MLB: The 2015 Fantasy Baseball All-Star Team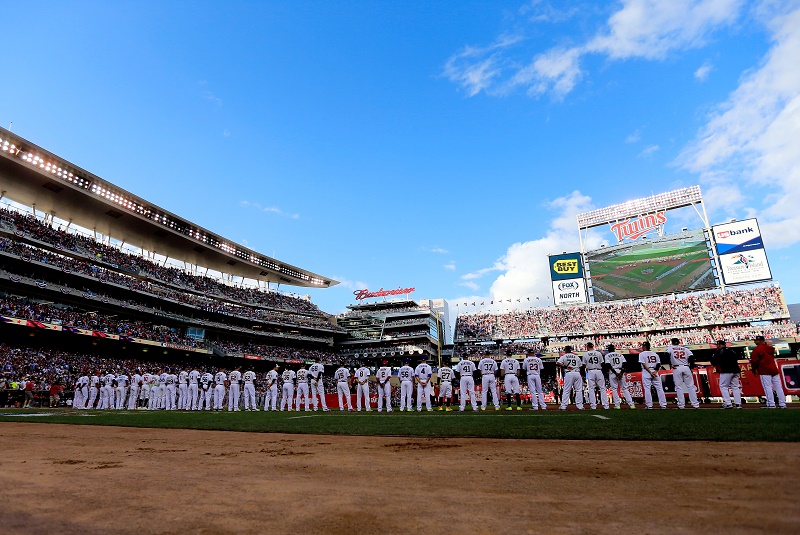 The 2015 MLB playoffs may only just be beginning, but for season-long fantasy baseball players, their year has come to an end.
Unlike the more popular fantasy football, you can dabble in and out of America's pastime throughout the season and still put together a solid showing in your league. True, you will need to make sure you do check your team once in a while for injuries, demotions/promotions, and suspensions, but it's largely agreed that while fantasy football requires an almost daily commitment, fantasy baseball will not take as much of your time.
If you are a passionate baseball fan or are really serious about winning the pot and having bragging rights over your friends, it is advised to keep tabs on your team more frequently though. It all starts with the early-springtime draft and ideally concludes with a championship-winning squad full of originals and newcomers.
Let's take a look at the best of the best in fantasy baseball for the 2015 regular season. We will now unveil the 2015 Fantasy Baseball All-Star Team.
*Notes: For this post, we are just including position players. Additionally, statistics that count in fantasy baseball vary from league to league based on your settings. This list is based on the ones that we believe to be the most common.
C: Buster Posey (San Francisco Giants)
2015 statistics: .318 AVG, 19 HR, 95 RBI, 74 R, 177 H, .379 OBP, .470 SLG, .849 OPS
The best catcher in all of baseball is unsurprisingly the best fantasy catcher of 2015 as well. Buster Posey led all qualifying backstops in batting average (AVG), on-base percentage (OBP), slugging percentage (SLG), and on-base percentage plus slugging (OPS), making him an easy choice for this honor. He also ranked first in hits and runs batted in (RBI), while finishing second in runs scored and tied for fourth in home runs.
Posey would be highly recommended as the first catcher selected in your 2016 fantasy baseball draft. We could see him going anywhere from the early-second round in a larger league to the early-third round overall in a smaller group.
1B: Paul Goldschmidt (Arizona Diamondbacks)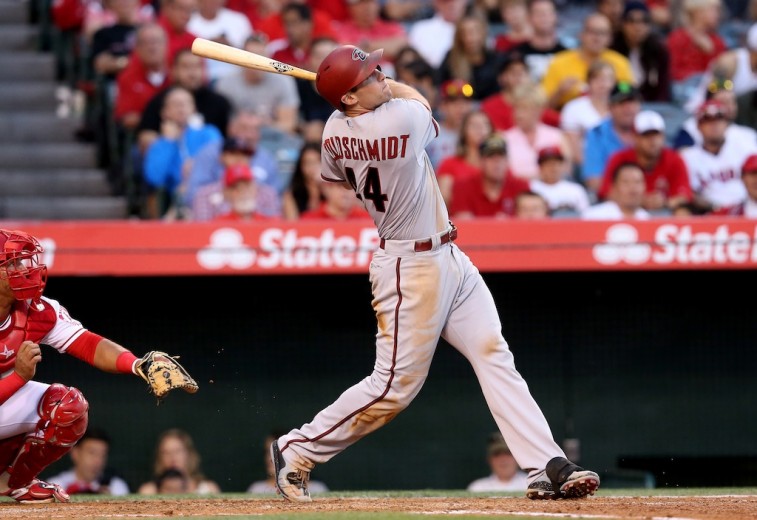 2015 statistics: .321 AVG, 33 HR, 110 RBI, 103 R, 182 H, .435 OBP, .570 SLG, 1.005 OPS
After an injury-plagued 2014 campaign, some may have forgotten about Arizona Diamondbacks first baseman Paul Goldschmidt coming into this season. For those fantasy players who had the 28-year-old Texas State University product on their roster this year, they reaped the benefits. Goldschmidt was among the best hitters in all of baseball and at a stacked position like first base, he led them all in runs, SLG and OPS. He also finished inside the top four in AVG, home runs, RBI, hits and OBP.
Goldschmidt is recommended as the first or second first baseman selected in your 2016 fantasy baseball draft. He's locked in as a first-round pick and could easily go in the top five next year.
Honorable mentions: Joey Votto (Cincinnati Reds), Edwin Encarnacion (Toronto Blue Jays), and Chris Davis (Baltimore Orioles)
2B: Dee Gordon (Miami Marlins)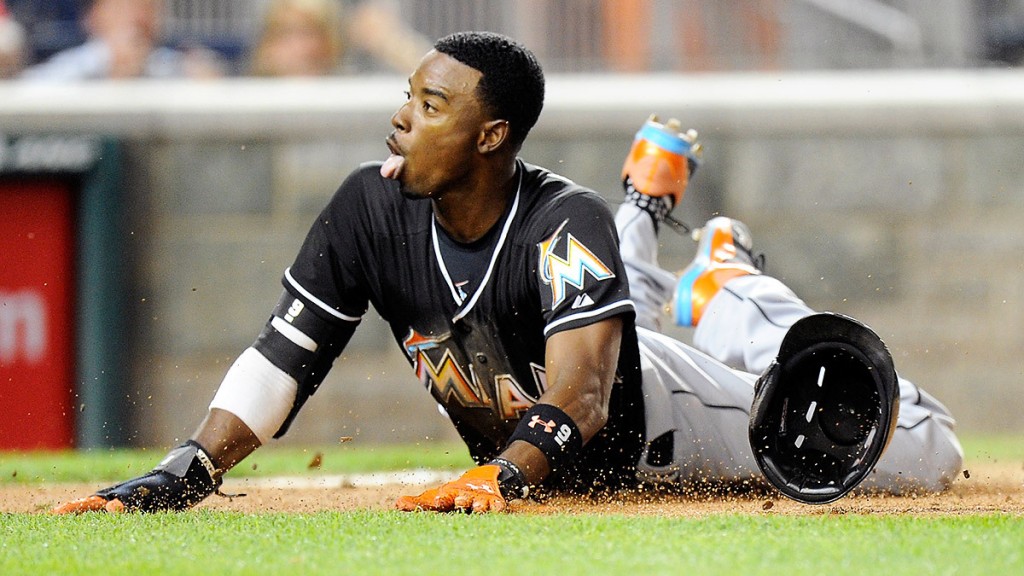 2015 statistics: .333 AVG, 4 HR, 46 RBI, 88 R, 205 H, .359 OBP, .418 SLG, .776 OPS, 58 SB
Here's a rare case where a player's fantasy-value is almost certainly more obvious than his on-field performance. Now, this is not at all to say that Dee Gordon was not among the elite second basemen in baseball in 2015 — and likely the Miami Marlins' MVP to boot — but you're obviously not going to get the power numbers from Tom "Flash" Gordon's offspring. The speed demon was the National League batting champion, major league's hit leader and major league's top stolen base man. Among qualifying second basemen, Gordon finished third in runs scored, fourth in OBP, 10th in SLG and sixth in OPS.
Gordon's draft stock for 2016 could really be up in the air, depending on the expected bounce backs of guys like Robinson Cano and Dustin Pedroia. If you're looking for power and run production from your second base slot, avoid Gordon. But for an overall solid hitter who by himself can win you the stolen base category, he's your guy. We'd recommend taking Gordon as the third or fourth second baseman off the board and anywhere from the fourth round and beyond.
Honorable mention: Jose Altuve (Houston Astros)
3B: Josh Donaldson (Toronto Blue Jays)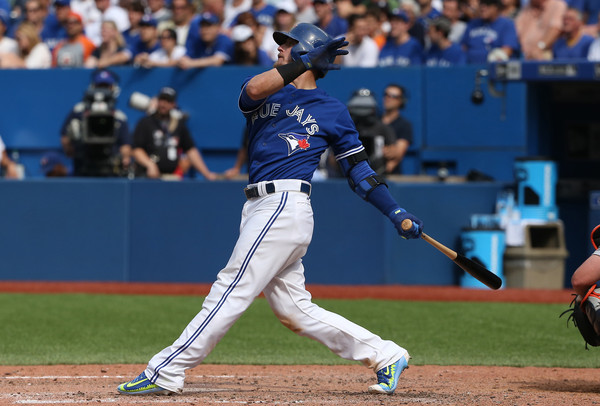 2015 statistics: .297 AVG, 41 HR, 123 RBI, 122 R, 184 H, .371 OBP, .568 SLG, .939 OPS
The likely American League MVP — Josh Donaldson — was an absolute machine in 2015. As part of the daunting Toronto Blue Jays starting nine, Donaldson amazingly stood above the rest. His 122 runs scored led all of baseball and he outhit every other player at the hot corner with 184 knocks. He also had the best OPS of the players at his position and was second among all third basemen in AVG, home runs, RBI, OBP and SLG.
Given his recent track record and continuing growth and improvement, Donaldson should be the first third baseman taken in next year's fantasy drafts. His consistent numbers across the board make him a top-five, if not top-three overall pick.
Honorable mention: Nolan Arenado (Colorado Rockies)
SS: Xander Bogaerts (Boston Red Sox)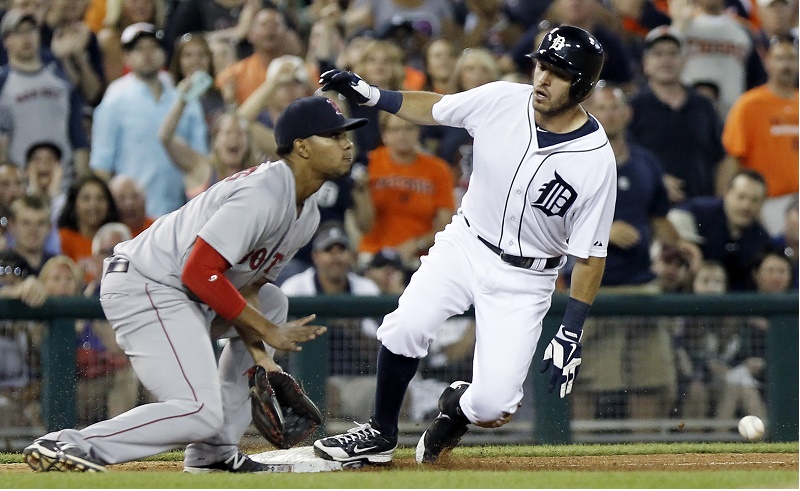 2015 statistics: .320 AVG, 7 HR, 81 RBI, 84 R, 196 H, 35 2B, .355 OBP, .421 SLG, .776 OPS
23-year-old Xander Bogaerts caught some eyes from a national audience during his quiet, but important contributions to the 2013 Boston Red Sox World Series Championship title. After a very up-and-down 2014 season, Bogaerts fell off the map a bit, having Sox fans worried about the team's future at the shortstop position. The Aruba native had a breakout year this season though, as he led all shortstops in AVG, runs, hits, doubles, and OBP. Along with stud outfielder Mookie Betts, Bogaerts was one of the few bright spots in another disappointing Red Sox season.
As long as Bogaerts doesn't regress at all, you can pin him as a top-three shortstop on draft day, battling Jose Reyes for the number two spot behind Troy Tulowitzki. Drafting Bogaerts anytime after the fifth round, we believe, would be reasonable in 2016.
OF: Nelson Cruz (Seattle Mariners)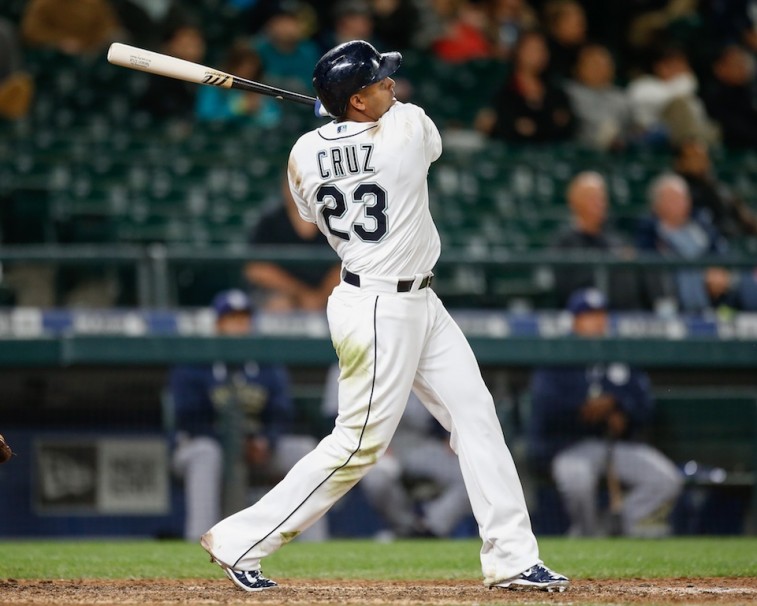 2015 statistics: .302 AVG, 44 HR, 93 RBI, 90 R, 178 H, .369 OBP, .566 SLG, .936 OPS
Despite his age and 2014 off-season move to spacious Safeco Field, Seattle Mariners outfielder Nelson Cruz does not appear to be slowing down one bit. Before 2015, Cruz had offered only power and run production to fantasy owners. After adding a plus-.300 AVG to his repertoire this year, he is creeping toward elite fantasy status. He was first among all outfielders in long balls and ranked inside the top 10 in all of the categories noted above except runs scored.
Cruz's draft stock is sure to go up quite a bit heading into 2016, but given his age, it'd be tough to pin him ahead of the next two guys. With many other outfielders pitting more balanced numbers across the board — not to mention being younger than Cruz — we'd put him in the five to-10 range for the position. Again, depending on the size of your league, drafting No. 23 anywhere between the mid-second round to mid-fourth round would seem likely.
OF: Bryce Harper (Washington Nationals)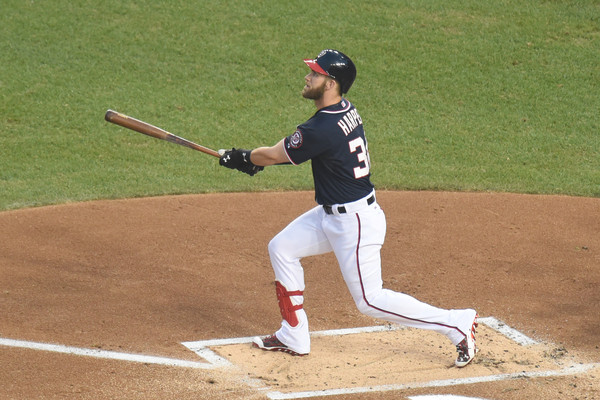 2015 statistics: .330 AVG, 42 HR, 99 RBI, 118 R, 172 H, .460 OBP, .649 SLG, 1.109 OPS
Bryce Harper was simply on another planet this season. The 22 — yes, 22-year-old — was basically scorching hot from opening day right through the first week of October. He may very well win National League MVP, and he probably hasn't yet reached his prime. That should scare opposing pitchers. Among outfielders, he ranked first in AVG, runs scored, OBP, SLG and OPS.
Harper should be right there with the next player as 1 and 1A as the top overall selections in your 2016 fantasy baseball draft.
OF: Mike Trout (Los Angeles Angels of Anaheim)
2015 statistics: .299 AVG, 41 HR, 90 RBI, 104 R, 172 H, .402 OBP, .590 SLG, .991 OPS
2015 was a "down year" for Mike Trout? Yeah, OK. Trout is simply a beast and even with his lowest RBI total since his rookie season and the continuing drop in stolen bases, he still led the entire AL in SLG and OPS this year. He also registered the most home runs in his young career — posting 41 — and is still hands down one of the most thrilling player's in the game to watch.
You simply can't go wrong with taking either Harper or Trout first overall in a 2016 fantasy draft.
Honorable mentions: Yoenis Cespedes (New York Mets), Jose Bautista (Toronto Blue Jays), and A.J. Pollock (Arizona Diamondbacks)
All data courtesy of MLB.com and Baseball-Reference.com.
Follow Victor on Twitter @vbarbosa1127.