MLB: The 3 Best Catchers in the League Right Now
Catchers holds many responsibilities that make a major impact on the game as they compete at their critical position behind the plate. These players have also become some of the league's best hitters. With that said, the MLB has several great players at this all-important spot. Here are the top three catchers currently in the league.
3. Salvador Perez, Kansas City Royals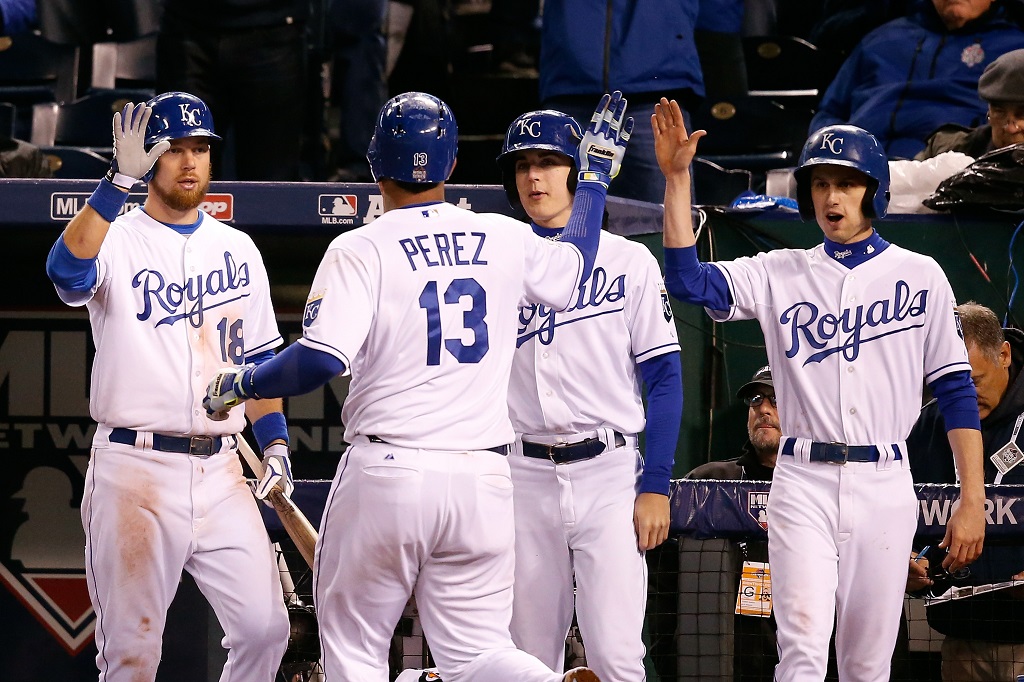 Since becoming the full-time catcher for the Kansas City Royals, Salvador Perez has been a steady source of reliability both with his bat and behind the dish, earning three straight All-Star Game appearances and Gold Glove awards while anchoring one of the best teams in the majors over that span. During this stretch he has hit double-digit home runs, 25 or more doubles, and knocked in 70-plus RBI each season. Although he has recorded an on-base percentage below .290 in the past two years, it shouldn't undermine the offensive presence that he has become.
More than anything, Perez has been a major part of the Royals' sudden resurgence over the last two seasons, which include two trips to the World Series and winning the franchise's first championship in 30 years. He has become a key component in Kansas City's nucleus, which could contend for more World Series titles over the next couple seasons. Perez will likely remain a huge part of team's future, given that he's just 25 years old and has yet to hit the prime of his career. In the meantime, he has quickly become one of the best catchers in the game.
2. Yadier Molina, St. Louis Cardinals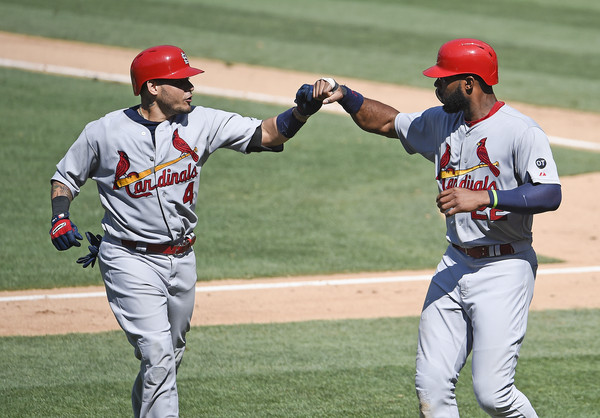 Throughout his major-league career, Yadier Molina has developed a reputation as the game's best defensive catcher, throwing 44.4% of base runners over his 11-year career. This includes topping that percentage six times in his career, highlighted by catching 64.1% in his second season in the league with the St. Louis Cardinals. Due to his knowledge of the game and opposing players' base-running methods, Molina is the one catcher who runners fear attempting a steal against. He's also known to control nearly every aspect of the game concerning pitches thrown by his pitchers, which is nearly unheard of in the majors.
Despite entering the league with the stigma of being "just" a defensive player, Molina has developed into a solid batter, hitting over .300 four times, knocking in over 50 RBIs on seven occasions, and never striking out more than 59 times in a single season. Along with that, he has collected seven straight All-Star Game nods, a Silver Slugger award, eight straight Gold Glove awards, two World Series titles, six Field Bible Awards, and an MLB-record four Platinum Glove awards.
Molina also finished at his position in the top five in assists eight times, runners caught stealing six times, and caught stealing percentage on 10 occasions. Molina's resume speaks for itself and he could be argued as the best catcher in the league in many aspects. However, what keeps him from the top spot on the list is true overall offensive production, but that shouldn't take away from his elite status among at his position.
1. Buster Posey, San Francisco Giants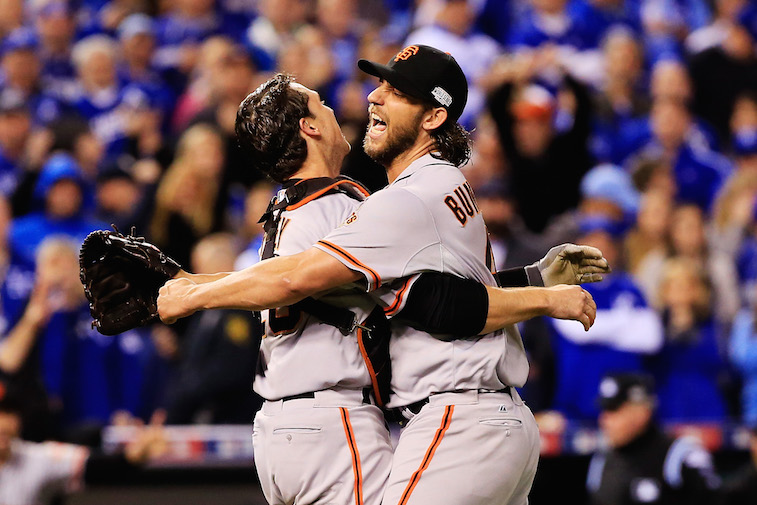 The former NL MVP is the unquestioned top player at his position, and his 2015 season clearly demonstrated that from an offensive standpoint, finishing with the sixth-highest batting average in the league at .318 while hitting 19 home runs with 95 RBIs. Among qualified catchers, he had the highest batting average, on-base percentage, slugging percentage, RBIs, and hits. He also placed 13th in the majors with a 6.1 WAR (Win Above Replacement).
He's also solid defensively behind the plate, throwing out 36.1% of base runners, which was fifth-highest at his position in the league. Since entering the majors six seasons ago Posey has become one of the standards at his position alongside Molina; it isn't a coincidence that the Giants have had a large amount of success over that span, winning three World Series titles.
The 28-year-old has been a steady force for San Francisco. His accolades speak for themselves with three All-Star Game selections, an NL MVP award, an NL Rookie of the Year award, three Silver Slugger Awards, an NL Hank Aaron Award, and an NL batting title. Although Posey has been transitioning over to first base, he's still without a doubt the best complete-package catcher in the game.
Statistics courtesy of Baseball-Reference.com.