MLB: The 3 Longest Home-Run Streaks in History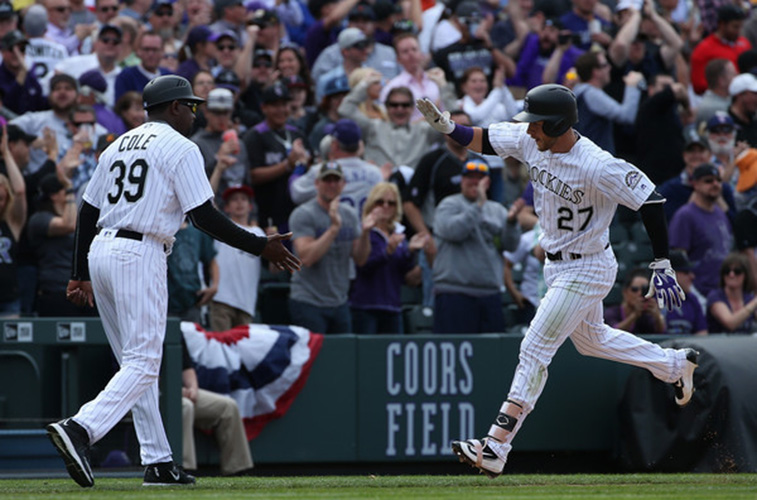 The Colorado Rockies' starting shortstop is currently living out a story typically limited to fairy tales. What will be the next chapter in No. 27's story? Perhaps the slugging rookie will culminate his 2016 season with a storybook ending. Now that we got a few obligatory "story" puns out of the way, let's dive into what is still the most shocking, newsworthy development of the young 2016 Major League Baseball season: the current home run leader, Trevor Story.
Thanks to projected Colorado shortstop Jose Reyes making some ill-advised decisions and the ongoing investigation that followed, baseball fans have witnessed the history-making power of Story in the early-goings. The 45th overall pick of the 2011 MLB amateur draft started his big league career with a proverbial bang, as he entered Friday night with seven homers, including six in his first four games, each of which he had at least one long ball.
The four-game homer streak was a pretty crazy way to welcome himself to the league, but remarkably, Story's feat does not even sniff the overall record book. Here are the three longest home-run streaks in baseball history, listed in chronological order.
1. Dale Long, Pittsburgh Pirates
Consecutive home run games: 8
Dates: May 19-20, May 22-23, May 25-26, and May 28, 1956
We have a three-way tie for the longest dinger streak in league history, and the earliest and certainly most obscure member of the club is former Pittsburgh Pirates first baseman Dale Long. The lefty-swinging Springfield, Mo. native had all of 132 home runs in his 10-year career and produced a career-high of 27 long balls during his lone All-Star campaign in 1956.
That season, Long got going on his streak on May 19 and followed it up with more power the following day. He then utilized multiple off-days throughout the streak to eventually culminate the hot streak with a homer on May 28, setting the bar at eight consecutive games.
2. Don Mattingly, New York Yankees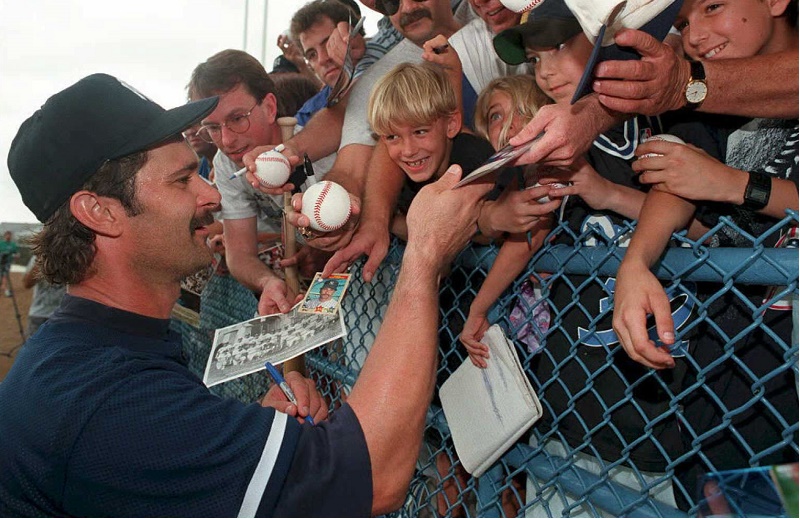 Consecutive home run games: 8
Dates: July 8-12 and July 16-18, 1987
Those of us under the age of 35 may only know "Donnie Baseball," Don Mattingly, as a big league coach and manager, but during his entire career spent with the New York Yankees the 54-year-old was a pretty darn good hitter, too.
Mattingly was not the most prolific home-run hitter — racking up a somewhat modest 222 bombs in his playing days — but for one stretch during the summer of 1987, he could not be stopped. That season was when he made his fourth straight of six All-Star appearances and also reached at least 30 homers for the final time.
Mattingly got things started with dingers every game from July 8 through July 12, and then when he returned from the All-Star break, he was far from finished. The former Yankees captain capped off the sizzling summer streak with three more games going yard through July 18 to enter the record books.
3. Ken Griffey Jr., Seattle Mariners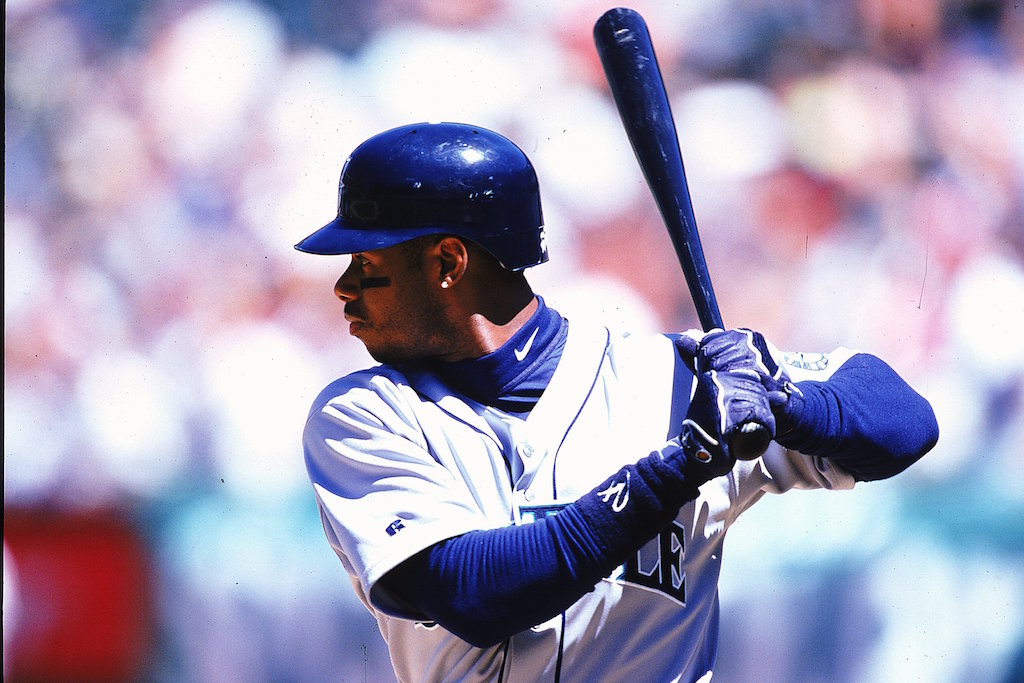 Consecutive home run games: 8
Dates: July 20-25 and July 27-28, 1993
Easily the most well-known and powerful slugger of this trio is Ken Griffey Jr. In fact, with his 630 total homers, The Kid had nearly double the amount of Long and Mattingly combined. It is hard to pick what we loved most about Junior. Was it the infectious smile? The absolutely beautiful swing? The stellar defense? All of them and more could be legitimate answers.
For all of the legendary power that Griffey possessed, he was never in a zone quite like he was toward the end of July 1993. He racked up homers in every game from July 20 through July 25 — used the July 26 off-day to rejuvenate — and kept the streak going for two more games through July 28 to tie the all-time record.
The career numbers for the Seattle Mariners' all-time great are no doubt impressive, but the ever-present question will always be how much better could they have been if Griffey Jr. had stayed healthy? Unfortunately, we will never know.
Follow Victor on Twitter @vbarbosa1127
Statistics courtesy of MLB.com and Baseball-Reference.com.