MLB: The 3 Worst Decisions We've Seen This Offseason
It's a similar story every offseason — each MLB team has its own agenda set out as it tries to improve the team for a playoff push next season. And, just like clockwork, for every great decision made during this process, there are just as many head scratchers. With that in mind, here are the three worst decisions we've seen so far this off-season.
3. The Los Angeles Angels neglect to improve their left field situation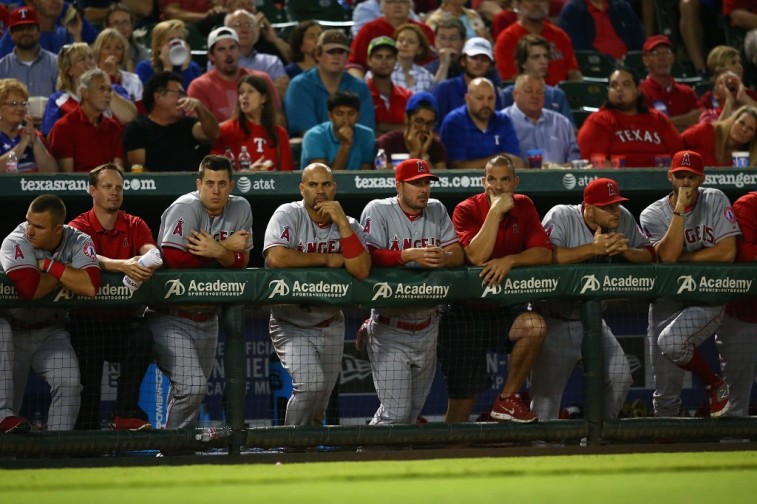 Over the 2015 season, the Angels' struggle to find production from the left field was obvious. To its credit, the team attempted to fill the gap by acquiring three veteran outfielders in Shane Victorino, David Murphy, and David DeJesus. However, none of these players managed to bring protection in the lineup behind their big bats in Mike Trout and Albert Pujols, who both hit 40 or more home runs with 90-plus RBIs last season. There were several viable options in the free agent market such as Yoenis Cespedes, Justin Upton, Alex Gordon, and even Chris Davis, however the front office elected to once again have a platoon in left field with offseason additions Daniel Nava and Craig Gentry (in part because it would help them avoid the luxury tax).
This decision from up top from Moreno could prove to be costly, as the team has struggled find protection for their two biggest bats. While the team did improve drastically defensively with the addition of Andrelton Simmons and Yunel Escobar, it has yet to address a huge need to add another power bat in the lineup. Last season, the Angels ranked in the bottom of the league in several offensive categories placing 20th in runs scored (661), 27th in team batting average (.246), 26th in on-base percentage (.307), and slugging percentage (.396). The bottom line here is that Los Angeles needs offense, and they have failed to address that need this offseason.
2. Baltimore Orioles signing Chris Davis instead of addressing pitching needs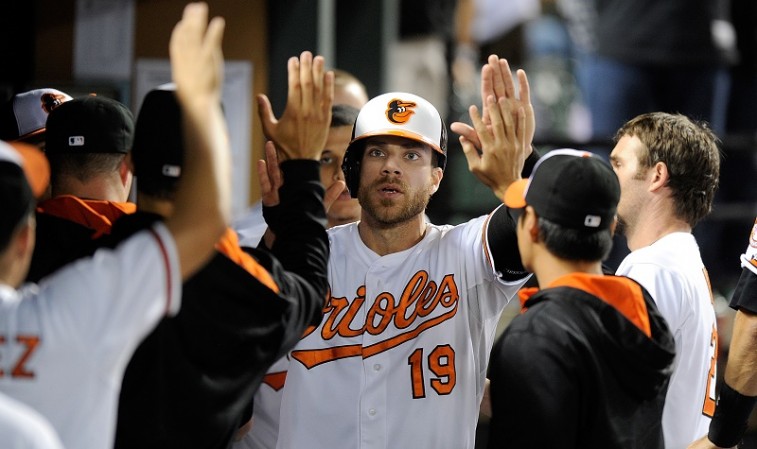 The Baltimore Orioles missed the playoffs for the second time in the last four seasons, wrapping up with an 81-81 record. Over that .500 span, the Orioles clearly had to improve their pitching staff — underlined by ranking 18th in the league in ERA (4.05), which included their starting rotation holding the sixth-worst ERA (4.53) in the majors. Baltimore did re-sign its most reliable reliever in Darren O'Day to a four-year contract, but the team allowed Wei-Yen Chen to sign with the Miami Marlin on a five-year, $80 million deal. However, Baltimore's biggest mistake was inking Chris Davis to a monster seven-year, $171 million deal rather than address its pitching issues.
Davis was coming off yet another highly productive campaign hitting a league-leading 47 home runs with 117 RBIs while batting .262. It marked the second time in the last three seasons that he's hit 45-plus home runs and knocked in more than 115 RBIs. The 29-year-old's play is certainly deserving of a lucrative contract, but what makes this a bad move for the Orioles is the fact that the team has a pressing need to improve its pitching staff. Instead of focusing much of its offseason spending on an area of weakness, the front office instead decided to spend it on keeping Davis. This exorbitant cash flow could have been better spent on adding a starting pitcher such as Jeff Samardzija, Scott Kazmir, Johnny Cueto, or Jordan Zimmerman, who all signed smaller deals.
This isn't suggesting that Davis, who is in the prime of his career, isn't worth a significant pay raise, but rather that the Orioles were better off using that money on improving their starting rotation that has finished in the bottom of the league in ERA in three out of the last four years. 
1. Los Angeles Dodgers letting Zach Greinke go to the Arizona Diamondbacks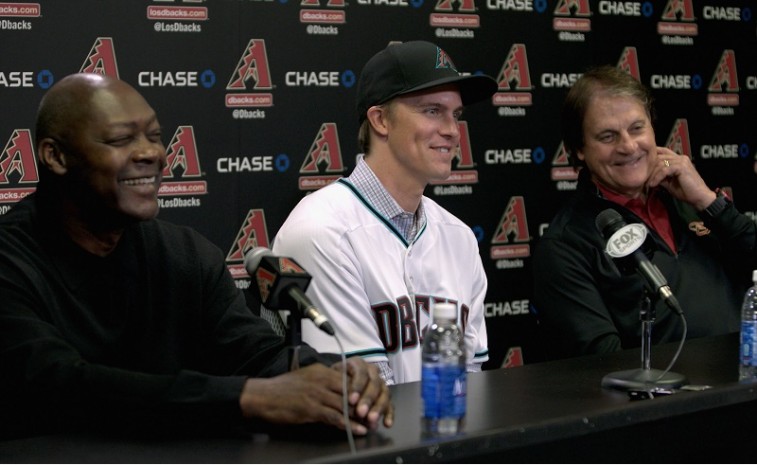 The Los Angeles Dodgers headed into the offseason with one priority: re-signing Zach Greinke, who was coming off his best season in the majors, leading the league with a 1.66 ERA and a 19-3 record that helped him finish second the NL Cy Young award voting. This performance played a major part in influencing Greinke's decision to opt out of his contract that still had three years and $71 million remaining, why wouldn't he want to cash in on his historic season by signing another lucrative contract be it with the Dodgers or another team willing to pay him. This put Los Angeles in a vulnerable position with the likelihood that it could lose out on its second-best pitcher that had only become more dominant during his tenure with the team.
It was clear what the Dodgers had to do in order to keep his services, and that was to pay him. However, the team didn't come close to his desired base salary of at least $31.5 million or $32 million per season that would have topped David Price's seven-year, $217 million contract that he signed with the Boston Red Sox. Instead, Los Angeles allowed for its division rival Arizona Diamondbacks to swoop in and sign him to a six-year, $206 million deal. Yes, it was quite the hefty price to pay any single player, but the Dodgers have a significant amount of spending power that is unrivaled by any other team. It comes down to the simple fact that they didn't want to pay a 32-year-old that type of money at his age heading into the twilight of his career.
What this move does more than anything else is set the team back in the immediate future. They were able to recover a bit with the signing of Kazmir and Kenta Maeda, but neither matches the caliber of pitcher that Greinke has become. He had given the Dodgers' arguably the best 1-2 punch in the league with him and Clayton Kershaw that helped the Dodgers remain a powerhouse in the National League. This decision to essentially let Greinke walk has become even more scrutinize with both the Diamondbacks and San Francisco Giants vastly improving their rosters in the offseason. The Giants could be argued as being the biggest winners of the offseason adding both Cueto and Samardzija to an already deep starting rotation that features Madison Bumgarner, Matt Cain, and Jake Peavy.
All in all, the decision to not match or top the Diamondbacks offer could have a huge impact on the Dodgers' success over the next couple of seasons.