MLB: The 4 Biggest Injuries of the Baseball Season So Far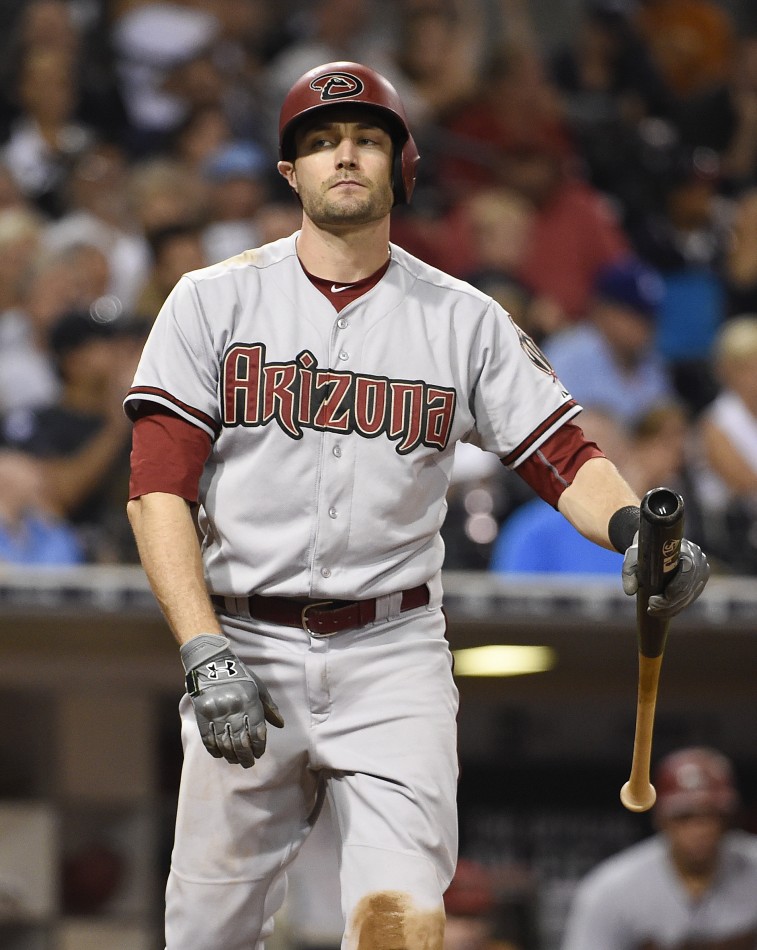 Injuries can be both the most unfortunate and unlucky occurrences to transpire from an otherwise terrific sporting event. In every professional sports league, one of the few negatives is when an athlete suffers an ailment, no matter how insignificant or serious. Major League Baseball is no different.
Not only does a stint on the disabled list mean some level of physical pain for an innocent player, but it can also severely hurt a team's chance of winning games. It is a shame, but the truth is that every single season at least one organization will be crippled by injury after injury and thus, their possible playoff or even championship aspirations will fly out of the window.
If the 162-game MLB regular season were put in terms of a typical human's lifespan — let's say 81 years, or exactly half of the season's length — the 2016 campaign would still be in the infant to toddler stages. Basically, there is a ton of action left before any squad starts sniffing the postseason. Even so, a handful of key players have gone down in the early-goings. Here are the four biggest injuries of the baseball season so far.
1. A.J. Pollock, Arizona Diamondbacks
Injury: recovering from elbow surgery
Status: on 60-day DL and likely out for 2016 season
In the final stages of Spring Training, the Arizona Diamondbacks received some devastating news that may have a large impact on their 2016 playoff chances. After sliding into home plate during a contest on April 1, outfielder A.J. Pollock fractured his right elbow and was ultimately placed on the 60-day disabled list. He underwent surgery four days later and is likely out for the entire regular season.
The 28-year-old broke out big time in 2015, earning his first All-Star nod, snagging his first career Gold Glove award, and finishing 14th in the NL MVP voting. Pollock's name was across the league leaderboard in many prominent offensive categories like runs scored (third at 111), hits (fourth at 192), stolen bases (fourth at 39), batting average (seventh at .315), and wins above replacement (sixth at 7.4). We will see if Paul Goldschmidt and company can step up enough to get the D-Backs back into October baseball.
2. Kyle Schwarber, Chicago Cubs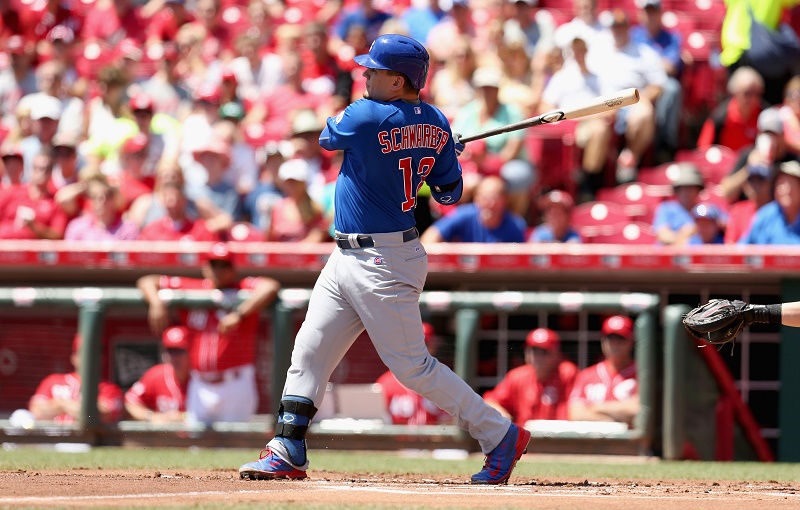 Injury: torn left ACL and LCL, as well as an ankle sprain
Status: on 60-day DL and out for the 2016 season
We already brought you a pair of opposing viewpoints on how the season-ending injury to Chicago Cubs slugger Kyle Schwarber will influence his team's chances in 2016. On one hand, the loss of his power and overall abilities at the plate, along with the drop in production from his expected replacements, could send the Cubs into a downward spiral.
On the other hand, this roster has plenty of other offensive weapons and a pretty solid pitching staff to make up for losing Schwarber. However things turn out for Chicago, it is obvious that the catcher/outfielder will be missed. First off, the magnitude and type of injury — a torn ACL and LCL, as well as an ankle sprain — sounds brutal and we feel for the young slugger.
Second, Schwarber proved last summer and into the fall that he can handle big league pitching as he swatted 16 home runs in just 69 games played. If you project that to a full 162-game average, the home run total jumps to 37. Hopefully the 2014 fourth overall pick will come back better than ever in 2017.
3. Tyson Ross, San Diego Padres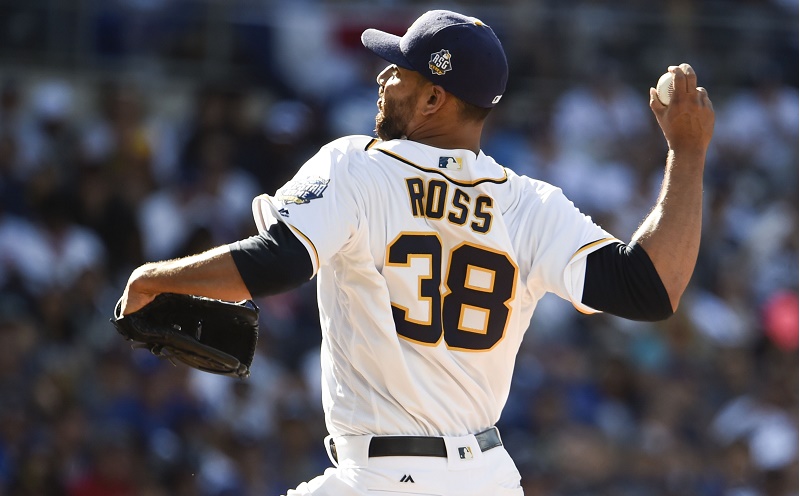 Injury: right shoulder inflammation
Status: on 15-day DL
Unlike the first two long-term injuries to hitters, the final pair are (hopefully) less serious ones that will require much less time on the disabled list. The first one deals with San Diego Padres starting pitcher Tyson Ross, who is currently on the 15-day DL with right shoulder inflammation. While the Diamondbacks and Cubs are expected to compete for playoff spots in the National League, Ross's Padres are not, which makes any period of time without one of their top starters that much more worrisome.
Although Ross has had clear control issues in the past — as evidenced by his league-leading 84 walks in 2015 — he has also been a strikeout machine, ranking 13th in baseball with his 212 punch outs a year ago. He has also been durable over the past two seasons, throwing over 195 innings on both occasions and showing the ability to escape jams and limit damage with his 3.64 career earned run average. James Shields and Andrew Cashner will have to step up in the rotation with the loss of Ross.
4. Glen Perkins, Minnesota Twins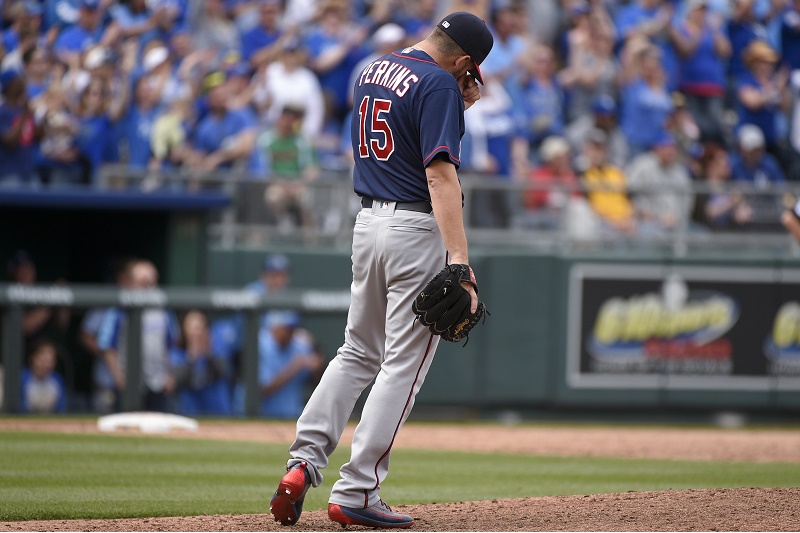 Injury: left shoulder strain
Status: on 15-day DL
The 2016 version of the Minnesota Twins was already really bad entering this week. Now, with closer Glen Perkins placed on the 15-day DL with a left shoulder strain, things are not looking better for the foreseeable future. Apparently when it rains, it pours for Minnesota sports.
The southpaw stopper has made three consecutive All-Star teams and has 120 career saves (all came between 2011 and 2015 when he transitioned from being starting pitcher). With most of the baseball excitement in the Twin Cities surrounding the young talent of Byron Buxton and Miguel Sano, Perkins was supposed to be one of the bright spots for the veterans. If Perkins does not come back fast, this team could keep losing for a long time.
Follow Victor on Twitter @vbarbosa1127
Statistics courtesy of MLB.com, Baseball-Reference.com, and ESPN.com.