MLB: The 5 Best Designated Hitters in the League
Since the MLB adopted the designated hitter in the American League in the 1973 season, some of the league's best hitters have batted in that spot in the lineup. The designated hitter has become a fixture as a primary source of production for nearly every team in the American League, despite some controversy over the years. With that said, here are the top five designated hitters currently in the majors.
5. Prince Fielder, Texas Rangers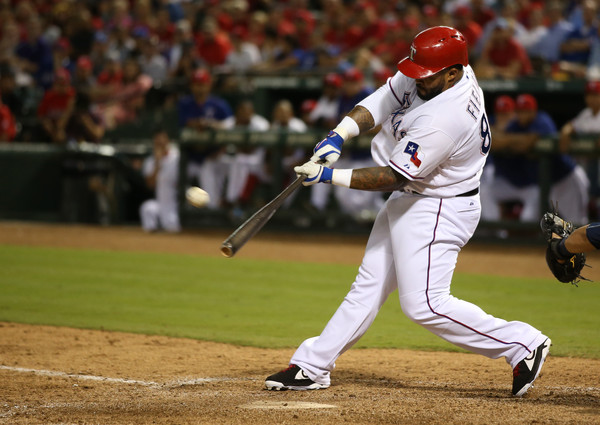 Through the first eight seasons of his career, Prince Fielder had developed into one of the premier run producers in the league, earning five All-Star game appearances, three Silver Slugger awards, and an NL Hank Aaron award; he led the NL in home runs once (2007) and was the co-leader for RBIs one time (2009). This included six seasons with 100-plus RBIs, and he finished with 25-plus home runs eight times.
However, things quickly changed in 2014, his first season with the Texas Rangers, as his season abruptly ended in June due to a neck surgery. Fielder responded with a resurgent season in 2015, batting .305 with 23 home runs along with 98 RBIs. This helped him earn the AL Comeback Player of the Year and his sixth All-Star game selection, which was his fourth in the last five seasons. Although his power continues to drop, Fielder played a major part in the Rangers claiming their sixth AL West division title in club history. All in all, the 31-year-old has quickly excelled in his new role as a designated hitter.
4. Kendrys Morales, Kansas City Royals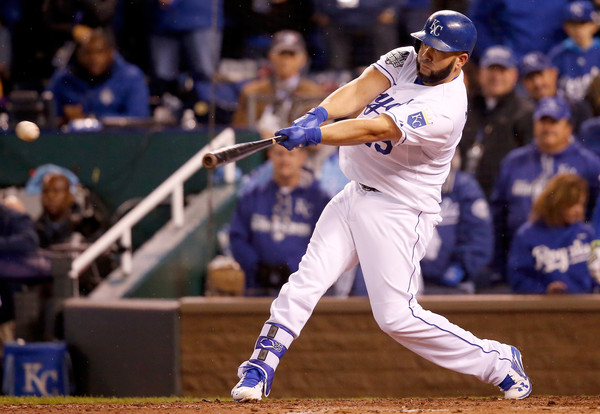 It was a difficult two-year stretch in Kendrys Morales's career; it began with a disastrous leg injury in the 2010 season and followed with missing the entire next season due necessary rehabilitation from the injury, all while playing for the Los Angeles Angels. He responded with solid back-to-back seasons with the Angels and Seattle Mariners, hitting over .27o with 20-plus home runs and 70-plus RBIs.
However, Morales struggled mightily to start the 2014 season with the Minnesota Twins, which led to him being dealt back to the Mariners, where he hit just .207 with seven home run and 24 RBIs in 59 games. All of this resulted in Morales floating around in the free agent market for a few months last offseason because of the growing perception that his best days may be behind him. The Kansas City Royals jumped on the opportunity to snag him on a two-year, $17 million contract and it has worked out great on both ends.
Morales put together one of his best seasons, hitting .290 with 22 home runs, ranking sixth in the league with 106 RBIs, and ranking eighth overall with 41 doubles. This helped him earn his first Silver Slugger award, as well as an Edgar Martinez award, as a DH. More importantly, Morales played a major part in helping the Royals end a 30-year World Series title hiatus by hitting .255 with four home runs and 10 RBIs in the playoffs. All in all, the 32-year-old has rekindled his career in the designated hitter spot.
3. Victor Martinez, Detroit Tigers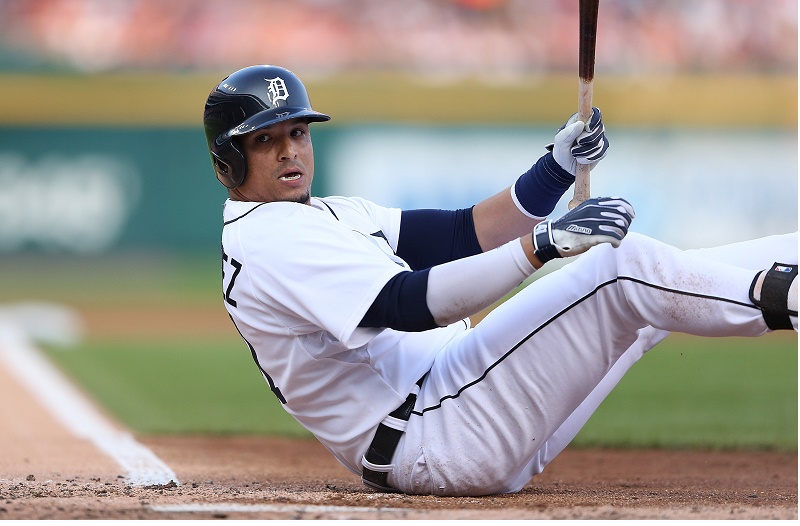 Since making the transition from catcher to almost exclusively a designated hitter in the 2011 season in his first year with the Detroit Tigers, Victor Martinez has become one of the most productive hitters in the game. In his first season with Tigers, he posted a career-best batting average (.330), which ranked fourth in the American League. He had his fourth-career 100 RBI season (103), and he also led the majors with a .394 batting average with runners in scoring position.
Despite missing the entire 2012 season due to a torn ACL, Martinez continued to be a reliable bat in the lineup, batting over .300 in the following two years. This includes an impressive 2014 campaign that saw him hit a career-high 32 home runs, while finishing second in the American League with a .335 batting average and drive in 103 RBIs. He also led the major leagues with a .974 OPS.
Martinez did struggle for much of the 2015 season as he dealt with nagging injuries related to a medial meniscus tear in his left knee, resulting in hitting a career-low .245 with 11 home runs and 64 RBIs in 120 games played. Given that he had a full offseason to regain strength in his left knee, Martinez can return to being an extremely productive hitter. He has a career .302 batting average that helped him earn five All-Star game selections, two Silver Slugger awards, and an Edgar Martinez award (given to the best DH in the American League). Martinez is still one of the game's designated hitters.
2. Nelson Cruz, Seattle Mariners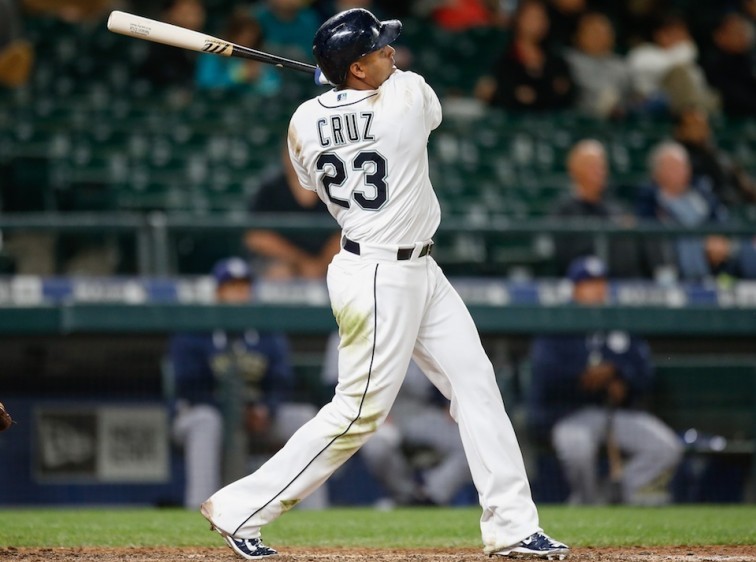 Although the 35-year-old has a huge asterisk by his name due to his link to steroids, Nelson Cruz has been one of the best designated hitters in the game over the last couple of seasons, being named to four All-Star game selections, a Silver Slugger award, and ALCS MVP (2011). At one point, Cruz was the MLB home run leader during the 2014 season. Following his suspension, he has registered back-to-back 40 home-run campaigns that has made one of the league's best power hitters.
Cruz's 44 home runs in the 2015 season were second-best in the league behind just Chris Davis. He may have the stigma of steroids around his head, but Cruz has been a dominant hitter over the last two seasons for both the Baltimore Orioles and Seattle Mariners. His high level of production in the designated hitter spot may be over a short period of time, but it's hard to ignore what he has recently accomplished.
1. David Ortiz, Boston Red Sox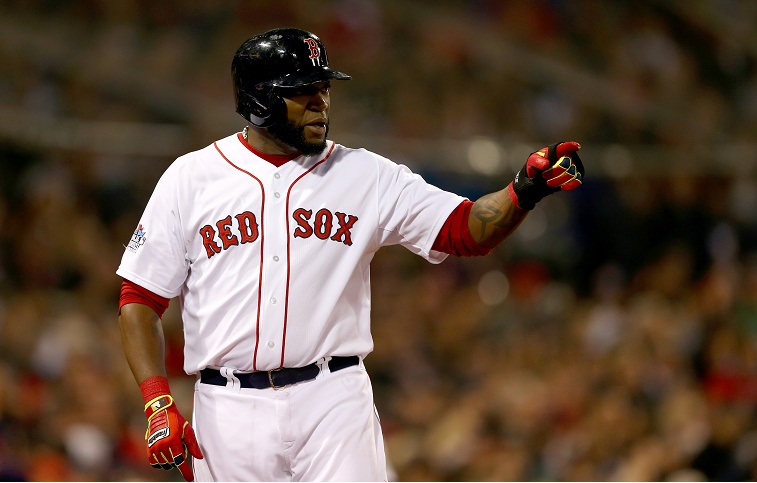 Since joining the Boston Red Sox prior to the 2003 season, David Ortiz has established himself as arguably the best designated hitter in league history. He's the all-time leader in home runs (447), RBIs (1,442), and hits (2,023). Ortiz's high level of production helped him earn nine All-Star game selections, six Silver Slugger awards, and seven Edgar Martinez awards; he led the AL in home runs once (2006), was the AL RBI leader twice (2005 and 2006), and set the single-season franchise record for home runs (47) by a DH.
Ortiz was a major part in each of the Red Sox's three World Series titles and finished in the top five in the AL MVP voting on five occasions. He has become the modern standard by which designated hitters are judged, hitting more than 20 home runs in each of the 13 seasons playing for Boston, while batting over .300 six times and recording 100-plus RBIs nine times, including the last three years.
It has all helped him win the most Silver Slugger award by any DH. Although Ortiz is set to enter the final season of his career, the 40-year-old is still one of the league's most feared hitters in the game.
Statistics courtesy of Baseball-Reference.com and MLB.com.