MLB: The 5 Best Hitters on Losing Teams in 2015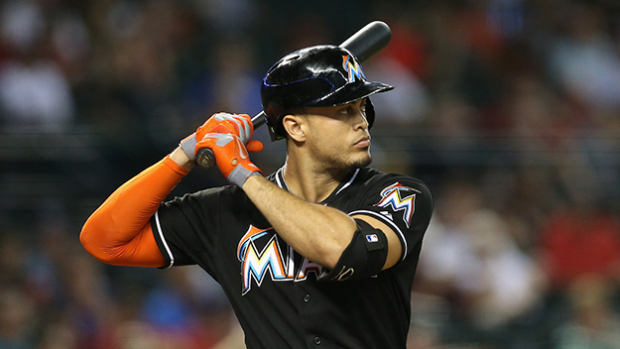 While baseball, like any sport, is somewhat vulnerable to subjectivity among its voters when it comes to choice awards like Most Valuable Player, there are also awards – or at least, distinctions – which are the product of nothing more than numbers themselves. In this situation, a player's team can be the best or worst in its division or league and it won't matter one iota.
The three most prestigious of these are the classic statistics: batting average, home runs, and runs batted in (RBIs), the three elements of baseball's "Triple Crown." Typically, the leaders of these categories are peopled with players who are otherwise in contention for trophies such as the MVP award and it's important to remember that, irrespective of statistics or a player's empirical value to his team, a guy who's club made the playoffs will almost always top one who's team fell ten games short.
This list is for those other guys, whose teams don't really have a prayer – and never really did this season – but who are atop the leaderboards in spite of that. One crazy quirk before we commence: out of the six Triple Crown categories (three from each league), four are currently being led by members of this group, including each potential league batting champion.
We even considered making it five and including NL home run leader Bryce Harper, but we opted not to presume the Nats to be dead just yet. And we're not snubbing Giancarlo Stanton, who is obviously a tremendous hitter on a woefully bad Marlins team, but he gets included in several such lists and has been injured enough this season to merit being bumped from this particular group.  
1. Todd Frazier (.263/29/75)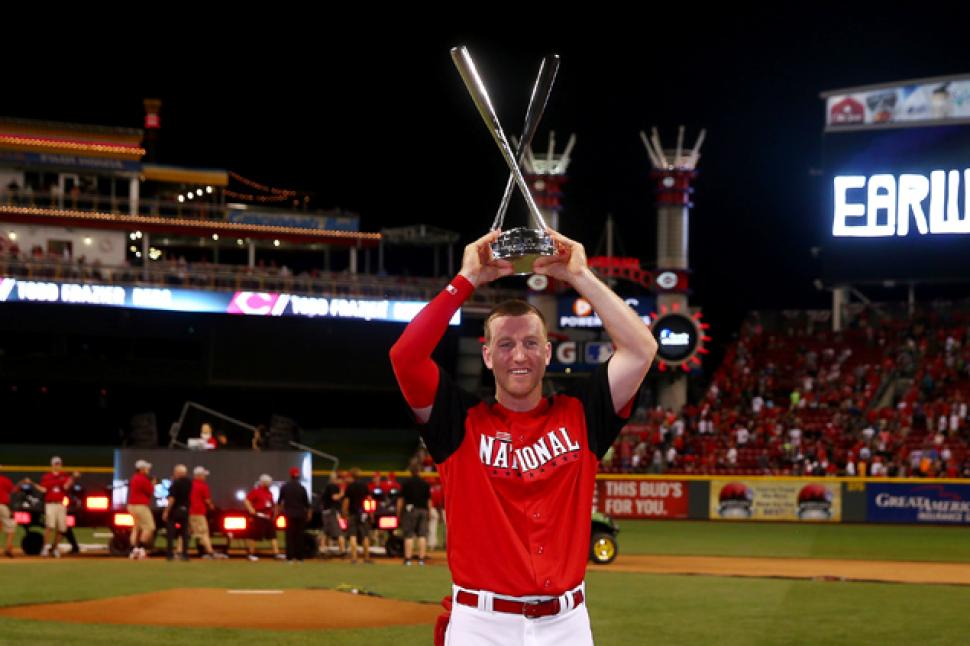 Frazier's season obviously reached its highest point when he outdueled Joc Pedersen in the Home Run Derby at his home field of Great American Ballpark. Otherwise, it's been a forgettable enough season in Cincinnati that fans might actually be excited to see Andy Dalton and the Bengals. Just kidding!
Still though, even as the Reds plummet to what could be their lowest win total since 2001, based upon their .413 winning percentage, Frazier is still keeping up and having a career year in his own right, ranking in the top ten in the NL in both home runs and RBIs.  
2. Nolan Arenado (.278/30/92)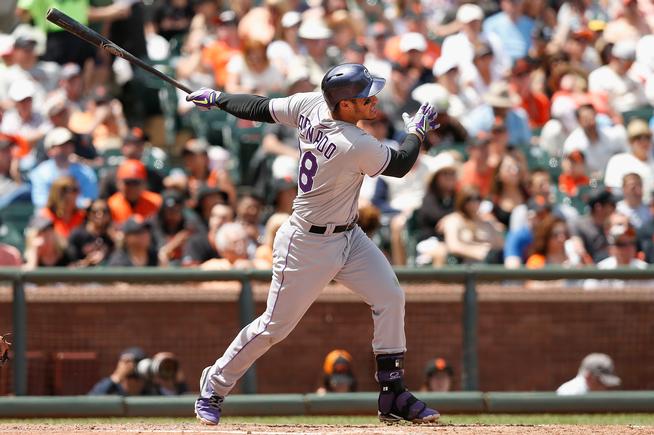 Invariably, there's almost always a Rockies player on a list like this. They've so seldom been relevant or in contention in their history, but they almost without fail produce quality hitters. Under the best of circumstances, as with Todd Helton and Larry Walker, these hitters remain with the team for the majority or entirety of their careers. In others, as with Matt Holiday, the Rockies arguably lose their best bats while still in their primes.
Whatever becomes of Arenado and his big hitting teammate, Carlos Gonzalez, they're at least doing their part to continue the tradition of mile high mashing. Arenado is actually second in the NL in both home runs and RBIs, trailing by just one and two in each category, respectively. 
3. Nelson Cruz (.321/39/82)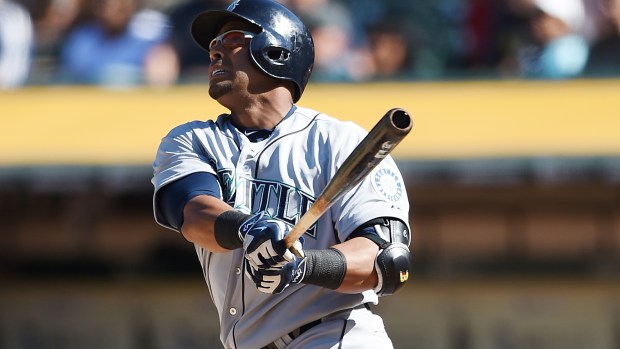 This guy is starting to seem a little bit like a hired gun. After a productive career with the Rangers during their peak years, he's spent the past two leading the AL in home runs first with Baltimore in 2014 and now this season with Seattle. He's also within shouting distance of the American League's batting leader, as we'll get to in a moment.
What's most evident is that Cruz, who could have been dismissed as a power hitter who just did his damage primarily by hitting home runs in friendly confines such as the Ballpark at Arlington or Camden Yards, is the real deal, although his splits from the past two years are peculiar. In 2014, playing half of his games in Camden Yards, he slugged just 15 of his 40 home runs at home. This year, playing in pitcher-friendly Safeco Field, he's reverted more to type by hitting two-thirds of his 39 blasts away from home. 
4. Jason Kipnis (.325/7/44)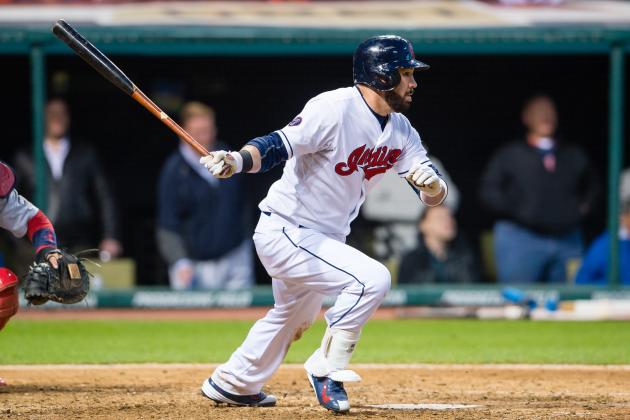 The Indians have been a really weird team the past couple of seasons. Last year, they featured the surprise American League Cy Young winner in Corey Kluber, as well as a finalist for MVP and a Silver Slugger winner in outfielder Michael Brantley.
This year, they have Kipnis, who holds a small lead over Cruz and his teammate, Brantley, in the race for the AL batting title. Although Kipnis is singularly the only member of this list who's close to the top in just one statistical category – and the Indians, like every team on this list, will be done playing in a month – you have to believe that at some point, all of these individual awards have to lead to this team getting, you know, better.  
5. Paul Goldschmidt (.329/25/94)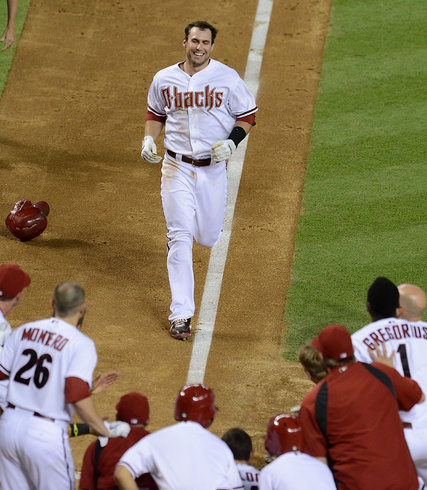 The Diamondbacks seem as though they've been in existence since way before 1998. It probably feels that way because so much of their success as a franchise was front-loaded in those first few years, when they managed to win the 2001 World Series title in just their fourth season and bring an end to the Joe Torre/Derek Jeter era Yankee dynasty.
If the D'Backs are to return to glory, or at least the postseason, anytime soon, they might consider figuring out a way to clone their outstanding first baseman, who is once again having a phenomenal year. The NL leader in batting average and RBIs, Goldschmidt is actually blessed to be a little behind in the home run chase. It'd be awfully strange to have features on a prospective Triple Crown winner led off with "Who's That?" just because this great slugger toils away in the obscurity of the desert.
Stats provided by ESPN
Connect with Tamer on Twitter @iamtamerabouras