MLB: 5 Best Left-Handed Pitchers in Baseball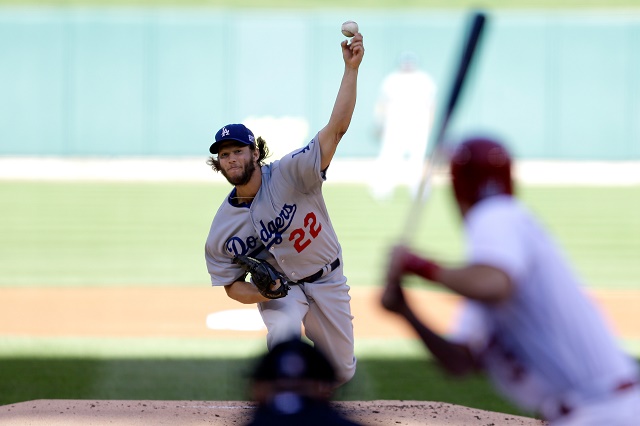 There's just something special about the southpaw; isn't there? For some odd reason — maybe it's the angle of arm action, the delivery of the baseball or just a mental thing — left-handed hitters in baseball tend to have more trouble squaring off against a lefty on the mound. Right-handed pitchers are not known to have the same drastic effect on batters who hit righty, so it's definitely viewed as a one-sided advantage.
Having a strong left-hander in your bullpen can completely alter a manager's game plan or decision late in the game. In perhaps no other sport in the world is the lefty viewed as such a commodity. Really, where else can you find an athlete whose primary role is to be a "left-handed specialist"?
Stepping back from the sports venue for a second, it's interesting to note that according to a Northwestern University study back in 2012, only approximately 10% of humans are left-handed. Furthermore, in this MLB roster analysis from ESPN.com, the figures show that 152 out of 532 total pitchers — which equals 28.6% — are lefties.
Out of those 152, some have clearly put up the numbers to be considered the best of them all. For this article, we will only be focusing on the best left-handed starting pitchers in MLB. First, let's look at a few who just missed the list.
Honorable mentions: Jon Lester (Chicago Cubs), Francisco Liriano (Pittsburgh Pirates), Cole Hamels (Texas Rangers)
5. Dallas Keuchel (Houston Astros)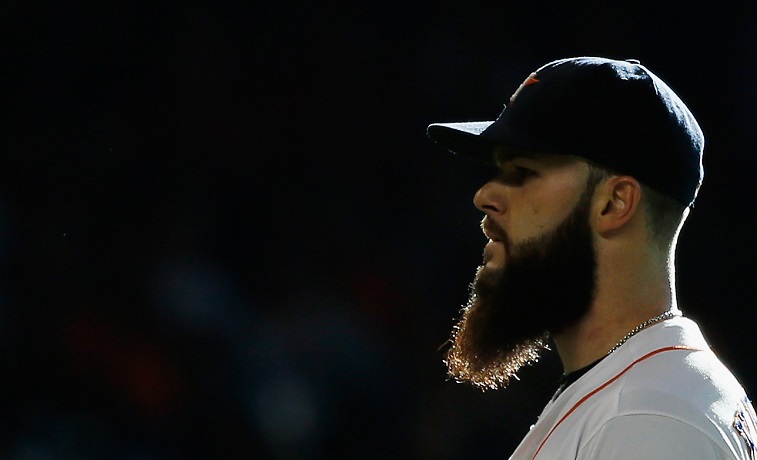 America, meet Dallas Keuchel. The 27-year-old Oklahoma native has taken the league by storm in 2015 and is hoping to show the world what he's made of in the national spotlight that is the MLB playoffs. Obviously, the Houston Astros still need to fend off the Texas Rangers for the American League West crown, and at this rate, Keuchel and company may have to settle for a wild card berth.
Keuchel entered spring training as a solidified member of the Astros pitching rotation after finishing 2014 with a bang. Prior to that though, Keuchel had seen his struggles in the big leagues. The 2009 draft pick posted a 9-18 record with a ERA north of five over his first two seasons. He finished 12-9 in 2014 and led the majors with five complete games.
The 2014 success has certainly carried over to this year, as Keuchel is in the running for the American League Cy Young award with an 18-9 record. He is tied for the AL lead with two shutouts and leads all junior circuit hurlers with 219 innings pitched entering play Friday. He may not have the type of sustained success that the other members of this list have, but if he can keep it up, Keuchel has a shot at entering the top three.
4. Chris Sale (Chicago White Sox)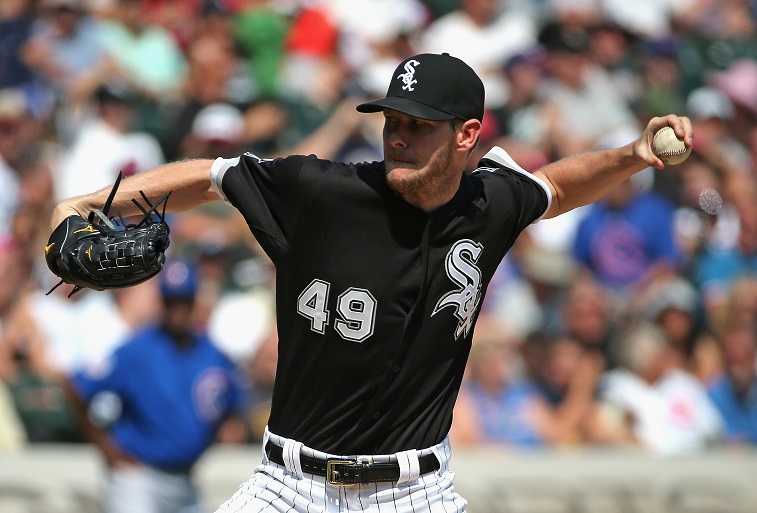 Poor Chris Sale. 2015 is shaping up to be yet another terrific individual campaign for the filthy, flame-throwing lefty, yet for the fourth season in a row as the Chicago White Sox ace, there will be no postseason play on the south side.
Sale's career record as a starter (52-37)  is nice, but has been drastically hindered by the White Sox team's inability to win consistently this decade. If Chicago's fortunes don't change soon, don't be surprised to see Sale on the move to a perennial contender in the near future.
He's got a mid-to-high 90s fastball with movement and a devastating slider that can make even the best of hitters look downright silly. Who wouldn't want that kind of pitcher leading your staff?
3. David Price (Toronto Blue Jays)
The order in which to rank these final three lefties was difficult, but we're putting David Price at No. 3. Despite being bounced around from team to team over the past 14 months, Price has not faltered.
The 30-year-old began his illustrious career with the Tampa Bay Rays in 2008 and was a stud from the start. Whenever Price arrives in a new city, the team starts to win, and they win a lot. Not coincidentally, Tampa Bay finally made its first postseason seven years ago upon Price's arrival and was playing playoff baseball for four of the six years that the lefty was in town. Then he was shipped off to Detroit at the 2013 trade deadline as an established ace, and he joined Justin Verlander and Max Scherzer in leading the team to the ALCS. After a full calendar year in the Motor City, Price was again traded — this time north of the border — to join the upstart Toronto Blue Jays.
Without a doubt the ace of the Blue Jays pitching staff, Price has continued his dominance and is now just looking for a World Series championship to add to his sparkling resume. If the 2012 AL Cy Young award winner can add a title trophy to his hardware, he may just leapfrog to No. 2 on this list.
2. Madison Bumgarner (San Francisco Giants)
Maybe he's not the flashiest of pitchers, maybe his lifestyle is a bit quirky, and maybe his name's a bit odd, but San Francisco Giants' starting pitcher Madison Bumgarner is the second best left-handed rotation arm in the bigs.
His career regular season stats include a win-loss record of 85-57, an earned run average of 3.03, and a walks plus hits per inning figure of 1.111. What puts Bumgarner above Price is what he accomplished in the 2014 postseason. The Giants ace has a career postseason mark of 7-3 with a 2.14 ERA, but last October was something special.
In six playoff starts (and one masterful relief appearance), Bumgarner compiled a 4-1 record. He pitched two complete game shutouts and overall, he allowed just six earned runs across 52.2 innings. He was a ridiculously easy decision for 2014 NLCS and World Series MVP honors.
1. Clayton Kershaw (Los Angeles Dodgers)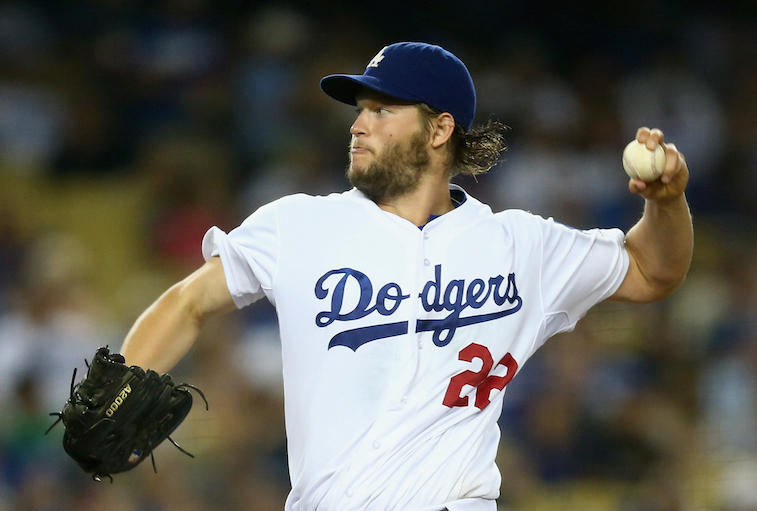 The gap is getting tantalizingly more narrow, but Clayton Kershaw is still the best southpaw in the game. There's not much argument against the Los Angeles Dodgers co-ace (along with Zack Greinke) as he looks destined for baseball immortality in Cooperstown, New York down the road.
The most amazing thing about Kershaw is that he is still just 27 years old. Remember back before 2011 when there were actually other candidates for the NL Cy Young award? The candidates for the highest individual regular season honor for a pitcher have basically been Kershaw and everybody else since then.
It looks like Kershaw's streak of back-to-back Cy Youngs (and three out of four years) may finally be broken this year, as Greinke and Jake Arrieta may have the slight edge. If Kershaw garnered the award again though, could you really blame the voters? Now, if he could only replicate his regular season numbers in the postseason.
All data courtesy MLB.com, Baseball-Reference.com, and ESPN.com.
Follow Victor on Twitter @vbarbosa1127.