MLB: The 5 Best Managers in Baseball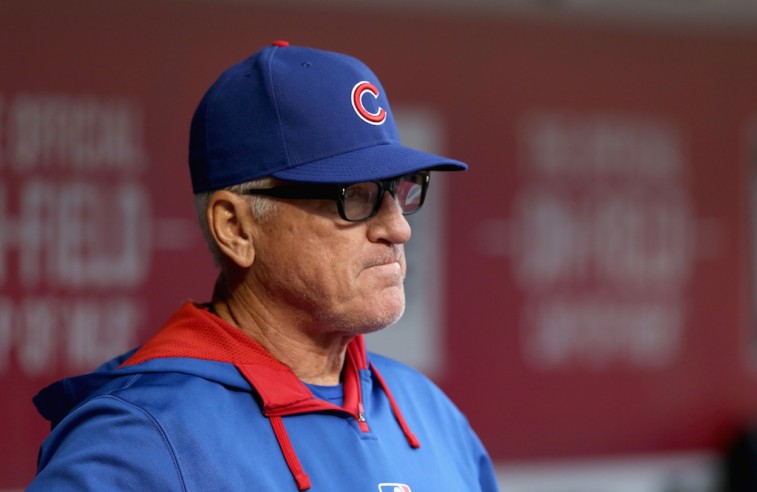 For those who do not truly know the game of baseball, they may think that the manager is a relatively pointless position. When you have not studied the sport deeply and/or played the game itself, it's hard to see where they actually have an affect on the outcome. They may not seem as directly involved as NBA and NFL head coaches on the surface, but to say that a baseball manager does next to nothing would be naive.
It's no coincidence that many of today's men at the helm are former ballplayers, and it's even more telling that a good portion of the ex-athletes were primarily catchers, which, along with pitchers, have the most control over a game. Most of the end-of-the-season award debates revolve around the league's MVP and Cy Young recipients. Just as important though are the Manager of the Year award winners.
As opening day gets closer and closer, we've tried to pass the time with numerous countdowns of the top performers from various positions in baseball. They've included the best starting pitchers and the best position players. We've also done projection rankings for 2016 in the starting pitching, bullpen, and lineup categories. Before we get into the five best managers in baseball today, let's see who narrowly missed the cut.
Honorable mentions: Jeff Banister (Texas Rangers), Mike Scioscia (Los Angeles Angels of Anaheim), A.J. Hinch (Houston Astros), Buck Showalter (Baltimore Orioles)
5. Bruce Bochy, San Francisco Giants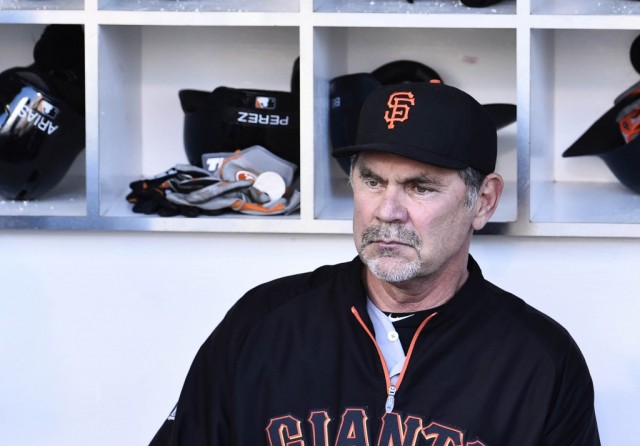 Career managerial record: 1,702-1,682 (.503)
Three World Series titles in five seasons has to count for something right? While guys like Buster Posey and Madison Bumgarner rightfully get loads of credit for bringing championships to San Francisco in 2010, 2012, and 2014, tons of props have to go to the man calling the shots from the dugout too, manager Bruce Bochy.
The 60-year-old has compiled a mediocre .503 winning percentage across his 21 seasons as a baseball manager, but when you look deeper, the numbers become more impressive. In this day and age when GMs and managers are let go at an alarming rate, it's a testament to Bochy's effectiveness that he's held just two jobs over his two decades-plus in the business. The former MLB catcher led the San Diego Padres from 1995 through 2006 and during that tenure, the team won its division four times, Bochy earned the NL Manager of the Year award in 1996, and they made it all the way to the World Series in 1998. In nine seasons with the Giants, Bochy has been at helm for a pair of division titles, six winning seasons, and of course, those three championships.
4. Mike Matheny, St. Louis Cardinals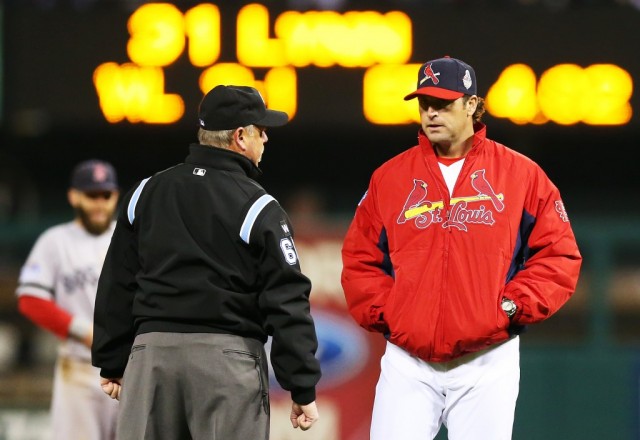 Career managerial record: 375-273 (.579)
Has there been an MLB team more consistent this millennium than the St. Louis Cardinals? Former Cardinals catcher Mike Matheny took over as manager following the 2011 season and had some mighty large shoes to fill in those of Tony La Russa. To say that Matheny has done a fine job over his first four seasons would be a massive understatement.
Starting this new gig at the age of 41, for a storied franchise that demands success on an annual basis could not have been easy. All that Matheny has done is register a .579 winning percentage, win three straight NL Central titles, and take home the 2013 NL pennant. It's only a matter of time before the Ohio native earns his first Manager of the Year award. He's finished fifth, fourth, fourth, and second respectively over his first four seasons.
3. Ned Yost, Kansas City Royals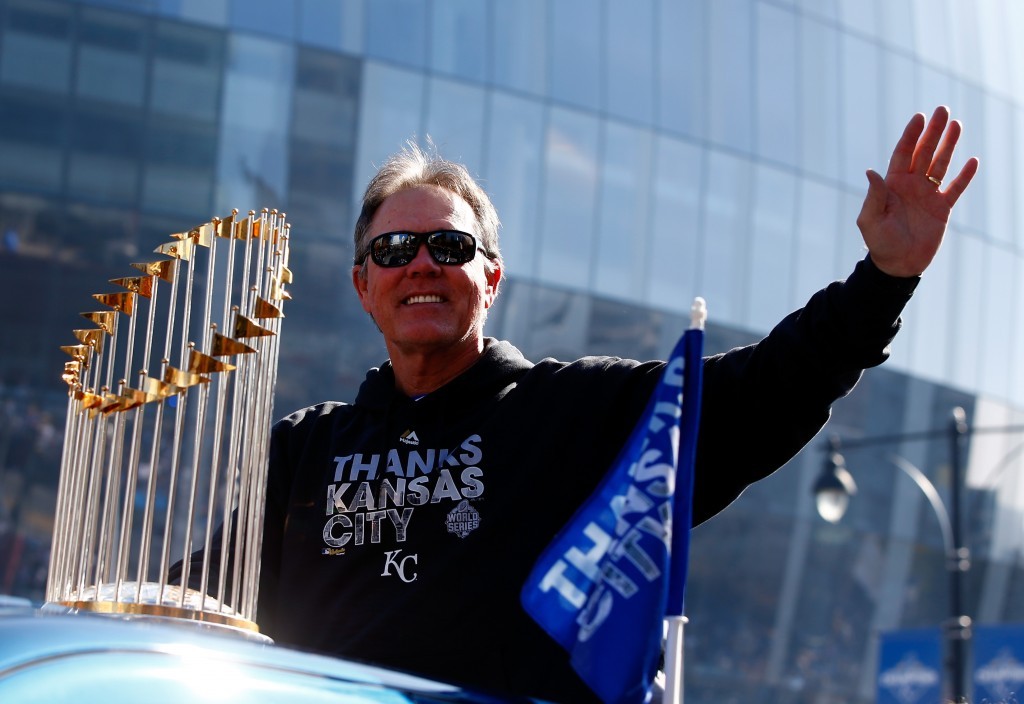 Career managerial record: 925-971 (.488)
Despite a less than stellar .488 career winning percentage, it would have been a near-crime to leave Kansas City Royals manager Ned Yost off this list. One of the most impressive things about last year's Royals run to a World Series championship was how close they were to winning it the year prior. They were literally one win away from winning it all in 2014 and miraculously, proving the doubters wrong, they made it back and won it one season later.
Yost, who is yet another former catcher, had a bit of a rough start to his managerial career during his six seasons with the Milwaukee Brewers. With the Brew Crew, Yost compiled a 457-502 record and failed to make the postseason. After taking a year off in 2009, Yost returned as the manager of Kansas City for the 2010 campaign and the team's record has improved every single season. After finally leading KC over the .500 hump to a 86-76 mark in 2013, the team won 89 games in 2014 and made it to the World Series. We wouldn't be shocked if the organization continues its recent upward trend and even betters its 95-67 record from a season ago.
2. Clint Hurdle, Pittsburgh Pirates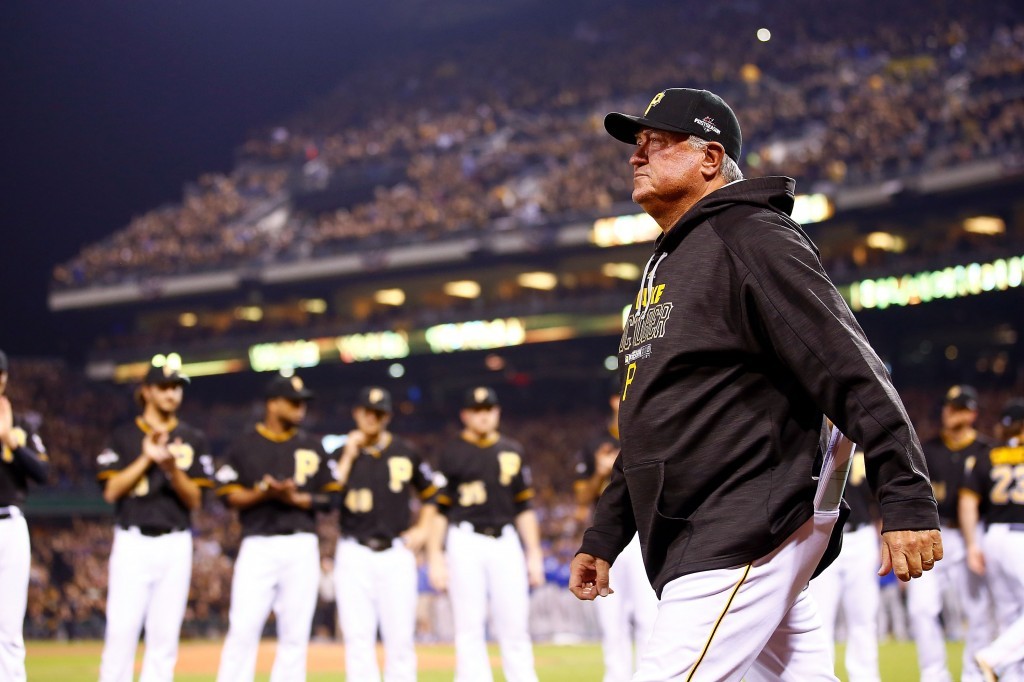 Career managerial record: 965-1,004 (.490)
When sports fans are asked for their thoughts on a particular player or coach, they often resort to the ever-burning question of "what have you done for me lately?" With that in mind, we have a pretty good feeling that the majority of Pittsburgh Pirates aficionados are plenty happy with Clint Hurdle at the helm. As with Yost, it took Hurdle until his second gig (although he did have the magical 2007 run with the Colorado Rockies) to gain a consistent winning way and over the past few years, he hasn't looked back.
Aside from the 90-win, NL pennant-winning season in 2007, Hurdle's eight season tenure in Colorado was a struggle. Since coming to Pennsylvania though, the 58-year-old has turned the Pirates into a perennial contender. Yes, the Pirates. After not managing in 2010, Hurdle upped the Pittsburgh win total to a modest 72 games in 2011 and then 79 in 2012. Then in 2013, the team won 94 games and made their first postseason appearance in 21 years. They've followed that season up with 88 and 98 win outputs the past two years and unfortunately, early exits in the wild card game. Now, if only Clint could "hurdle" the rest of this daunting division which includes the Cardinals and Chicago Cubs.
1. Joe Maddon, Chicago Cubs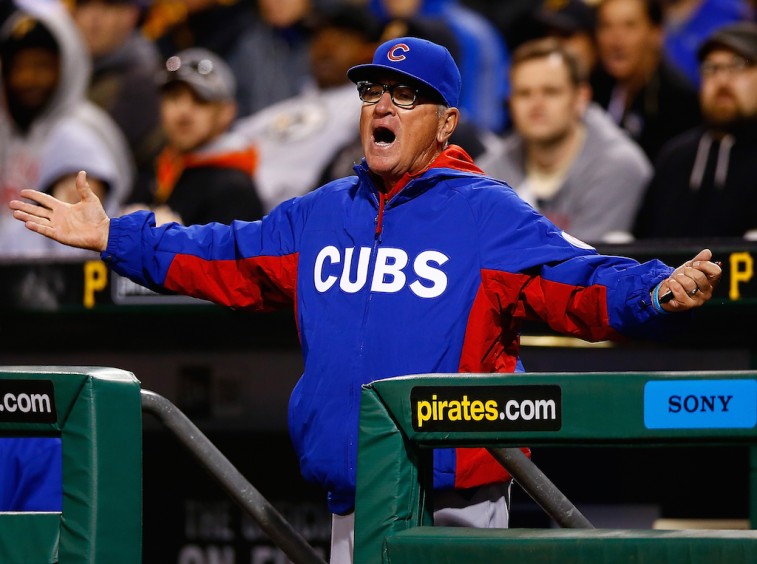 Career managerial record: 878-794 (.525)
Last season's mastery of running a Cubs team mostly consisting of inexperienced players only confirmed Joe Maddon's perch atop the MLB manager hierarchy. Not just any guy can lead this championship-deprived club to the brink of the World Series and based on last year's results, Maddon's Cubs could be right back in the thick of it in the upcoming season.
The manager who fancies the fashionable hipster glasses actually began his managing career back in 1996 as an interim with the then-California Angels. He stayed with the organization for a handful of years and even had another short stint at the top in the 1999 season. Then in 2006, Maddon was hired to manage the Tampa Bay then-Devil Rays. As expected the first couple of years were rough, but when all was said an done, Maddon produced a solid 754-705 mark in St. Petersburg. This included two division titles, four playoff appearances, and the 2008 AL pennant. In his first year in Chicago pinstripes, Maddon led the Cubbies to a 97-65 record and all the way to the NLCS. Unsurprisingly, he earned the 2015 NL Manager of the Year award, the third such honor of his career.
Statistics courtesy of Baseball-Reference.com.
Follow Victor on Twitter @vbarbosa1127.