MLB: The 5 Best Starting Pitchers of April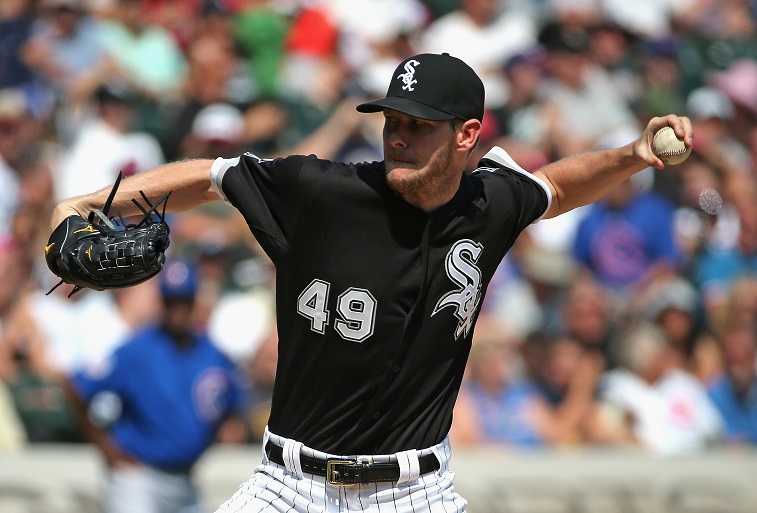 In some ways, a slow start for a marquee hitter in Major League Baseball is more difficult to snap out of than a slow start for a big-name pitcher. For the most part, an All-Star batter will take the field every day, getting three or four at-bats per contest in a treacherous effort to make his way back over the Mendoza line or pick up his first long ball of the year.
Starting pitchers meanwhile, usually only get the chance to secure their first win or first quality start every fourth or fifth day and thus, the process is significantly lengthier. We could understand the argument for the opposite though, as hitters participate in more games and therefore have more opportunities to better their numbers, but we will stick with our initial stance.
Regardless of which side you stand on, it is obviously important for any big leaguer to get off to a fast start to avoid the whole situation altogether. On that note, here are the five best starting pitchers of April.
Note: Although he is still the best arm in the game and had a fantastic first month, Clayton Kershaw barely missed the cut, as did some other worthy pitchers.
5. Rick Porcello, Boston Red Sox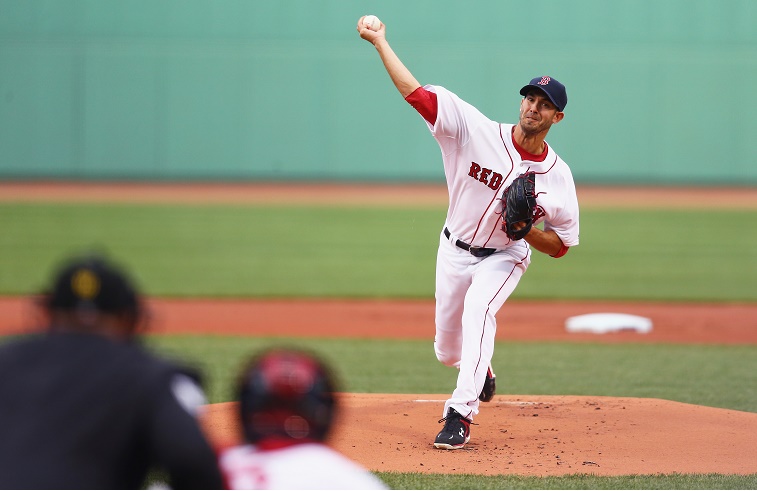 April 2016 statistics: 5-0, 2.76 ERA, 32.2 IP, 24 H, 10 R, 10 ER, five HR, six BB, 36 SO, 0.92 WHIP in five games started
Rick Porcello was downright horrible in 2015 for the Boston Red Sox. Entering 2016, we said that the former Detroit Tigers hurler was a prime candidate for a bounce-back year and so far, he is making that prediction look like a very good one.
Porcello and knuckleballer Steven Wright (not David Price) were the ace and co-ace for Boston in the opening month, combining for a 7-2 mark. At 27 years old, Porcello posted a spotless 5-0 record, a solid 2.76 earned run average, and 36 strikeouts in 32 2/3 innings, as well as ranking eighth in the majors with his 0.92 walks and hits per inning.
4. Vincent Velasquez, Philadelphia Phillies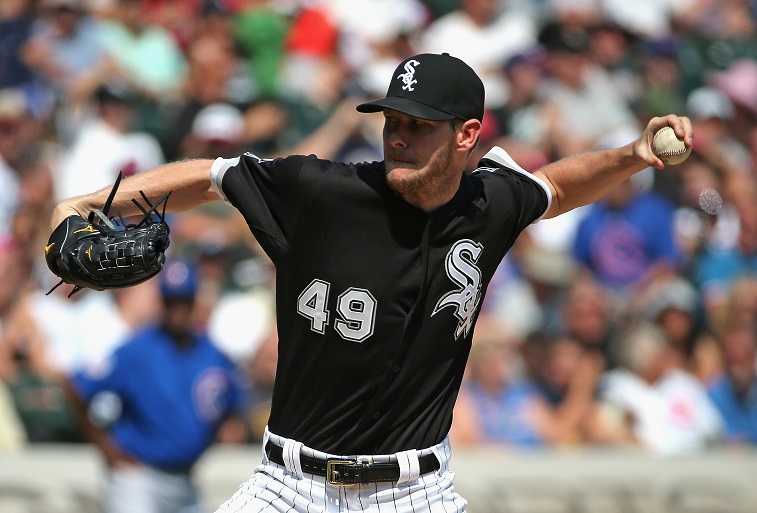 April 2016 statistics: 3-1, 1.78 ERA, 25.1 IP, 16 H, eight R, five ER, two HR, six BB, 33 SO, 0.87 WHIP in four games started
Even more surprising than Porcello's inclusion on this list may be who comes in at No. 4, Philadelphia Phillies starter Vince Velasquez. The 23-year-old went 3-1 with a 1.78 ERA in April, but that does not tell the full story — in fact, far from it.
Backed by one of the season's best gems so far on April 14 against the San Diego Padres, the righty currently ranks inside the top-five in batting average against (fourth, .164) and hits per nine innings (fourth, 5.17). Velasquez already has a start under his belt in May and with six more shutout frames so far, he is looking like the real deal early on in 2016.
3. Chris Sale, Chicago White Sox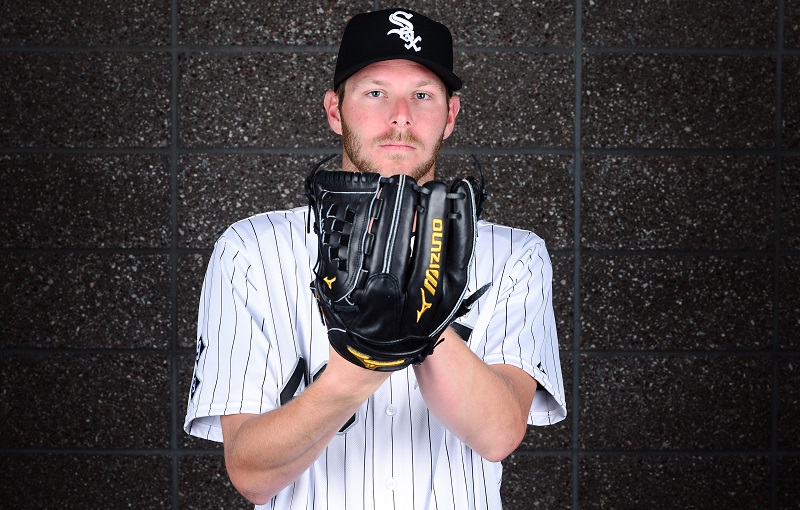 April 2016 statistics: 5-0, 1.66 ERA, 38.0 IP, 21 H, eight R, seven ER, three HR, five BB, 32 SO, 0.68 WHIP in five games started
Chicago White Sox ace lefty Chris Sale is finally getting the perfect combination of ample run support and bullpen help to give him the league's most wins thus far. Sale's career in Chicago pinstripes has been outstanding to this point, but it's somewhat marred by his "only" 53 wins in four seasons of starting entering 2016, thanks to some pitiful ChiSox teams.
With this squad looking like an early playoff candidate, Sale went 5-0 with a 1.66 ERA in April and his 0.68 WHIP was unheard of. With his sixth win in the books to start May, Sale looks like an surefire lock for a top AL Cy Young finish in the fall.
2. Jordan Zimmermann, Detroit Tigers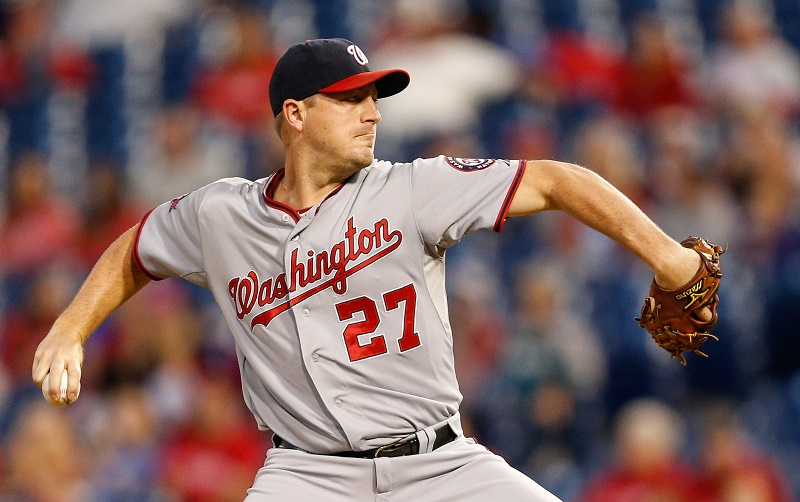 April 2016 statistics: 5-0, 0.55 ERA, 33.0 IP, 28 H, four R, two ER, one HR, seven BB, 23 SO, 1.06 WHIP in five games started
This offseason was all about Price and Zack Greinke as the highly-coveted free-agent starting pitchers on the market. However, an under-the-radar acquisition that we pointed out before the season began — who has paid off more so than any other player perhaps in the entire league — has been the Detroit Tigers' free-agent signing of Jordan Zimmermann.
In April, the former Washington National went a perfect 5-0, allowed just two earned runs in 33 innings, and registered an excellent 1.06 WHIP. Oh, and he currently leads the bigs by a wide margin in ERA at a silly 0.55.
1. Jake Arrieta, Chicago Cubs
April 2016 statistics: 5-0, 1.00 ERA, 36.0 IP, 18 H, four R, four ER, two HR, 10 BB, 32 SO, 0.78 WHIP in five games started
It would have been nearly impossible for the 2015 NL Cy Young award winner to match or surpass his unreal second half from a year ago, but Chicago Cubs ace Jake Arrieta has almost done so. Not only has the bearded beast rocked his way to a 5-0 mark with a 1.00 ERA, 32 strikeouts in 36 innings, and a disgusting 0.78 WHIP (that puts him in third in all of baseball), but he has continued to make history in the process.
Arrieta's no-hitter on April 21 against the Cincinnati Reds made it two in a span of 10 regular-season starts, something only two pitchers in the MLB world can claim ownership to. Arrieta is doing literally everything he can to ensure that the Cubs do not miss this golden opportunity to break the curse and finally touch the World Series trophy this fall.
Follow Victor on Twitter @vbarbosa1127
Statistics courtesy of MLB.com and Baseball-Reference.com.