MLB: The 5 Best Switch-Hitters in Baseball
It takes years of hard work and dedication, plus an absurd amount of skill, to make it as a Major League Baseball hitter. The majority of players either swing from the right side or the left side of the plate, but a special group of guys are somehow able to succeed at the highest level from both sides. Switch-hitters may be a rare breed in America's pastime, so those who master the art of hitting as a righty and lefty are truly one-of-a-kind.
When we think of the best of the best ambidextrous batters, legendary sluggers Mickey Mantle and Eddie Murray immediately come to mind. Sure, the array of hitters in today's game who can rake from both sides pales in comparison to the duo of Hall-of-Famers, but the talent is impressive nonetheless. Here are the five best switch-hitters in baseball today.
5. Melky Cabrera, Chicago White Sox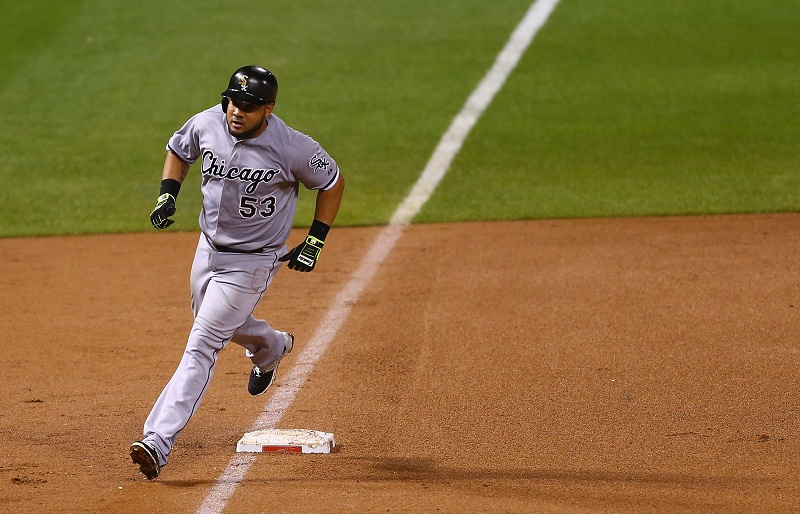 Career statistics batting right-handed: 402 H, 34 HR, 161 RBI, .273 AVG in 1,476 ABs
Career statistics batting left-handed: 1,043 H, 66 HR, 438 RBI, .290 AVG in 3,597 ABs
The "Melk Man" has delivered on enough occasions throughout his 12-year career to warrant the No. 5 spot on our countdown. Melky Cabrera has had his ups and downs in the major leagues, but a career .285/.336/.412/.748 slash line along with an even 100 career home runs speaks for themselves.
At only 31 years old, he should have some solid seasons left to make a push for 2,000 career hits. While his .290 batting average from the left side beats his .273 figure from the right, he shows better power as a righty with more than double (34) the amount of long balls from that side than on the left (66) in less than half of the at-bats.
4. Dexter Fowler, Chicago Cubs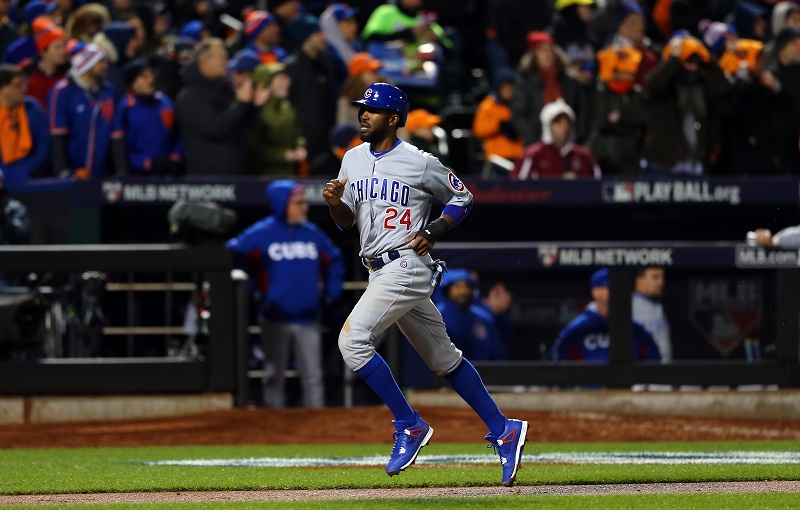 Career statistics batting right-handed: 288 H, 14 HR, 80 RBI, .304 AVG in 946 ABs
Career statistics batting left-handed: 601 H, 52 HR, 217 RBI, .254 AVG in 2,362 ABs
Chicago Cubs outfielder Dexter Fowler is another solid hitter who has experienced highs and lows during his playing days. The 30-year-old is coming off one of his better seasons, where he set career-highs in games played (156), runs scored (102), hits (149), home runs (17), and walks (84). For his career, the speedster has 66 triples and 66 home runs, along with 115 stolen bases.
It would be interesting to see just how much better Fowler's career numbers may look if he was primarily a right-handed hitter. His slash line from that side (.304/.393/.439/.832) is significantly better than that of the left side (.254/.354/.414/.767), although those numbers have been produced in less than half of the opportunities.
3. Carlos Beltran, New York Yankees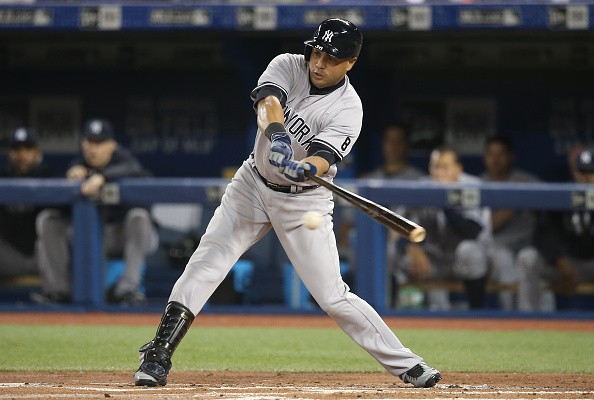 Career statistics batting right-handed: 675 H, 115 HR, 398 RBI, .281 AVG in 2,399 ABs
Career statistics batting left-handed: 1,787 H, 279 HR, 1,050 RBI, .254 AVG in 6,378 ABs
Honestly, if we were just looking at postseason numbers alone, New York Yankees outfielder Carlos Beltran would have probably locked up the No. 1 spot on this list. Even so, Beltran's legendary career warrants third place here. The Kansas City Royals draftee will likely surpass both 2,500 career knocks and 400 career bombs in 2016, and has a good shot at reaching 1,500 career RBI too.
At his best, Beltran was a legitimate five-tool player who stood tall on the biggest stage in the playoffs. The eight-time All-Star's numbers from both sides are great and his career slash line of .281/.355/.490/.845 makes him a surefire lock for this countdown.
2. Victor Martinez, Detroit Tigers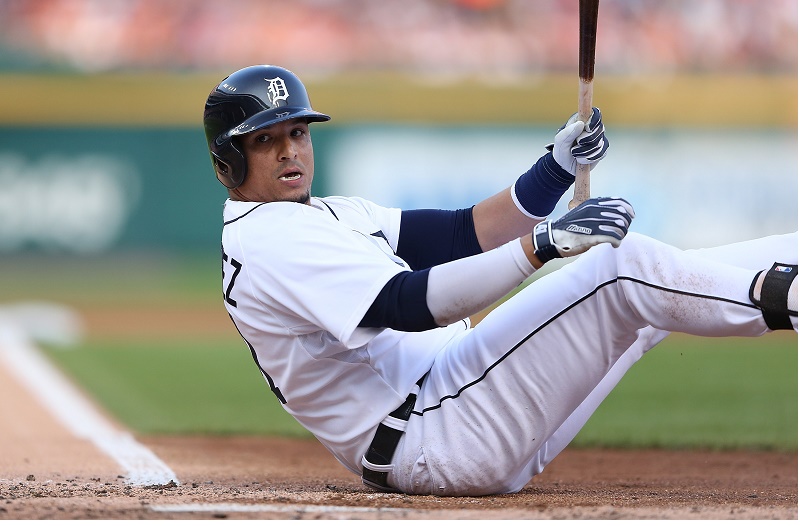 Career statistics batting right-handed: 567 H, 71 HR, 315 RBI, .307 AVG in 1,844 ABs
Career statistics batting left-handed: 1,214 H, 131 HR, 682 RBI, .299 AVG in 4,058 ABs
Obviously some of this has to do with longevity, but Detroit Tigers designated hitter/first baseman Victor Martinez is the only guy on this list to have at least 1,500 career hits, 200 home runs, and a .300 batting average — and he is quickly approaching 1,000 career RBI as well.
Simply put, V-Mart is one of the best switch-hitters of modern baseball and will likely get a few Hall-of-Fame votes when he makes the ballot. He surely does not have HOF-worthy numbers, but he has been a terrific hitter for most of his career. Martinez is pretty equally dangerous from both sides too, cracking 71 bombs with a .307 batting average from the right side and 131 dingers with a .299 batting average on the left.
1. Mark Teixeira, New York Yankees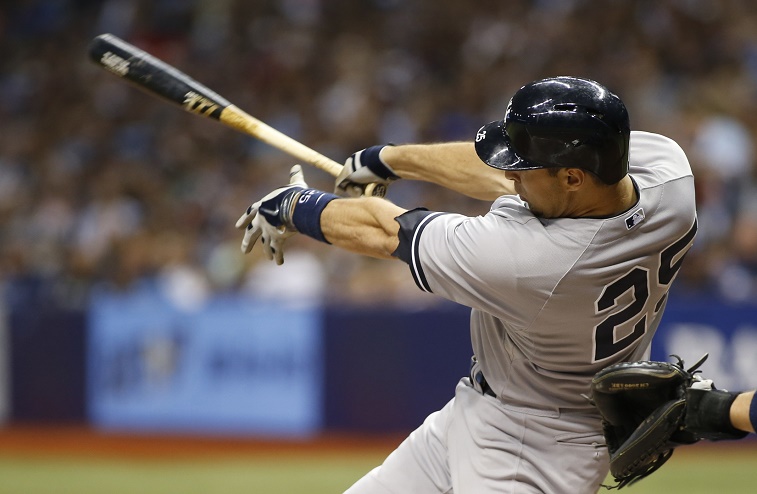 Career statistics batting right-handed: 597 H, 110 HR, 384 RBI, .291 AVG in 2,051 ABs
Career statistics batting left-handed: 1,193 H, 287 HR, 878 RBI, .264 AVG in 4,527 ABs
From his early days with the Texas Rangers through his two and a half seasons with the Atlanta Braves and Los Angeles Angels of Anaheim and now nearing the end of his career with the New York Yankees, Mark Teixeira has been one of the most consistent power threats in baseball.
The 36-year-old has gone over 30 home runs in season nine times through his MLB journey and had driven in at least 100 runs eight times. Sure, No. 25 also has five career Gold Glove awards to his name and has saved many runs during his career, but that is not what makes him No. 1 here.
Soon he will join the 400-home run club and has a good shot at reaching 2,000 hits as well. With a career slash line of .272/.364/.518/.882, Teixeira has "been on the Mark" on endless occasions and is the best switch-hitter in baseball right now.
Follow Victor on Twitter @vbarbosa1127
Statistics courtesy of Baseball-Reference.com.