MLB: The 5 Best Teams of April
Punch your postseason tickets Washington Nationals and New York Mets fans. Pittsburgh Pirates followers, prepare for yet another fall of playoff baseball in the Steel City. America, get ready for an all-Chicago World Series in October.
Not so fast. While the Chicago Cubs, Chicago White Sox, Nats, Amazin's, and Buccos have all experienced fantastic starts in the 2016 Major League Baseball season, that hot play can just as easily turn into a summer fizzle, as proven dozens of times before.
However, each of the five aforementioned squads have placed themselves in excellent positions for the rest of the campaign and have the makings of being serious playoff contenders. Let's take a look at the five best teams of April.
5. Pittsburgh Pirates (15-9, .625 in April)
The Pirates have been somewhat overshadowed by Chicago's electric start. Pittsburgh ended April at 15-9 with a .625 winning percentage, good for fifth in all of baseball. They began the year at a pedestrian 9-9, but then rattled off six straight victories to close the month.
While their pitching is certainly strong, the most obvious strength of this club may be their offense. Entering play Wednesday, the Bucs ranked first in MLB in hits (269), batting average (.281), and on-base percentage (.367). That's what you get when you have the best outfield in the sport.
4. Chicago White Sox (17-8, .680 in April)
The lone surprise team to make this list was the best in all of the American League in the opening month. Whoever thought that the Adam LaRoche debacle of spring training was going to negatively impact how the White Sox played this year has been dead wrong so far.
Paced by a killer trio of arms in the starting rotation (Chris Sale, Jose Quintana, and Mat Latos), the ChiSox are playing like they want to return to the World Series for the first time since winning it all in 2005. The Pale Hose are not only tied for the league-lead with 19 wins, but their team pitching ranks inside the top-five in earned run average (2.59, third), shutouts (five, tied for second), quality starts (18, tied for fourth), and batting average against (.222, third).
The potential for great offense is there with Jose Abreu, Todd Frazier, and Brett Lawrie among others, so this team may be dangerous all year long.
3. New York Mets (15-7, .682)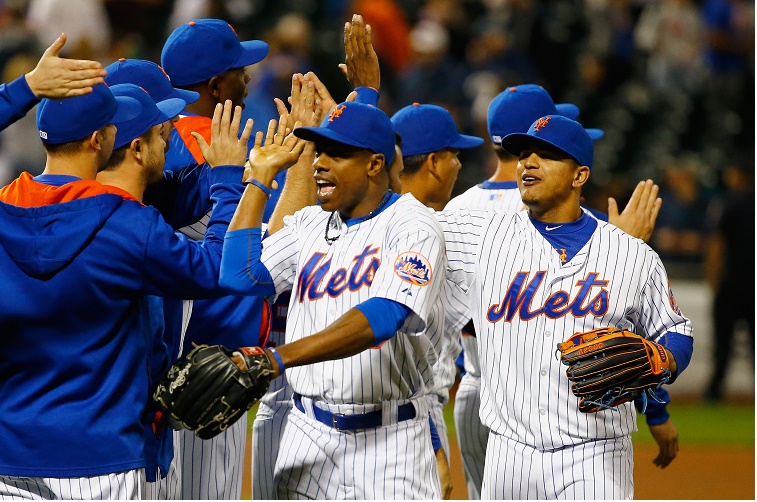 Like the Pirates, the Mets also started off slow out of the gates, but after beginning the year even at 7-7, they ran off eight straight to end April and put immediate pressure on the Nationals. New York has, to nobody's surprise, been among the best pitching teams in the game, despite the early struggles of Matt Harvey.
The Mets pitchers have allowed only 12 home runs on the season, which puts them in first in all of baseball. True, the team plays its home games at a notoriously pitcher-friendly ballpark, but when you are allowing less than half of the league average (27) of dingers through a month-plus, that is more than just luck.
2. Washington Nationals (16-7, .696)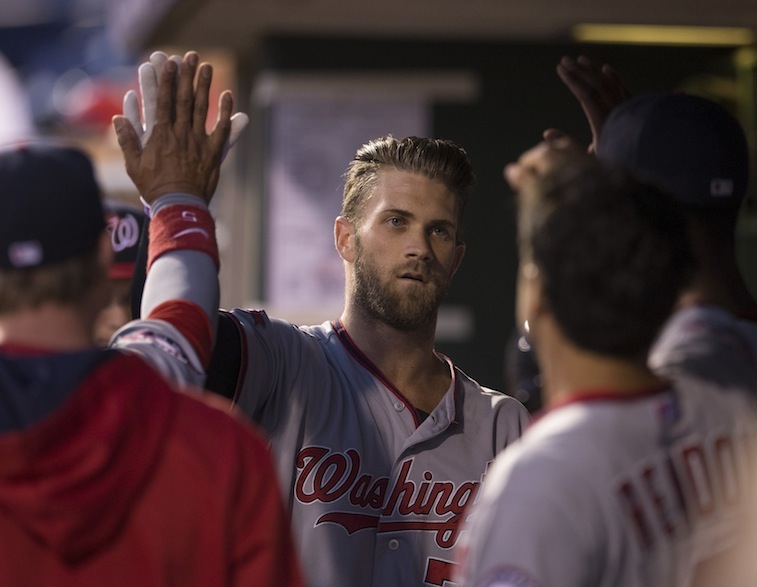 The most well-known star of the Nationals these days may be outfielder Bryce Harper, but make no mistake, this team's biggest strength — and what can carry them to the NL pennant — is their starting rotation. Max Scherzer, Stephen Strasburg, Gio Gonzalez, Tanner Roark, and Joe Ross lead the way. It doesn't get much better than that.
The unit is first in the majors with 20 quality starts and ranks near the top in many other important categories. First-year manager Dusty Baker has to like what he has been seeing thus far in the nation's capital.
1. Chicago Cubs (17-5, .773)
When the biggest debate about a team is whether their hitting or pitching is more elite, then you know you have it good. The Cubs are living up to the monster expectations bestowed upon them in spring training as they have had big win after big win and only seem to be getting better.
The Kyle Schwarber injury was a small roadblock, but one that the North Siders have easily overcome. They are still tied for first in runs scored (153), first in walks (134), first in team ERA (2.29), and first in batting average against (.195) among a host of other categories. Jake Arrieta, Jon Lester, Anthony Rizzo, and Kris Bryant… Need we say more?
Follow Victor on Twitter @vbarbosa1127