MLB: The 5 Biggest Stolen-Base Threats in Baseball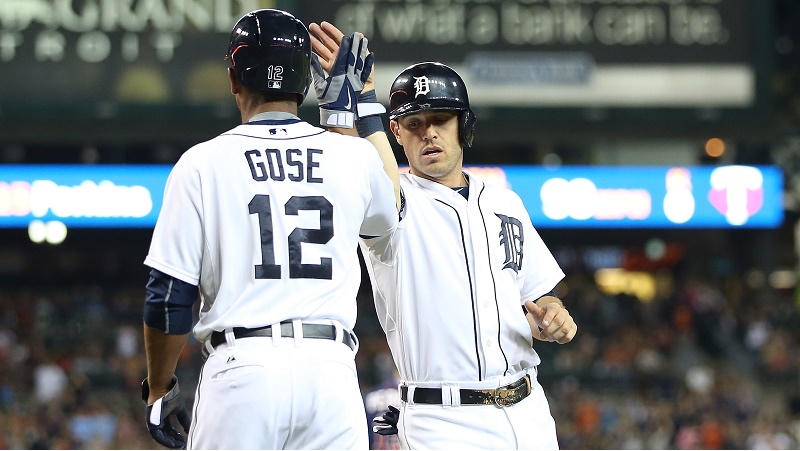 Determining the fastest man in Major League Baseball is a tricky task. There are a bevy of factors that can go into one's pick for the ultimate speed demon, including basic, old school statistics like stolen bases and number of times caught stealing.
Then there are more advanced, modern mechanisms, like things tracked by the impressive "statcast" feature, as well as measuring a defensive player's impact on the game through categories like range factor, which can be telling.
The following ranking is not necessarily focusing on the absolute fastest guys in the bigs (although they could claim that title), but we are looking at who, when it comes down to it, are the ones you have to keep the closest eye on. We primarily looked at stolen base figures from 2015, but also accounted for some of the top choices who are currently mending injuries. Here are the five biggest stolen-base threats in baseball today.
5. Anthony Gose, Detroit Tigers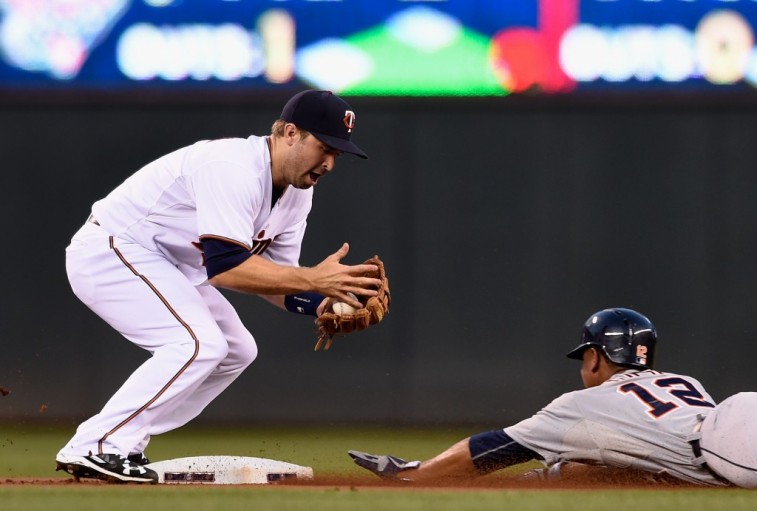 2015 statistics: 23 SB, 11 CS in 140 games played
Both Detroit Tigers outfielder Anthony Gose and the next guy on this list are not everyday starters, but even in somewhat limited game action, they still get the job done on the bases. Gose has been called upon countless times in his young career, late in ballgames to pinch-run. The job description is simple: You have the green light, so get a good jump and steal the bag. Gose played in a career-high 140 games in 2015 and with the opportunities, stole 23 bags in 24 chances.
4. Jarrod Dyson, Kansas City Royals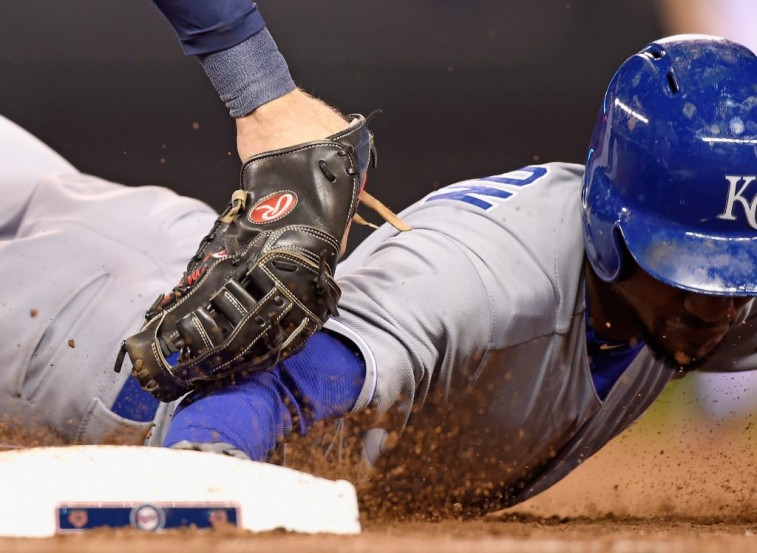 2015 statistics: 26 SB, three CS in 90 games played
Kansas City Royals outfielder Jarrod Dyson is currently on the shelf with an injury, but he still gets the nod for being one of the most dangerous runners in 2016. Pollock is out most likely for the entire season, and Revere has shown a decrease in stolen bases recently, but Dyson has shown outstanding numbers over his career in his limited playing time.
Despite getting into only 90 games last season, Dyson racked up 26 stolen bases in 29 tries to crack the top 10 in steals. With a 162-game projected average of 53 thefts in his career, it is no wonder that this speedster's Twitter handle is @mrzoombiya.
3. Charlie Blackmon, Colorado Rockies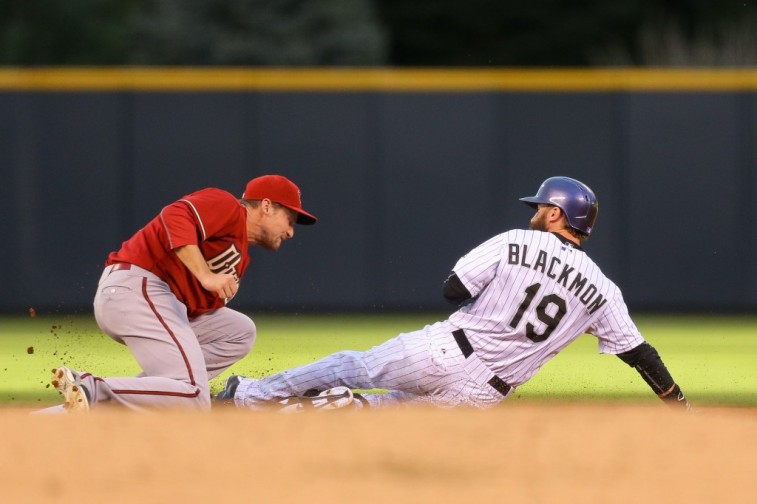 2015 statistics: 43 SB, 13 CS in 157 games played
And you thought that Colorado Rockies hitters could only hit home runs? As Carlos Gonzalez has shown in the past and Charlie Blackmon shows now, some of these Rockies offensive forces are far from one-trick ponies.
Blackmon ranked third in all of baseball in 2015 with his 43 stolen bases — a sharp increase from his 2014 total. Entering last year, No. 19 had only 41 steals in over 300 career games, so we will see if Blackmon can keep it up in 2016.
2. Dee Gordon, Miami Marlins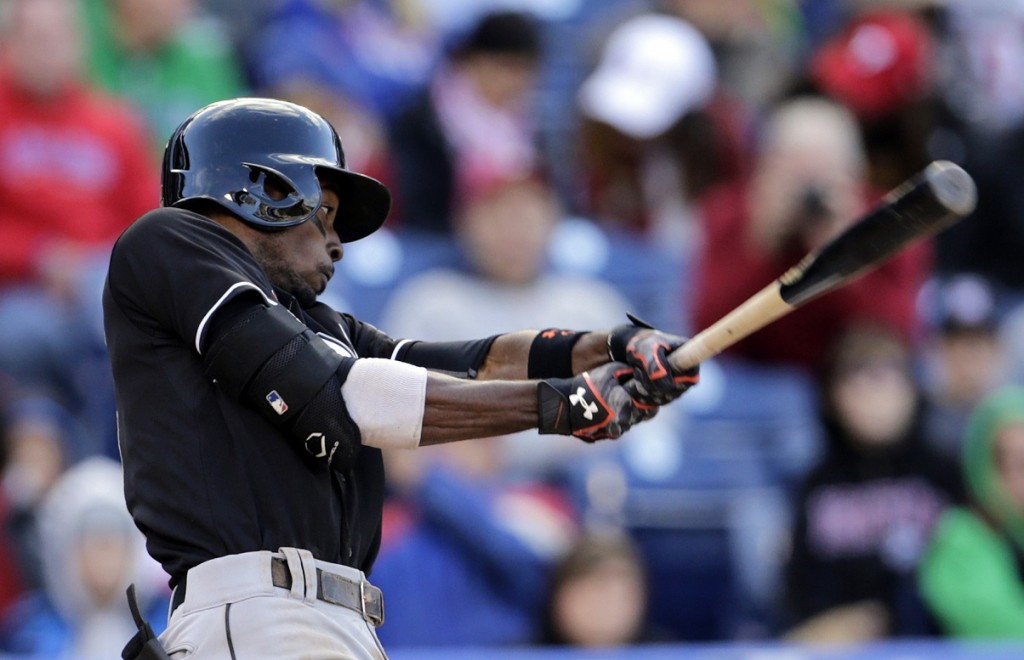 2015 statistics: 58 SB, 20 CS in 145 games played
Despite edging out No. 1 in this countdown for the stolen-base crown a year ago, Miami Marlins infielder Dee Gordon ranks No. 2 here, and we will get to the reason why in a bit. Gordon was an all-around fantasy baseball stud in 2015, leading the league in hits (205) and steals (58), while finishing second in batting average (.333).
He is the spark that ignites what could potentially be a solid Miami team this season and is up there with Jose Altuve for the title of best second baseman in baseball. He will turn 28 later this month, so Gordon should still have plenty more years of tormenting pitchers on the bases.
1. Billy Hamilton, Cincinnati Reds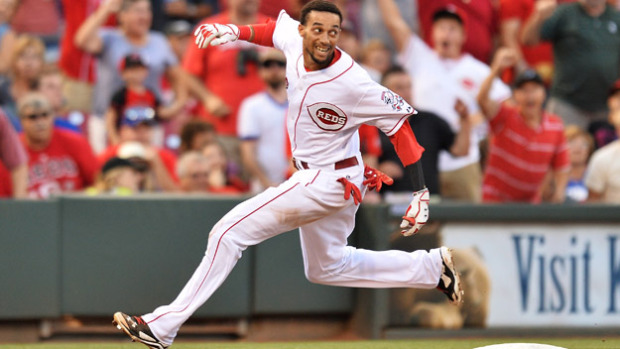 2015 statistics: 57 SB, eight CS in 114 games played
Remember when Cincinnati Reds outfielder Billy Hamilton tagged up from third to score on a ridiculously shallow fly ball to right field? There is probably nobody else in the sport who would have successfully made it home, let alone attempted to score on that play.
Look, Gordon is clearly a superior overall talent than Hamilton and offers more to both his team and his fantasy owners. But 57 steals in 114 freaking games played? That is exactly one steal every other game for Hamilton, so if you calculate it out to a full 162-game slate, it jumps to an absurd 81 thefts. That is pretty impressive.
Follow Victor on Twitter @vbarbosa1127
Statistics courtesy of MLB.com and Baseball-Reference.com.