MLB: The 5 Biggest Surprises of Spring Training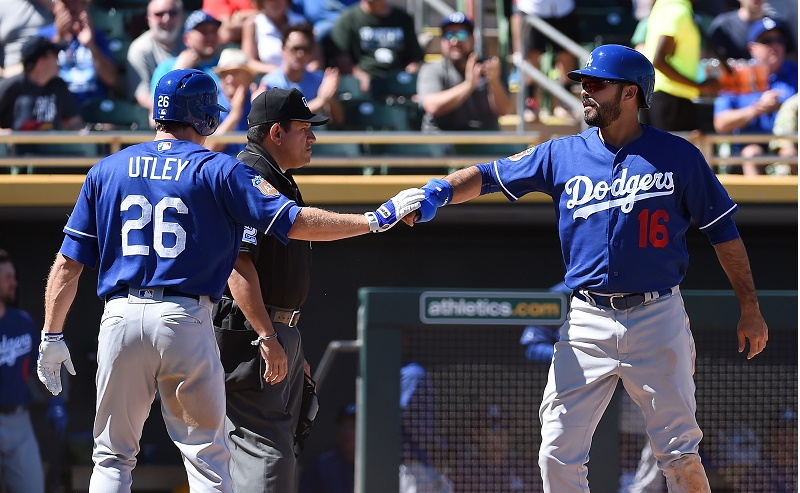 If you ignored Spring Training this year, we don't blame you. From pitchers "getting their work in" to veteran players working on their tans, the body of statistical evidence compiled under sunny skies can be misleading. Most clubs just hope players make it through in good health so they can get down to business in April, and managers won't know what they have until at least a few turns through the rotation.
Regardless, the annual spring surprises make the Cactus League and Grapefruit League worth watching. Whether it is a rash of injuries or a performance too good (or too awful) to ignore, the ramifications can play out in the season's opening months, and this year was no different. Here are the five spring surprises that will affect teams when they break camp.
1. The wave of Dodgers injuries
The Dodgers front office seemed focused on depth pieces in the offseason, and the rotation got its first test in the opening weeks of Spring Training when Brett Anderson had surgery to repair a bulging disc in his back. Later in March, Andre Ethier fractured his left tibia and learned that he will miss 10 to 14 weeks, sidelining him until June at the earliest.
Elsewhere, ailments suffered by Howie Kendrick and Yasmani Grandal are threatening their presence on the Opening Day lineup card. No one will cry for the team with baseball's highest payroll, but LA was positively snakebitten in Arizona this spring.
2. Pablo Sandoval takes the bench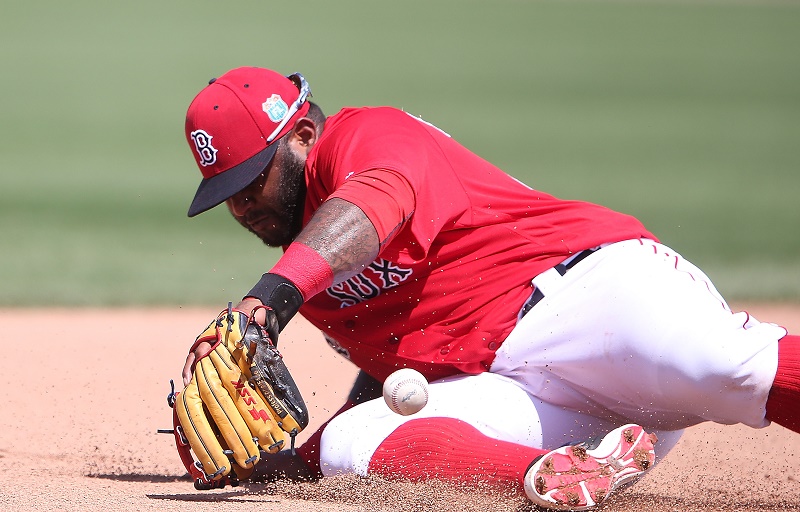 After a terrible first year in Boston, Pablo Sandoval needed a comeback season. It started off on the wrong foot when he appeared as heavy as ever and got worse when he made four errors in his first 11 spring games. He also got injured when diving for a ball in the field. This summary was enough for John Farrell to bench Sandoval to start the season. Travis Shaw, who started Spring Training on fire but cooled late, will man third base for the Red Sox when the club breaks camp. Boston heads into 2016 with one of its best-paid players riding the bench. We didn't see that one coming.
3. San Francisco's scuffling rotation
San Francisco missed the playoffs last year because the rotation was lacking. The front office went and did something about it, signing Johnny Cueto and Jeff Samardzija to get behind Madison Bumgarner. After 21 GS from the projected rotation, the early returns are abysmal. Cactus League hitters lit up Samardzija, who is sporting a 7.20 ERA through 25.0 IP. Cueto, Matt Cain, and Jake Peavy have not provided any hope. Even Bumgarner has been out of sorts. Needless to say, the Giants hope this mess gets left in Arizona.
4. The Yankees bullpen is vulnerable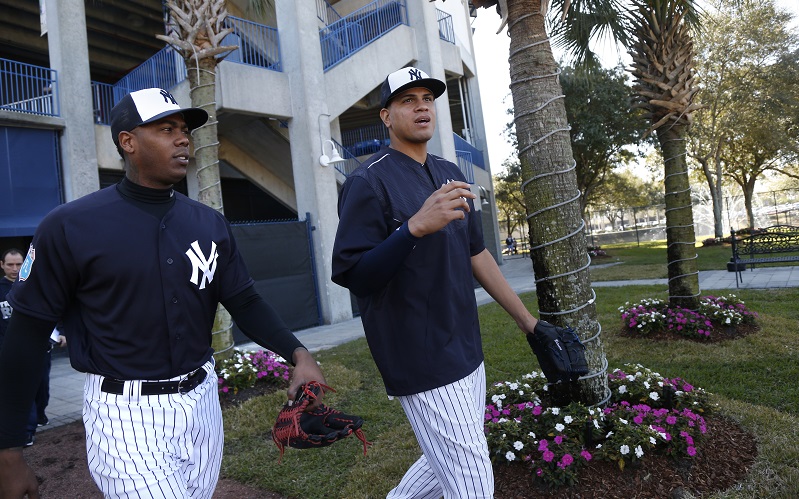 Once the Yankees acquired Aroldis Chapman, pundits began wondering whether New York had just assembled the best bullpen trio in history. Then Chapman's suspension (30 games) for a domestic violence incident came down and Andrew Miller broke a bone in his right wrist during the last week of Grapefruit League action.
As a result, the three-headed monster got trimmed down to just Dellin Betances at full strength. Bryan Mitchell, another bullpen pitcher who had a great spring, injured his foot the same day Miller went down. Until Chapman returns in early May, the Yankees bullpen will be a little shorthanded and potentially vulnerable.
5. Washington is on fire
Washington is no longer a team of kids, and it would be easy to see the club going through the motions in Spring Training after two disappointing finishes. Instead, the Nationals have come out firing on all cylinders, posting the best record of any club (18-4) with an all-around onslaught, particularly from the starting rotation (11-1, 2.36 ERA).
These games may not count, but the Nats kept up the domination when the lineups started looking like they do on Opening Day. (A 12-1 thrashing of Matt Harvey, Noah Syndergaard, and the Mets was particularly convincing.) Washington outscored opponents by 81 runs this spring. It's hard to say that won't give the club confidence heading into a key season for the franchise.
Connect with Eric on Twitter @EricSchaalNY
Statistics courtesy of MLB.com.