MLB
MLB: The 5 Greatest Venezuelan Players of All Time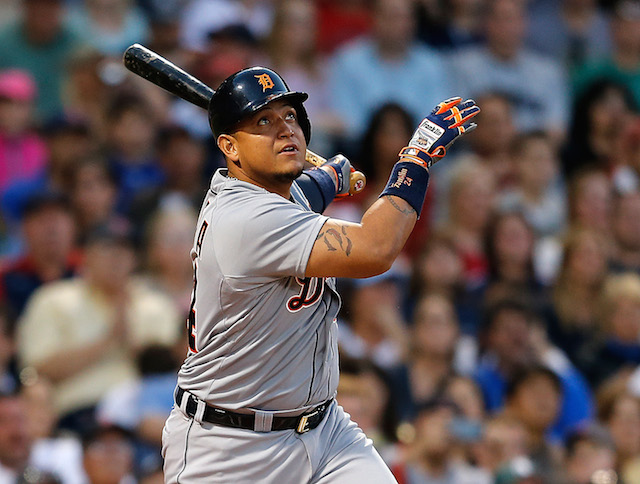 Many baseball critics and fans consider Miguel Cabrera one of the greatest hitters ever to grace diamond. After all, he continually hits for average and power, and even won a triple crown—the first one in 45 years—in 2012. Despite the impressive numbers throughout his career, "Miggy" as he's nicknamed, set another record  in 2015. He became the all-time league leader for RBIs by a Venezuelan player.
Having already become the all-time Venezuelan leader for home runs earlier that year, the RBI lead was a final notch for his already full belt. And this record means more than just another title for Cabrera—he passed the great Andres Galarraga, who had 1,425 career RBIs. Though Galaragga might not have had as much talent as Cabrera, he maintains national-icon status in Venezuela for his long, successful career.
Galaragga and Cabrera are just two Venezuelan players who have achieved the ultimate success in baseball, though. There are many others—even if they're not such household names—that have had similar success and achieved similar fame while playing professional baseball. Venezuelans, among other latino players helped shape baseball into what it is today, even going back to Alex Carrasquel in 1939: the first Venezuelan player ever.
Cabrera's record only furthers the idea that he might be the best Venezuelan player to ever play the game. But in honor of that, here are the five greatest players to come out of Venezuela—even if some of them are still achieving said greatness—in Major League Baseball's storied history.
5. Omar Vizquel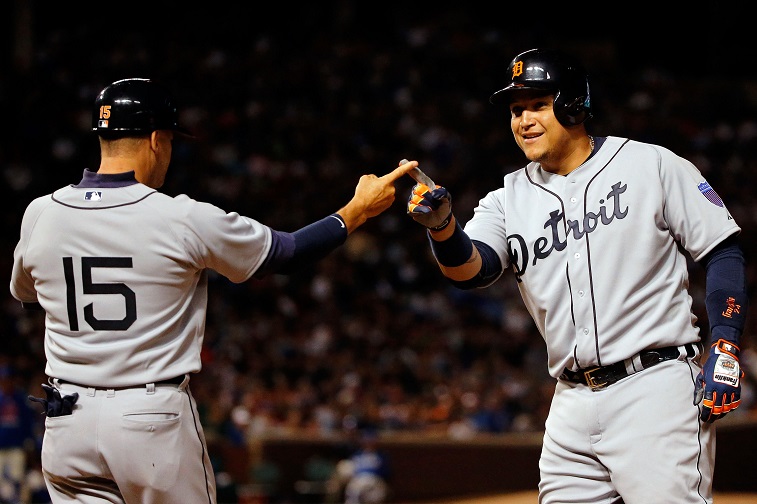 While Vizquel's bat might not be as potent as some of the other players on this list, he made up for it with his defensive ability at shortstop. In 24 seasons in the majors—most of which were spent with the Mariners and the Cleveland Indians—he won 11 Gold Gloves and went to the All Star game three times. Despite any alleged deficiencies behind the plate (Vizquel did finish his career with a .272 batting average), he'll still go down as one of the best defensive short stops of all time.
4. Johan Santana
A 12-year veteran to the league, Santana ranks right alongside Hernandez, though maybe not as consistent over the years. With a career that spanned from 2000-2010 and 2012. The bulk of Santana's success came with the Minnesota Twins, where he led the American League in ERA in 2004 and 2006. Coincidentally, in those same seasons he also won the Cy Young award.
Despite being traded in 2008 to the New York Mets, the then 29-year-old Santana posted career numbers—a 2.53 earned run average and 234.1 innings pitched. While some argue that Santana's no-hitter in 2012 might have led to his demise, he'll still go down as one of the greatest Venezuelan pitchers whether or not he ever returns to his previous form.
3. Felix Hernandez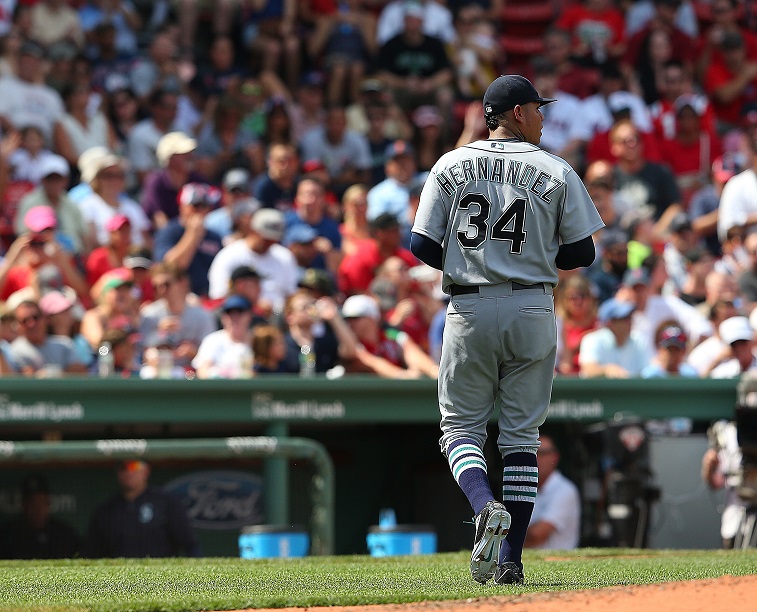 Just as Cabrera might go down as the greatest Venezuelan hitter ever, Hernandez very well could be the greatest pitcher. In 11 years in the majors—all with the Seattle Mariners—the right-handed hurler has dominated. Going back to 2009, Hernandez has struck out more than 200 batters, pitched more than 200 innings, and won 10-plus games every season.
He also won the Cy Young award in 2010, a season which saw him lead the American League in earned run average (2.27), innings pitched (249.2) and games started (34). While these numbers were career highs for Hernandez, they also epitomize his durability. Year in year out, he's a sure thing to do two things: strike out a lot of batters and maintain his workhorse status for the Mariners.
2. Andres Galarraga
The previous Venezuelan RBI leader, Galarraga played 19 years in the majors from 1985 to 2004. Playing for seven different teams during his career, Galarraga continually hit for average and power. He finished his storied MLB tenure with a .288 batting average, one home run short of 400 for his career, and five All Star appearances.
In 1993, Galarraga led the league with a .370 batting average: an impressive statistic even in the steroid era. And furthermore, he also held back-to-back NL RBI titles in 1996 and 1997, with 140 and 150, respectively. While Cabrera will probably go down as the best ever from Venezuela, but at the end of the day, Galarraga set the standard years before.
1. Miguel Cabrera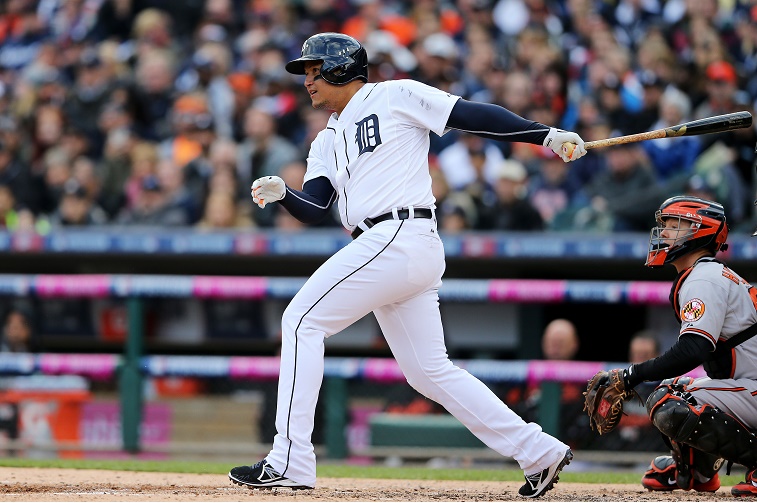 As previously referenced, Cabrera very well might be the best Venezuelan player ever. And not just because he has the most home runs and RBIs of any Venezuelan player ever. Since his rookie season in 2003, Cabrera has 446 home runs, 1,553 RBIs and 1,516 strikeouts. While those statistics are relative, having more career RBIs than strikeouts is pretty impressive—especially as a power hitter, a status that tends to result in higher strikeout rates.
Cabrera ultimately finds himself on this list because he's maintained elite status all throughout his career. Take 2012, when he hit for baseball's first Triple Crown in 45 years and also won the American League MVP award. Then a year later, though he came up short in leading the league in RBIs and home runs, he surpassed his Triple Crown numbers en route to back-to-back MVP awards. If Cabrera stopped playing today, you could argue that he's the greatest Venezuelan player still. But as his career continues, his numbers will only improve, further cementing his status atop this list.