MLB
The 5 Longest Home Runs of the 2016 MLB Season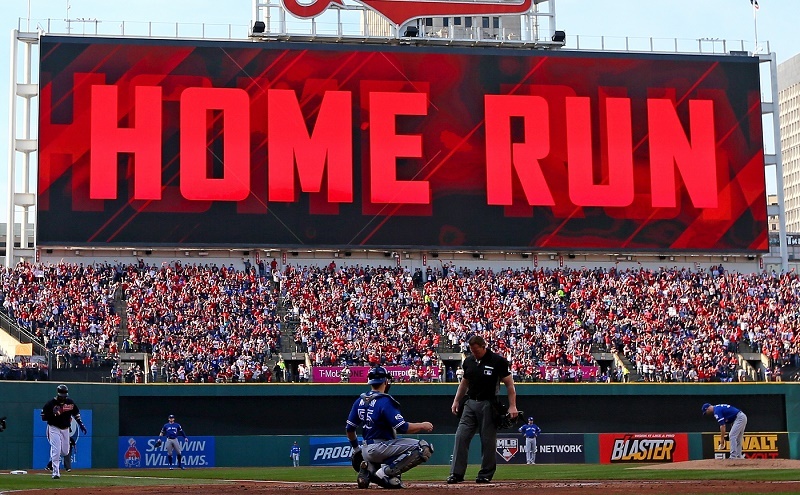 If it felt like there were more home runs in 2016 than any other recent season, it was more than a feeling. The season's pace of 1.16 HR per game missed the record set in 2000 (1.17 HR/game) by the narrowest margin. Only once before in Major League Baseball's 145 years of recorded history have players launched more bombs out of the park.
Not coincidentally, players also set a record for strikeouts (8.03/game) for the ninth year in a row. Since this run of records started in 2008 (6.77 SO/game), batters have tacked on more than one whiff per game. So hitters are taking the all-or-nothing approach, and the bump in runs scored suggests it's worth it on some level.
But we're not here to get analytical. We're here to celebrate the longest, most majestic, and most (for pitchers) demoralizing home runs of the season. So we'll get out our measuring tapes and run the videos. Enjoy watching the five longest shots of 2016 fly. All distances quoted were measured by MLB Statcast.
5. Tom Murphy, September 4 at Coors Field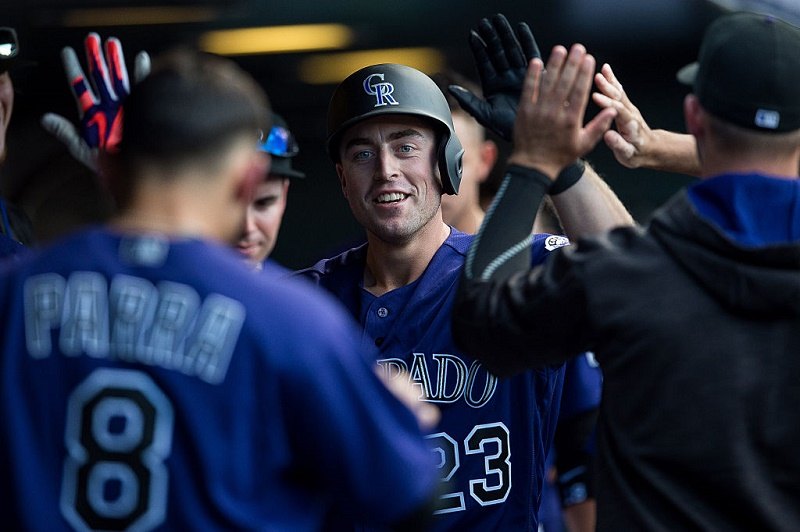 Rockies catcher Tom Murphy only got into 10 games (25 AB) at Coors Field, but he made them count. Murphy slugged 5 HR and 12 RBI into that crisp mountain air in that limited action. The tape-measure shot he launched off Patrick Corbin on September 4 was his first of the year and stood as the fifth-longest of the season at 482 feet. If you still think home-away splits don't matter for Colorado hitters, check out Murphy on the road: .053, 0 HR, 1 RBI in 19 AB. Maybe the Rockies should platoon him at home?
4. Mark Reynolds, July 21 at Coors Field
You're going to see Coors Field on every longest home run list because the ball travels so much farther there. Do you take statistics there with a grain of salt (or a discount of 15%)? No one is sure. However, we know it's a laboratory for mammoth home runs. Take this 484-foot shot by Mark Reynolds on July 21. Reynolds used to be an all-or-nothing hitter but changed his approach in recent years so he could cut down on strikeouts. With this bomb, he returned to his slugging roots and let it fly.
3. Nomar Mazara, May 25 in Arlington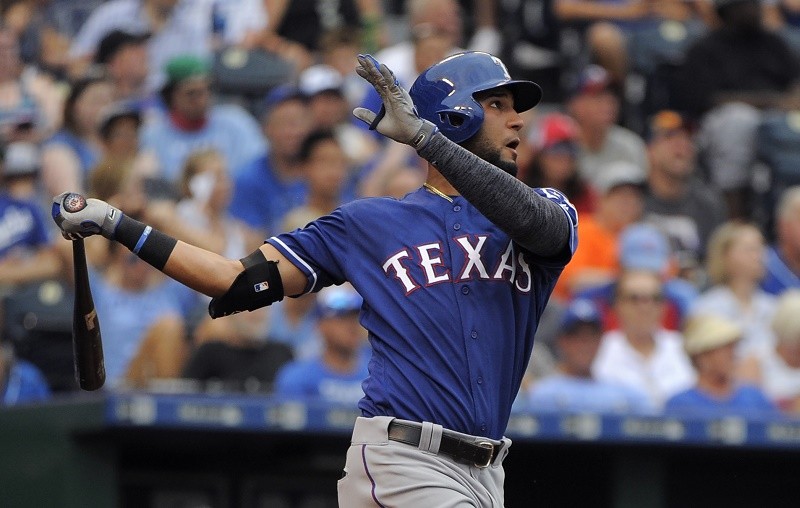 When the weather heats up in Arlington, starters hope their spot in the rotation doesn't come up against the Rangers. Nomar Mazara proved what can happen to a visiting pitcher who misses his location on May 25. When Hector Santiago left one up on the inside corner, Mazara deposited into the second section of the upper deck in right. According to Statcast, it traveled 491 feet. The Rangers rookie sent it out at an exit velocity of 107.8 miles per hour.
2. Nelson Cruz, September 24 at Target Field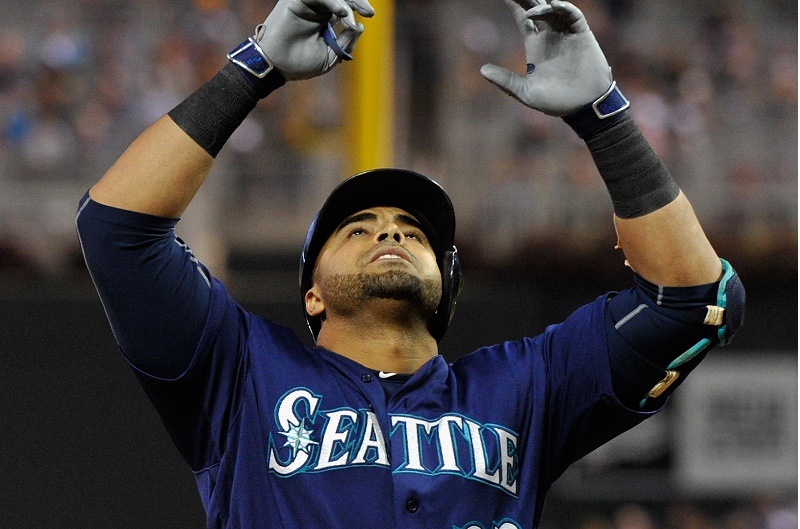 Critics said Nelson Crux could not maintain high home run totals playing 81 games a year in spacious Safeco Field. However, they forgot he'd play the other 81 on the road. What Cruz doesn't do in Seattle — and he hit 17 HR at Safeco this year — he gets while traveling. Take his monster blast at Target Field on September 24. Minnesota's Tyler Duffey made a mistake and Cruz launched it 493 feet into the upper deck. In the first two years of his bargain ($57 million) four-year deal, Cruz hit 44 HR and 43 HR for the Mariners. Both are career bests.
1. Giancarlo Stanton, August 6 at Coors Field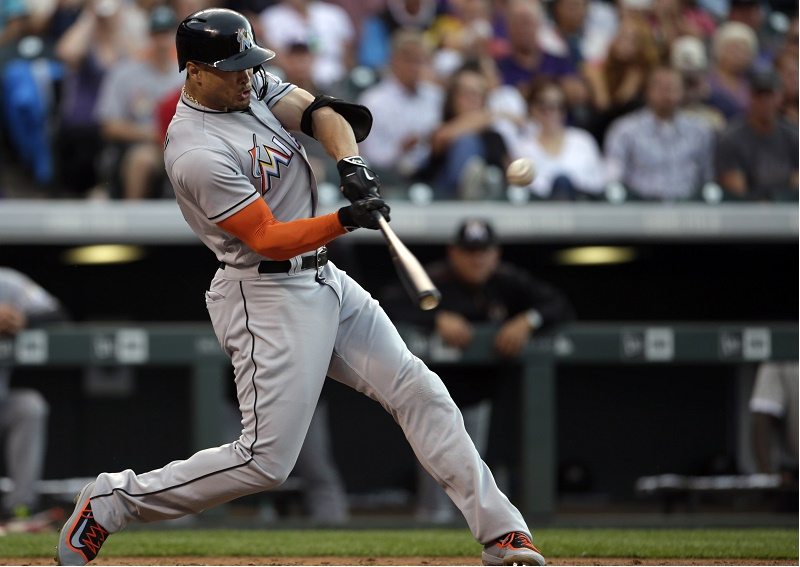 The combination of Giancarlo Stanton and Coors Field is lethal. What might be a towering shot in any other park gets a superhuman boost in Colorado, and we saw the perfect example on August 6. This offering by Chad Bettis was out over the plate and Stanton got full extension, sending it 504 feet into the left-center-field stands. Clocked at an exit velocity of 115.8 mph, it actually wasn't the hardest-hit ball of 2016. Stanton holds that honor for a ball he struck clocked at 120.1 mph on April 10.
Source: MLB Statcast with stats provided by Baseball-Reference.com 
Follow Eric on Twitter @EricSchaalNY