MLB: The 5 Most Underrated Players in the Game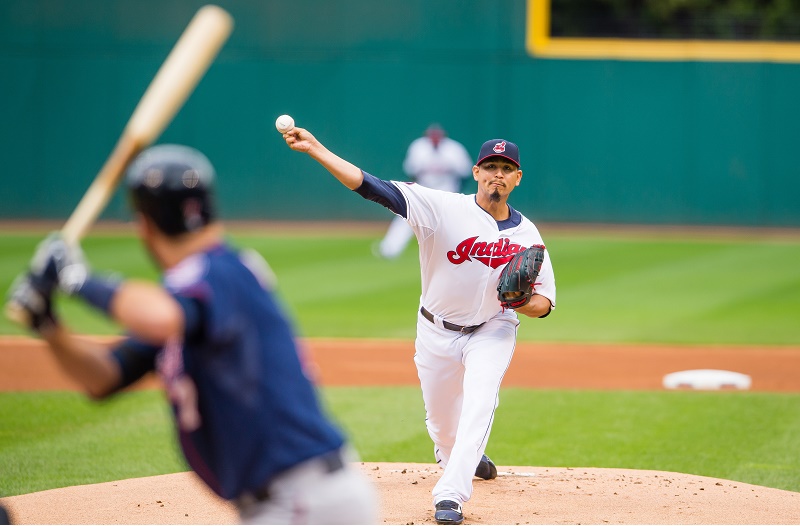 What makes a baseball player underrated? In a time of unprecedented game coverage and apps feeding fans complex stats in real-time, a lack of attention has something to do with it. Charisma (or lack thereof) plays a part, too. Yet of all the factors that keep a star player out of the national media's eye, the team he plays for matters most. Upstart sluggers and flame-throwing young pitchers tend to matter less on last-place clubs.
That makes sense on some level, but it becomes an injustice when you think about perception's impact on a Major League player's career. As Tim Raines continues to left out of the Baseball Hall of Fame by voters, people have wondered if his time spent on the Expos hasn't had a negative impact on the Rock's chances. (Recalling how rarely Montreal's games were televised, the theory is close to bulletproof.)
We're not thinking that far ahead. At the start of the 2016 MLB season, we offer the five most underrated players in the game. Ignore them only if you hate seeing stars patrol baseball diamonds near you.
1. Carlos Carrasco, Indians
Names like Matt Harvey and Johnny Cueto are well-known to casual baseball fans, but Carlos Carrasco had better years than both of them in 2015, his first full season as a starter. The 29-year-old right-hander posted a 2.98 fielding independent pitching quotient (FIP) last season and thus had a higher WAR than Harvey and Cueto. Meanwhile, his 10.58 strikeouts per nine innings (SO/9) were fifth among all MLB pitchers
If you like watching pitchers who bring heat, Carrasco is your guy: he topped 98 miles per hour on multiple occasions last year with both two-seam and four-seam fastballs, averaging over 94 with his heaters. Then why is the guy underrated? He pitches for Cleveland, a team that has been mired in mediocrity for several years. He also pitches in the shadow of Corey Kluber. If he has another year like he did last year, we hope that changes.
2. Paul Goldschmidt, Diamondbacks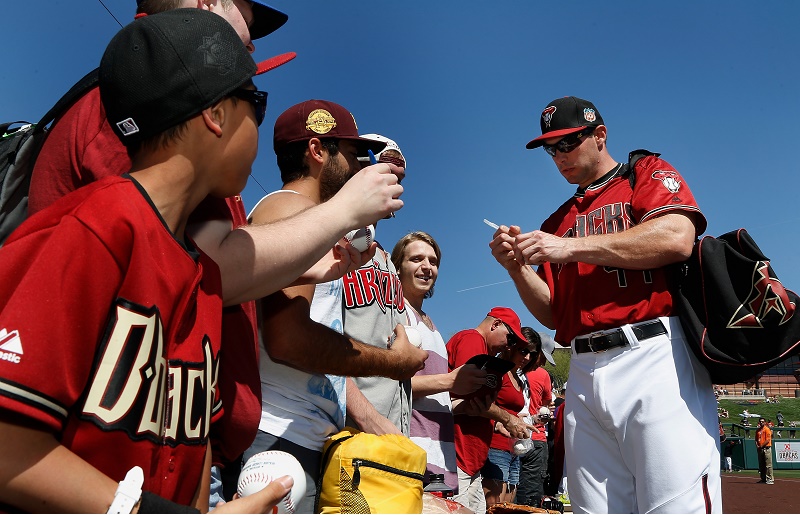 Everyone is aware of the Mike Trout versus Bryce Harper debate, and the charismatic young stars deserve all the attention they get. However, Paul Goldschmidt should be getting mentioned in that conversation along with them. The slugging Diamondbacks first baseman blankets MLB leaderboards on an annual basis, and his 2015 campaign was especially dominant: .321 BA, 1.005 OPS, 33 HR, 38 2B, 110 RBI, 21 SB.
That stolen-base stat might be the most eye-popping of the bunch, as we are not used to seeing so many thefts from 6-foot-3 home run hitters. Goldschmidt rounds out his game with sparkling defense at first and has nabbed two Gold Gloves in the past three seasons. After three straight All Star Game appearances, we have to pin his lack of hype and exposure is a product of the losing Arizona team. Maybe that changes this season.
3. Nolan Arenado, Rockies
Speaking of superstars toiling in semi-obscurity on losing NL West teams, we offer Colorado's Nolan Arenado, the league leader in HR (42, tied with Harper), RBI (130), and total bases (354) in 2015. While it's not the first time we've seen extraordinary numbers from a Rockies hitter, Arenado is an equal-opportunity menace to MLB pitchers, as his home-away splits will verify.
Arenado's defense might even be better than his offensive game. He's won three straight Gold Gloves and provides enough material for a new highlight reel every week. (His catch into the tarp against the Giants was one of the most sensational plays of 2015.) For all those attributes, he finished eighth in NL MVP voting last season. In this case, the dismal Rockies club he plays for is to blame for Arenado's low profile.
4. Jose Quintana, White Sox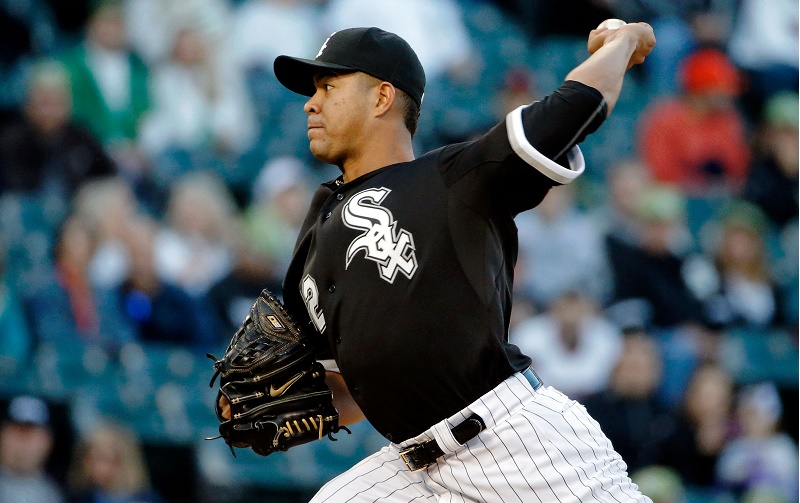 Toiling on a bad AL Central team has not done anything to raise the profile of Jose Quintana, one of the game's most consistently effective starters. The 27-year-old Colombian native has turned in three straight years of 30+ starts and has a career 3.46 ERA, yet only a 33-34 record to show for it. You can blame the Chicago offense and bullpen of recent vintage for that.
Quintana, who ranked fifth among AL pitchers last season with a 4.8 WAR, is another pitcher whose spotlight is dimmed by a teammate. In this case, White Sox ace Chris Sale is the one grabbing the headlines when there are any on the South Side. We don't begrudge the masterful Sale a single bit of notice, but ignoring Quintana should not be a byproduct. Unfortunately, it's tough to see the 2016 White Sox bringing in more eyeballs for this underrated southpaw.
5. Brandon Crawford, Giants
Brandon Crawford led all MLB shortstops with his breakout year of 4.7 WAR, 21 HR, 84 RBI, and .462 SLG in 2015. He also won a Gold Glove and Silver Slugger while making the All Star team. Even with the astounding resume, we doubt he has a shred of the name recognition of Troy Tulowitzki or even Xander Bogaerts.
It was his first huge year, so maybe folks are getting to know him. Maybe it has something to do with his low career batting average (.246) and OBP (.313). Crawford is an odd case in that he slugs like a corner infielder yet was one of the most valuable defenders in the National League last season. With the revamped Giants rotation offering San Francisco hope of an even-year run, maybe Crawford's name will enter the national conversation in 2016.
Connect with Eric on Twitter @EricSchaalNY
Statistics courtesy of MLB.com.