MLB: The Craziest Highlights of Albert Belle's Eventful Career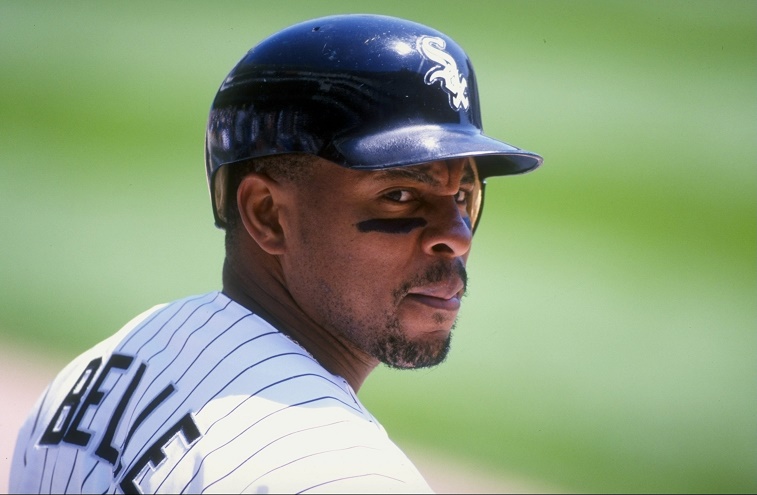 When Albert Belle retired after 12 years of playing professional baseball, he had compiled some impressive statistics: 381 home runs; a .295 batting average; a .933 on-base plus slugging percentage (OPS); a year of 50 HR and 50 doubles; five Silver Sluggers; and three RBI titles. But stats only tell part of his story.
Belle ended his career with a remarkable dossier filled with suspensions, fines, brawls, and other episodes that make him one of the most fascinating players of the era. On top of the passion and skill he left on the field every night, Belle brought an unusual amount of aggression that came out time and time again.
In March 2018, the former MLB slugger came roaring back into the news following an arrest for drunk driving and two counts of indecent exposure. With yet another page ready for his file, here's a tour through the wildest episodes from Albert Belle's career.
5. Belle unloads on a Cleveland fan.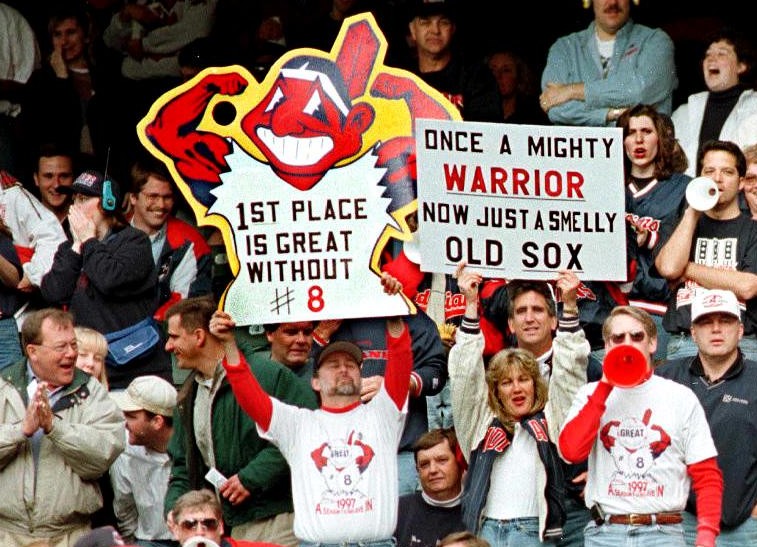 Belle's relationship with the Cleveland fanbase was complicated at best. There was rocky patches throughout his time playing for the Indians, and this incident from shows just how tense things became. By the time he arrived in town wearing a White Sox uniform (in the photo above), the hatred was out in the open.
During a May 1991 game, a heckler in the stands was yelling about "throwing a keg party" and inviting the now-sober Belle, who did not take kindly to the suggestion. Belle at one point grabbed a foul ball and pelted the fan with it, bruising his chest bone. Belle received a suspension of six games and was forced to donate a week's salary to charity for the in-uniform assault.
4. Belle flattens Fernando Viña en route to 2nd base.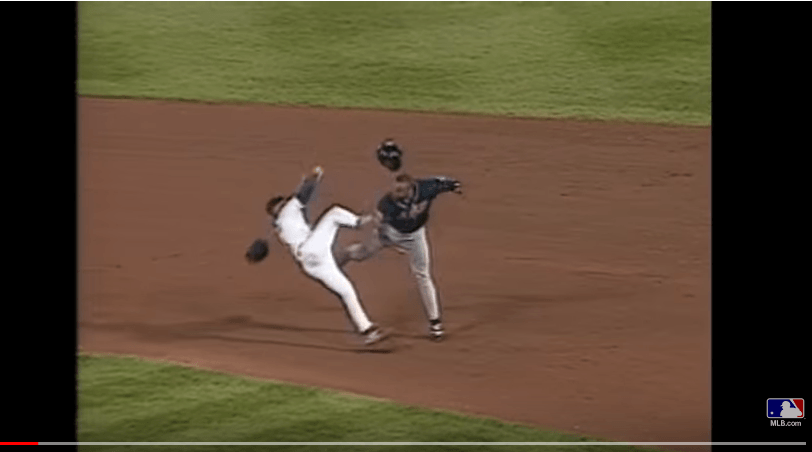 When he bowled over Fernando Viña in this incident from 1996, most people took it as another random act of aggression from Belle. In fact, it turned out Indians first base coach Dave Nelson ordered him to break up the double play with force. Nelson and Belle spoke about it at length with Spike Lee in a documentary made at the time.
With this in mind, it makes sense why Belle was so non-confrontational after Viña voices his displeasure with the hit. Yet it remains one of Belle's signature moments in his eventful career. These days, there are rarely collisions of any kind seen on the base paths, and home-plate collisions have been banned. Belle, who was not ejected for the steamrolling, later received a two-game suspension and was forced to pay a $25,000 fine.
3. The corked bat incident of '94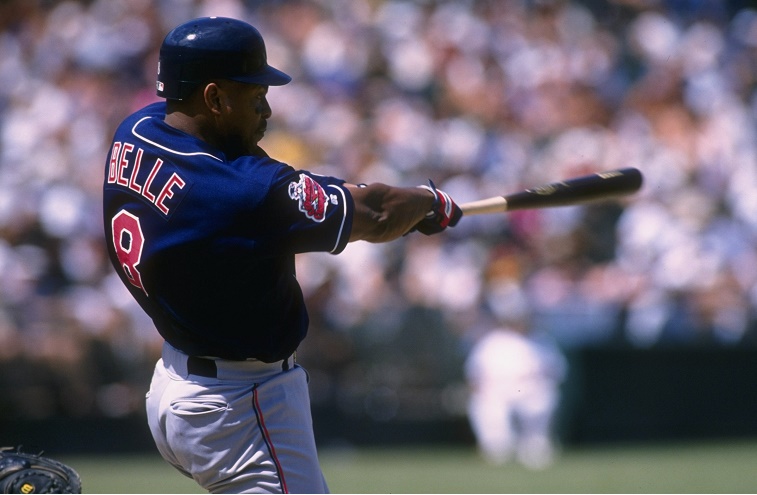 Maybe the most preposterous moment came in 1994, after Belle was accused of corking his bat by White Sox manager Gene Lamont. The umpires took Lamont's accusation seriously and confiscated a bat BElle had used during the game. They stored it inside the clubhouse with plans to send it to the league offices for testing later.
Jason Grimsley, then a teammate of Belle's on the Indians, decided he would protect the team's slugger from any possible trouble, and crawled though stadium ductwork to retrieve the bat. (Estimates vary, but some published reports say Grimsley covered 100 feet in various crawlspaces to get it.) The umpiring crew knew there was a break-in whey they discovered a Paul Sorrento bat in place of Belle's.
Eventually, the Indians surrendered another Belle bat, which was found to be corked. Belle received a seven-game suspension though he never admitted to any wrongdoing. His story was the White Sox planted it on him.
2. Hannah and the Storm, 1995
Belle was known as an intense figure around reporters in the clubhouse and a player who would not give interviews before a game. Things boiled out of control when the Indians made it to the World Series in 1995. Before Game Three, Belle lashed out at several members of the media — NBC's Hannah Storm in particular — for maneuvering around the dugout after batting practice.
At the time, Murray Chass noted in a New York Times article that Belle frequently cursed out reporters and told them in "menacing" terms how he felt about their presence around the team. The league fined Belle $50,000 the following February, which Cleveland added to his salary. Atlanta beat Cleveland in six games to take the 1995 World Series.
1. Belle goes ballistic on Halloween, 1995.
While this episode did not take place around a ballpark, it remains one of the craziest moments in Belle's prolific career. On Halloween in 1995, just a few days after he chewed out Hannah Storm in the dugout and the Braves downed the Indians in the World Series, Belle had a run-in with local teens at his house.
According to various reports, there was no candy for trick-or-treaters, who did not take kindly to the snubbing and bombarded Belle's home with eggs. Belle told the Associated Press what happened next.
"So I come outside and chase them. As soon as I caught up with him, I slammed on the breaks and was jumping out of the car and was going to run after him. It was raining and it was kind of mucky back there. The truck kind of skidded , or whatever, and it slid and bumped him. He fell down and as soon as he fell down, he jumped back up and started running."
Euclid police who fielded Belle's complaint said the conversation got dark right from the start. "You better get somebody over here," Belle told the cops, "because if I find one of them, I'll kill them."
Source: Ultimate Albert Belle