MLB: The 5 Worst Free Agent Signings of 2015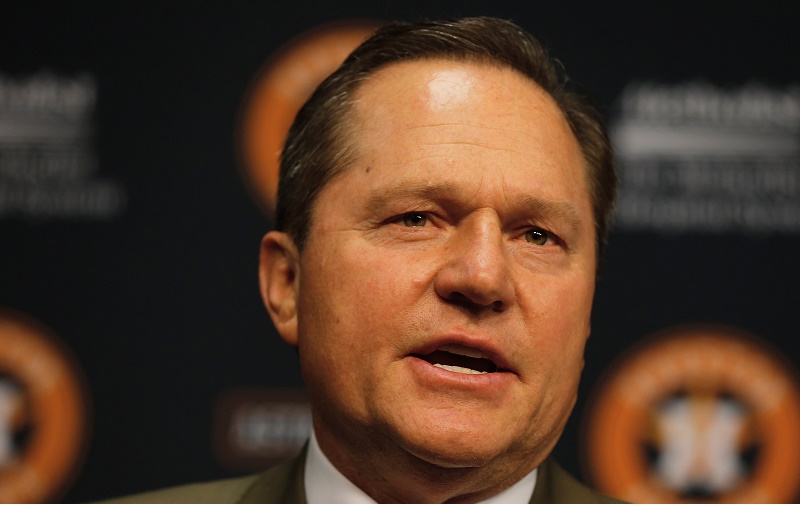 The stakes are high this offseason as numerous MLB free agents hunt for contracts topping $30 million in annual salary. Though a glance at the highest-paid players last year shows that every contract like this is risky, we are guaranteed to have another crop of overpaid players by Opening Day 2016. In a nutshell, paying for past performance is what the free agent market is all about.
David Price and Zack Greinke may never have a run like they experienced the past three seasons but they will be paid that way for the next five years. Once they hit the back end of their contracts, organizations will feel the burn. In some cases, a big contract looks bad within the first months of the player's first season. Just turn back the calendar to the 2014-15 and see how quickly it can happen. Here were the five worst free agent signings from 2015.
5. Chase Headley, Yankees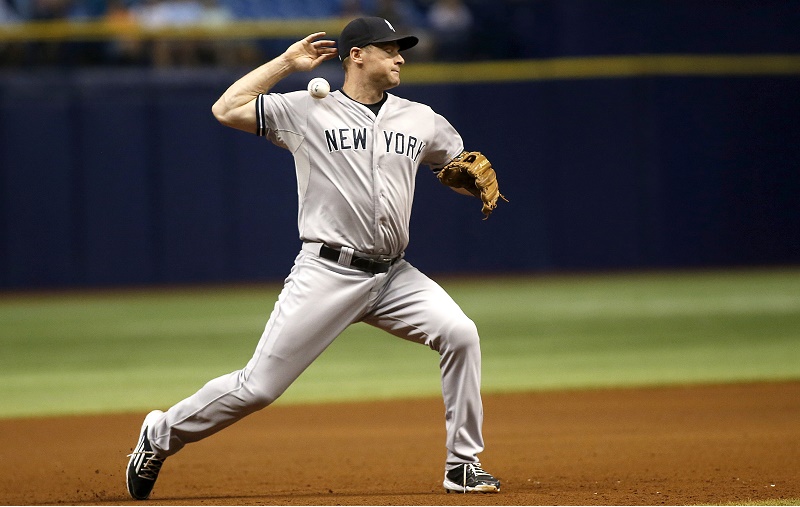 It's easy to keep a low profile on a Yankees team stocked with tabloid targets and underperforming ex-stars. Still, Chase Headley can't hide from his mediocre performance in 2015. After a decent showing late in 2014, New York signed him to a four-year deal worth $52 million. In return, Headley hit .259 with a .693 OPS, career worsts for the 31-year-old third baseman. He finished 17th in WAR among 21 players at the 3B position. As the Yankees struggle to upgrade their roster, contracts like Headley's are hamstringing the front office.
4. James Shields, Padres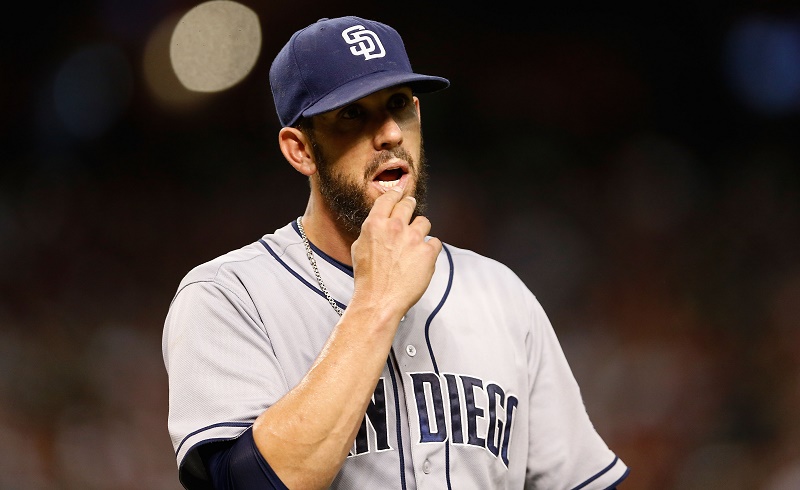 Looking to make the San Diego Padres instantly relevant in 2015, GM A.J. Preller went big on offense by acquiring Justin Upton, Matt Kemp, and Wil Myers. Then he signed James Shields to a four-year deal worth $75 million. At a glance, Shields's 13-7 record and 3.91 ERA don't seem horrendous. But check out his league-worst 33 HR allowed or 4.45 FIP. Pitching in spacious Petco Park half his starts, those numbers are painful to behold. In fact, among 77 qualifying starting pitchers last season, Shields ranked 68th, just behind C.C. Sabathia. It was that bad.
3. Hanley Ramirez, Red Sox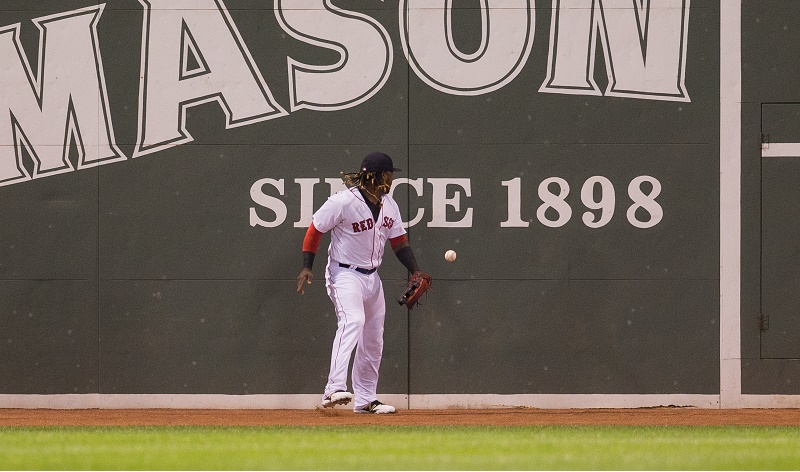 The Hanley Ramirez experiment yielded disastrous results on both sides of the game. Boston brought him in to play a new position (left field) and anchor the lineup for $88 million over four years. For that investment, Han-Ram turned in a .249 average and .717 OPS with 19 HR, 12 doubles, and 53 RBI. On defense, it was worse, with several Red Sox writers describing it as the poorest fielding they'd ever seen in Fenway's short left field. Advanced stats weren't any kinder to Ramirez. Among 28 left fielders with at least 400 plate appearances, Hanley ranked dead last (28th) with a -1.8 WAR in 2015.
2. Victor Martinez, Tigers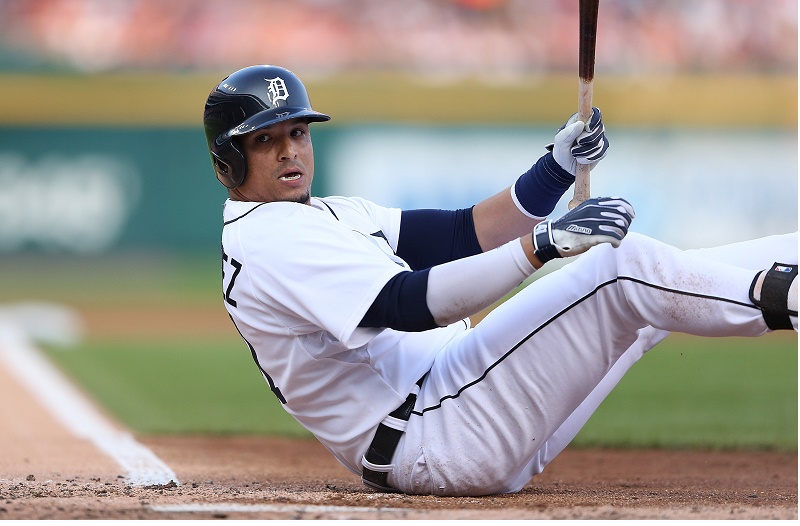 At $28 million each for Justin Verlander and Miguel Cabrera, the Detroit Tigers will have two of the three highest-paid players in 2016. A little further down the list will be new acquisition Jordan Zimmermann as well as Victor Martinez, who signed last offseason for four years at $68 million. If $17 million per year for a 36-year-old sounds high, that's because it is. Martinez battled injury for part of 2015, but when he was in the lineup he didn't do much for Detroit. He ended with a .245 average, .667 OPS, and 11 HR in 120 games. Among 15 designated hitters with at least 350 plate appearances, V-Mart ranked last (15th) with a -2.0 WAR.
1. Pablo Sandoval, Red Sox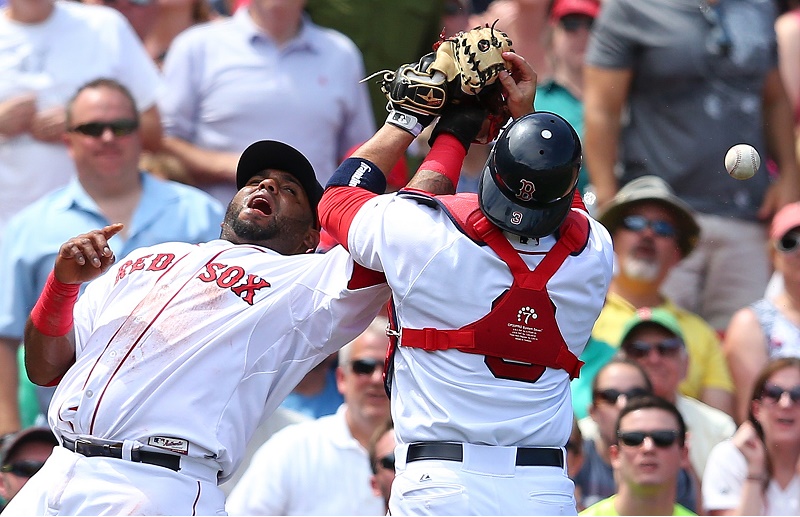 Whatever way you look at it, 2015 was a dreadful year for the Big Panda, and it came in the first year of a five-year pact worth $95 million. Pablo Sandoval posted career worsts in batting average (.245), home runs (10), walks (25), RBI (47), slugging percentage (.366), and OBP (.292). He also made 15 errors in 123 games. These dismal numbers added up to a -2.0 WAR according to FanGraphs, meaning a minor-league replacement player would have left the Red Sox two games better off in 2015.
The sad performance by the Panda involved off-the-field distractions as well. In June, management was forced to bench him after he was caught "liking" a pretty woman's photos on Instagram in the middle of a loss at Atlanta. All things considered, Sandoval's deal was the worst of any team for a free agent joining a club in 2015. On the bright side, it can't get any worse.
Statistics courtesy of FanGraphs and Baseball Reference. Contract information courtesy of MLB Trade Rumors.
Follow Eric on Twitter @EricSchaalNY