MLB: The 5 Worst Leadoff Hitters This Year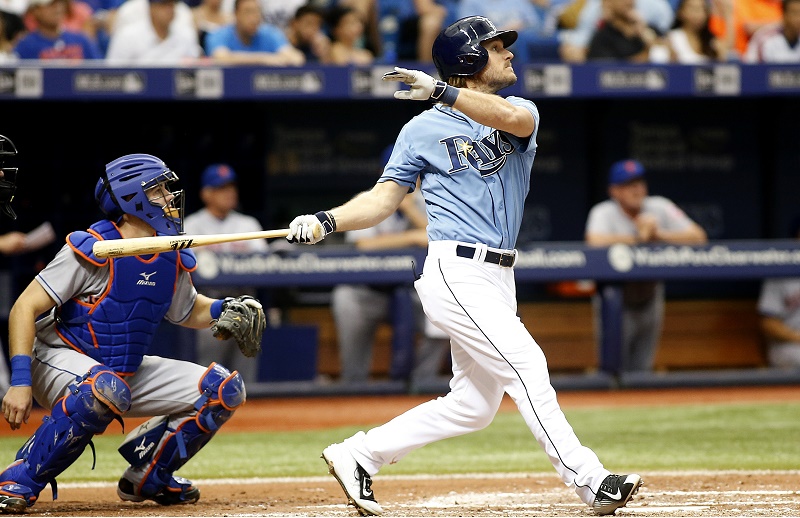 Leadoff hitters aren't what they used to be. The days of fleet-footed slap hitters looking to butcher-boy the ball and streak to first seem to have gone out with the decline of Ichiro. In their place, we find batters with some type of knack for getting on base who often have more power than speed.
In 2015, the tradition of leadoff hitters continues to shift with O's third-baseman Manny Machado (23 HR, 12 SB) and Mets right-fielder Curtis Granderson (23 HR, 8 SB) at the top of the order. But Joe Maddon may have changed the concept of leadoff hitter forever when he had Rays catcher John Jaso in the top spot in 2010.
With all the factors surrounding the shift, the dropoff in on-base percentage (OBP)and style of hitting may be the biggest factors of all. Few people are surprised that the No. 1 hitter in the lineup cannot lay down a drag bunt (or sacrifice) when the team needs it. As a result, you have the awkward situation where hitters getting the most at-bats can neither get on base nor advance runners.
In fact, the leadoff situation has gotten so bad on MLB teams that you can question the club's manager and organization alike. Why would you want such anemic production getting the lion's share of plate appearances over the course of a season? On several teams contending for playoff spots in 2015, there are leadoff batters below the league-average .317 OBP.
Here are the five worst leadoff hitters of the 2015 season. Only players appearing in a minimum of 70 games with at least 275 at-bats in the first spot of the lineup were considered.
5. Brian Dozier, Twins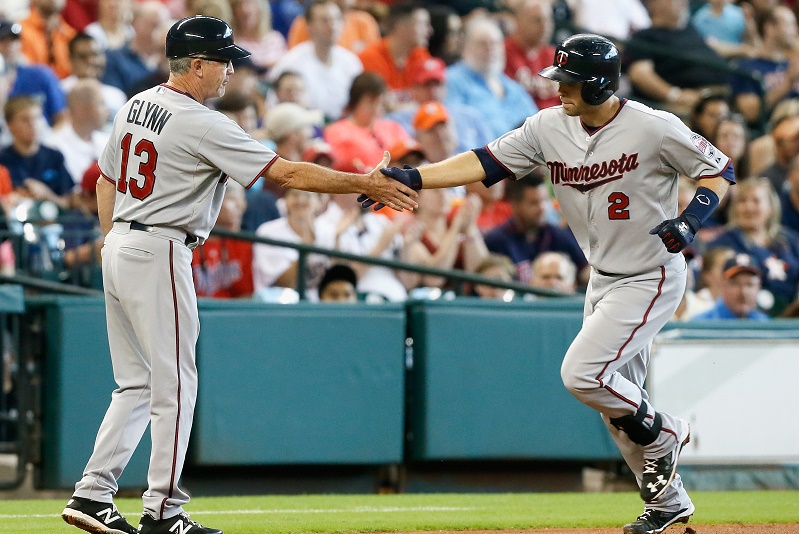 Here's the case of a slugging hitter miscast in the leadoff role. The "Bull Dozier" has jacked 27 HR and scored 95 runs in 2015, but you have to wonder why he would lead off with his .256 BA and .325 OBP at the top of the order. For a power hitter averaging almost one strikeout per game, he is a natural fit for the fifth spot in the lineup.
Dozier is one of the interesting cases of very good player whose role is puzzling considering how teams score. How many RBI would he have produced with his high home run and doubles totals batting lower in the order? He has 52 RBI batting first, fewer than one per extra-base hit (53) in 2015. To its credit, Twins management began hitting him second late in the season, but he seems suited for an even lower spot.
4. Jose Reyes, Blue Jays and Rockies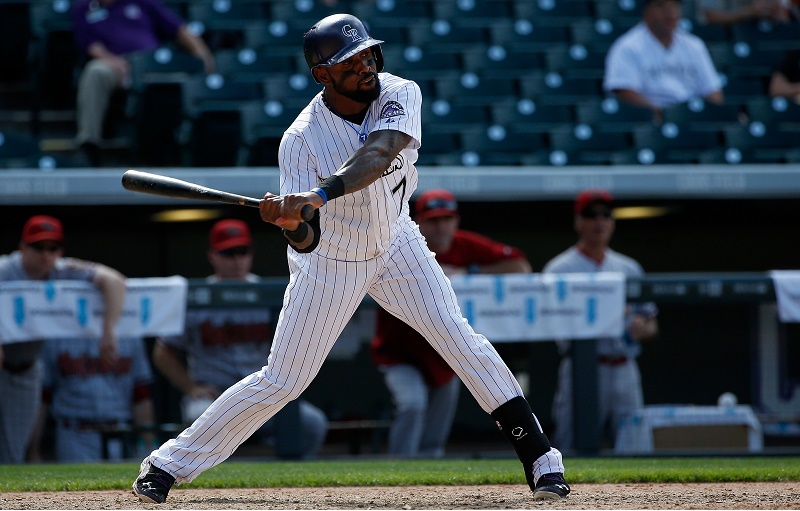 Jose Reyes has dipped below league-average production out of the leadoff role in 2015. Through 75 games, Reyes did post a strong batting average (.291) but his on-base percentage (.327) has remained on the ugly side due to a personal five-year low in walk rate (5.3%). Out of the leadoff spot, things have been even worse as Reyes has hit .277 with a .313 OBP and 0.7 WAR overall. With his salary of $22 million, he is surely one of the most overpaid players of the 2015 season.
3. Gregory Polanco, Pirates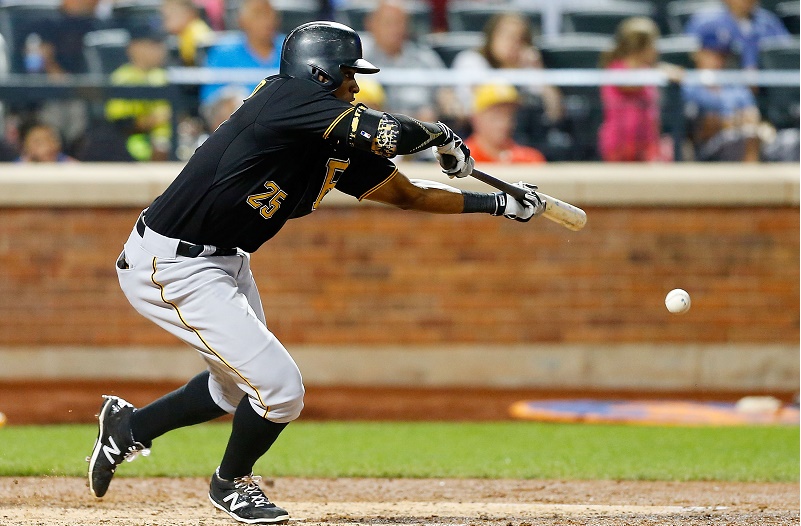 At 24 years old, Gregory Polanco is still learning his trade and has shown a marked improvement in his ability to get on base since the All Star Break. However, his overall performance in 2015 ranks him among the game's least productive leadoff men with a .266 BA and .336 OBP. He has also been caught stealing 10 time to go along with 24 SB, which is a percentage that managers can't stand. Nonetheless, expect Polanco to enter into the discussion of the position's best in coming years if he continues to up his game.
2. Jacoby Ellsbury, Yankees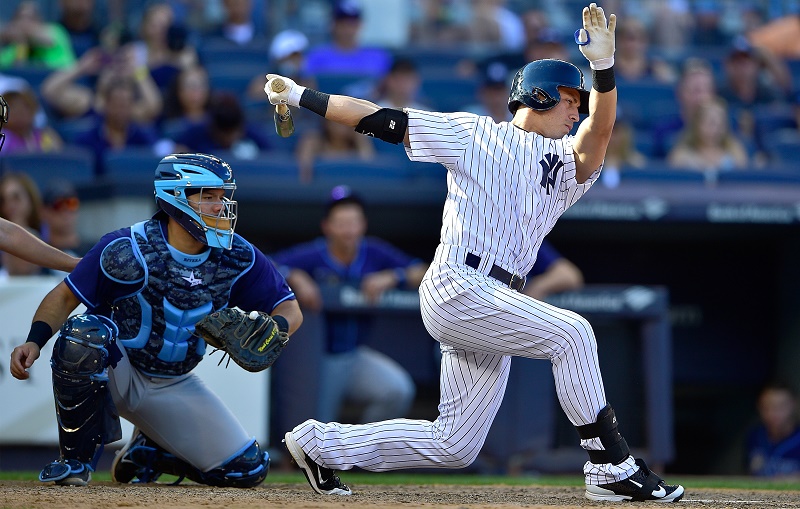 In terms of return on money spent, there is no worse leadoff hitter than Jacoby Ellsbury for the 2015 season. The Yankees' center fielder, sometimes carelessly referred to as the team's all-around best player, is having a dreadful season following a prolonged September slump.
Ellsbury's .253 batting average is the worst of any leadoff man who has been allowed to start over 80 games; his .315 is second-worst at the top of MLB lineups; and his 16.6% strikeout percentage is a career worst. For a player of his talent, his total of doubles (10) and steals (18) are shockingly low, even in another injury-shortened season (94 games).
Most puzzling is Ellsbury's inability (or unwillingness) to sacrifice himself and move runners along, as he does not appear to have the bunt in his offensive arsenal. In a crucial September series versus Toronto, he hit what the Yankees should hope is rock-bottom, going 1-for-19 with 12 runners left on base as New York lost three of four. (He parlayed that into what became an 0-for-21 slump with the following night's performance.)
At a salary near $22 million per year, it's difficult to find much value in Ellsbury's offensive game. He probably belongs in the nine-hole with Brett Gardner hitting first.
1. Alcides Escobar, Royals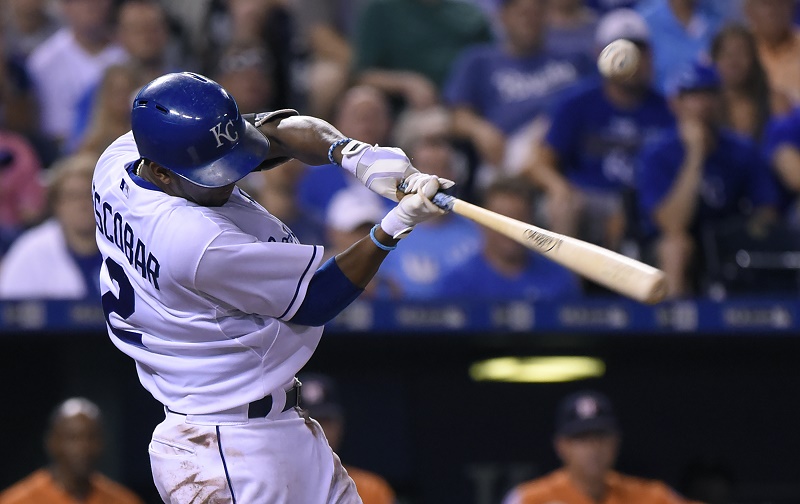 Google "Alcides Escobar leadoff" and you will find a day's worth of reading material devoted to why the Royals shortstop should not bat in this position. Looking at the stats, those writers seem to have an airtight case.
Through 125 games leading off, Escobar hit .260 with a .292 OBP, 3 HR, and 14 SB, or about as dreadful as can be. When questioned about his batting order, Manager Ned Yost told the Kansas City Star the team was "pretty successful" with Escobar at the top of the lineup.
It's more like the Royals have succeeded in spite of having him as the leadoff hitter. A late-season injury to Escobar eventually allowed Yost to move Alex Gordon (.395 OBP) into the leadoff spot. It was the ideal solution for saving face and getting more production for a slumping offense. Now the game's worst is no longer leading off in Kansas City.
Connect with Eric on Twitter @EricSchaalNY
Statistics, current as of September 15, are courtesy of Baseball Reference.