MLB: The 5 Worst Teams of April
Just as getting off to a good start can be vital to a Major League Baseball team's playoff aspirations, a struggle out of the gates can be detrimental for their postseason hopes as well. When looking at the standings at the end of April, we find an interesting mix of teams positioned at the bottom of their respective divisions.
Among the worst squads when entering play on May 1, we have two National League teams that were, quite honestly, expected to be there. Then we have a pair of American League teams that had mixed expectations coming into 2016, possibly on the fringe of mediocrity and October contention.
Lastly, one of the worst of the worst from the first four or five weeks has shocked us all, as they were a popular pick to not only win their division, but perhaps take home their first World Series championship in their history. Without further ado, let's review the five worst teams of April.
5. New York Yankees (8-14, .364 in April)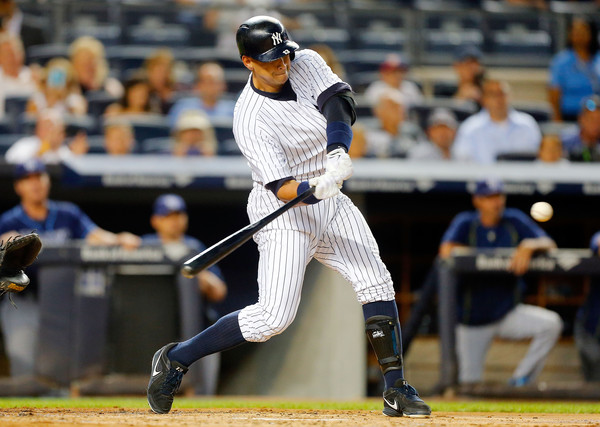 There are a lot of reasons why the New York Yankees have stunk up the joint thus far this season. Perhaps the prime argument for their putrid play has been their failure to live up to their nickname of the "Bronx Bombers."
Entering play on Thursday, the Yanks ranked dead last in baseball with only 29 doubles. While their other offensive numbers do not rank quite as poorly, they are still also near the bottom in runs scored (89), hits (196), total bases (300), and runs batted in (83).
4. Milwaukee Brewers (8-15, .348 in April)
Along with the worst-ranked team on this list, the Milwaukee Brewers were one that we classified earlier as "expected to be there." Really, what is there to be optimistic about with this "crew"?
They are in a stacked division — probably the best in baseball — and have one of the least-inspiring rosters in the league. It comes as no surprise that Milwaukee ranks last in the game in team earned run average at a horrid 5.58.
3. Minnesota Twins (7-17, .292 in April)
Like the bottom team on this countdown, the Minnesota Twins started off this spring in the worst way possible, losing their first nine contests. Unlike that other squad though, the Twins have managed to bounce back somewhat, as they then went 7-8 to close the month.
Still, they ended April tied with the Cincinnati Reds for the worst road record in the bigs at 1-10 and in their case, you can fault primarily the bullpen. Minnesota currently holds the ninth-worst team ERA at 4.51 and has blown a league-high seven saves in just nine opportunities.
2. Houston Astros (7-17, .292 in April)
Here is the shocker. After a surprisingly stellar 2015 season that saw them advance to an American League Division Series, the Houston Astros were a trendy pick to represent the AL in the 2016 Fall Classic.
So far, they have been terrible, as they finished April tied with the Twins for the second-worst record in all of baseball. While their lineup is surrounded by offensive studs, the 'Stros entered Friday leading the league in strikeouts with 279, a perfect symbol of their failure to meet expectations so far.
1. Atlanta Braves (5-18, .217 in April)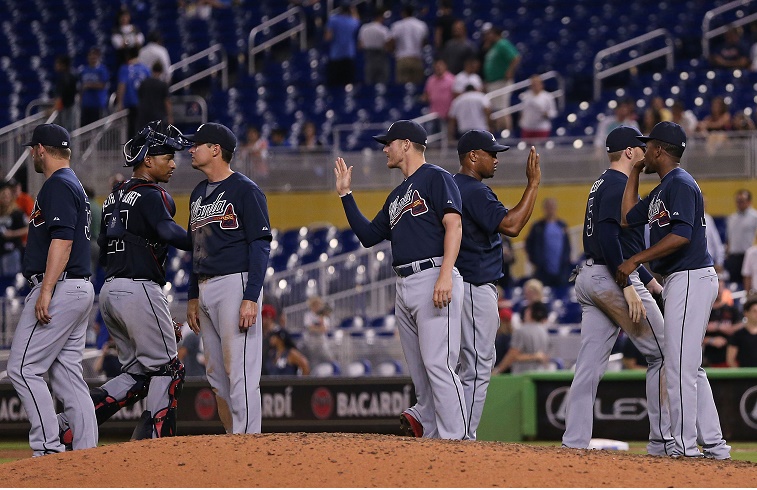 Bringing up the rear in the sport are the putrid Atlanta Braves. It is true, Atlanta had little to no fan expectations for competing this year, but they have somehow played even worse than we thought they would. Nothing really has gone right for the NL powerhouse of the '90s, but if you want to pinpoint the top reason for failure, it would have to be the bats.
The entire team has produced a total of six home runs on the season. That's right, six. For comparison, Colorado Rockies slugger Nolan Arenado has double that amount with 12, and 25 different players currently have more than six. It can't get much worse for Atlanta, can it?
Follow Victor on Twitter @vbarbosa1127