MLB: The Best Outfielders in the Game Today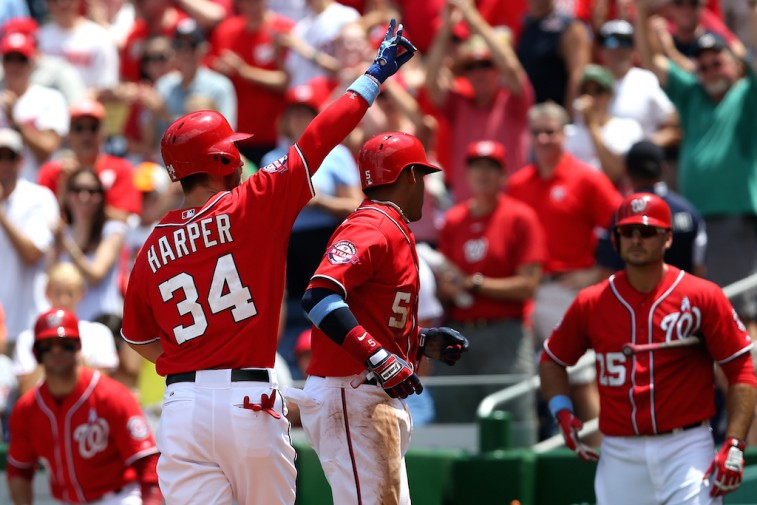 Things change quickly around Major League Baseball. New players come up from the minors, older players retire, and as quickly as someone experiences a breakout season, another player quickly declines. The MLB landscape, especially when ranking players by their position, is ever-changing. We took a look at the best outfielders currently playing in the major leagues.
25. Khris Davis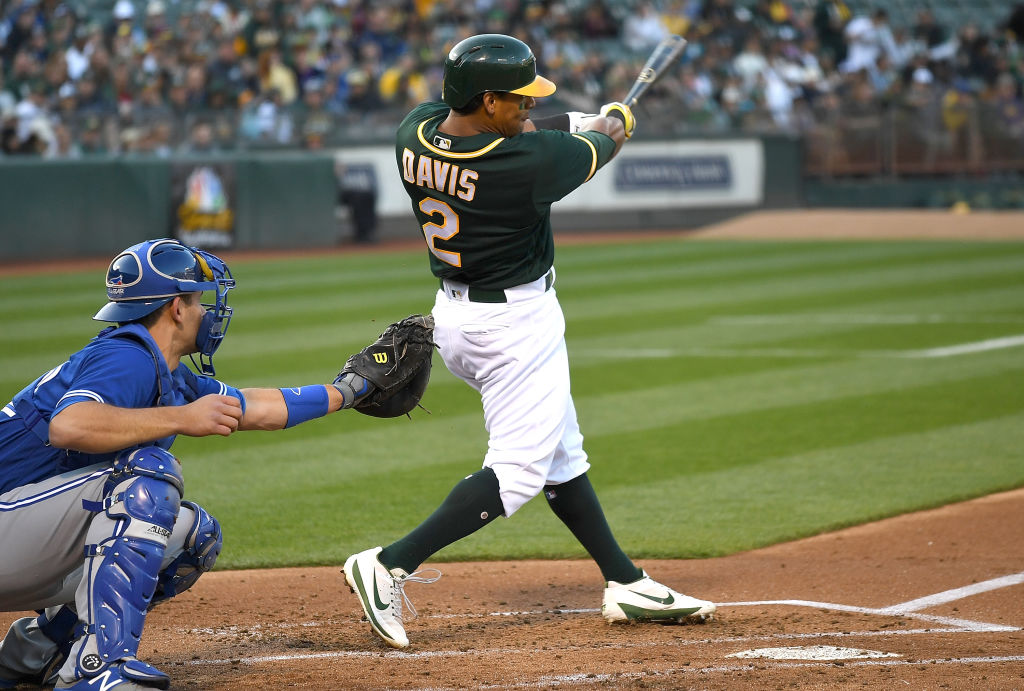 Oakland A's left fielder Khris Davis may not be one of the most well-known outfielders in the game. However, he makes this list for being one of the biggest power-hitting outfielders in the game.
Acquired from the Milwaukee Brewers in February 2016 (in exchange for catching prospect Jacob Nottingham), Davis clubbed 42 homers for the A's last season. He's off to a tremendous start with 17 through the first week of June. He's not an outstanding defender or a guy who hits for a high batting average, but Davis can hit homers with the best of them.
24. Adam Duvall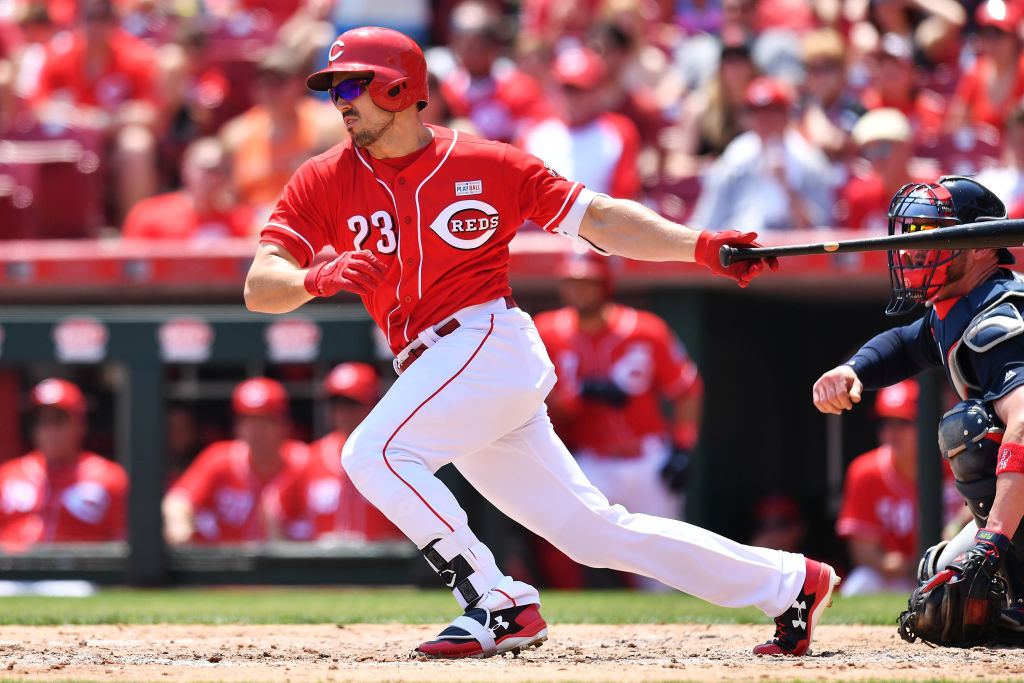 Another player who likes to hit the long-ball is Cincinnati Reds corner outfielder Adam Duvall. Acquired from the San Francisco Giants in 2015 (in exchange for starting pitcher Mike Leake), Duvall has powered his way into a regular role with the Reds — and even a 2016 All-Star appearance. The 28-year-old hit 33 home runs with 103 RBI in his first full season in the big leagues, posting 3.2 WAR for the Reds. Like Davis, he's off to a great start in 2017 with 14 home runs and 45 RBI.
23. Starling Marte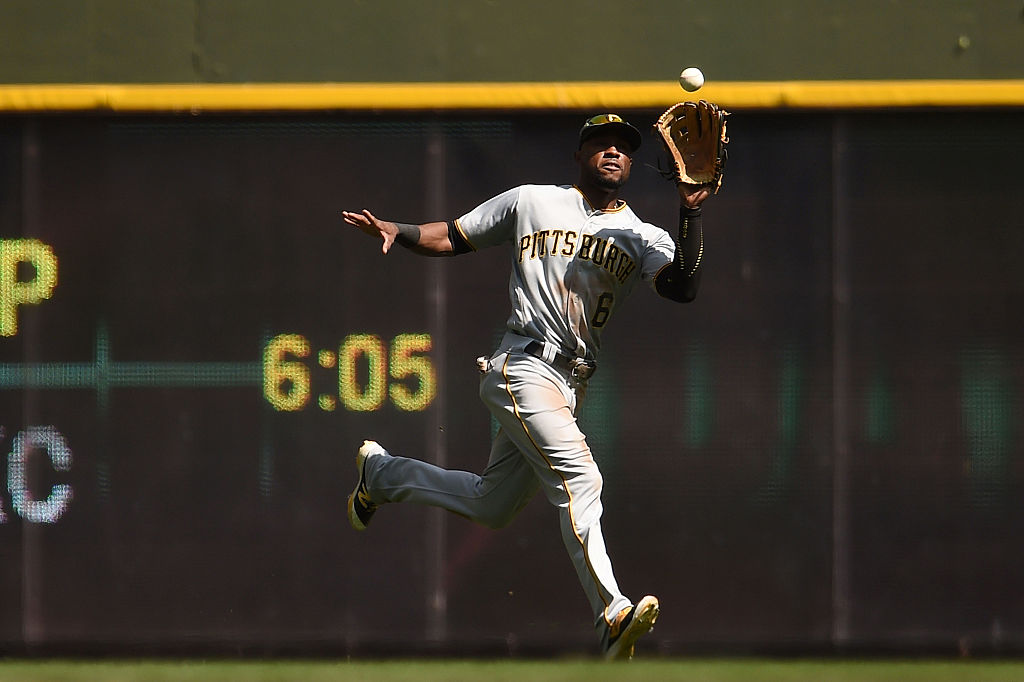 Pittsburgh Pirates center fielder Starling Marte would likely rank higher on this list. However, he's only played 13 games in the 2017 season because of a PED suspension. But there's no doubt that Marte has been strong on the field the last few years (despite steroid use). He has posted 4.9 WAR or higher in four consecutive seasons, playing excellent outfield defense while stealing at least 30 bases every single year. For his career, Marte has a .288/.344/.446 slash line and is still only 28 years old.
22. Jason Heyward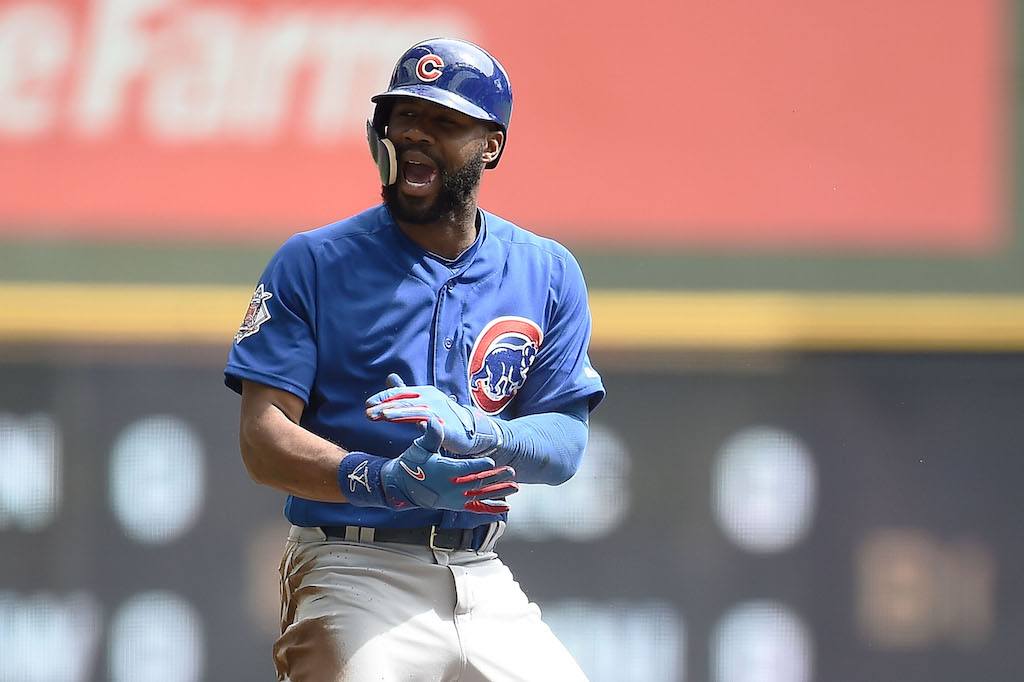 The rough 2016 that Chicago Cubs right fielder Jason Heyward experienced skews our opinion on him. But this 27-year-old is still one of the best outfielders in the game. After posting just a .631 OPS with seven home runs last year, Heyward is off to a better start to the 2017 season with a .737 OPS and five home runs in 44 games played. He's one of the best defensive outfielders in the game, which helps him put up great WAR numbers. The right fielder has 33.9 WAR accumulated since arriving in the big leagues back in 2010.
21. Ender Inciarte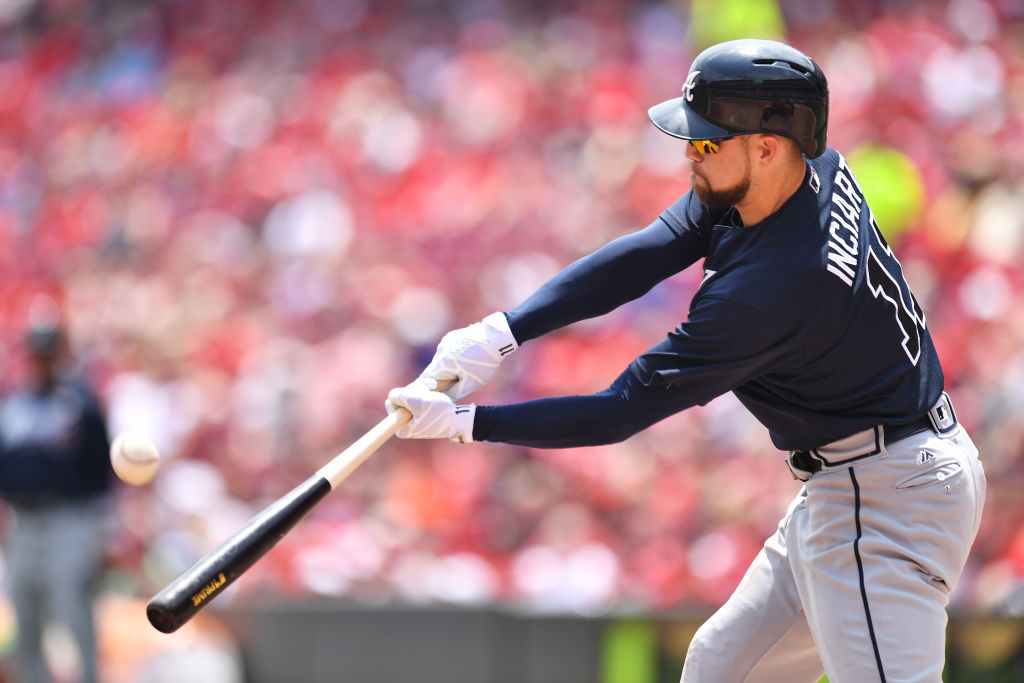 After becoming known as a defense-first player early in his career, Atlanta Braves center fielder Ender Inciarte has raised his game on offense. He has tied his career-high with six home runs early this season while slashing .303/.355/.427 — all represent career-highs. He's still an outstanding defender, and has put up some major WAR numbers for a guy who doesn't hit for power. Through the first part of his fourth MLB season, Inciarte totals 14.1 WAR.
20. Robbie Grossman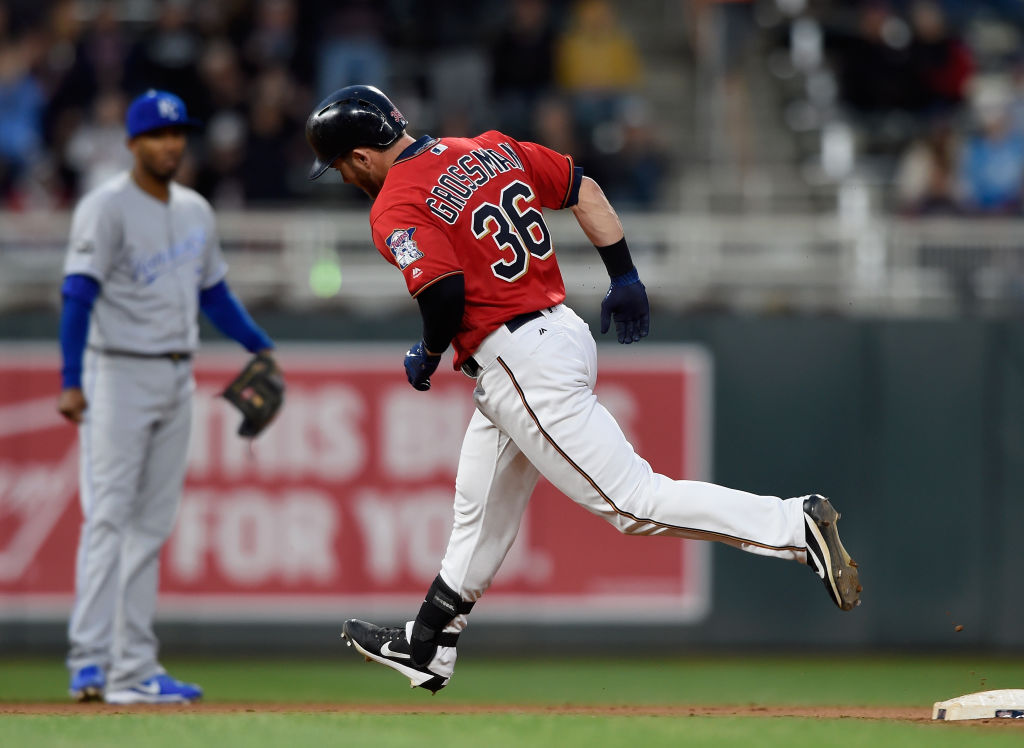 The Minnesota Twins got an absolute steal when the Cleveland Indians released outfielder Robbie Grossman last May. He went from being completely unwanted to making the All-Star team in July. Since joining the Twins in 2016, the 27-year-old has been great in his 561 plate appearances. Grossman has a .394 OBP in that period, including 17 home runs and a 1.6 WAR. He's not the best fielder, but as far as getting on base, he's one of the best in the game.
19. Michael Brantley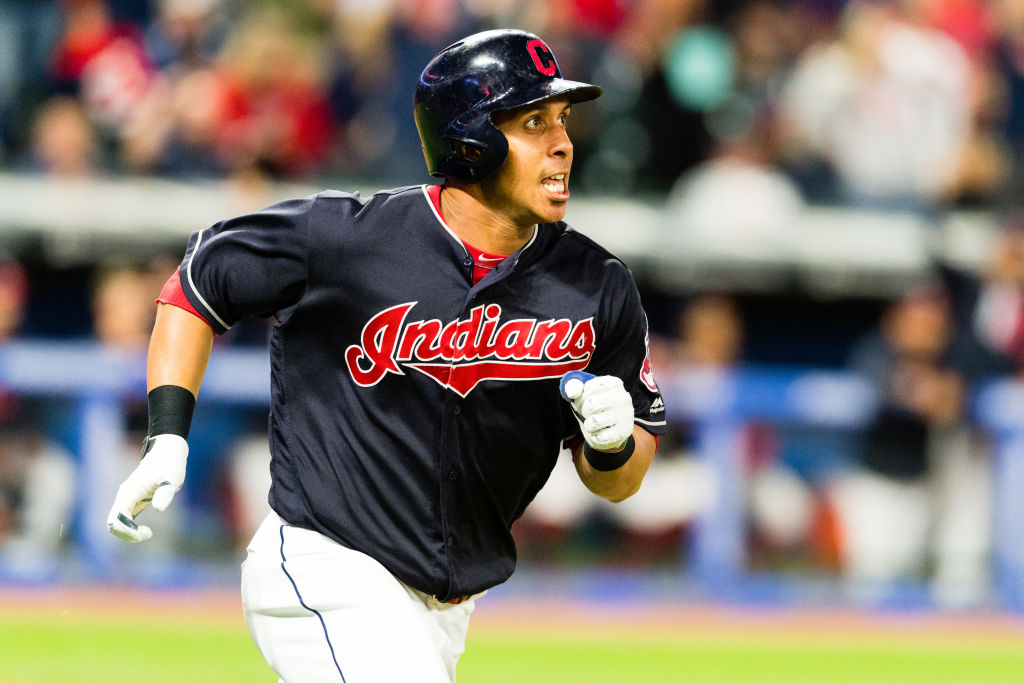 Amazingly, Michael Brantley is in his ninth season with the Cleveland Indians. He broke out in the 2014 season, hitting .327/.385/.506 with 20 home runs. Injuries stole basically his entire 2016 season, but the 30-year-old is back on the field and hitting again this year. Brantley has a .303/.368/.438 slash line in 48 games for Cleveland this year, and overall since 2011 has been worth 19 WAR. That's certainly good enough for inclusion on the list.
18. Matt Kemp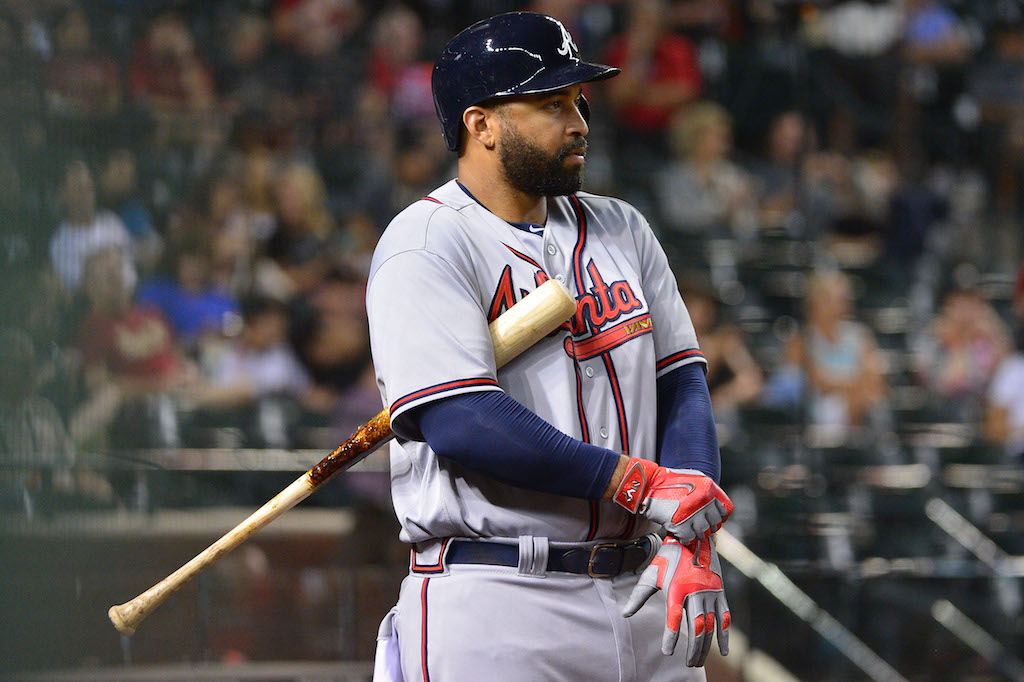 Although he's experienced some down years, few outfielders are better as a whole than Atlanta Braves left fielder Matt Kemp. Since the start of the 2011 season, Kemp has finished second in the MVP voting once, made two All-Star teams, and posted a .850 OPS for the Los Angeles Dodgers, San Diego Padres, and now with the Braves. This season, he has a .910 OPS through his first 47 games and has hit 10 home runs. The 32-year-old is no longer the MVP candidate he once was, but he's still very good.
17. Kevin Kiermaier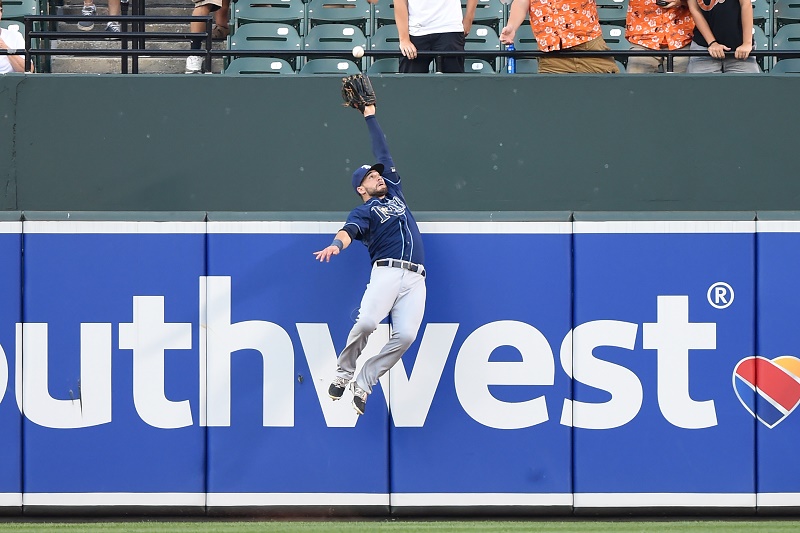 Tampa Bay Rays center fielder Kevin Kiermaier isn't known for his offense. However, he's been steadily improving at the plate as his career progresses. So far this season, he has a .746 OPS with seven home runs — on pace to beat his career-high of 12. But Kiermaier is all about the defense and the eye-popping catches he makes in the outfield, which pushed him to a 7.3 WAR in 2015 despite a 99 OPS+. The 27-year-old has won two Gold Gloves. If he can stay healthy he'll win a bunch more in his career.
16. Scott Schebler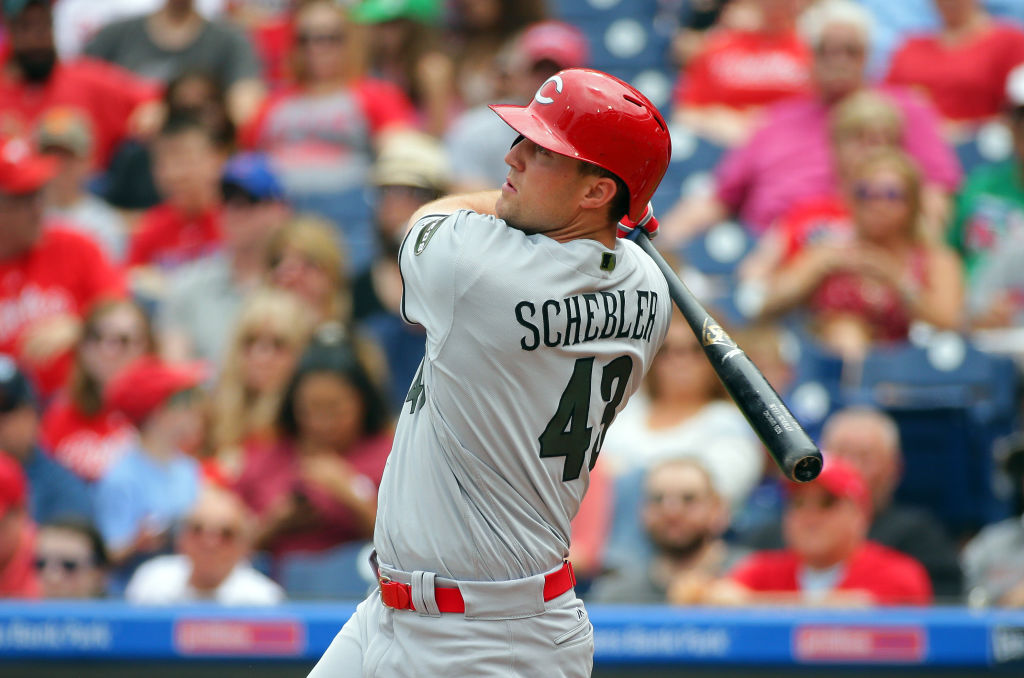 Cincinnati Reds right fielder Scott Schebler isn't a household name yet, but he's getting there. Acquired from the Los Angeles Dodgers in a three-team deal that sent Todd Frazier to the Chicago White Sox in 2016, Schebler is showing what he can do in his first full season in the big leagues this year. Through 54 games, he has 17 home runs (best in the National League and a .889 OPS). The 26-year-old is a big part of what makes the Reds a surprisingly decent team in the early portion of the season.
15. Jackie Bradley Jr.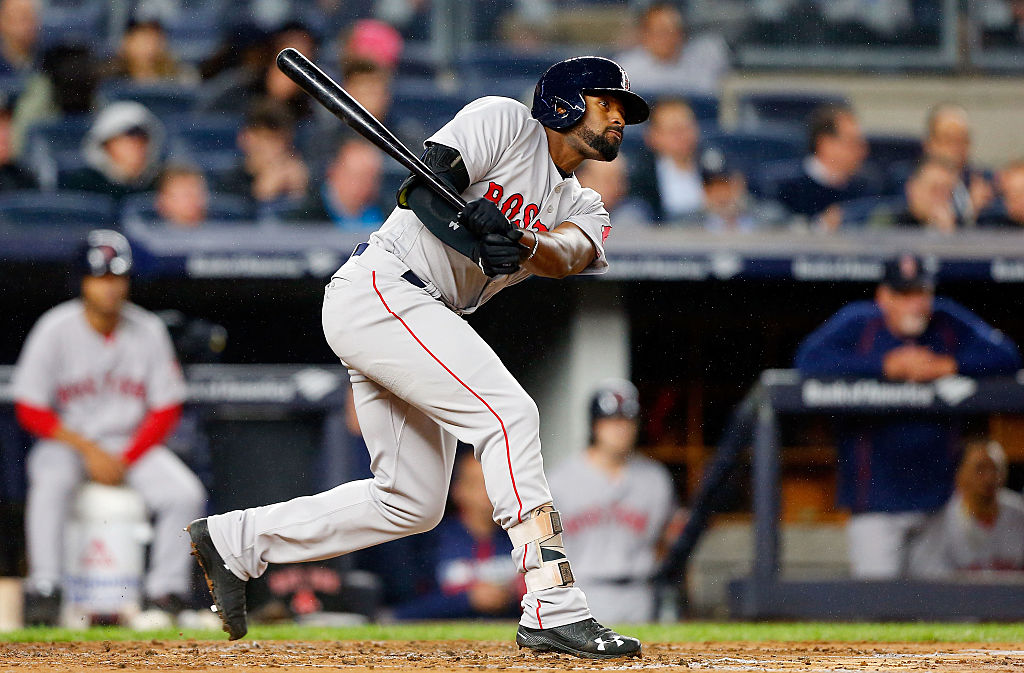 It took Boston Red Sox center fielder Jackie Bradley Jr. a few years to break out. However, he became one of the best outfielders in the game in 2016. Bradley hit .267/.349/.486 with 26 home runs and 5.3 WAR, making his first All-Star team at the age of 26. He's had a slow start to the 2017 season, but overall he has a slash line of .257/.342/.480 since the start of the 2015 season. Bradley is one of the brightest spots in a promising Red Sox lineup.
14. Christian Yelich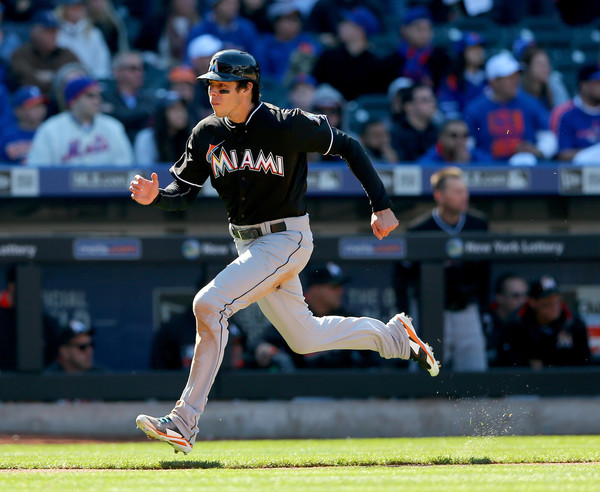 Back in 2013, the Miami Marlins called up left fielder Christian Yelich at the age of 21. But it took a little time for his power to develop. Suddenly, at 24 years old, Yelich broke out with 21 home runs, a slash line of .298/.376/.483, and 5.3 WAR. He's an excellent defensive player in left, and in fact he won a Gold Glove in 2014. Yelich is off to a slow start in 2017, but he's a career .289 hitter who gets on base, plays defense, and has some power. The cherry on top: He's still just 25 years old.
13. Dexter Fowler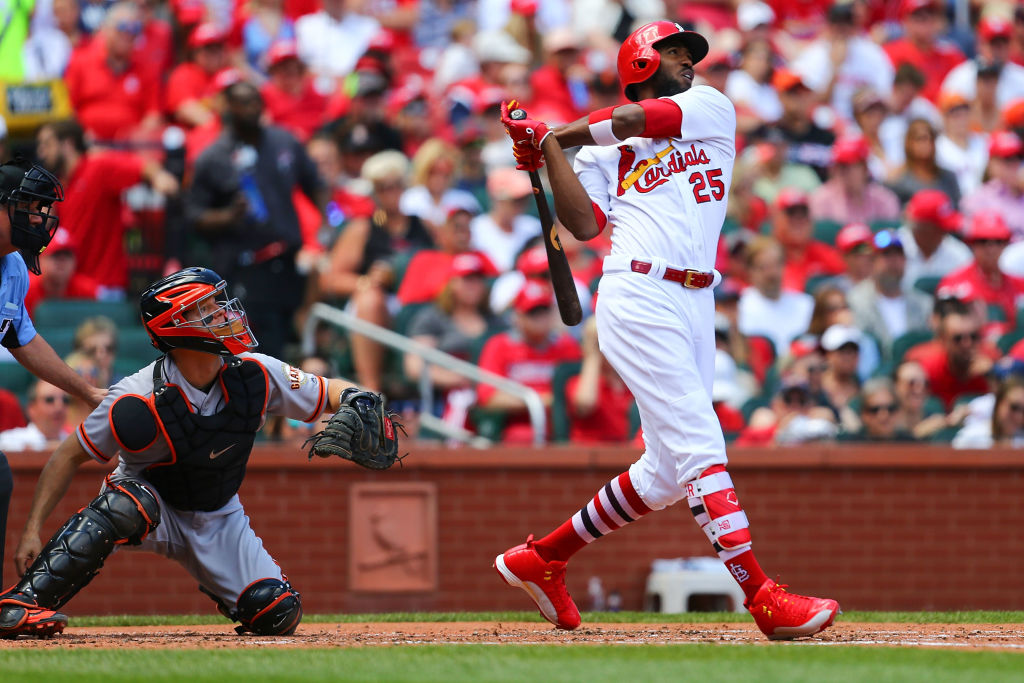 St. Louis Cardinals center fielder Dexter Fowler has become one of the best lead-off men in the gam. Although he's not stellar on defense — despite rating out well for the first time in 2016 with the Cubs — Fowler typically gets on base at a reasonable rate while hitting for a little power. The 31-year-old is struggling in the first year of his five-year, $82.5 million deal with the Cardinals, hitting .226/.320/.432. But when you look at his 2015 season with the Cubs, he turned it around in a big way in the second half of the season. Fowler has a career OBP of .364.
12. Brett Gardner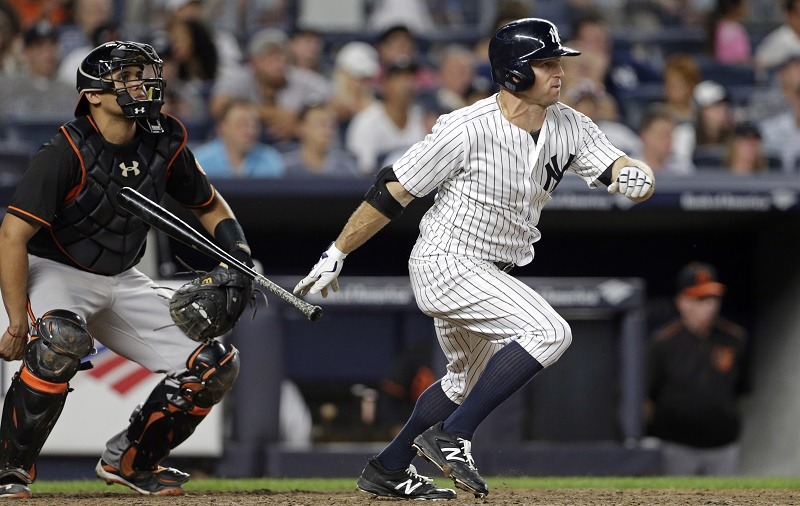 New York Yankees left fielder Brett Gardner might not be the kind of player you consider nearly the best at anything, but he legitimately deserves to be on this list. He's very good at just about every thing, even raising his power game quite a bit in 2017 as a 33-year-old. Gardner gets on base, as evidenced by his career OBP of .347; he has speed, runs the bases well, and plays excellent defense. Over the last four seasons, Gardner has averaged 3.8 WAR per season. That's top-shelf stuff.
11. Charlie Blackmon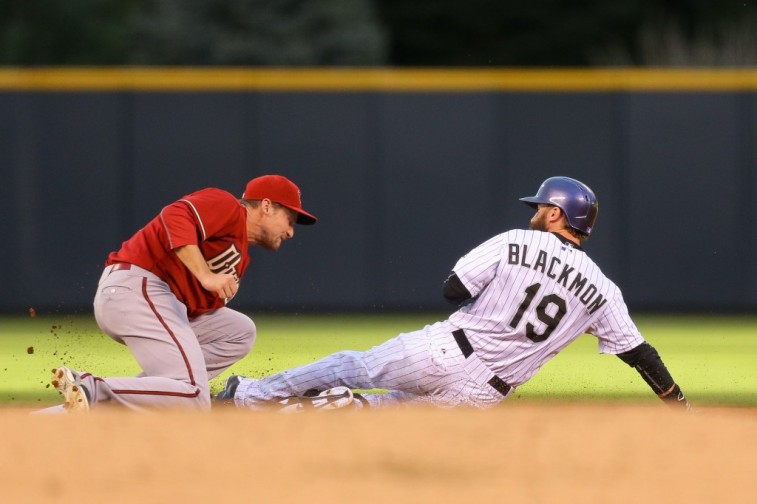 Colorado Rockies outfielder Charlie Blackmon put up some serious stats over the last few seasons, especially since the start of the 2016 season. The 30-year-old has been in the big leagues for seven years, with a .831 OPS for his career — and .948 over the last year-plus. To be honest, he would rank higher on this list if he didn't play his home games at Coors Field. We attribute a portion of the power numbers to playing so many games in the thin air, as evidenced by Blackmon's .263/.305/.422 career slash line on the road.
10. Marcell Ozuna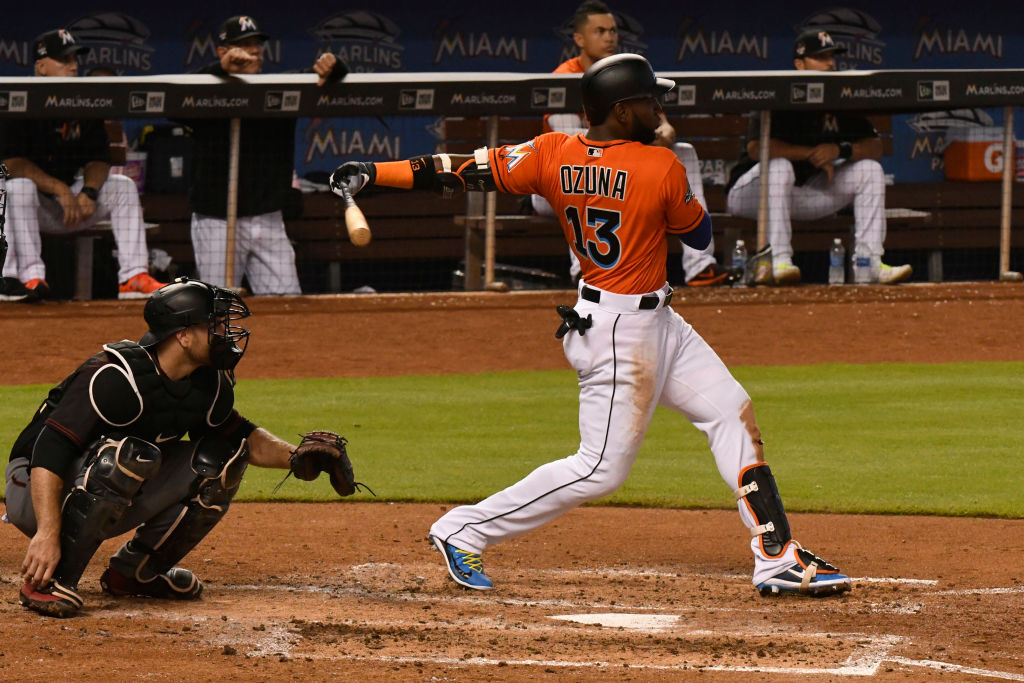 Miami Marlins center fielder Marcell Ozuna really broke out with the bat in 2016, and the 26-year-old has only continued that in 2017. Since the start of last season, Ozuna has hit .282/.340/.486 with 38 home runs and 117 RBI in 856 plate appearances. He's an athletic outfielder, playing solid defense in center and helping create an extremely formidable outfield unit for the Marlins. Ozuna is still quite young, which also plays in his favor; many think he hasn't even hit his ceiling as a hitter.
9. Corey Dickerson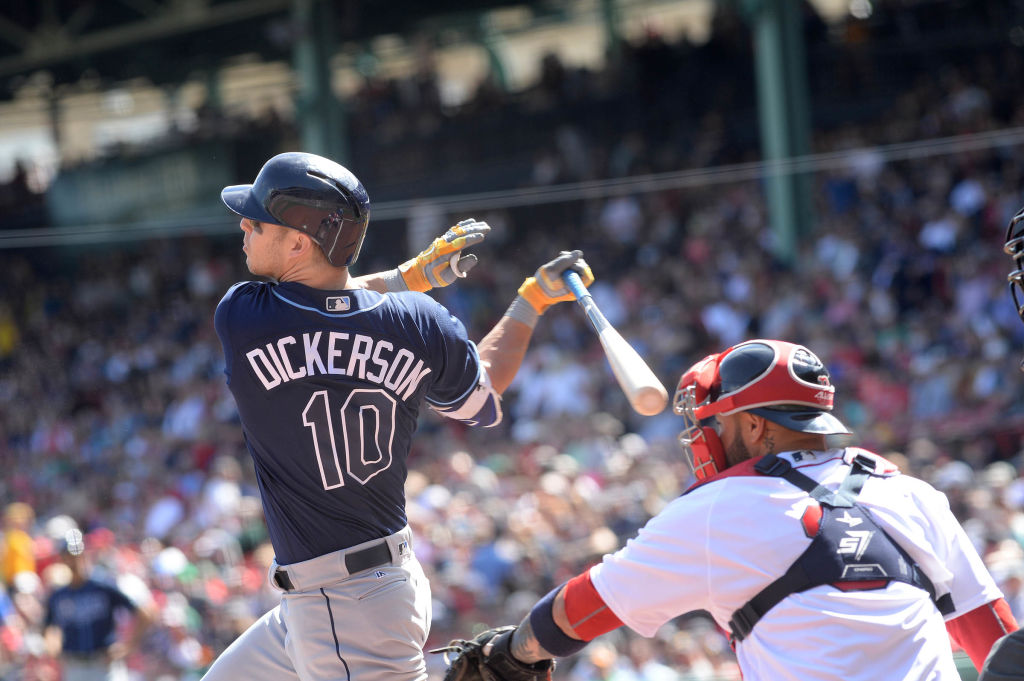 Just like Charlie Blackmon, there are similar doubts about Corey Dickerson in relation to his good numbers resulting from playing at Coors Field. When the Rockies traded him to the Tampa Bay Rays, Dickerson's numbers took a bit of a dip in 2016. But he's one of the best hitters in the game this year, slashing .336/.376/.600 while leading the AL in hits and doubles. At 28 years old, Dickerson still has plenty of time ahead of him to prove that he was not just a product of the hitter-friendly environment in Colorado.
8. Giancarlo Stanton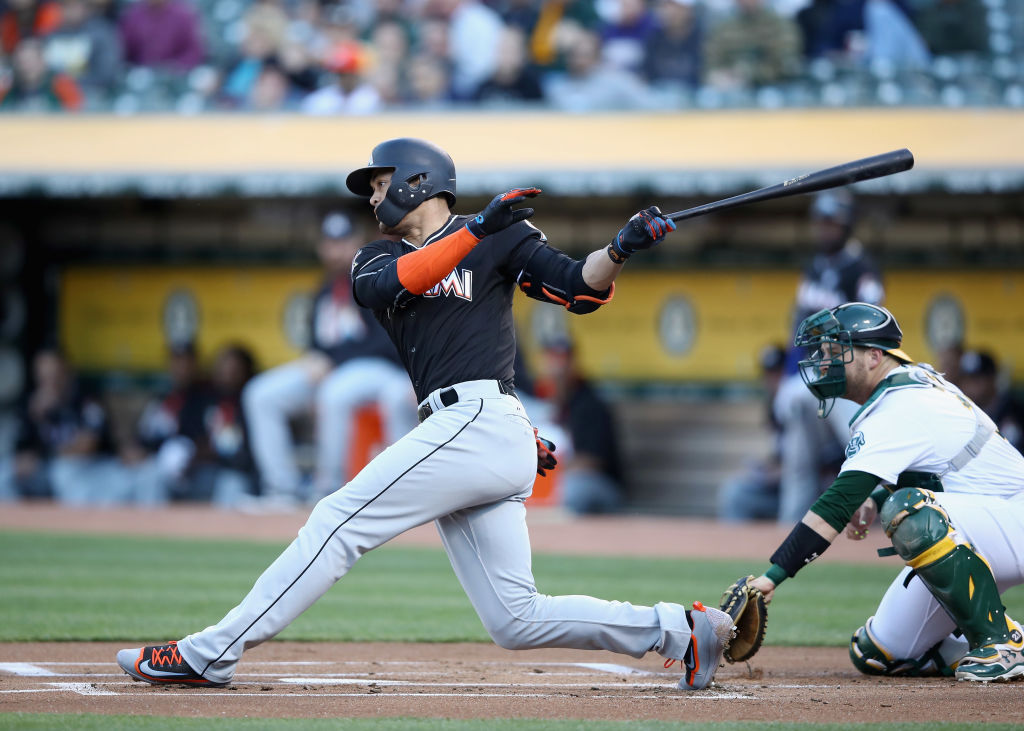 The third outfielder on the list from the Miami Marlins: right fielder Giancarlo Stanton. This is another case of a player who could rank higher on the list based on numbers alone. Stanton has a .897 OPS in and 142 OPS+ in his eight-year career with 225 home runs; he's still only 27 years old. The problem for him has been staying healthy. In his previous seven seasons, Stanton has managed to play 125 or more games in a season just twice. If he stays healthy and continues at this pace, he could end up in the Hall of Fame.
7. George Springer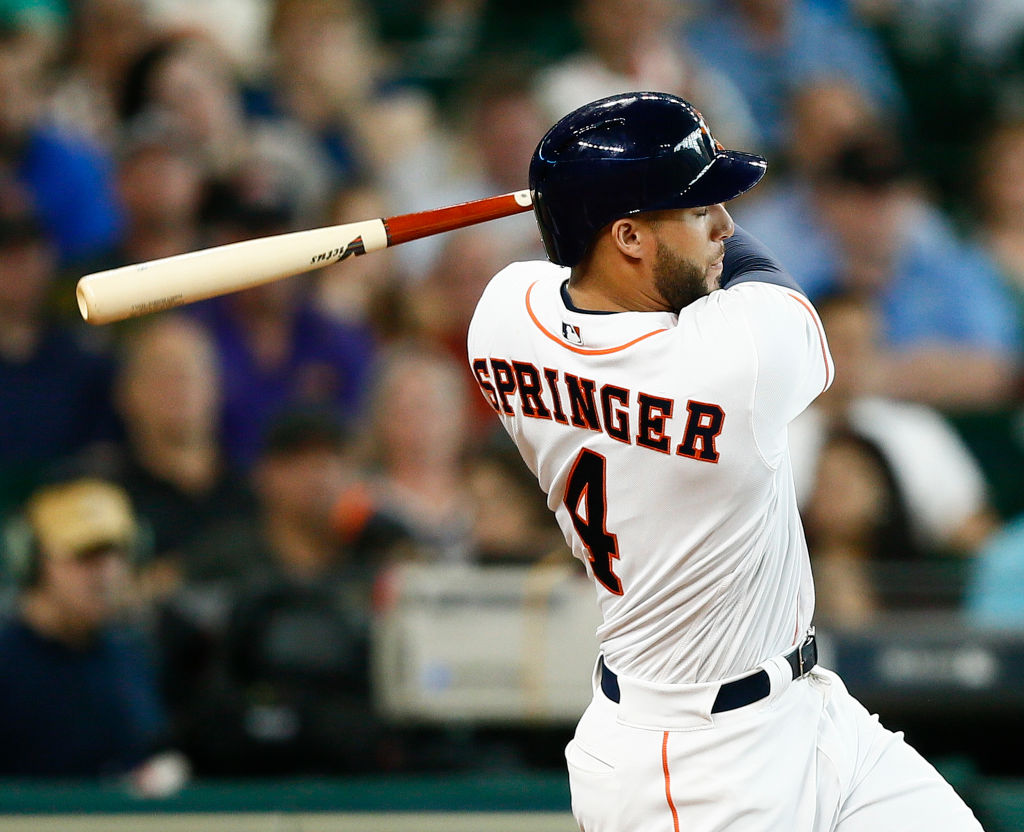 Houston Astros center fielder George Springer continues to get better every year. Although the 27-year-old probably won't win the award it's almost certain that he'll receive some MVP votes this season. The Astros are off to a great start with the best record in baseball, and Springer's 147 OPS+ has been a big part of that. Last season he set a career-high with 29 home runs and 82 RBI, and it appears he'll top those numbers in 2017.
6. Michael Conforto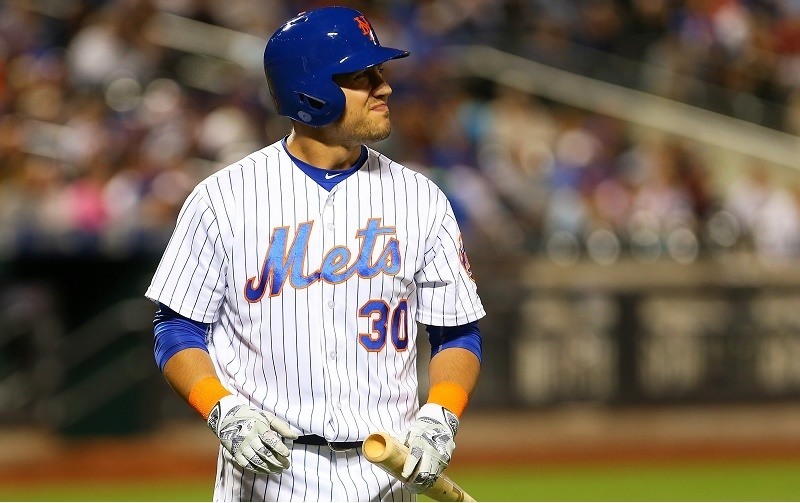 After struggling in a big way in his first full season in the major leagues in 2016, New York Mets outfielder Michael Conforto looks to have hit his potential in 2017. Through 53 games, he has a slash line of .303/.414/.618 with 14 home runs and 2.5 WAR. With so many injuries on their roster, it's a serious question to ask if New York would have the worst record in baseball without him. So expect the 24-year-old to rank near the top of the best outfielders list for some time.
5. Yoenis Cespedes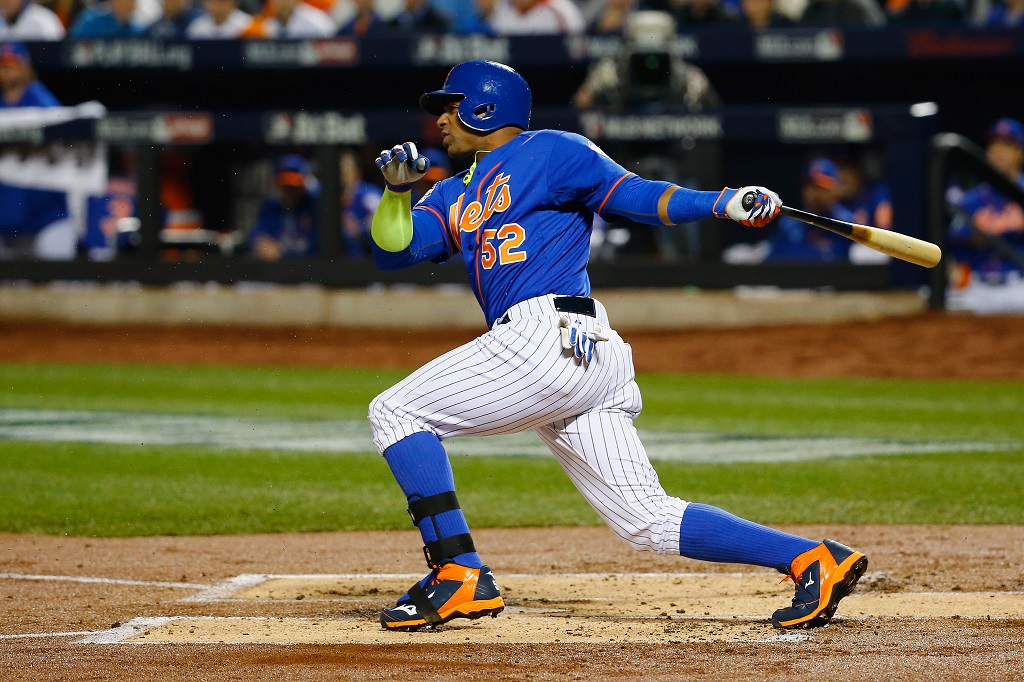 Another New York Mets outfielder on the list is Yoenis Cespedes, despite his injury problems in 2017. He has been limited to just 18 games with the Mets, but the track record speaks for itself. Since joining the team in the middle of the 2015 season, following a trade from the Detroit Tigers, Cespedes has a .910 OPS and 54 home runs in 867 plate appearances. In that first season with the Mets, he helped lead the team to the World Series. Cespedes is 31 years old, but still one of the best in the game when healthy.
4. Mookie Betts
Another great player that's off to a rough start with the bat is Boston Red Sox right fielder Mookie Betts. He was outstanding in 2016, nearly coming away with the American League MVP after a campaign that featured a .897 OPS, 31 home runs, 113 RBI, Gold Glove defense, and 9.5 WAR. In fact, despite his slow start this year (.791 OPS), Betts' great defense still has him at 2.2 WAR through 55 games. Considering that he's still just 24, this is another name to expect to see near the top of this list for years to come.
3. Aaron Judge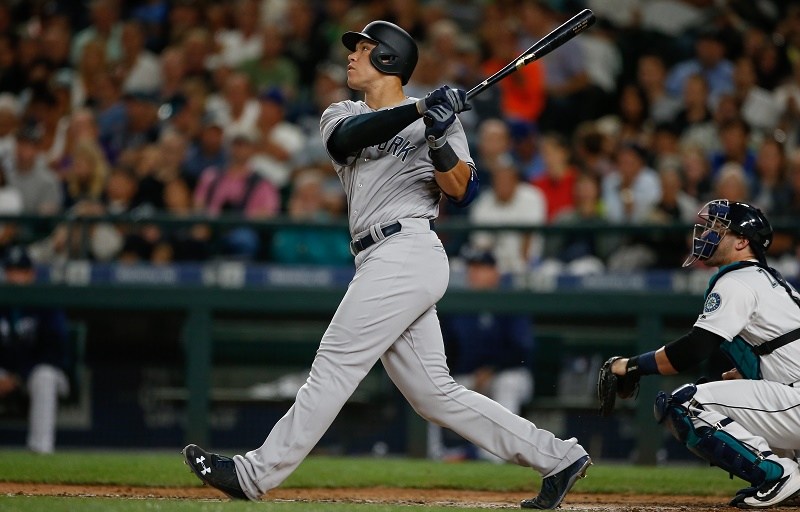 One of the most popular players of the 2017 season is the New York Yankees' Aaron Judge. A beast of a man, he stands at 6-foot-7 and 282 pounds — mostly muscle. He leads the majors with 18 home runs through 54 games played, and in general he looks good. Judge's slash line on the season is .321/.428/.668 with 3.3 WAR accumulated. It's important to note that the 25-year-old is in just his first full season in the big leagues. There are no signs of him slowing down any time soon.
2. Bryce Harper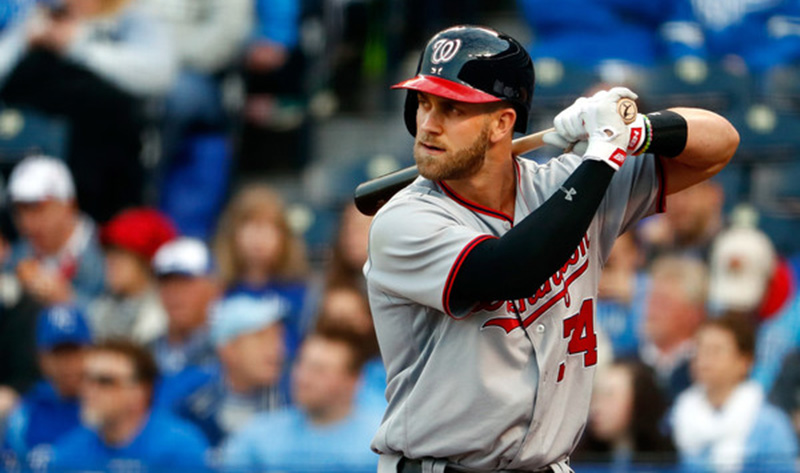 You might think that Bryce Harper is 26 or 27 because he made his big-league debut with the Washington Nationals back in 2012, but he's actually still just 24. Harper has a NL MVP award and might be in for his second this season, all before turning 25. Since the start of 2015, Harper's OPS is .977, with a slash line of .292/.419/.558. Harper wants to win his first World Series ring this year. And he can head to free agency after the 2018 season to cash in on what will certainly be the biggest contract in major-league history.
1. Mike Trout
Speaking of MVP winners, Los Angeles Angels center fielder Mike Trout is no stranger to winning them. Trout is another player who's younger than you realize, at just 25 years old in 2017.
Since his rookie year (2012), Trout has finished either first or second in the American League MVP award voting every single year. He has two MVP's to go along with a Rookie of the Year award and five All-Star appearances. His career slash line is .308/.408/.567, and before he tore a ligament in his thumb this year he had a line of .337/.461/.742 with 16 home runs in 47 games. Somehow, Trout continues to get even better.
Statistics courtesy of ESPN and Baseball -Reference.