MLB: The 25 Best Starting Pitchers of 2017
Everyone knows the old baseball cliche: Pitching wins championships. Like all sports cliches it has degrees of truth to it, but as times change the game has become more nuanced. It's not just great starting pitching that can win you the World Series anymore. You need a lineup that gets on base, a good defense, and a couple of shutdown relievers at the end of your bullpen. But those starters are still very important. We took a look at the 25 best starting pitchers in Major League Baseball in 2017.
25. Marco Estrada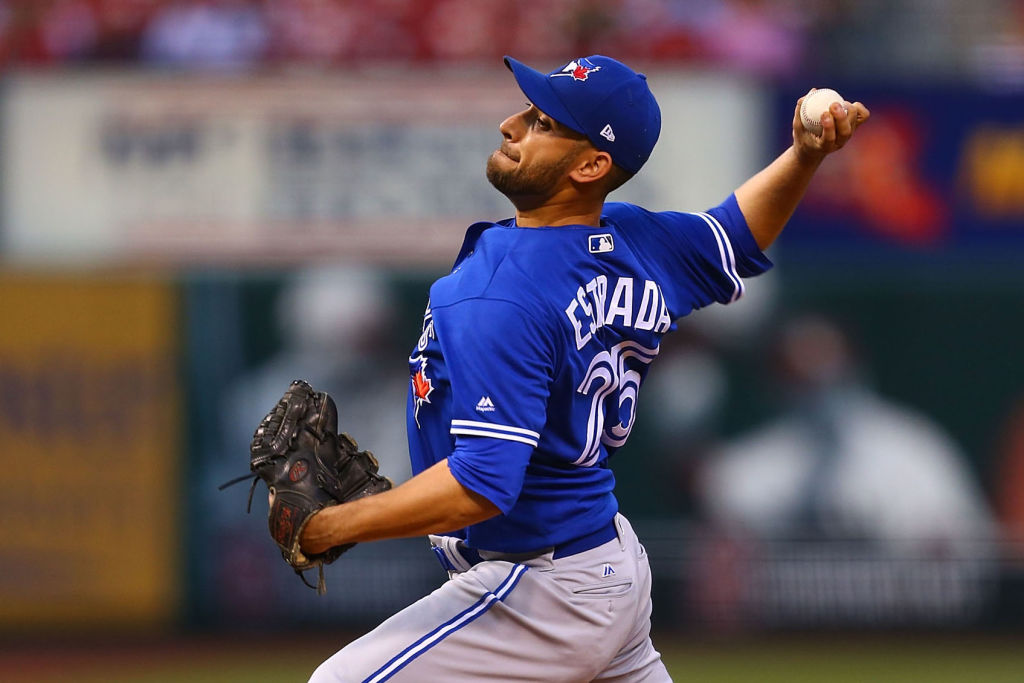 Toronto Blue Jays starter Marco Estrada has to be one of the most underrated pitchers in the game. Formerly of the Milwaukee Brewers, he signed with the Jays prior to the 2015 season and has been quite good ever since. Estrada started 64 games in two-plus years, posting a 3.29 ERA with 7.7 K/9 in 400 innings pitched. He might be 33 years old and lack a long track record of success, but don't underestimate Estrada's value in Toronto.
24. Carlos Carrasco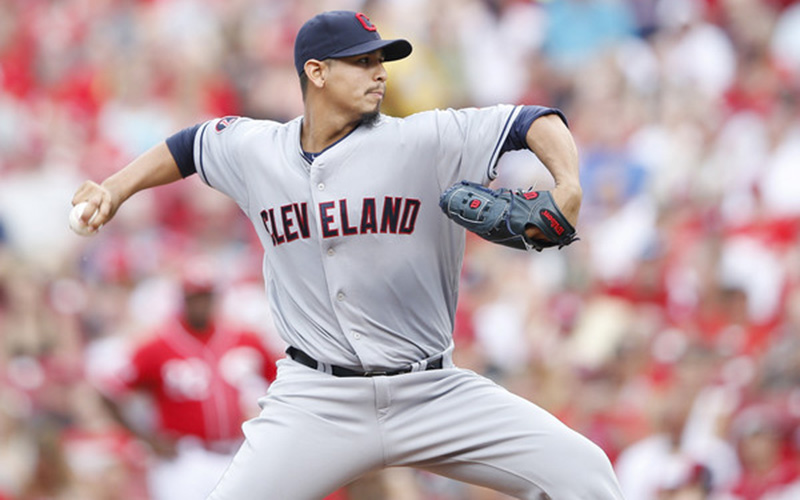 If not for injury problems, Cleveland Indians starting pitcher Carlos Carrasco would receive a lot more recognition for what he does on the mound. Since the start of the 2014 season, Carrasco has a 3.09 ERA in 102 appearances (76 starts), with a 3.00 FIP and 9.7 K/9 with 2.0 BB/9. He pitched very well for Cleveland last season until an injury cut his season short, leaving him unable to hurl in the postseason.
23. Aaron Sanchez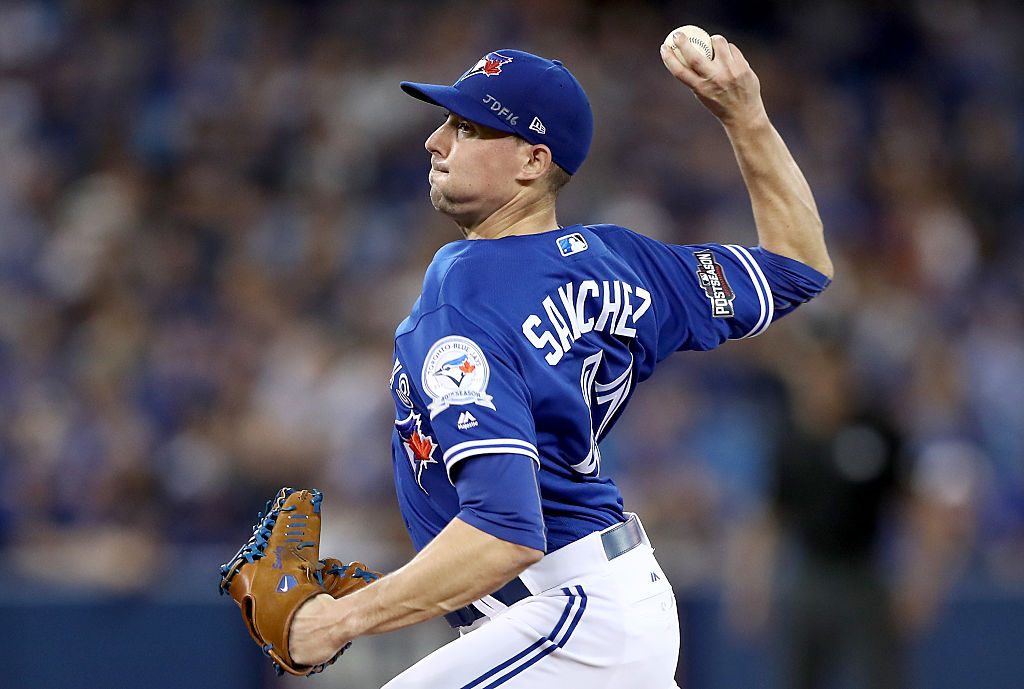 Toronto Blue Jays starter Aaron Sanchez made his major-league debut as a 21-year-old back in 2014, pitching out of the bullpen in 24 games. Showing inconsistency as a starter, he bounced between the starting rotation and the 'pen the following year. But he finally broke out last season, starting 30 games and pitching 192 innings while leading the American League in ERA (3.00). Now 24 years old, Sanchez continues to be one of the leaders of the Blue Jays' pitching staff.
22. Gerrit Cole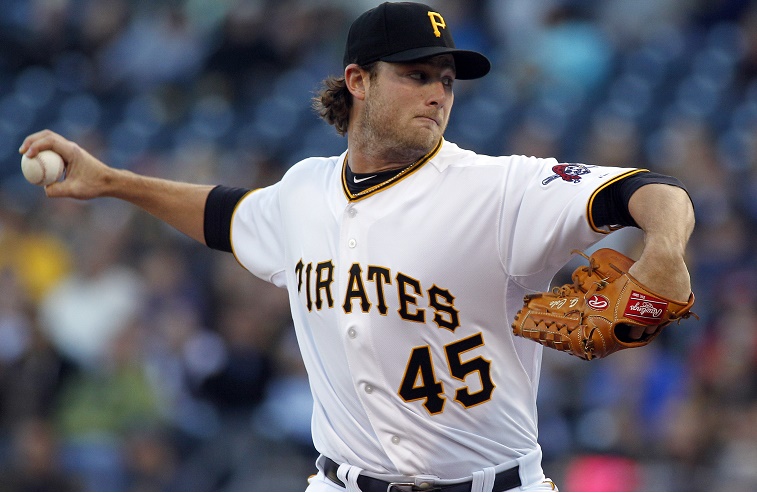 It's been somewhat of a mixed bag with Pittsburgh's right-hander Gerrit Cole, but the good far outweighs the bad. His stuff is tremendous, and when he's on he can completely shut you down. Since the 2015 season, Cole has a 3.07 ERA in 60 starts and 367 innings pitched, with 8.4 K/9 and 2.2 BB/9. But he's struggled to remain on the mound consistently, pitching just one full season in his short career and, in fact, topping 140 innings in a season only once. But Cole is only 26 years old; there's plenty of time.
21. Zack Greinke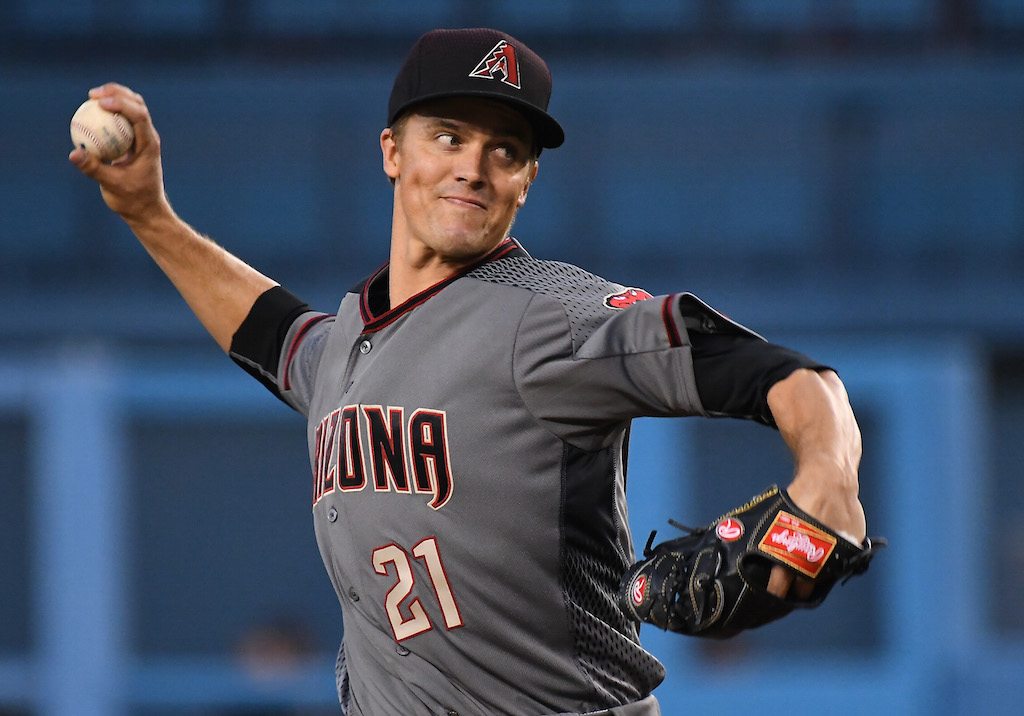 The 33-year-old right-hander had a rough start to his Arizona Diamondbacks career, throwing just 158 2/3 innings in 2016 with a 4.37 ERA. That was coming off a year with the Los Angeles Dodgers where he led Major League Baseball in ERA (1.66), as well as a three-year stretch that saw him post a 2.30 ERA in 602 2/3 innings. But Zack Greinke is healthy and pitching well again in 2017, which easily helps him land a spot in the top 25 best starting pitchers.
20. Carlos Martinez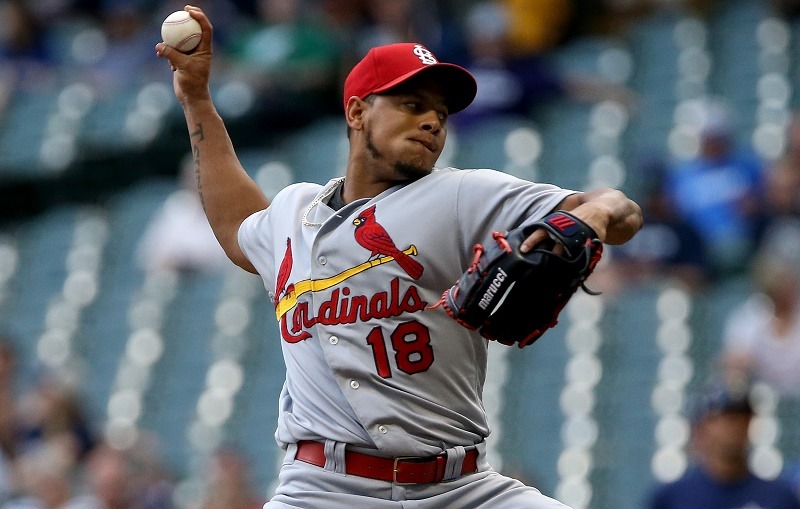 St. Louis Cardinals right-hander Carlos Martinez took big steps forward as the ace of their staff during the last few years. After pitching primarily out of the bullpen in his first two seasons in the big leagues, St. Louis moved him to the rotation full-time back in 2015. Since then, he has a 3.11 ERA in 67 starts and 417 innings pitched. He's still only 25 years old, so there's time for him to improve as he enters his prime.
19. Marcus Stroman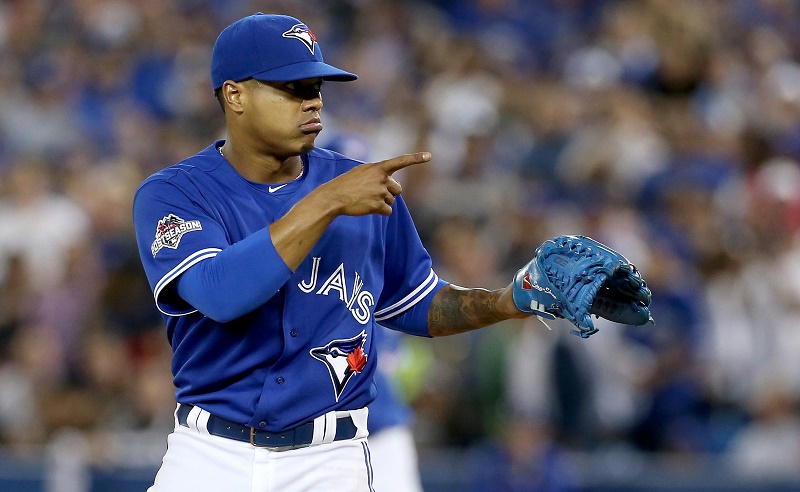 The third Toronto Blue Jays pitcher to appear on the list is right-hander Marcus Stroman. After coming up and pitching well in 2014 as a 23-year-old rookie, Stroman struggled with injuries and was limited to just four regular-season starts in 2015. He rebounded the following year, but an ugly first half boosted his ERA, ending at a reasonable 4.37 in 32 starts. He's off to a relatively good start in 2017, both staying healthy and pitching well.
18. James Paxton
James Paxton, a left-hander for the Seattle Mariners, is only being held back by his own health and inconsistency. Over parts of five seasons in the major leagues, Paxton has a 3.20 ERA in 56 starts and 323 2/3 innings. But he's never appeared in more than 20 games in a season. After six starts in the 2017 season he joined the disabled list with a forearm strain. But before that injury, he had a 1.43 ERA in 37 2/3 innings pitched.
17. Jacob deGrom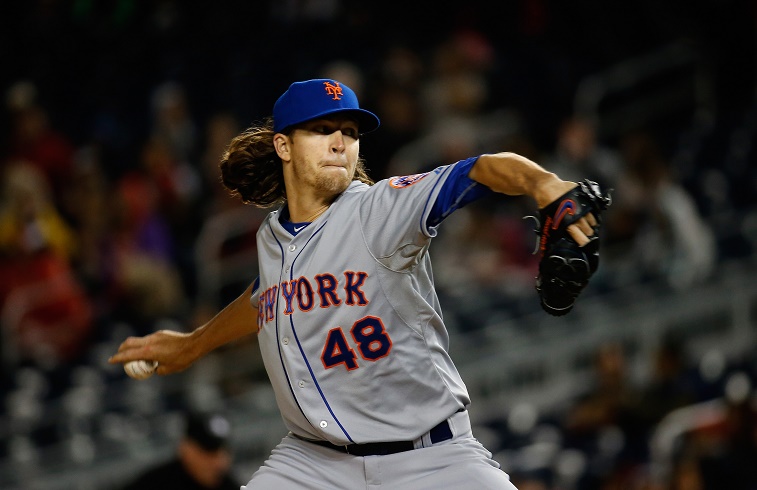 New York Mets starting pitcher Jacob deGrom was a bit of a late bloomer, but he's been very good since coming up as a rookie back in 2014. He was already 26 years old at the time, but nonetheless was a serious pitching prospect. In deGrom's first year, he started 22 games with a nice 2.69 ERA. He's remained mostly healthy, despite a few speed bumps last year, and has a 2.83 ERA and 2.92 FIP in 83 career starts over 522 innings with 9.5 K/9 and 2.3 BB/9.
16. Chris Archer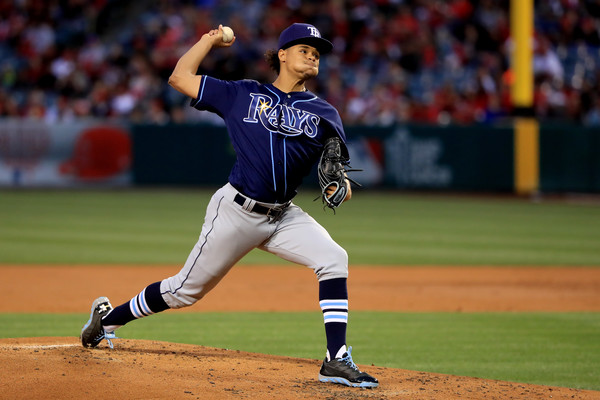 Despite a poor season by his standards in 2016, 28-year-old Tampa Bay Rays starter pitcher Chris Archer is one of the best in all of baseball. He had a 4.02 ERA in 33 starts last year, the highest of his career in any full season. Since becoming a regular starter for the Rays in 2013, Archer has a 3.48 ERA over 782 innings. He's already bouncing back in 2017, so there's no reason to believe that 2016 was anything more than a blip on the map.
15. Kyle Hendricks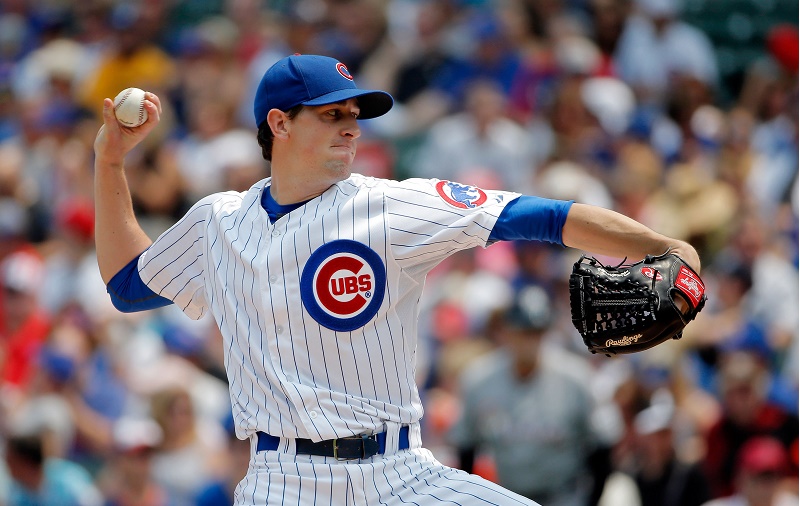 Chicago Cubs right-hander Kyle Hendricks doesn't throw particularly hard, but he knows how to use his location and elite changeup. He made his major-league debut at midseason in 2014. Since then, Hendricks has started 81 games with a 2.96 ERA in 483 2/3 innings. He led all of baseball in ERA last season at 2.13, finishing third in the National League Cy Young voting.
Hendricks also has ice in his veins, pitching the Cubs to victory in the clinching Game 6 of the NLCS and Game 7 of the World Series. He posted a 0.83 ERA in his final four postseason starts.
14. Rick Porcello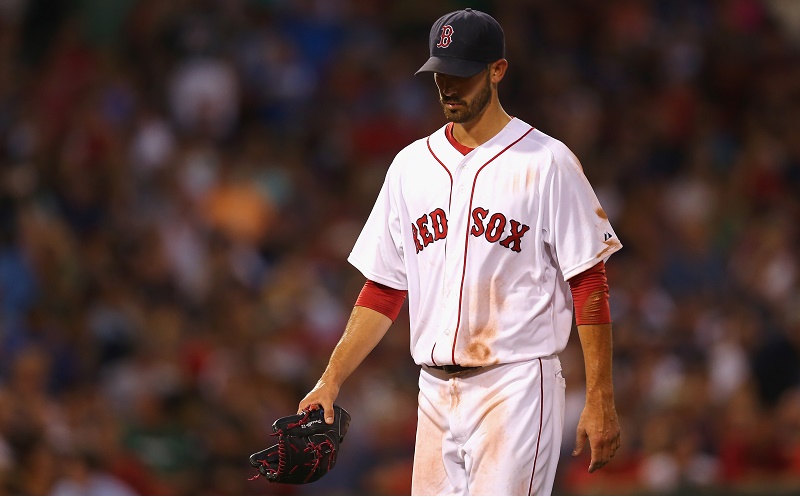 Boston Red Sox right-hander Rick Porcello is the reigning American League Cy Young winner, but that doesn't come without some level of controversy. There was a thought process among some that Detroit Tigers pitcher Justin Verlander deserved the award, but that's neither here nor there. Porcello has been good over the last few years, despite an ugly 2015. He has a 3.77 ERA in 99 starts and 643 innings pitched since 2014, and a 3.15 ERA in 33 starts last season.
13. Masahiro Tanaka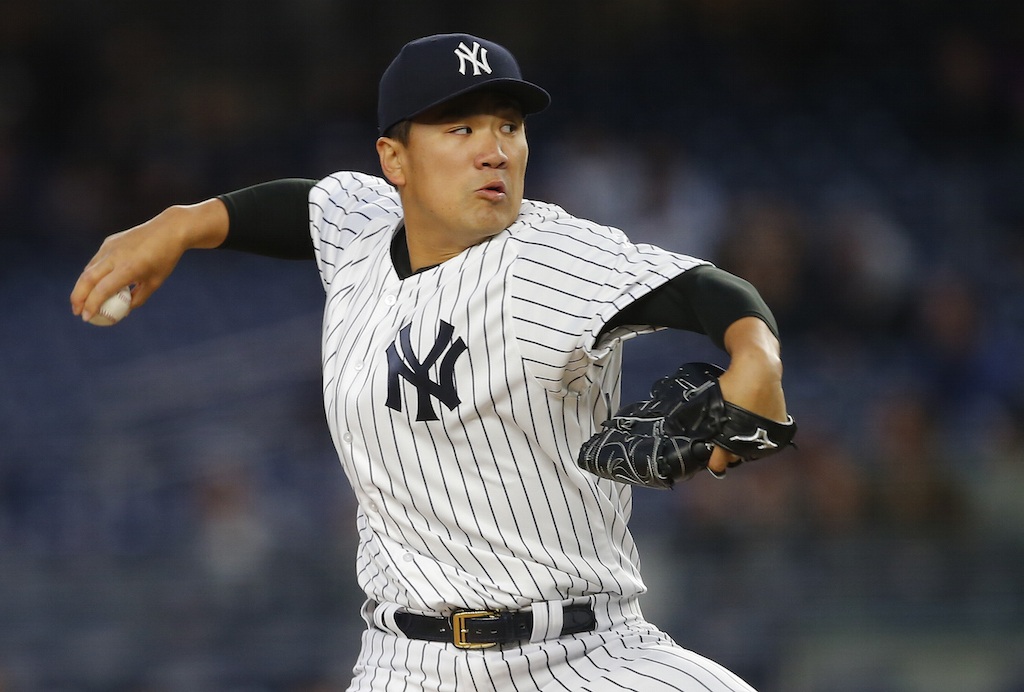 New York Yankees starter Masahiro Tanaka has been quite strong during his short time with the team. Since signing a seven-year, $155 million deal to leave Japan for the big leagues back in 2014, he's started 82 games with a 3.22 ERA, 8.0 K/0, 1.6 BB/9, five complete games, and two shutouts. The good news for the Yankees is that Tanaka is only 28 years old. The bad news: He can opt out of his contract after the 2017 season. There's a small chance he could take a big contract somewhere else.
12. Yu Darvish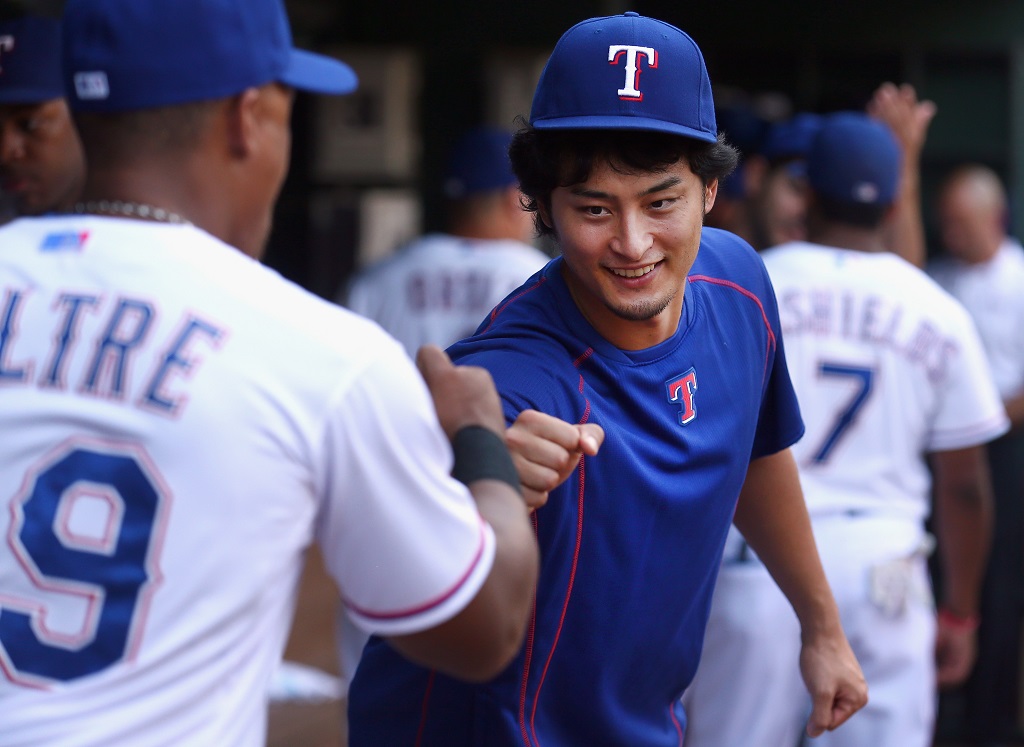 Prior to missing nearly a year and a half due to Tommy John surgery, Texas Rangers right-hander Yu Darvish was one of the very best in the game. It's only been 24 starts since he's returned from the injury, but Darvish looks like he's still one of the very best. For his career in 107 starts and 691 1/3 innings, Darvish has a 3.25 ERA with 11.2 K/9 and 3.5 BB/9. Since returning to the mound in 2016, his ERA is 3.21 with 11.0 K/9 and 3.2 BB/9. He's still only 30 years old and could command a lot of money as a free agent next winter.
11. Stephen Strasburg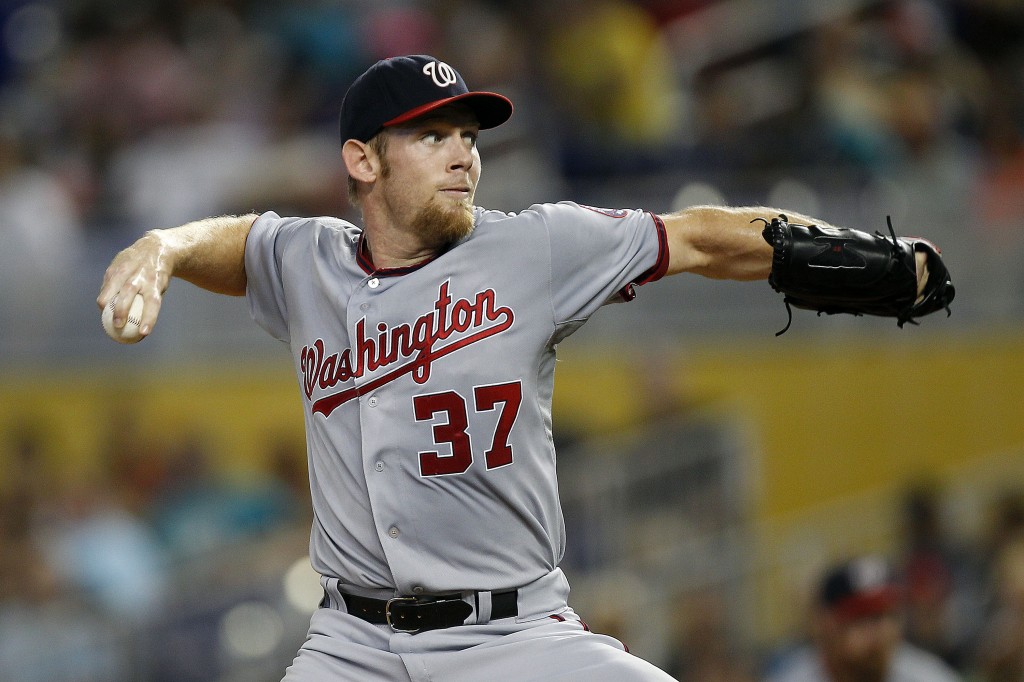 Washington Nationals pitcher Stephen Strasburg is one of the most talented pitchers in the game, but he's struggled to stay healthy over the years. After making his debut back in 2010, he missed the end of the season and nearly all of 2011 after having Tommy John surgery on his pitching elbow. In 162 career starts, including 965 innings pitched, Strasburg has a 3.15 ERA, 2.84 FIP, and 10.4 K/9. The 28-year-old is an incredibly important part of the Nationals' World Series hopes.
10. Jose Quintana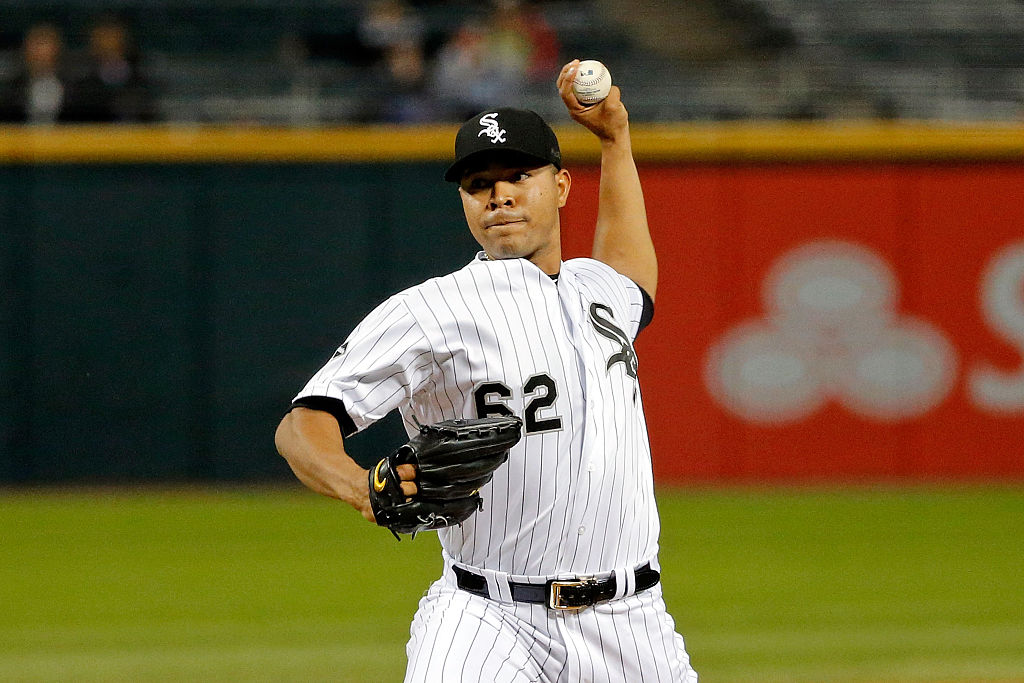 Chicago White Sox left-hander Jose Quintana has been the picture of consistency over the last four seasons. After debuting in 2012, he's been both healthy and good on the mound for Chicago. Since the start of the 2013 season, Quintana has made 136 starts with a 3.40 ERA, 3.38 FIP, and 7.8 K/9 to 2.3 BB/9. He's off to a bit of a slow start in 2017 and there's a good chance he could be traded to a contender, but make no mistake; Quintana is very good.
9. Madison Bumgarner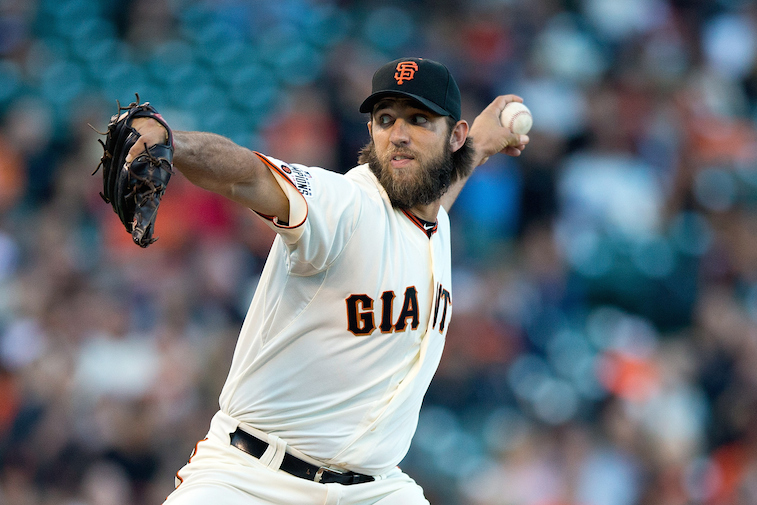 The San Francisco Giants lefty, Madison Bumgarner, probably would be a bit higher on this list if he was projected to be healthy for the majority of the year. But that all ended when MadBum injured his throwing shoulder in a dirtbike accident, leaving him set to miss a few months this year. But he's still great when healthy, with a 2.99 ERA in 1,424 2/3 innings pitched for his career and three World Series rings.
8. Jon Lester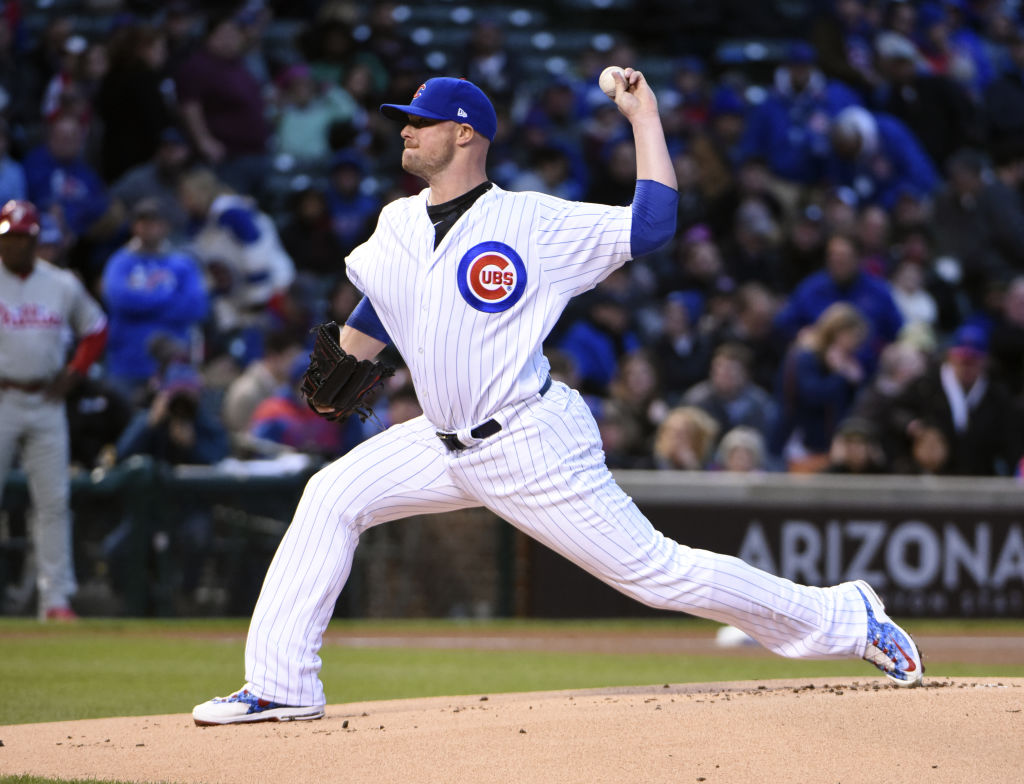 Speaking of pitchers with three World Series rings, Chicago Cubs left-hander Jon Lester also lands in that category. After winning two rings with the Boston Red Sox, Lester was important in the postseason last year for the Cubs. He won the NLCS co-MVP award and pitched in relief in Game 7 of the World Series. Since the start of the 2014 season, Lester has a 2.77 ERA in 103 games started, throwing 668 2/3 innings with 8.9 K/9 and 2.2 BB/9.
7. Corey Kluber
Cleveland Indians ace Corey Kluber has been very, very good the last few years, with a special note for how great he was in the postseason for Cleveland in 2016. Since the start of the 2014 season, Kluber has started 104 games, throwing 710 innings with a 3.12 ERA and 9.9 K/9. He was good enough to take home the 2014 AL Cy Young award, as well as finish third in the voting in 2016. In six starts in the playoffs last year, Kluber had a 1.83 ERA in 34 1/3 innings.
6. Johnny Cueto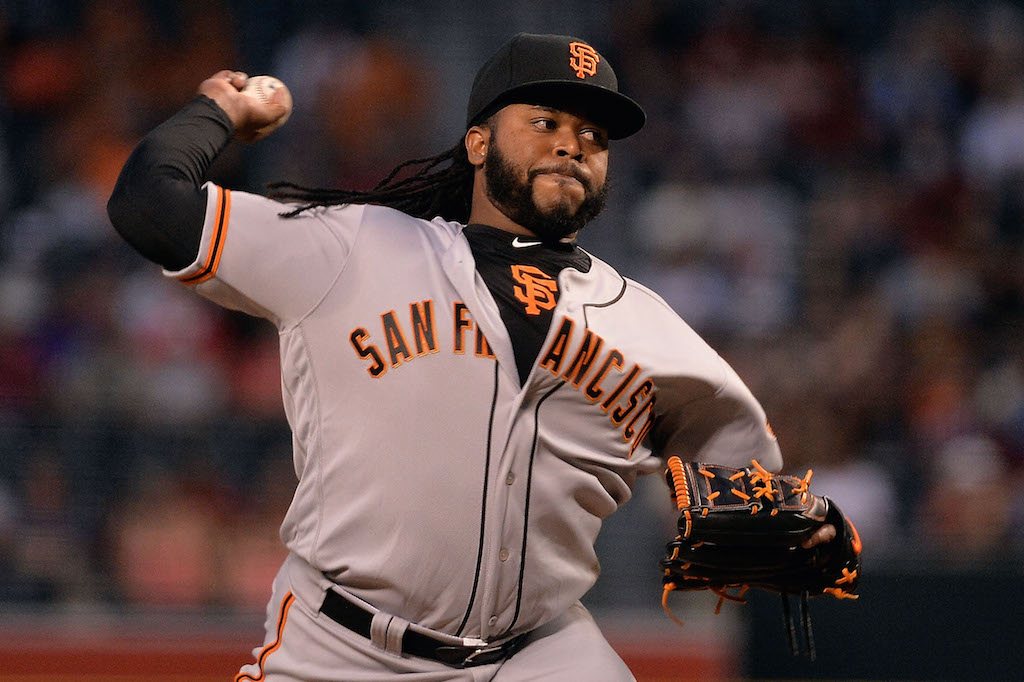 Formerly of the Cincinnati Reds and part of the 2015 Kansas City Royals World Series champion, San Francisco Giants right-hander Johnny Cueto has been one of the best pitchers in the game for nearly a decade. Since the 2010 season, when he was just 24, Cueto has a 2.91 ERA in 204 starts with 1,338 2/3 innings pitched. He was excellent yet again for the Giants in 2016, posting a 2.79 ERA in 32 starts with five complete games, including two shutouts.
5. Noah Syndergaard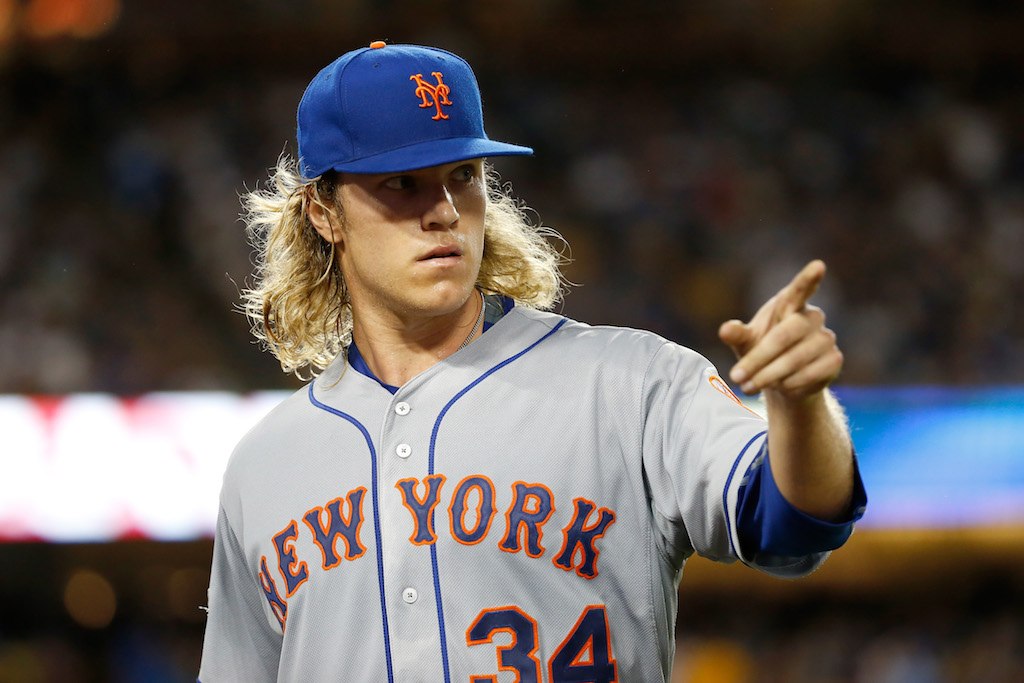 It's possible that Syndergaard would land near the No. 1 spot on our list of the best MLB pitchers for 2017, if not for a major injury. The New York Mets right-hander has a partially torn lat muscle, and could miss up to three months of time on the disabled list. That all said, Syndergaard is one of the more dominating starting pitchers in the game when he's actually on the mound. In 59 starts since the 24-year-old first arrived in 2015, he has a 2.92 ERA in 361 innings with 10.4 K/9 and 1.9 BB/9.
4. Justin Verlander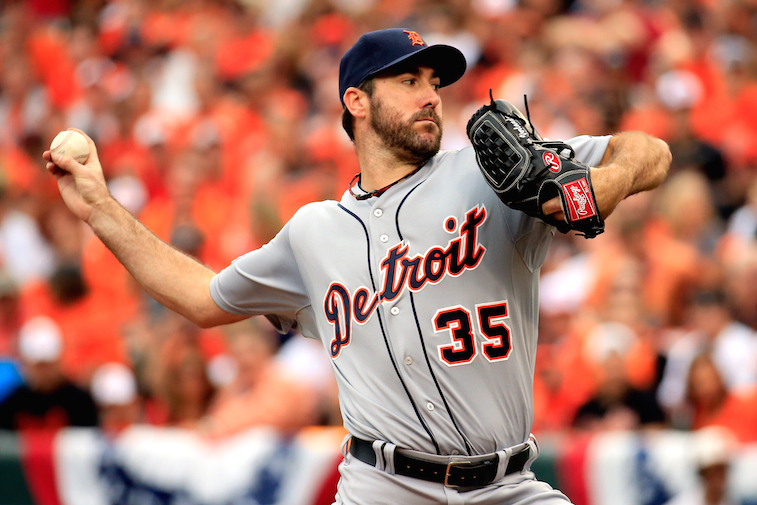 The man who lost the AL Cy Young to Porcello in 2016 was Detroit Tigers right-hander Justin Verlander. Although he can't throw 100-mph with his four-seam fastball anymore, he's still found a way to be a quality pitcher despite some hiccups in 2014. Now 34 years old, Verlander has a 3.25 ERA and 3.18 FIP in 1,739 innings since 2009 and a 3.17 ERA and 3.49 FIP over the last two seasons with 9.1 K/9.
3. Max Scherzer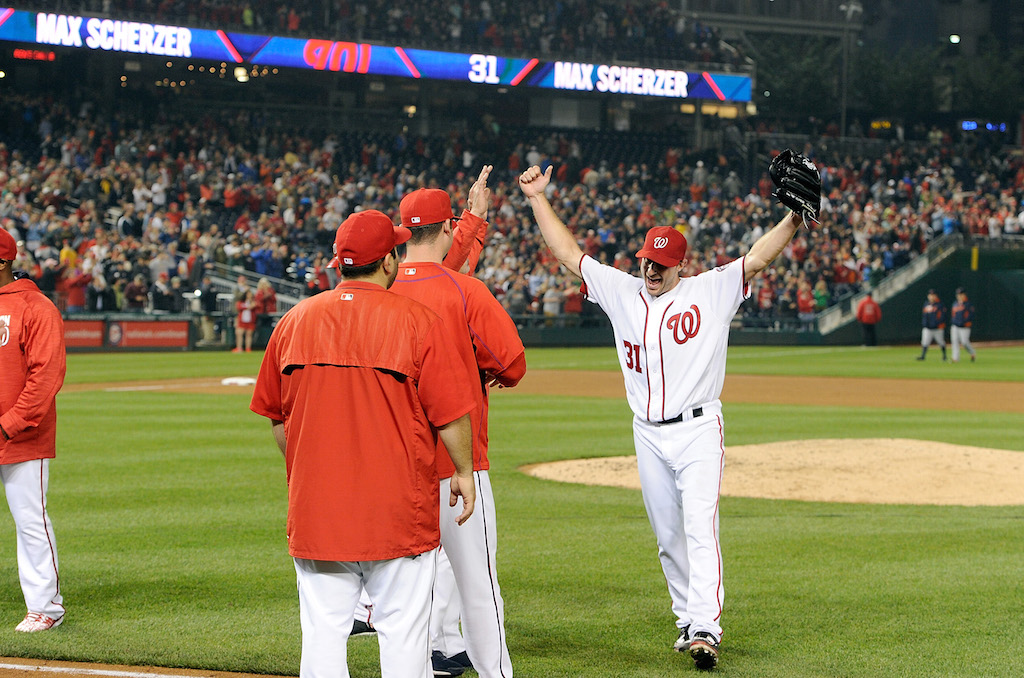 The National League Cy Young winner from 2016 (and AL Cy Young winner back in 2013) is Washington Nationals pitcher Max Scherzer. Originally with the Arizona Diamondbacks before being traded to the Detroit Tigers, Scherzer has been outstanding since 2010. He has a 3.29 ERA and 3.22 FIP in 235 starts and 1,518 2/3 innings pitched. He led the NL in innings and strikeouts last season, accruing an impressive 11.2 K/9.
2. Chris Sale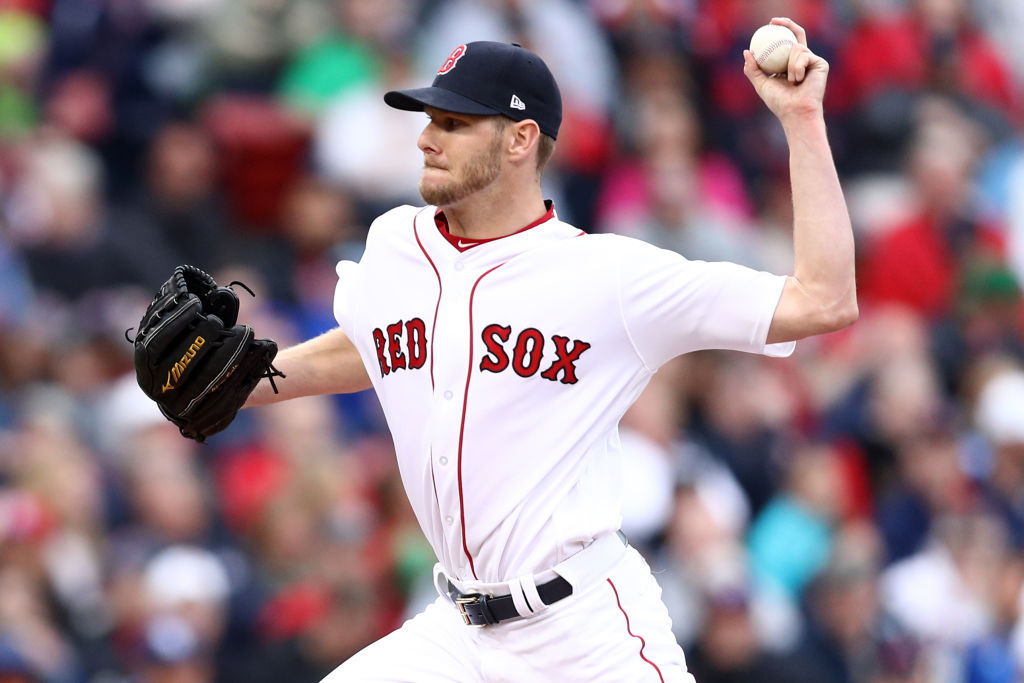 So far, the trade for left-handed starter Chris Sale works for the Boston Red Sox. Originally drafted and playing the majority of his career with the Chicago White Sox, Sale is one of the best and most consistent pitchers of the last five-plus years. Since 2012, Sale has a 2.99 ERA in 1,067 1/3 innings with a 2.98 FIP, 10.2 K/9, and 2.0 BB/9. He's never won a Cy Young award, but he's finished in the top five in voting each of the last four seasons. Sale may have a good chance at winning in 2017.
1. Clayton Kershaw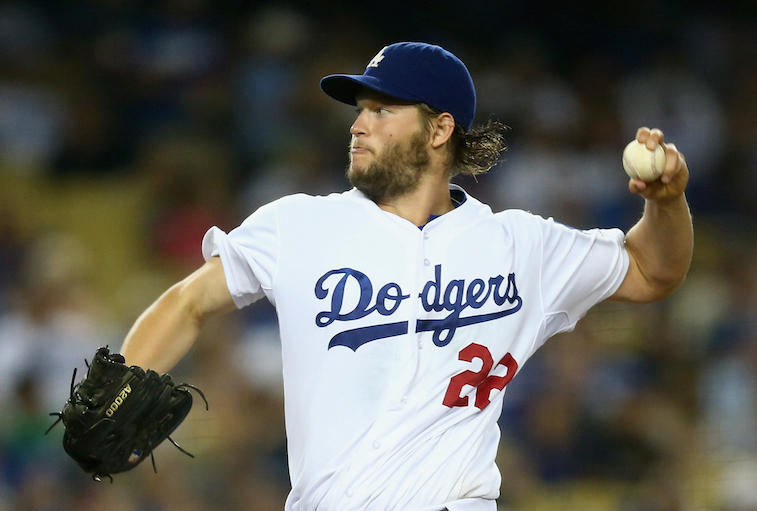 Could anyone else take the No. 1 spot on this list? You could make an argument for Syndergaard if he were healthy. However, in reality, Los Angeles Dodgers left-hander Clayton Kershaw is the best pitcher of this generation. Since 2009 (Kershaw's second season in the major leagues at the age of 21), he has a 2.25 ERA in 249 starts and 1,701 innings pitched. Since the start of the 2013 season, that ERA drops to 1.90.
Kershaw has won three Cy Young awards and one NL MVP. He's basically the frontrunner every single year for the Cy Young — so long as he can stay healthy.
Statistics courtesy of ESPN and Baseball-Reference.