MLB: The Cardinals Are Already in Big Trouble This Season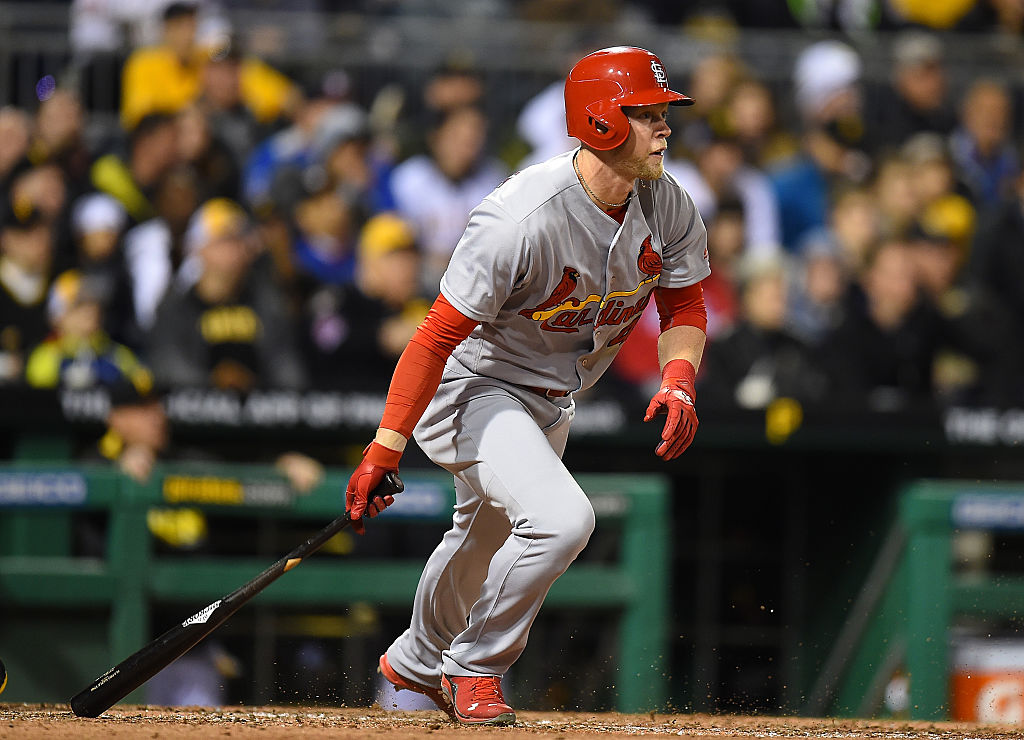 The St. Louis Cardinals have had quite the run of success since the turn of the century. Since the year 2000, they've made the playoffs in 12 of 16 seasons and have won 90 or more games in all but six seasons. But after seriously dominating for nearly two decades, the Cardinals are starting to hit some hard times. The good news? Things could be worse for Cards fans.
But that doesn't mean they're in for a fun season this year — or beyond. For the longest time, they've enjoyed some of their great players, such as Chris Carpenter, Yadier Molina, and Matt Holliday, supplemented by nobodies and guys named Skip, Buck, Bo, and Stubby. They prided themselves on being the masters of finding talent where there was none and using it to put them over the top.
This is why Pujols could leave and go to Los Angeles. It's why they traded for Jason Heyward, and then allowed him to sign with the rival Chicago Cubs. They've replaced Heyward with no-name rookie Jeremy Hazelbaker, and so far this season Hazelbaker has produced with the bat — although he's hitting only .191/.255/.447 in his last 51 plate appearances, which lends to the idea that he's coming back down to earth.
The problem for the Cardinals? They no longer have the star power. Matt Carpenter is having a fine season, with an .842 OPS so far. Even Molina is having a bounce-back year with the bat, hitting .300/.397/.400. But their best pitcher of the last decade, Adam Wainwright, will be 35 this year and has been rocked early in the season, posting a 6.30 ERA in his first seven starts. The replacement for Lackey, Mike Leake, has been awful early in his Cardinals career too (a 6.06 ERA). The pitching, in general, has been shaky at best.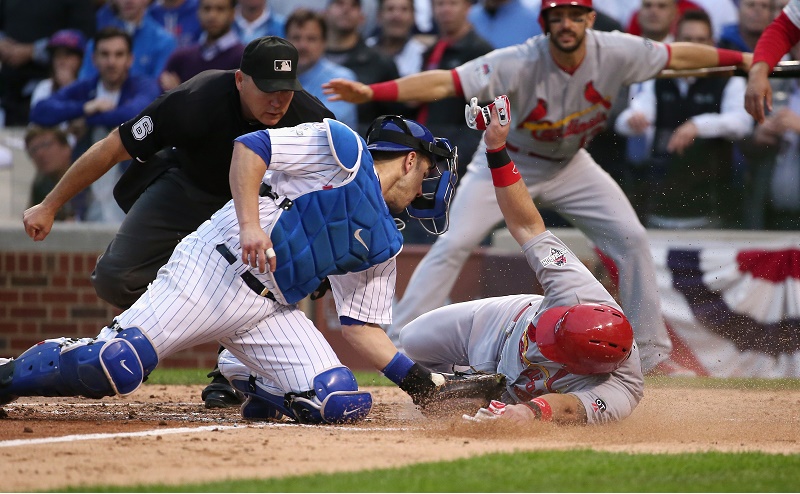 Last year, the Cardinals had a team 2.94 ERA with a 3.47 FIP. Their FIP rose just a bit, to 3.73 as a team this year, but the ERA took a massive jump to 3.92. The worst part? The rotation has remained healthy so far, with even Jaime Garcia staving off any potential shoulder injuries. The pitching depth in St. Louis is extremely lacking, so any injuries in the starting rotation this season will be problematic.
So here the Cardinals are, having received what is likely the best Hazelbaker will ever produce, an amazing start to Almedys Diaz's career, and production from Garcia, still sitting at 16-16 and nine games behind the Cubs in the division. The Cards aren't just dealing with a good Cubs team, they're dealing with a team that's off to a historically great start.
St. Louis is just 5-11 against teams that are over .500 this season, while the Cubs are 9-1 by comparison. The Cubs did all this after losing Kyle Schwarber — their starting left fielder and all-time playoff home run leader — in the third game of the season. Chicago got absolutely nothing out of Heyward thus far, as well as any reasonable amount of offense from the catcher position.
However, their young players have stepped up, leading the way on a 24-6 assault on Major League Baseball. And the Cubs' core, made up almost entirely of players in their early to mid-20s, isn't going anywhere. This team will be a force to be reckoned with for years. So the Cardinals are in trouble.
They don't have a ton left in the farm system, having graduated Stephen Piscotty, Randal Grichuk, Kolten Wong, and Diaz in recent seasons. They don't have a deep farm system, although they have a solid top-pitching prospect in Alex Reyes. But he probably won't even make it to the big leagues for another year, and even then we don't know what he'll look like — he's young and has walk issues.
All great things come to an end, and it seems like this applies to the Cardinals' reign of terror in the NL Central division. That's not to say they won't find ways to be competitive, but with an aging core, a mediocre roster, and a massive hole in the division behind the Cubs — seriously they're closer to the last place Cincinnati Reds than they are to the Cubs — St. Louis is in for a run of mediocrity for the rest of this season — and possibly beyond that.
Statistics courtesy of ESPN.com and Baseball-Reference.com.