MLB: The Cubs' Hot Start Has Some Historical Comparisons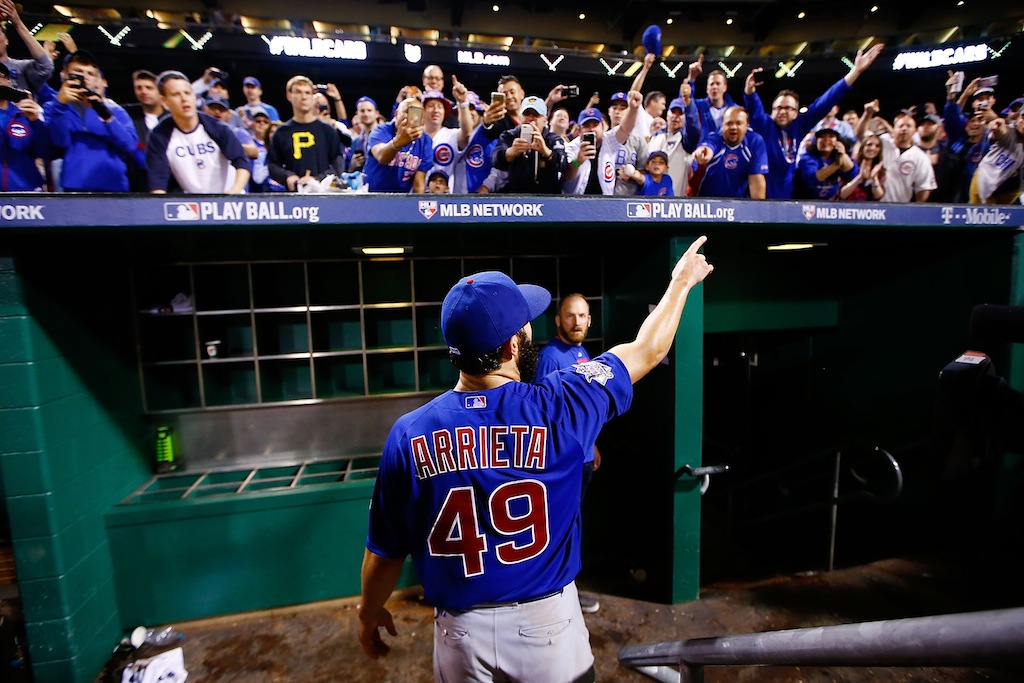 The Chicago Cubs are off to an outstanding start to the 2016 season with 24 wins in their first 30 games. That's not just a pretty good start, it's a historically important: the best start for the franchise in modern history puts them on pace for about 130 victories at the moment—which would crush the regular season record of 116 wins. Not bad. Could the Chicago Cubs be the MLB's version of the Golden State Warriors? Quite possibly. That said, what Chicago is doing is not totally without precedent, and there are teams that we can look back upon in recent baseball history that can give us some context when talking about the long-suffering baseball franchise.
Many Cubs fans are already familiar with the 1984 season, but fewer as easily remember the 1984 Detroit Tigers. Those Tigers won the '84 World Series over the pesky San Diego Padres, and they were a total of 7-1 in the two playoff rounds. But they got off to an amazing start to the season, rattling off a 35-5 record through May 24th that season. That built them an 8.5 game lead in the AL East and they would never really look back, winning their division by 15 games.
Sparky Anderson's club was led out to that huge start by the combination of a few players having fantastic early season success. Shortstop Alan Trammel was hitting .340/.429/.528 through those first 40 games, and that last game was a complete game, four-hitter with zero earned runs and 10 strikeouts by starting pitcher Jack Morris. Catcher Lance Parrish was going well early too, as was Lou Whitaker.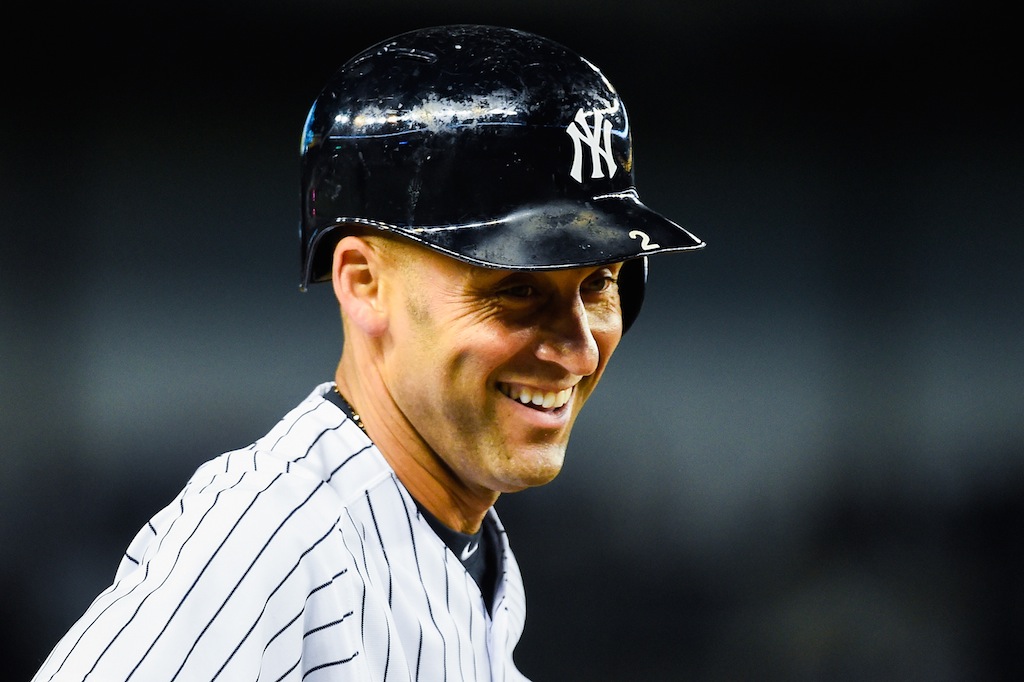 But after that start, the Tigers went just 69-53 — a nice record if you can get it, but nowhere near the pace that they were on prior. Instead, they were content to coast, with Trammel finishing the season with a .314/.382/.468 slash line and providing some big hits in the postseason, batting .419/.500/.806 in eight games with three home runs, striking out just three times in 37 plate appearances.
The big thing that carried the Tigers was an overall pitching staff that was the best in the American League, as well as a balanced lineup that was number one in home runs as well as on-base percentage. They had eight different players with double-digit home run totals and eight with at least 80 games played and an OBP over .350. Sound familiar?
After that, it wasn't until the 1998 New York Yankees that another team so heavily dominated from beginning to end. Much like the Cubs' ridiculous +102 run differential this season, the Yankees had an amazing ability to bash their opponents into oblivion while keeping them off the board. It's important to remember that this was right at the beginning of the 'home run era' and the ubiquitous high scoring offenses that came with it, but the Yankees allowed just 4.0 runs per game while scoring 5.9. They had a +311 run differential that year and won 114 games.
Like the Cubs, that Yankees squad was starting to turn into something of a dynasty. They had young, homegrown players such as Derek Jeter, Jorge Posada, Bernie Williams, Andy Pettitte, and Mariano Rivera leading the way with veterans such as Paul O'Neill, Scott Brosius, Darryl Strawberry, David Wells, and David Cone. That Yankees team actually started the season 0-3 before going on a 26-4 run that vaulted them into first place past the equally-hot Boston Red Sox.
But the Red Sox would only be able to musert a 92-70 season while the Yanks would go on to one of the greatest seasons of all time — behind the best offense and best pitching staff in baseball (there's a pattern here). New York was number one in several key pitching categories and top five in every single one, while hitting 207 home runs as a team and leading the AL in team OPS at .825. They had 10 players hit double-digit home runs, and four of them with 25 or more. New York went 11-2 in the playoffs against the Texas Rangers, Cleveland Indians, and San Diego Padres to clinch the first of three consecutive World Series championships.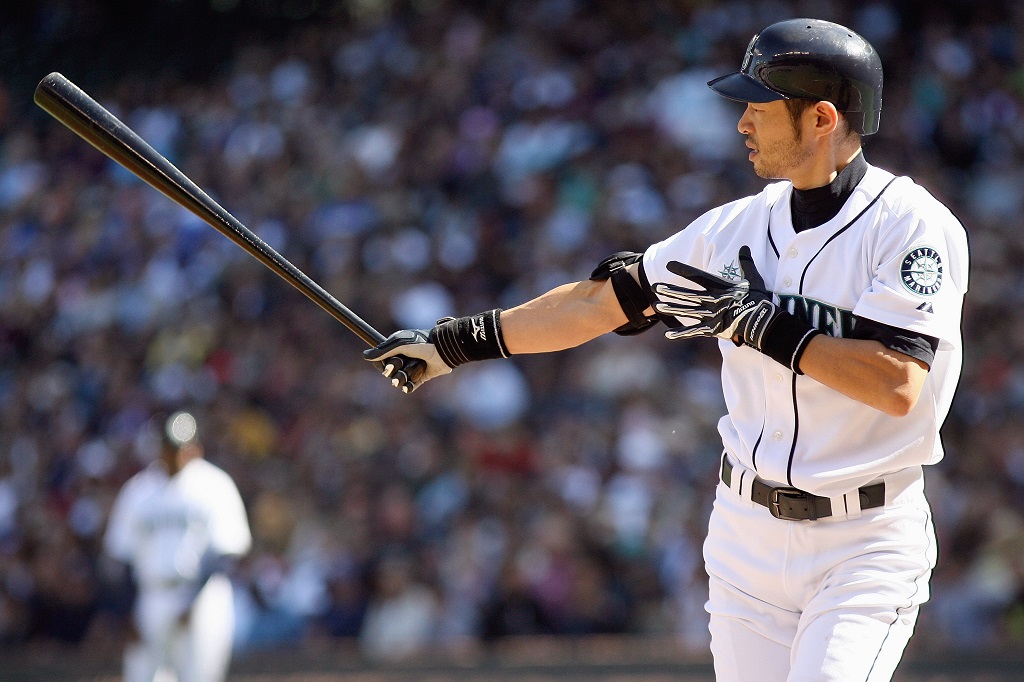 Just three years later, the Seattle Mariners had their own historic season. This isn't just a team that got off to a great start—although they did, at 23-7 through 30 games played—but that consistently won throughout. The conditions didn't matter; the Mariners were even better on the road (.728 winning percentage) as they were at home (.704) and they won over 70% of their games in both the first and second-half of the baseball year.
The Mariners accomplished all of this after being forced to deal Randy Johnson in the middle of the 1998 season; Ken Griffey Jr. prior to the 2000 season; and losing Alex Rodriguez in free agency to the Texas Rangers the previous offseason. They brought over Ichiro Suzuki from Japan, having no idea (since they couldn't see the future) that he'd win both the AL Rookie of the Year and MVP awards. Lou Piniella's club had the highest on-base percentage in baseball, had three players with over 30 stolen bases—Ichiro leading the way with 56—and posted a league-best ERA of 3.54.
The sad news for Seattle fans is that the Mariners historic 2001 season ended in heartbreak. Even though they tied the Major League Baseball record for wins in a season, they narrowly escaped the ALDS with a 3-2 series win over the Indians before losing 4-1 in the ALCS to the Yankees—who, as luck would have it, would lose in seven games in the World Series to the Arizona Diamondbacks. If there was one specific thing that failed Seattle, it was their ability to generate runs in the postseason—they scored just eight runs in their four losses to New York.
Back to the Cubs, who have something of a complicated relationship with winning a World Series (that is to say, they haven't for a very long time, as even non-baseball fans know) who are built on high on-base percentage, contact, and a solid balance of power throughout the lineup to go along with high-profile starting pitching. Teams that have looked similar in the early going are contenders to win it all — it was only the 2001 Mariners, who traded power for speed on the basepaths, that were unable to seal the deal. In other words, this could be Chicago's year. Finally.
Follow Ryan on Twitter @RyanDavisBP
All stats courtesy of Baseball Reference.