MLB: The Curious Case of Masahiro Tanaka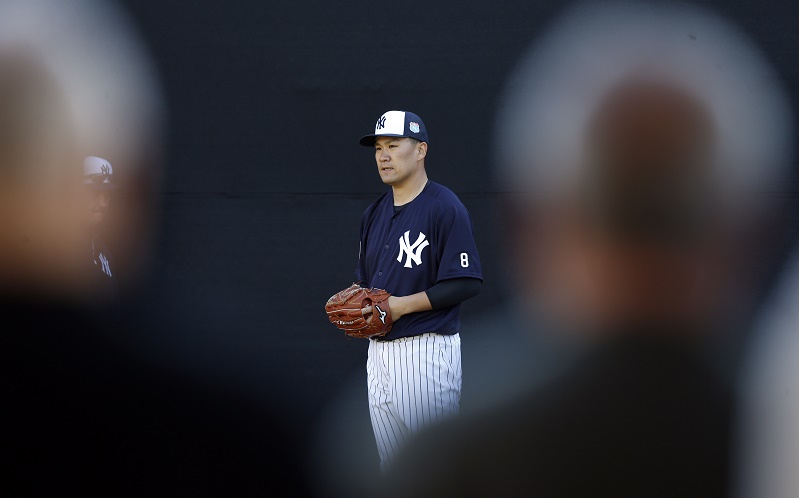 Is Masahiro Tanaka hurt or simply lost on the mound? Has the New York Yankees ace been holding back in exhibition games or is he unable to find any rhythm after elbow surgery? Manager Joe Girardi and his coaching staff are wrapping up the team's Spring Training camp with more questions than answers about Tanaka, who remains a $155 million mystery after two seasons in pinstripes.
The numbers through four Grapefruit League starts reflect the inconsistencies that have plagued the right-hander since he was diagnosed with a partially torn ulnar collateral ligament (UCL) in 2014. Tanaka allowed 16 H and 9 ER in 11.0 IP in those appearances. Most importantly, his outings got worse as Spring Training progressed. His promising first appearances (5.0 IP, 3 H, 0 ER, 5 SO) were followed by a laborious outing (2.0 IP, 4 H, 2 ER, 1 SO) against Pittsburgh and a disastrous start (4.0 IP, 9 H, 7 ER, 2 HR) versus Washington.
With Tanaka lined up as New York's Opening Day starter, pitching coach Larry Rothschild found himself answering a slate of reporters' questions following the March 23 start against the Nationals. While downplaying the outing and saying his ace needs "fairly subtle" adjustments, Rothschild told MLB.com it looked as if Tanaka was thinking about his execution and mechanics excessively.
"The adjustment I want to make is, he just goes back to throwing the ball and trusting it," the Yankees' pitching coach said. If Tanaka is feeling his way through the spring, he is likely wary about the condition of his elbow following offseason surgery to remove bone spurs.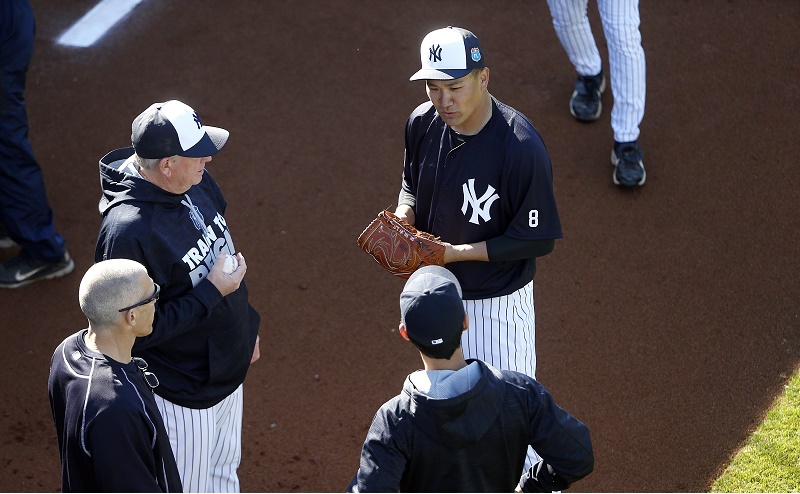 Tanaka entered camp unsure whether or not he would be ready by Opening Day but, following several sessions with live competition and in the bullpen, he appeared ready for the start of the season. Following his most recent starts, the Yankees have to wonder if they'll get the shell of a big-time starter they have seen at times in the past few seasons or the bona fide ace who broke out early in 2014.
The bone spur surgery would probably not be much of a concern without the forearm strain and wrist tendonitis that sidelined him in 2015, forcing him to miss 10 starts. Granted, Tanaka's version of steady competence is better than you will get out of any average pitcher. In 24 GS last season, he went 12-7 with a 3.51 ERA and 0.99 WHIP, striking out 139 in 154.0 IP.
Yet New York did not acquire Tanaka out of the Japanese leagues for a somewhat-above-average performance. They gave him a huge contract because they expected him to be an elite pitcher in his prime years. At 27, Tanaka still has five seasons left and could turn out to be the superstar the Yankees thought they signed. So far, he has been a curious case in pinstripes.
Connect with Eric on Twitter @EricSchaalNY
Statistics courtesy of Baseball Reference.