MLB: The Entire American League Ranked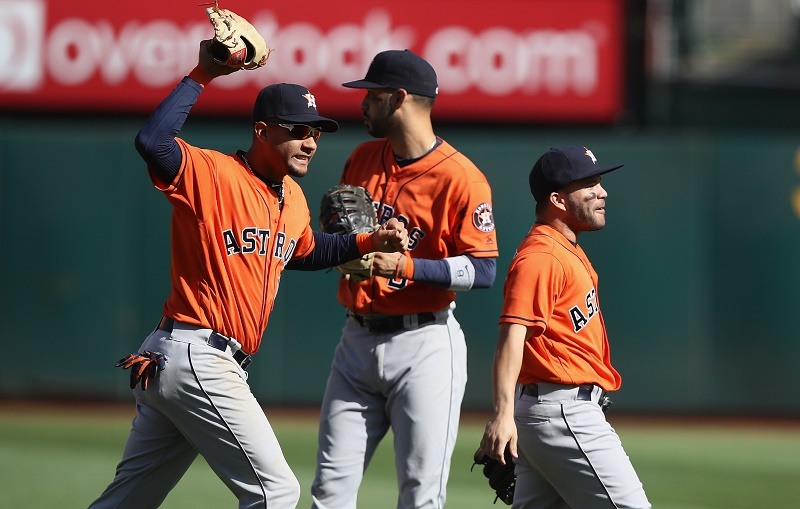 Certain points in the baseball calendar are unofficial check-ins. The first is Memorial Day, which generally falls around the time that a quarter of MLB games have been played. The All-Star break in July follows this time. The next check-in occurs around the beginning of September, when teams can expand their rosters from 25 to 40.
Memorial Day weekend means we arrived at the first checkpoint, so we put together some power rankings for the American League. Plenty of teams have surprised us, and some teams have completely underperformed. We ordered them from last to first how we see fit. Here is the American League ranked.
15. Kansas City Royals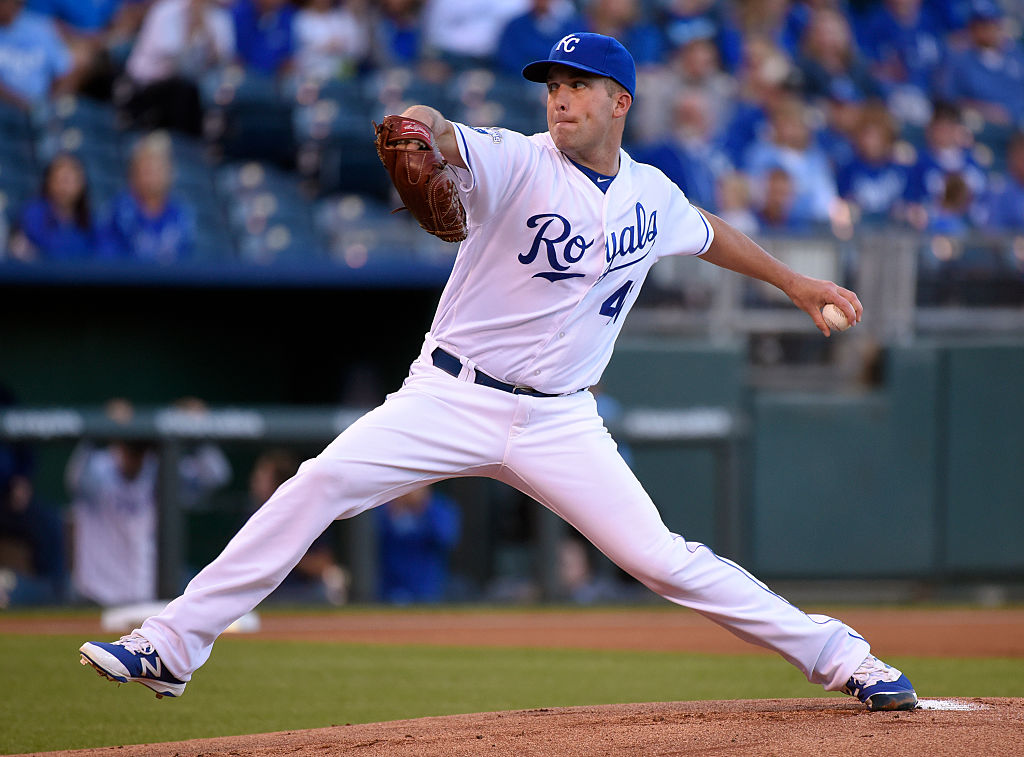 The Kansas City Royals have fallen pretty far from when they made back-to-back appearances in the World Series, winning it all in 2015. They've had trouble scoring runs in 2017, sitting in last place in the American League in that category. But despite this, as well as ranking 11th in the league in ERA, they were 21-28 heading into play on Memorial Day. All things considered, that's not so bad.
But Alex Gordon has been awful so far, continuing a trend from 2016. Through 174 plate appearances this season, he has a slash line of .174/.287/.207 with zero home runs. He's only struck out 35 times, as well, making those awful numbers even worse. Shortstop Alcides Escobar is just as bad, and new pitchers Jason Hammel and Travis Wood do little to help the pitching staff.
14. Seattle Mariners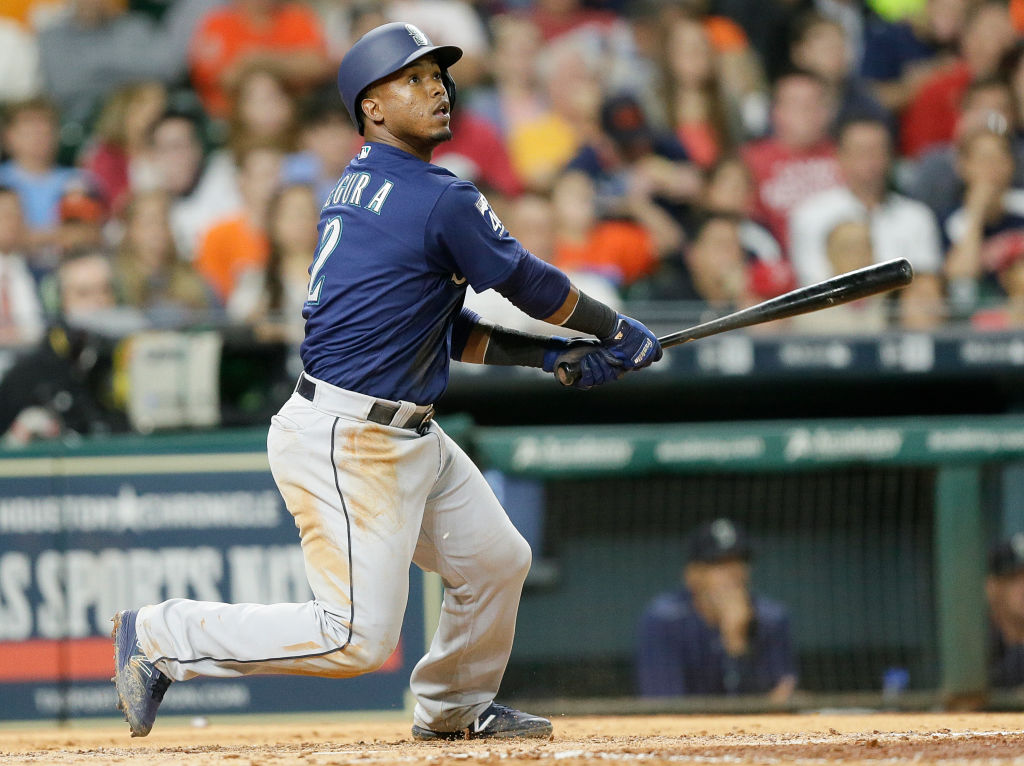 It feels really unfair to list the Seattle Mariners so close to the bottom on our list of the American League ranked; their poor record and place in the standings almost certainly would be different if not for all the injuries. Star second baseman Robinson Cano just came off the disabled list and is having yet another solid season with a slash line of .294/.350/.525 with nine home runs.
But the pitching has been a huge problem for the Mariners this season. They're dead last in the American League with a 4.74 ERA, but again, injuries are the issue here. Felix Hernandez, Hisashi Iwakuma, and James Paxton are all currently on the DL. Closer Edwin Diaz hasn't been nearly as dominant as most expected in his second season in the big leagues. Seattle could return to the playoff race, but they need to get healthy first.
13. Oakland Athletics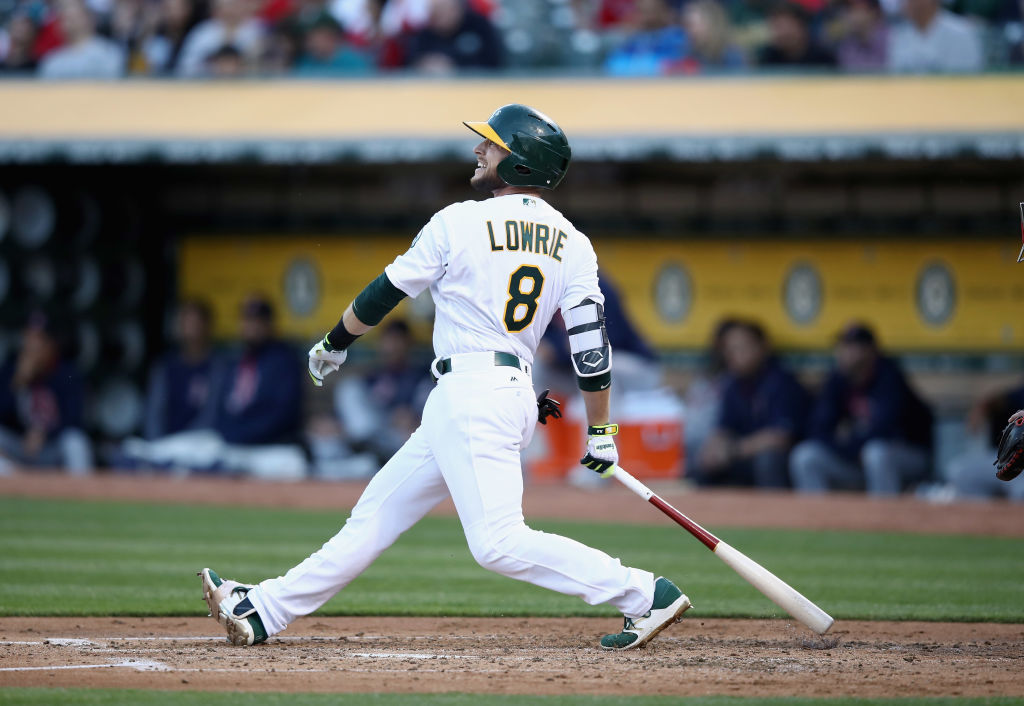 Few expected a good season from the Oakland A's this year, but through the first quarter-plus of the schedule they've managed to hang within a few games of .500. All things considered, that's not too bad. Slugging shortstop Marcus Semien has missed most of the year, while center fielder Rajai Davis hasn't followed up his Game 7 home run off Arolids Chapman in the 2016 World Series with a strong performance this year.
The good news: Sonny Gray has performed well since returning to the mound, putting up a 3.34 ERA in five starts. Left-handed starter Sean Manaea has been good, while 28-year-old right-hander Andrew Triggs has a 2.64 ERA in 10 starts. The A's have a few building blocks in place, even if their next good team won't be on the field for a year or two.
12. Los Angeles Angels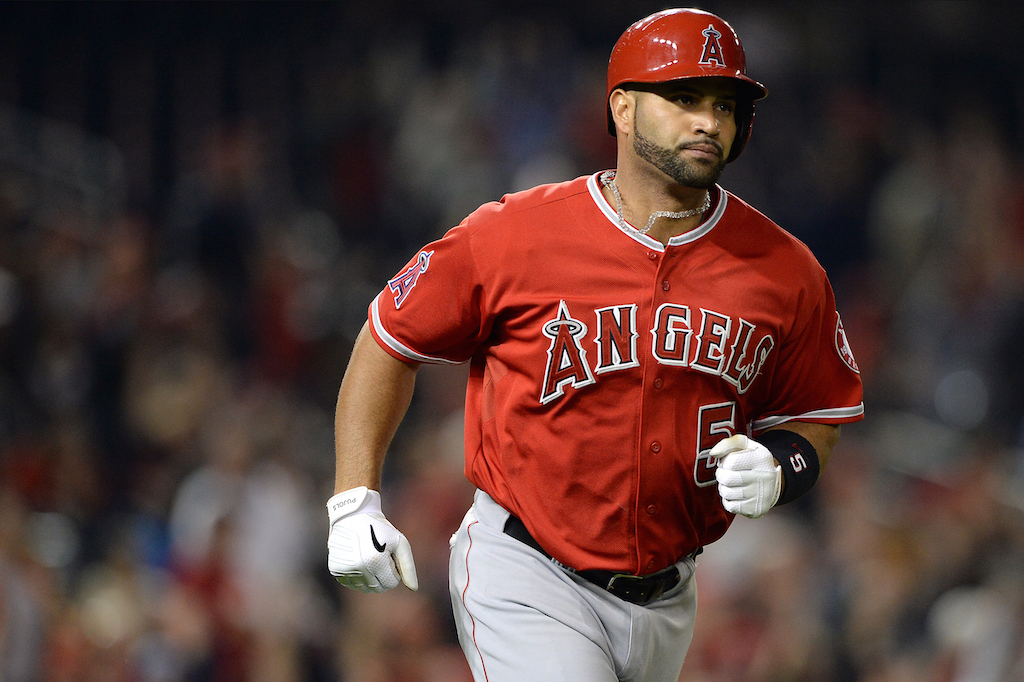 The Los Angeles Trouts Angels are just a game under .500, which is a lot better than most would've assumed given the state of their pitching staff. Quick, who is the ace of the Angels' staff? No clue? Pick your favorite among Ricky Nolasco, Jesse Chavez, Matt Shoemaker, and J.C. Ramirez. The plus side is that the bullpen trio of Blake Parker, Yusmeiro Petit, and Bud Norris is very good so far.
Mike Trout, the best player on the team (also the planet), has a torn ligament in his left thumb, which could cause him to miss some serious time. That's really bad for the Angels and their wild card hopes. He's the only hitter on the team who currently sports an OPS+ over 109. An Angels lineup without Trout features Cameron Maybin as the best hitter. Yuck.
11. Detroit Tigers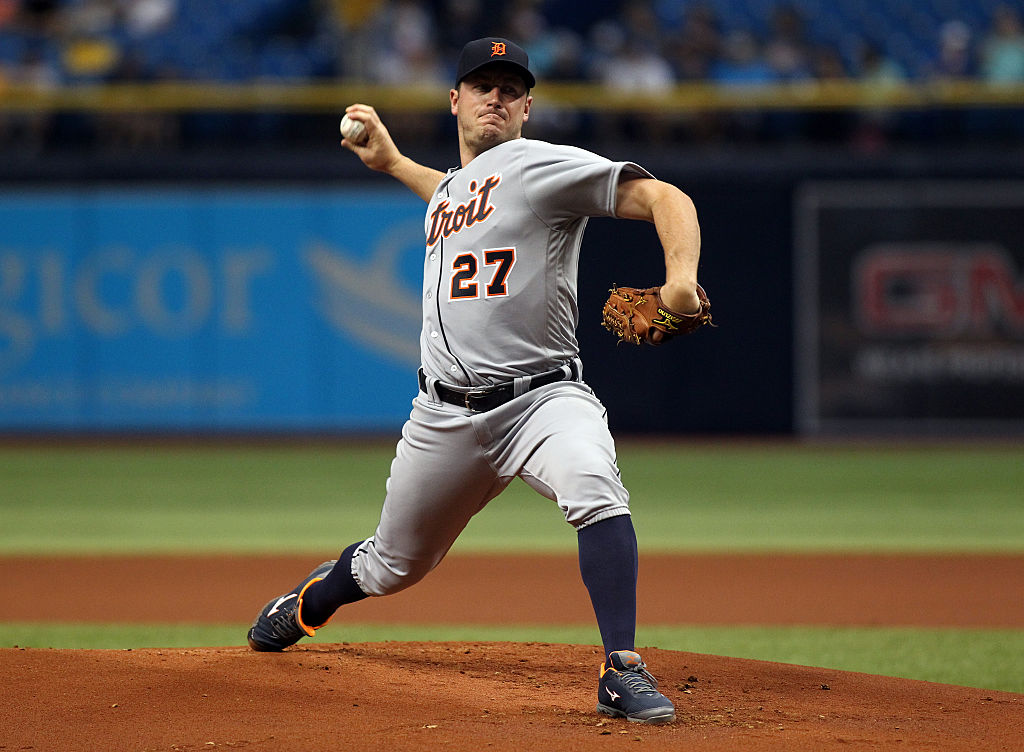 Just days before we made our list of the American League ranked, the Detroit Tigers would've landed further up the list. They were 21-20 and two-games out in the AL Central, keeping pace despite their relatively mediocre record. But a 2-7 stretch has pushed them to five games behind the Minnesota Twins in the division. Worse-than-expected performances from key players such as Ian Kinsler, Nick Castellanos, and Miguel Cabrera have exacerbated the problem.
On the pitching side, Justin Verlander has followed his near-Cy Young season of 2016 with a 4.87 ERA in 61 innings, while Jordan Zimmermann and Matt Boyd have been similarly bad. The good news is that Michael Fulmer has been excellent, with a 2.65 ERA in 68 innings pitched. There's still plenty of time for a turnaround in Detroit; five games is not that much to make up in the standings. But they need a lot of things to go right.
10. Toronto Blue Jays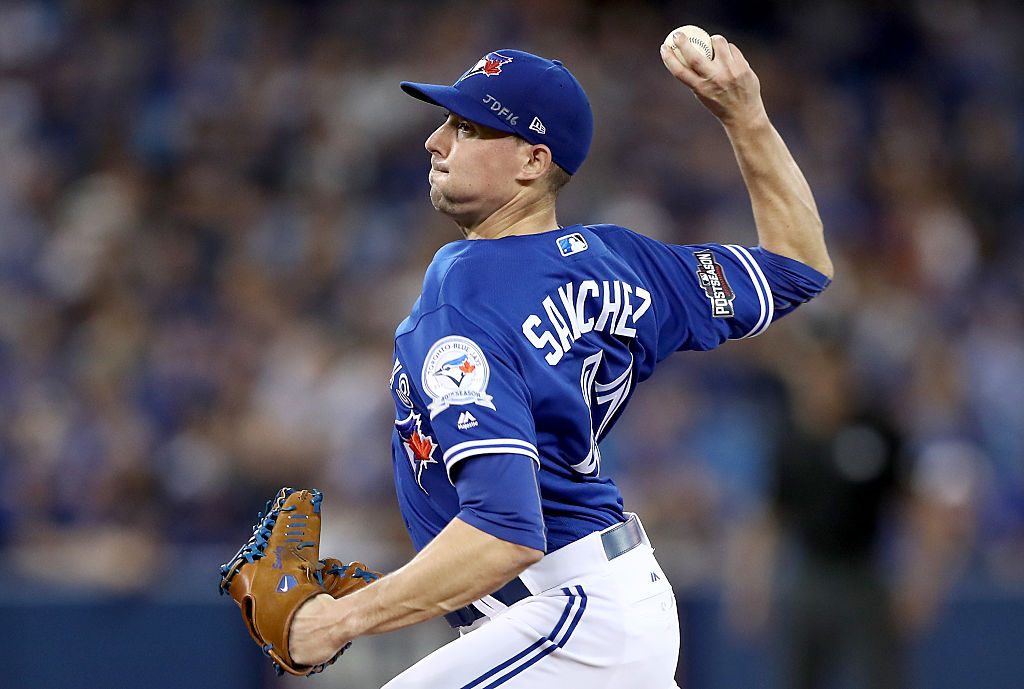 The Toronto Blue Jays started the 2017 season 2-11 and were 10.5 games behind the AL East-leading New York Yankees at one point. So the fact that they're 23-27 and just 7.5 games back through 50 games this season is bordering on a miracle. Jose Bautista has been red-hot lately, hitting .371/.467/.774 with seven home runs in his last 18 games played.
The Blue Jays have gotten excellent production from starting pitchers Marcus Stroman and Marco Estrada, but they'll need more help. Francisco Liriani, J.A. Happ, and Aaron Sanchez are all on the disabled list, and Mat Latos and Mike Bolsinger don't prove to be the answer. Better health from the pitching staff will be the major key to the Jays winning more games and returning to the postseason this season.
9. Chicago White Sox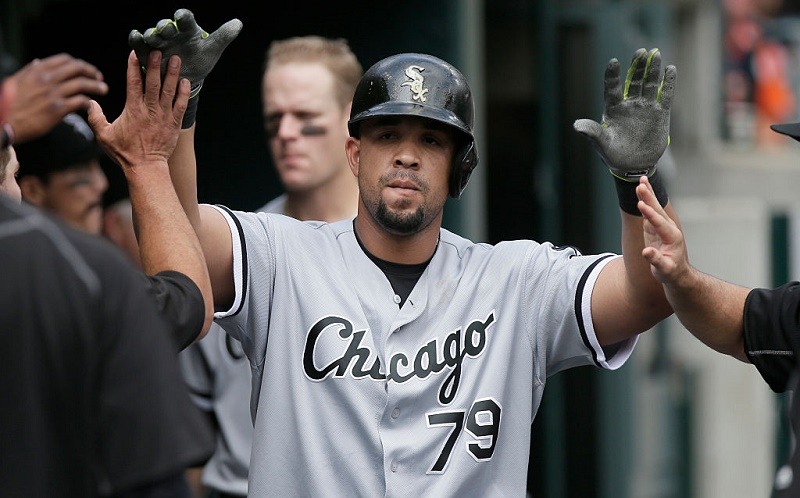 After the Chicago White Sox traded Chris Sale, if somebody told you that the team would get just seven quality starts (so far) from the trio of Jose Quintana, James Shields, and Carlos Rodon, you'd probably assume they were the worst team in baseball. But despite Shields starting just three games, Rodon not having pitched yet, and Quintana having a very un-Quintana season, the White Sox find themselves just a few games under .500.
That's due in large part to the offense picking up the slack lately. Jose Abreu has four home runs and a 1.122 OPS over his last 12 games, and the Sox recently took three-of-four from the Detroit Tigers and Seattle Mariners. Rick Renteria's bunch also just signed 19-year-old Cuban outfielder Luis Robert, so things are definitely looking up — even though they'll almost certainly finish below .500 this season.
8. Baltimore Orioles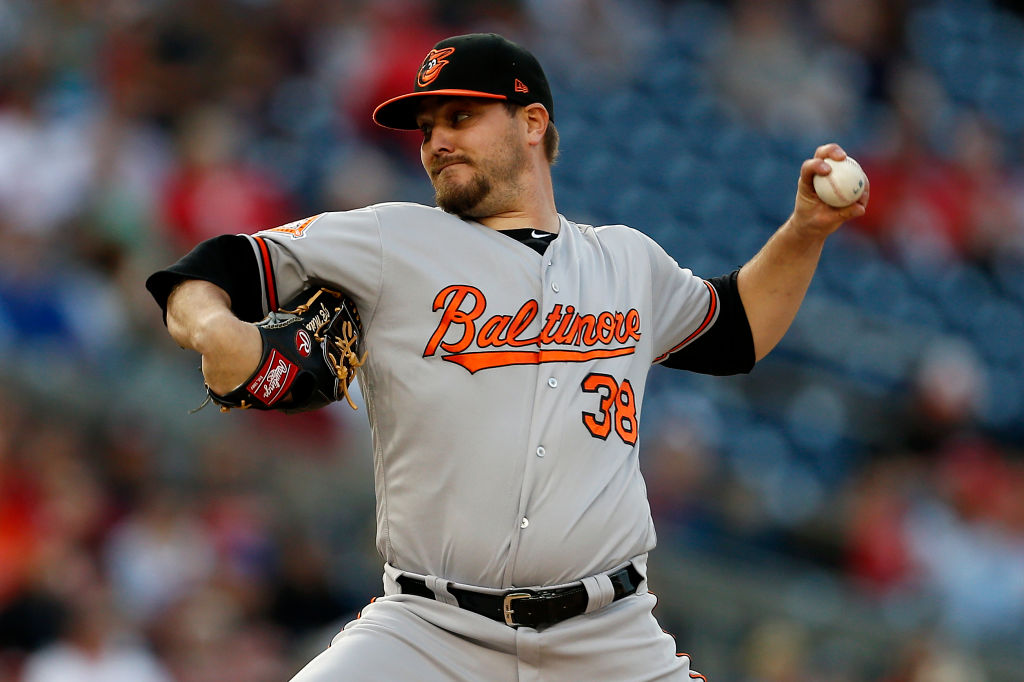 The Baltimore Orioles got off to a great start to the year once again. Sadly, they saw that slip away. Losing star closer Zach Britton to an injury doesn't help at all, without any other truly dominant arms in the bullpen. They also saw Manny Machado go into a bad slump at the plate, posting a .725 OPS as the month of May ended.
The starting rotation is another sad story. Ubaldo Jimenez and Kevin Gausman both have ERA's over 6.00, while Chris Tillman missed a chunk of the season and is only now working his way back into shape. Right-hander Dylan Bundy has been the savior, along with surprising left-hander Wade Miley. However, the Orioles are 4-13 over their last 17 games. There's plenty of talent here, so they get the benefit of the doubt for now, but this is a fringe wild-card contender at best.
7. Texas Rangers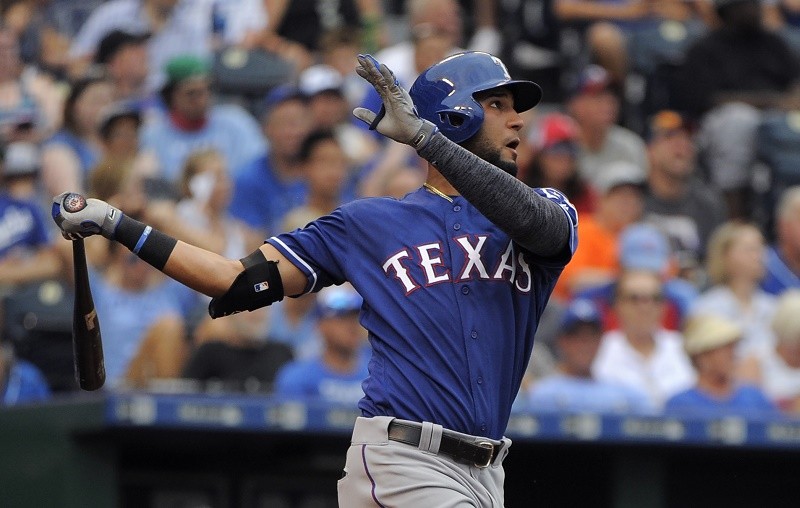 Last season, the Texas Rangers finished with a 95-67 record despite only outscoring their opponents by a grand total of eight runs on the season. Projecting their record based on the run differential, they really should've been 82-80. The Toronto Blue Jays swept Texas out of the ALDS last year, and this season the Rangers are hovering a few games under .500 most of the way.
The offense has done a good job scoring runs, despite Roughned Odor and new addition Mike Napoli performing poorly in the early-goings. The starting pitching has been fine, led by Yu Darvish and the surprising Andrew Cashner, sporting a 3.87 ERA as a unit. But the bullpen has been very bad, at 5.20 and a 1.506 WHIP. The Rangers need to get Cole Hamels back from the DL and for the bullpen to actually hold the lead if they're going to contend for a playoff spot.
6. Tampa Bay Rays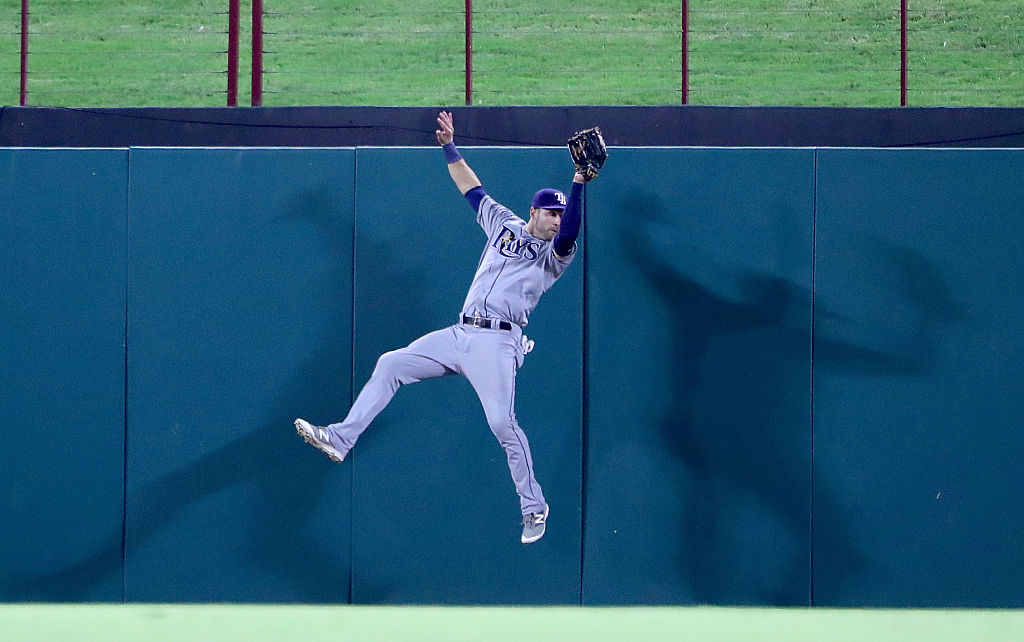 People have talked about whether or not the Tampa Bay Rays would consider trading Chris Archer at the trade deadline, completely ignoring the fact that they may actually be in contention at that time. The Rays probably have the best starting rotation, one-through-five, in the American League. They're third overall in the AL in ERA as a team and are a 3.64 with their starting staff. That's helped push them to a 9-4 record over their last 13 games. That puts the Rays at 28-26.
Beyond the strong starting pitching, the Rays are currently No. 3 in runs scored in the league. Logan Morrison has had the best season of his career so far, with a .890 OPS and 14 home runs through his first 51 games played. Tampa Bay may, in fact, deal Archer at some point, but don't count them out as a wild-card contender.
5. Cleveland Indians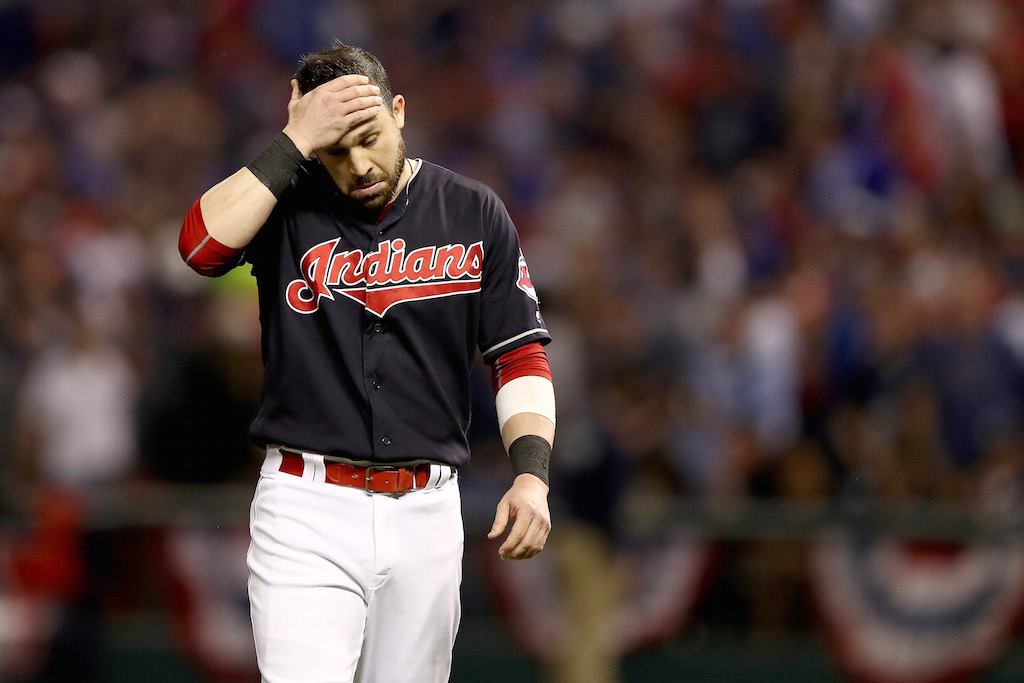 After making it to the World Series last season, the Cleveland Indians have surprised a lot of people for floundering around .500 for most of the 2017 season. While there are positives on offense — including the surprising power of shortstop Francisco Lindor — the real problem is the very thing that was their strength in 2016: the starting pitching.
Corey Kluber is on the disabled list, while Danny Salazar, Josh Tomlin, and Trevor Bauer all have an ERA over 5.50. Carlos Carrasco has been good, but he can't carry the team by himself. The bullpen, led by the dominant left arm of Andrew Miller, is strong. The big free-agent signing, Edwin Encarnacion, had a rough start but has come around lately. Everything will be fine on offense for the Indians, but to return to the playoffs they need their starting pitching to get it together.
4. Minnesota Twins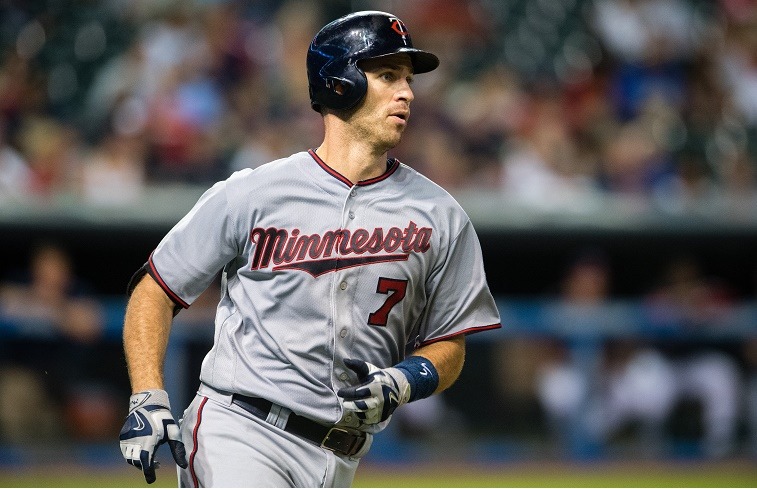 After posting an 8.02 ERA in 14 starts last season, star prospect Jose Berrios posted a 1.66 ERA in his first three starts in 2017 for the Minnesota Twins. The right-hander looks every bit the ace he was projected to be, which bodes well for the Twins' chances at making the playoffs this season. They're 26-21, leading the AL Central over the Indians by one game, despite being 11th in ERA and 10th in runs scored in the American League.
We give the Twins the benefit of the doubt because they've done it through 47 games. However, it's hard to see Ervin Santana (34 years old with a 4.01 ERA in his career) leading the league with a 1.75 ERA much longer. Joe Mauer is having a nice year, as is Robbie Grossman; Miguel Sano broke out with 12 home runs and a .996 OPS. There's a lot of potential in Minnesota.
3. Boston Red Sox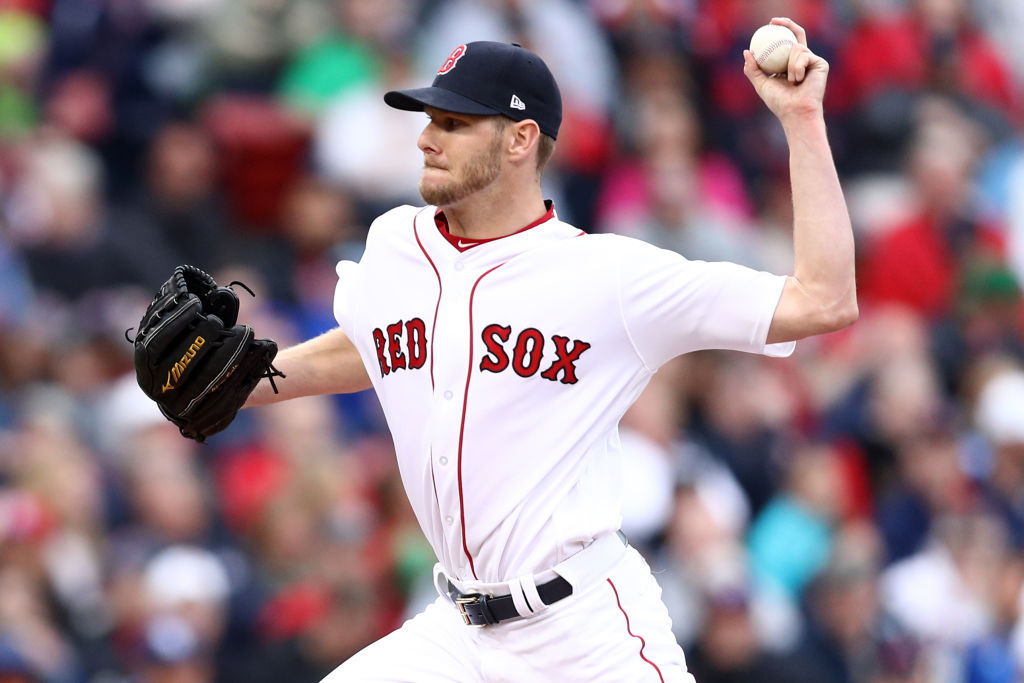 After falling short in the ALDS against the Cleveland Indians last season — despite being the favorite in the American League to go to the World Series — things still looked up for the Boston Red Sox. They have a great young core of hitters; Mookie Betts, Jackie Bradley Jr., Xander Bogaerts, and Andrew Benintendi join veterans Dustin Pedroia and Mitch Moreland in the lineup.
Add in star left-handed pitcher Chris Sale, and how could they lose? Well, a major injury to David Price is a start. Add in a scuffling offense that's sixth in the AL in runs scored, and the Red Sox find themselves trailing in the AL East by three games. But Price is back on the mound and the Sox still have the most talented team in the AL, top to bottom, so don't be surprised if they do end up in the World Series this year.
2. New York Yankees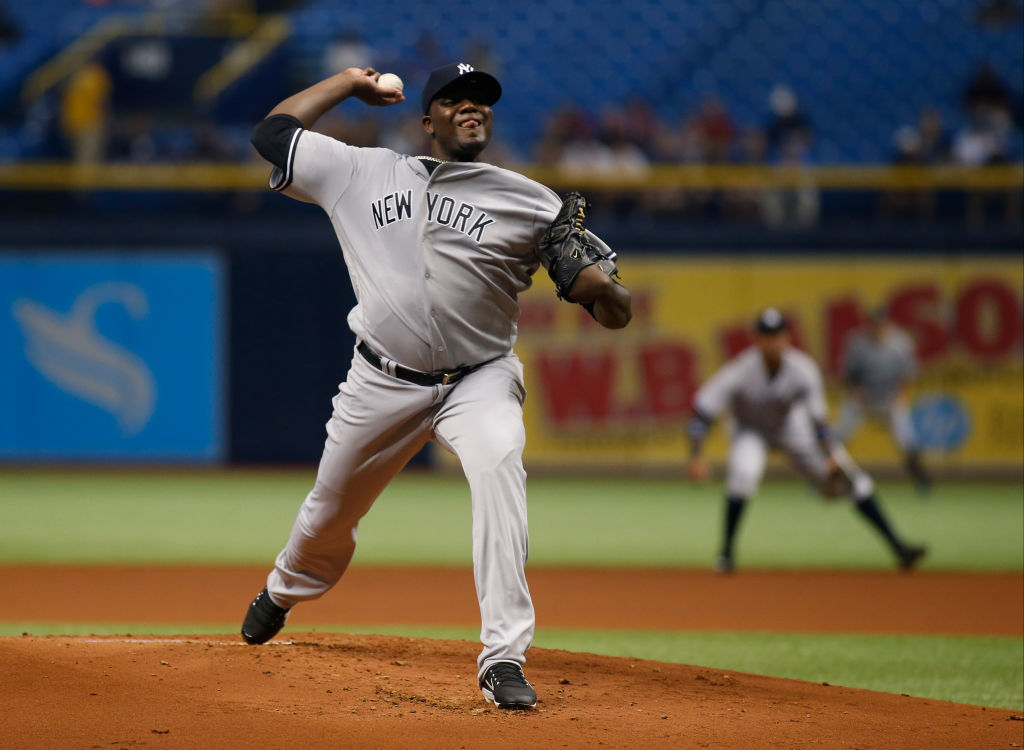 The Red Sox find themselves trailing one team in the AL East right now: the surprising New York Yankees. They're second in the American League in runs scored, due in large part to slugging outfielder Aaron Judge. He has taken the league by storm, leading with 17 home runs and posting a 1.106 OPS. Outside of Judge, Starlin Castro is having the best season of his career while Brett Gardner and Matt Holliday have also been studs at the plate.
On the pitching side, Masahiro Tanaka and CC Sabathia are actually struggling quite a bit, but Michael Pineda and Luis Severino have been outstanding. The bullpen, which features Aroldis Chapman (currently on the disabled list) and Dellin Betances, has also been great. There are some questions about whether or not the Yankees can keep up the pace over a full season to win the AL East, but they will contend at the very least.
1. Houston Astros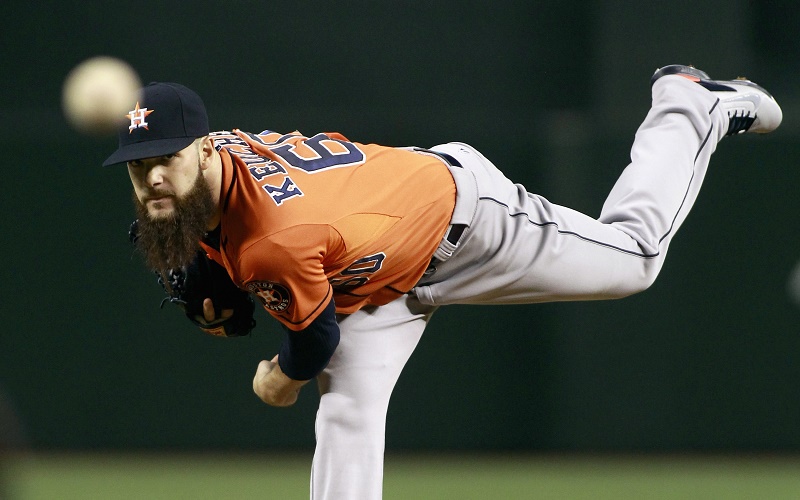 The Houston Astros have the best record in all of baseball, but can we take a moment to talk about Marwin Gonzalez? You may not have heard of the utility man, but he has played all the positions on the field in 2017 — minus catcher and pitcher — while starting at least three games at five different spots. Gonzalez has a slash line of .311/.401/.639 with 11 home runs (two away from his career-high of 13 set last year) despite a career slash line of .261/.308/.408 in six seasons.
But the Astros have been much more than just Gonzalez. Carlos Correa is having a tremendous season while Jose Altuve is doing the usual Jose Altuve things. Dallas Keuchel has bounced back after a tough 2016, and Lance McCullers has a 2.48 ERA in 11 starts. Even if Gonzalez and the Astros come back down to earth a bit, their division is relatively weak and extremely winnable.
Statistics courtesy of ESPN and Baseball-Reference.