MLB: The Entire National League Ranked
Certain points in the baseball calendar are unofficial check-ins. The first is Memorial Day, which generally falls around the time that a quarter of MLB games have been played. The All-Star break in July follows this time. The next check-in occurs around the beginning of September, when teams can expand their rosters from 25 to 40.
Memorial Day weekend means we arrived at the first checkpoint, so we put together some power rankings for the National League. Plenty of teams have surprised us, and some teams have completely underperformed. We ordered them from last to first how we see fit. Here is the National League ranked.
15. Philadelphia Phillies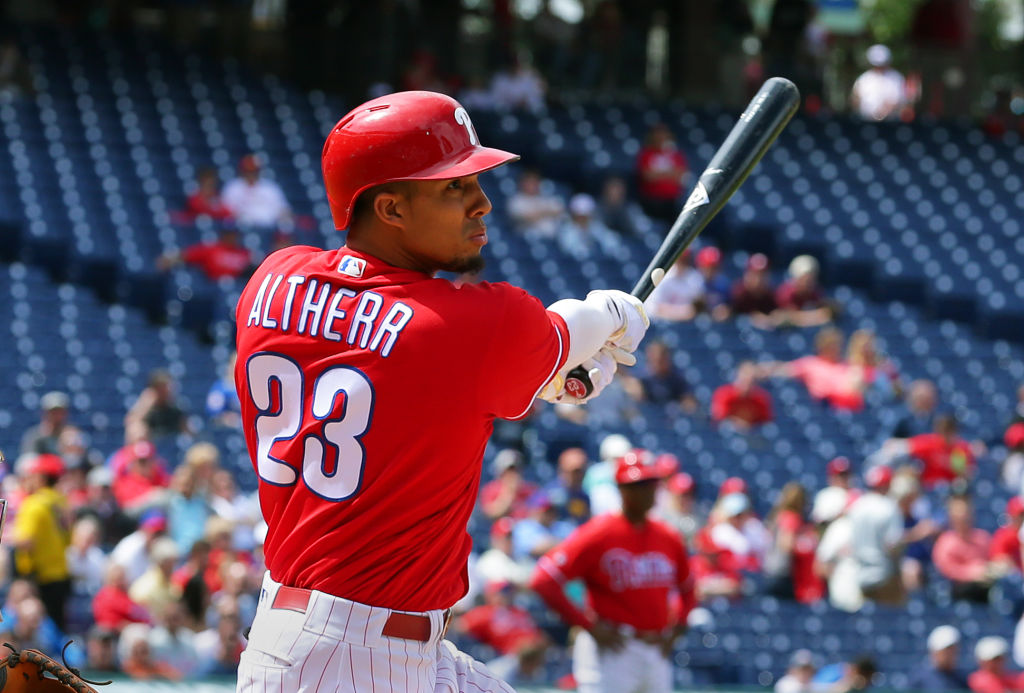 The Philadelphia Phillies come in at No. 15 in the National League, or essentially last place. But don't let that fool you about their rebuild, which is going fairly well. They have some solid pieces in place for the future, including Aaron Altherr, Maikel Franco, and Odubel Herrera — although the latter two have had a rough go of it early in 2017.
The Phillies have had a few injury problems, including their statistically-best starting pitcher, Aaron Nola, and several of their role players. Jerad Eickoff and Vince Velasquez have drastically underperformed, which leads to the team's 4.80 ERA as a staff (12th in the National League). We like where the Phillies are going as an organization, but they may not get there as quickly as we previously thought.
14. Miami Marlins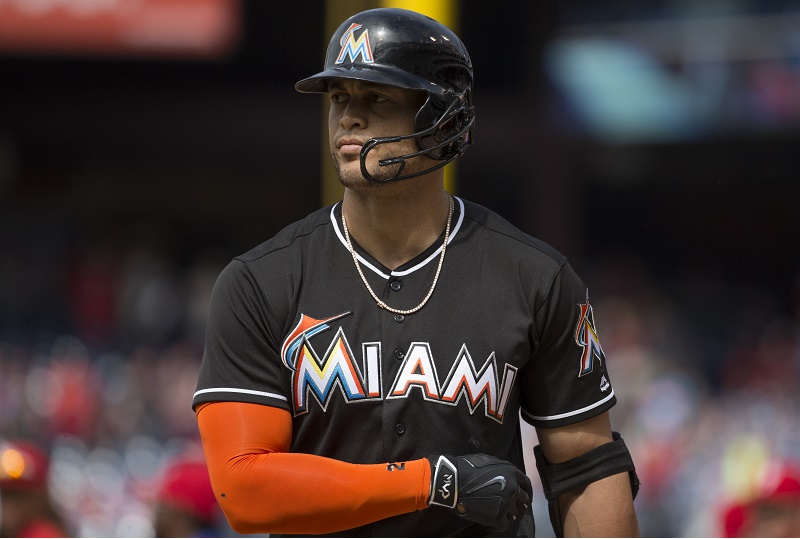 The Miami Marlins might've been in last place on our list of the National League ranked. However, we take slight pity on them because of the massive injury issues. Wei-Yin Chen and Tom Koehler are both currently on the disabled list. Left-handed starter Adam Conley moved down to the minors after posting a 7.53 ERA. The Marlins have the worst starting pitching in the league. With that statement you can't ignore the obvious: Losing Jose Fernandez in last September's tragic boating accident plays a major role.
The bullpen has converted just four of 11 save opportunities, which is bad, and the offense is non-existent. Martin Prado and Adeiny Hechavarria have spent significant time on the DL, while outfielder Christian Yelich has been pedestrian with a .704 OPS in 43 games. Basically the only thing that's gone right for Miami is that Giancarlo Stanton is healthy and has hit 11 home runs.
13. San Diego Padres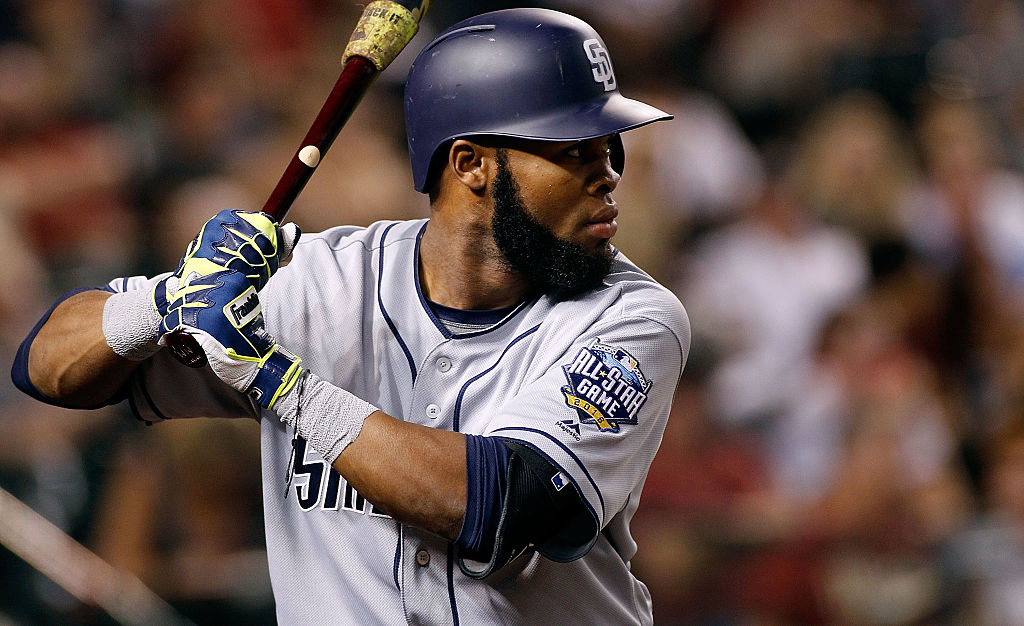 You know things are going poorly when the player leading your team in WAR is Clayton Richard. That's where things stand for the San Diego Padres, whose best pitcher is a 33-year-old left-hander who doesn't strike anyone out and has a 4.31 ERA in 10 starts this season. Predictably, the Padres have one of the worst offenses in the game, coming in no better than No. 14 in the National League in runs scored, batting average, on-base percentage, and slugging percentage.
Even though Petco Park is a notorious pitchers park, San Diego still has one of the worst pitching staffs in the big leagues with a 4.83 ERA. The aforementioned Richard is fine overall, as is Trevor Cahill (3.27 ERA in 41 1/3 innings, but on the disabled list). The silver lining in San Diego? Wil Myers continues to be an above-average baseball player. Bonus points for third baseman Ryan Schimpf, who somehow has 13 home runs in 46 games despite a .163 batting average.
12. Atlanta Braves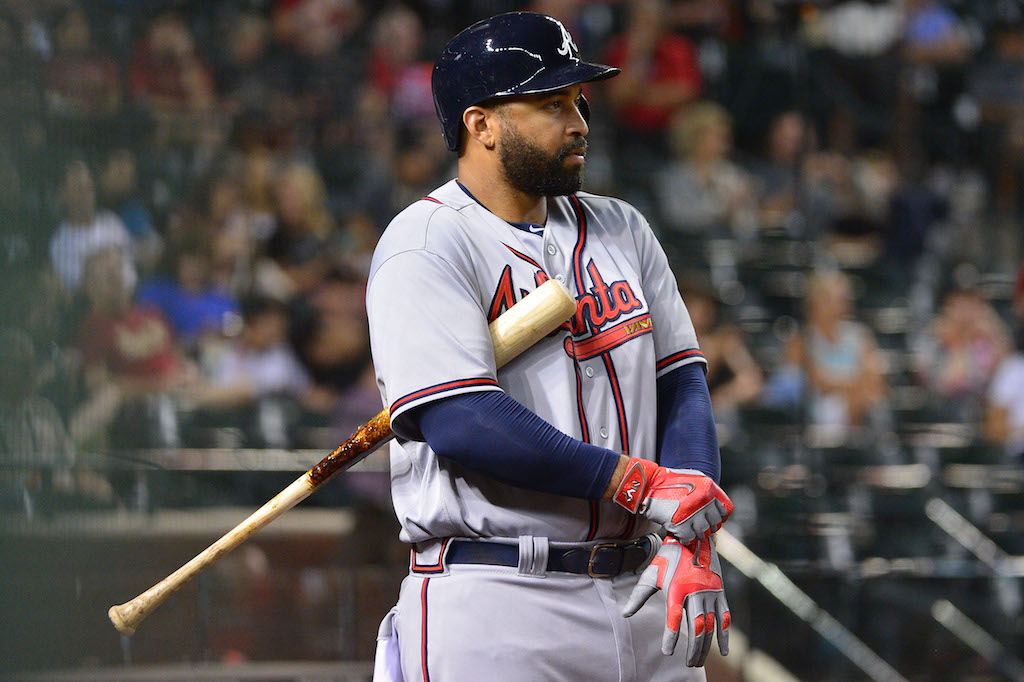 The Atlanta Braves might have landed slightly further up on our list of the National League ranked, had they not lost first baseman Freddie Freeman for three months. Freeman has a fractured left wrist — a major injury for a power hitter. There's no guarantee that he returns at full strength at all in 2017. This really hurts their chances of getting into playoff contention, and to be honest those chances weren't all that good in the first place.
Bartolo Colon has been a big disappointment with a 6.96 ERA in 53 innings, but expecting another All-Star season from the 44-year-old was an obvious mistake. The good news for the Braves: Matt Kemp has seen a major resurgence, posting a .947 OPS so far this season. Between Kurt Suzuki and Tyler Flowers, Atlanta has received tremendous production from the catcher position. Both players hold an OPS over .860 and combine for five home runs and 30 RBI in 204 plate appearances.
11. San Francisco Giants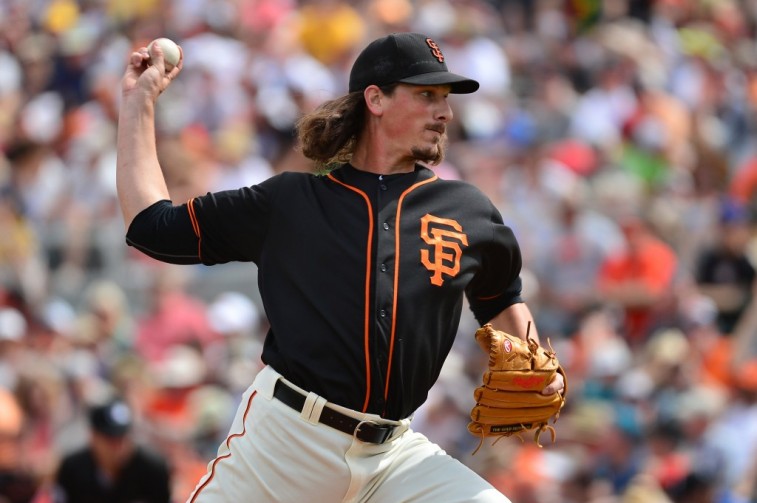 The San Francisco Giants entered play on Memorial Day with a 22-30 record, but honestly it could be worse. Going on projected record based on run differential, they're more deserving of a 19-33 record. This has a lot to do with injuries, including Madison Bumgarner's sprained left shoulder that will keep him out until August. Hunter Pence struggled, with an ugly .627 OPS on the season, and has also spent a significant amount of time on the disabled list.
Outside of all this, the starting rotation is atrocious. Of the four pitchers who entered the season as starters alongside Bumgarner, Matt Cain has the lowest ERA (4.45). Yes, Cain has been slightly better than Johnny Cueto, Jeff Samardzija, and Matt Moore — at least, by the measure of ERA. It will take a major turnaround for San Francisco to get back into the playoff chase.
10. New York Mets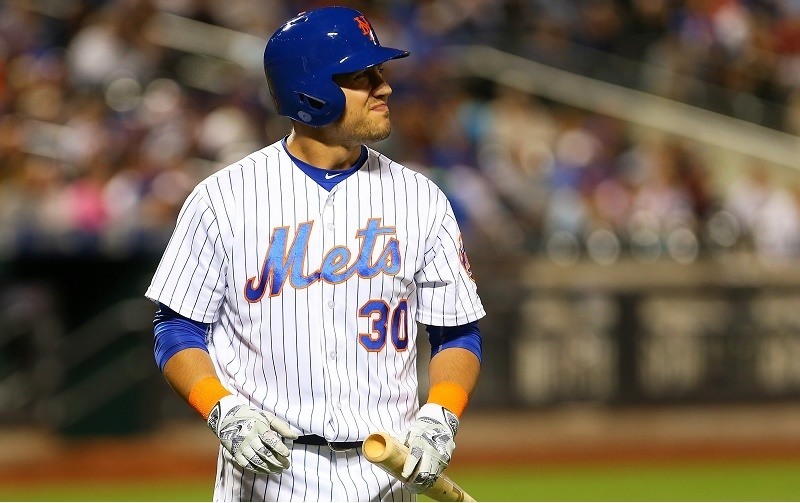 At least the Giants aren't the only playoff team from 2016 that finds itself on the outside early in 2017. The injury bug also hit the New York Mets hard, with Noah Syndergaard on the 60-day DL and other important players, such as Yoenis Cespedes, missing a lot of time. Steven Matz hasn't made his season debut yet, while Matt Harvey and Robert Gsellman have been really bad. Other than that, everything is fine.
The Mets, once boasting the greatest young starting rotation in all of baseball, are absolutely dead last in the National League in ERA at 4.99. They have an uphill battle in the NL East, trailing the Washington Nationals by 9.5 games and not showing any signs of turning things around.
9. Cincinnati Reds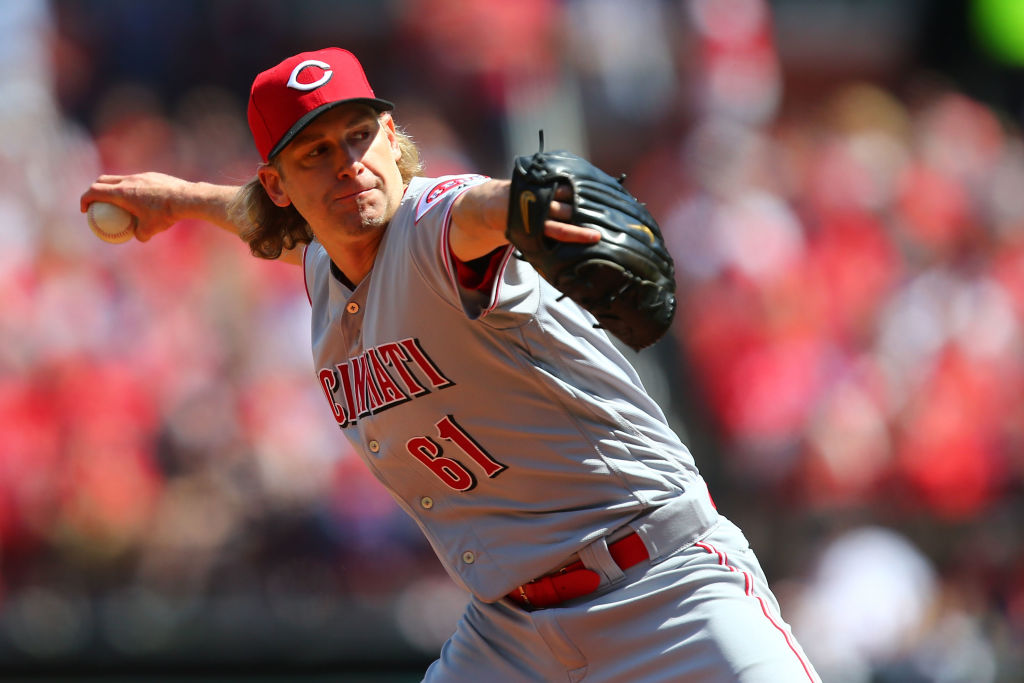 The Cincinnati Reds got off to a reasonably good start to the 2017 season, looking like they may actually hold their own in the competitive NL Central. The Reds were 19-16 at one point, but fell just 24-25 heading into Memorial Day. Bryan Price's team got an absurd start from shortstop Zack Cozart, who has a 1.025 OPS through his first 41 games played.
While there is a lot of good, positive signs for the Reds and their rebuild going forward, not everything is peachy in Cincinnati. Jose Peraza has been a disappointment so far. Billy Hamilton still hasn't learned how to get on base at a reasonable enough rate. The starting pitching was hit hard with injuries, and those who have stayed healthy have pitched poorly. The starters have posted a 5.74 ERA.
8. Pittsburgh Pirates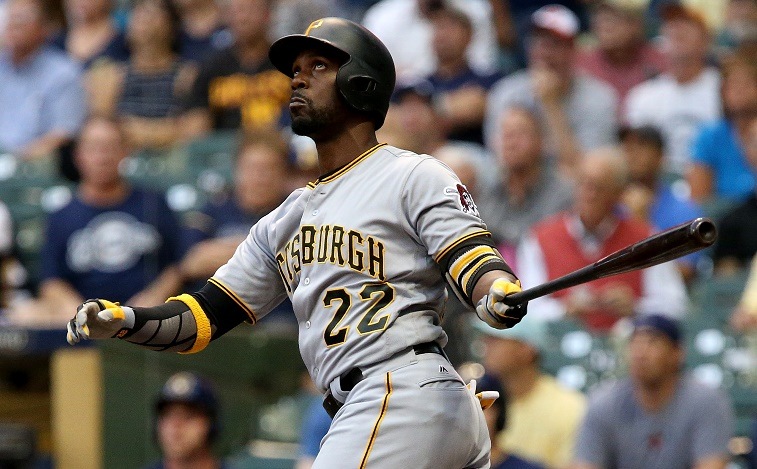 Despite having a worse record than the Reds, the Pittsburgh Pirates find themselves one step ahead. Why? Because they're simply the better team, and we aren't buying the Pirates staying in the cellar in the NL Central for too much longer. They've had some rough breaks, with Starling Marte getting hit with an 80-game PED suspension and starting pitcher Jameson Taillon missing an extended period due to treatment for testicular cancer. But in the end, they're talented enough to contend in the wild card.
Ivan Nova and Gerrit Cole have been an excellent one-two punch in the rotation, while the backend of the bullpen has been about as good as anyone in baseball. If they actually do return to playoff contention, it'll be because the offense kicked it into gear. Pittsburgh ranks No. 13 in the NL in OPS, at just .695 as a team.
7. Milwaukee Brewers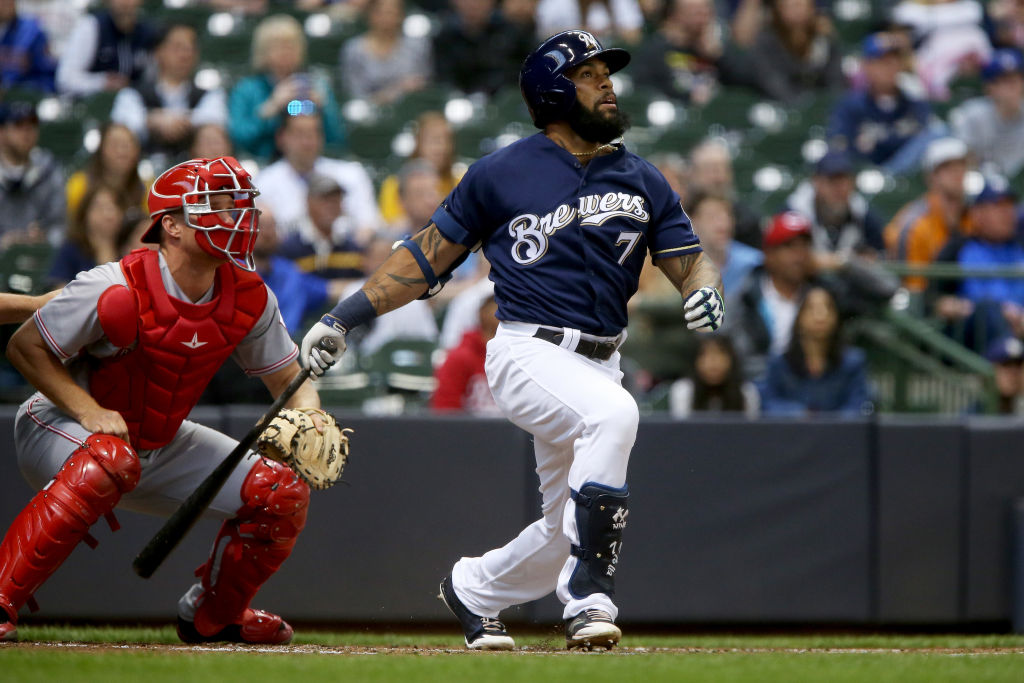 If you had the Milwaukee Brewers in first place on Memorial Day, go ahead and pat yourself on the back. If you still think they'll be in first place at the end of the season, we know of some land for sale in Florida. The Brewers, much like the Reds, are in the midst of a rebuild that's starting to show some light at the end of the tunnel. But despite their solid play through the first quarter of the year, Milwaukee isn't quite ready to contend in this division.
Eric Thames, the slugger with the surprising hot start, has been very cold for a few weeks. Over his last 12 games, Thames is hitting just 3-for-34 with zero extra-base hits. Ryan Braun, the Brewers' best hitter, has spent a decent chunk of the year on the disabled list while the starting rotation has left much to be desired. Junior Guerra, their best pitcher, has thrown just 8 2/3 innings in 2017.
6. St. Louis Cardinals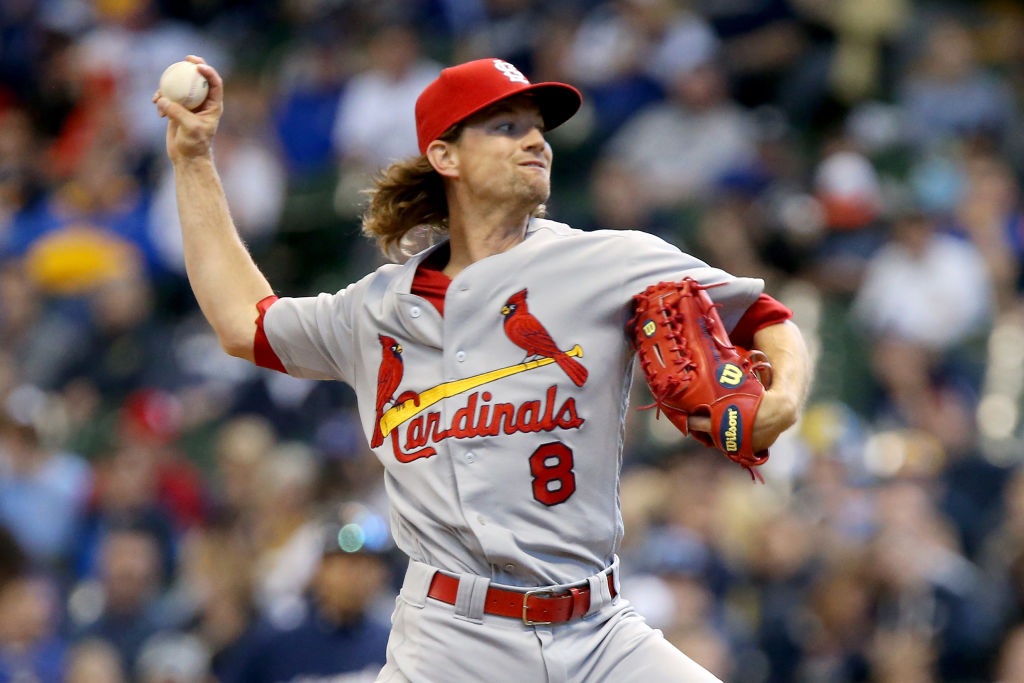 All things considered, the St. Louis Cardinals are about where we expect them to be at this point in the season (hanging around .500 and still in the midst of the playoff chase). How did they get there? Well, that's the surprising part. The starting rotation, originally projected to be anywhere from mediocre to bad, has actually been one of the best in the game.
But the offense has struggled on the whole, seeing a major dropoff in overall power from 2016. Free agent additions such as Dexter Fowler and reliever Brett Cecil have yet to pay off, and the Cardinals' bullpen has had some serious issues in the late innings. Unless Mike Leake continues on a pace that puts him in the Cy Young conversation, the Cardinals probably aren't in for a magical season.
5. Chicago Cubs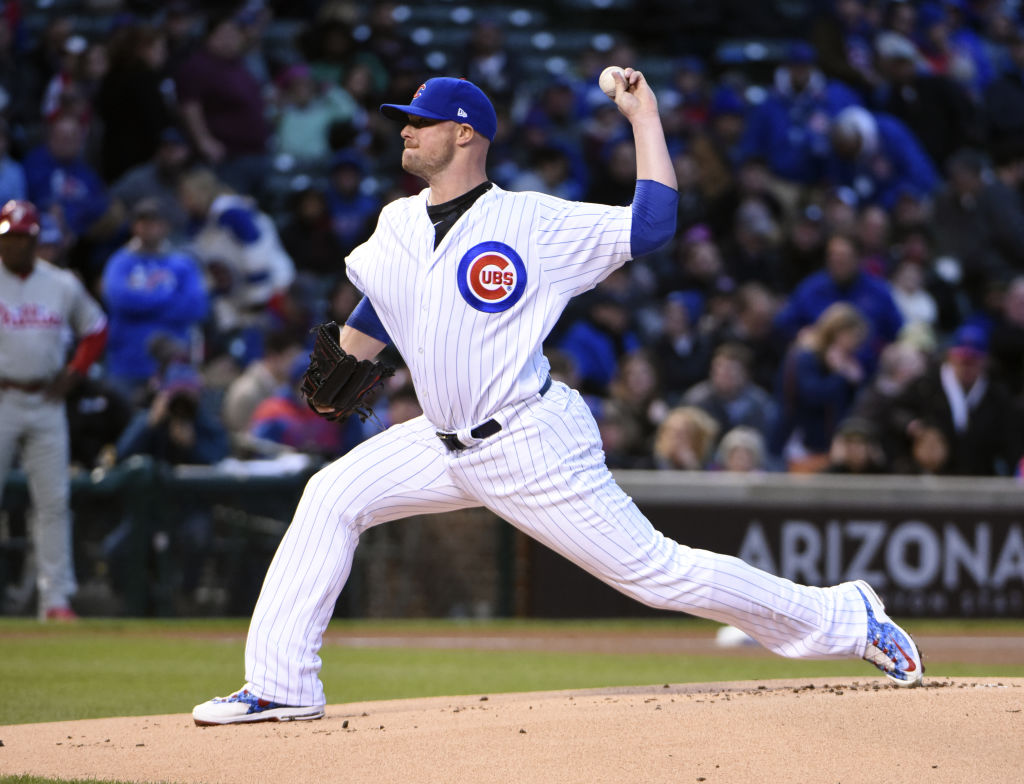 Speaking of magical seasons, the Chicago Cubs had one in 2016. They went 103-58, winning the World Series and ending a century-plus of misery. Coming into 2017, they were once again a heavy favorite in the National League. But things haven't exactly worked out for the Cubs, who are just 25-24 on the season and 1.5 games back in their division.
Kyle Schwarber and Addison Russell have been dreadful at the plate, while Jake Arrieta and John Lackey have been dreadful on the mound. The Cubs are just eighth in the National League in runs scored this season, and a strong bullpen has pretty much saved their pitching staff on days when Jon Lester or Kyle Hendricks aren't on the mound. The Cubs have a ton of talent, so the expectation is still that they end up in first place in the NL Central.
4. Arizona Diamondbacks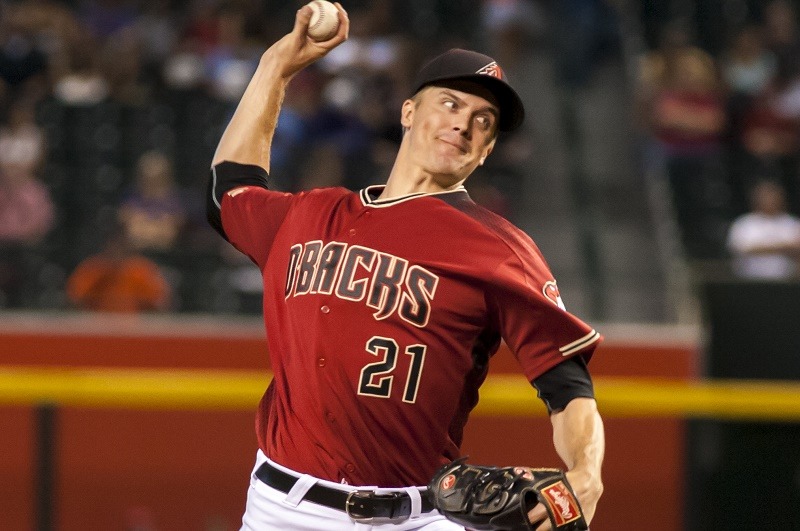 The Arizona Diamondbacks made some under-the-radar moves in the offseason to put together a serious playoff contender in the NL West. They're off to an excellent start, with Paul Goldschmidt, Jake Lamb, and Chris Owings leading the way offensively. The D-backs are No. 3 in the National League in runs scored, on-base percentage, and OPS.
On the pitching side, they yet again got next to nothing from Shelby Miller. But Taijuan Walker, acquired from the Seattle Mariners for shortstop Jean Segura, started well with a 3.49 ERA in 52 innings before landing on the disabled list. Zack Grienke is back to his former self, with a 3.24 ERA in 72 1/3 innings. The only true problem is the bullpen; while closer Fernando Rodney has an ugly 6.75 ERA he has only blown two of his 15 save opportunities.
3. Colorado Rockies
It shouldn't shock anyone that the Colorado Rockies are one of the best teams in terms of run-scoring in the National League. But did you also know that they are fourth in ERA? Closer Greg Holland has been outstanding, converting all 19 save opportunities with a 1.37 ERA in 19 2/3 innings. Antonio Senzatela, Kyle Freeland, and German Marquez — all pitchers you've surely heard of — have been excellent in the starting rotation.
The fact is, there's also room for improvement. Trevor Story, D.J. LeMahieu, and Carlos Gonzalez have all had somewhat rough starts to the year, while Ian Desmond missed the entire first month with an injury. We aren't saying that the Rockies will win the NL West this season, but they aren't going to drop out of the playoff chase anytime soon.
2. Washington Nationals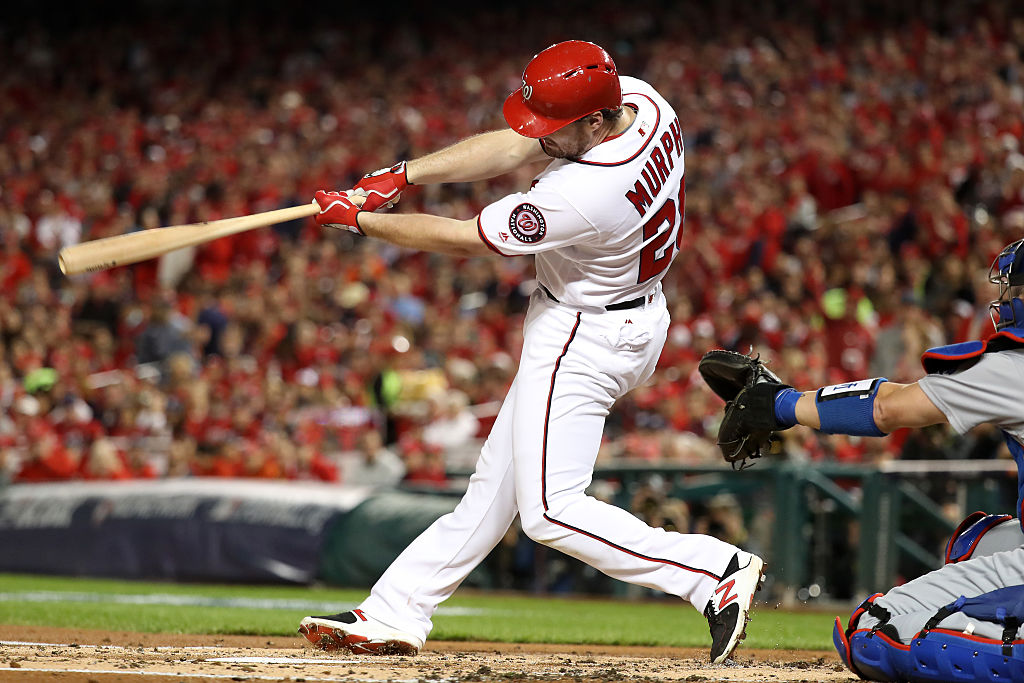 With how great the NL West has been at the top this season, the Washington Nationals are often overlooked in the National League. They lost outfielder Adam Eaton for the season with an ACL tear, but Michael Taylor has filled in admirably. Jayson Werth is having his best season since 2014, while Bryce Harper looks like the MVP of 2015 again with a 191 OPS+. Offensively, the Nats lead the league in runs scored.
And who could offer a better one-two punch in the playoffs than Max Scherzer and Stephen Strasburg? Gio Gonzalez has also had an excellent season, with a 2.90 ERA in 62 innings pitched. The problem for Washington: the shaky bullpen, where Blake Treinen, Enny Romero, and Shawn Kelley all struggle in holding leads. If the Nats get that issue figured out, they could move to the No. 1 spot.
1. Los Angeles Dodgers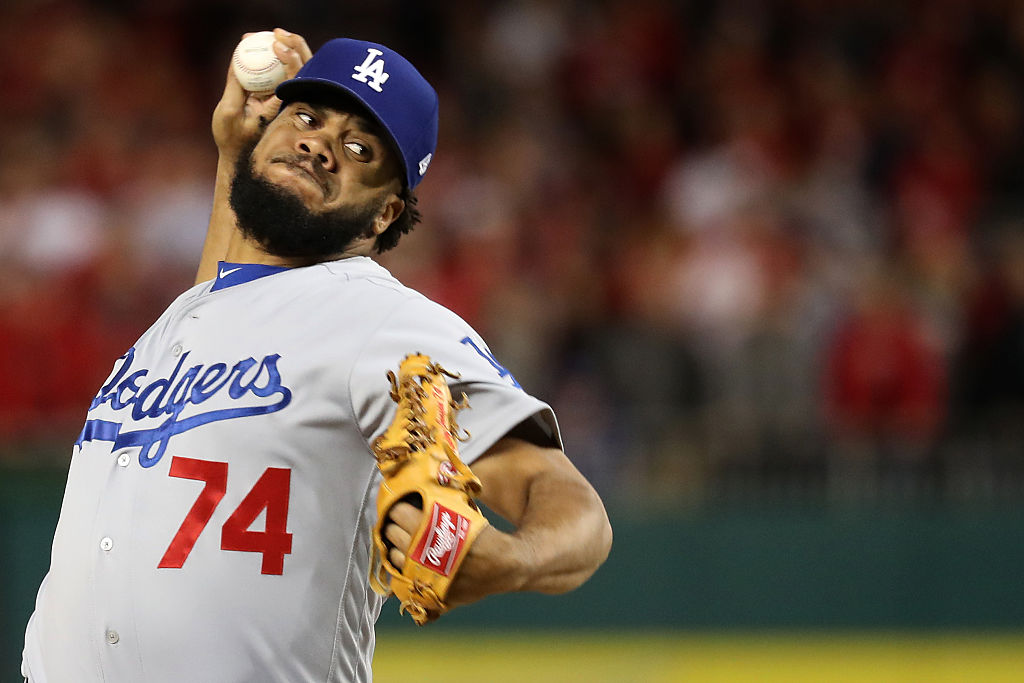 Right now, the top spot goes to the Los Angeles Dodgers. They just swept the Chicago Cubs, who came into LA going 7-2 on a recent home stand. Clayton Kershaw is healthy and outstanding — as always — and starting pitcher Alex Wood has had a great start to the season as well, with a 1.69 ERA in 48 innings pitched.
If there is one knock on the Dodgers, it's that they continue to have major injury issues. Brandon McCarthy just got hurt again, while Adrian Gonzalez, Justin Turner, Joc Pederson, and Rich Hill have all spent time on the disabled list. Logan Forsythe, Chase Utley, Pederson, and Gonzalez have all been somewhat spotty at the plate, as well, which means there's actually room for improvement. That doesn't even cover the fact that they're the deepest organization, top to bottom. Right now, the Dodgers are the team to beat in the National League.
Statistics courtesy of ESPN and Baseball-Reference.