MLB: The New York Yankees 2019 Blueprint for Success
In 2017, the New York Yankees went with a youth movement and surprised many experts by making it to Game 7 of the ALCS. In 2018 they won 100 games and lost in the ALDS to an unstoppable Boston team. The team had high expectations to contend for not just the AL East, but also the World Series heading into 2019. They have struggled so far, however, and it's been frustrating for Yankee fans after the increased expectations that followed them after the last two seasons. What's happening in the Bronx, and how can they get things turned around?

Injuries have taken a toll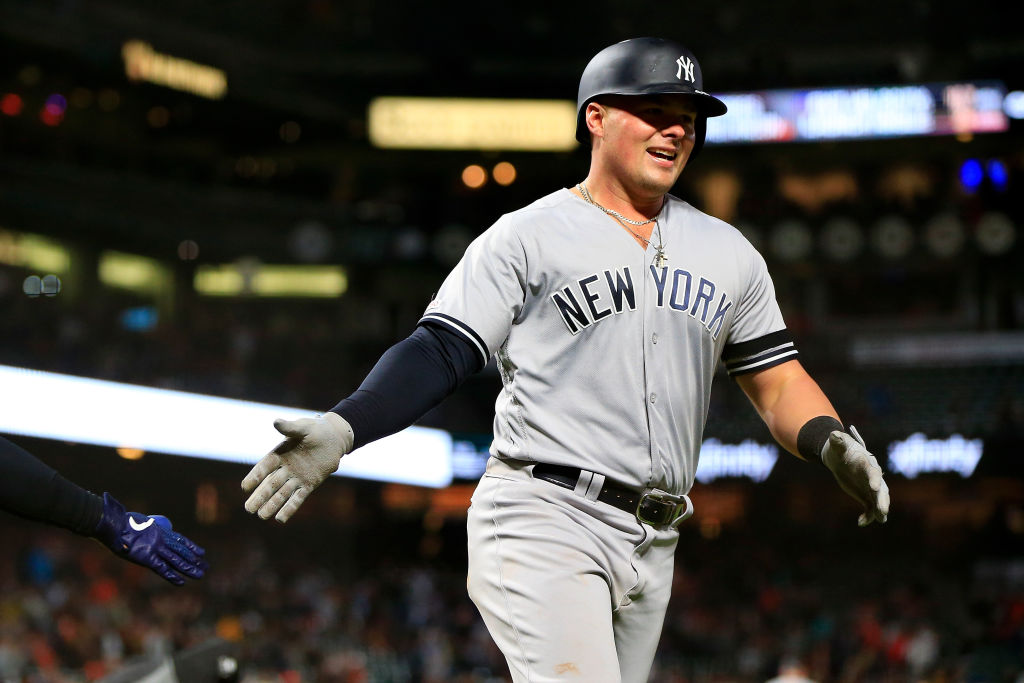 To understand the current predicament, it's important to look at why they are where they are. The Yankees currently have 13 players on the injured list, including some of their best:

Aaron Judge
Giancarlo Stanton
Aaron Hicks
Luis Severino
Dellin Betances
Miguel Andujar
Didi Gregorius
Greg Bird
Troy Tulowitzki
Forbes noted the Yankees currently have $81.9 million worth of contracts sitting on the injured list. The amount of production they've lost to injuries in the first month is staggering.

The bullpen has struggled
The Yankees' bullpen, thought to be a strong point after the offseason, has not pitched consistently. Formerly dependable long man Chad Green has struggled. Highly touted offseason acquisition Adam Ottavino has underwhelmed. Fellow free-agent acquisition Zach Britton has also failed to impress.

The good news? The Yanks' bullpen's luck has been so bad, it almost has nowhere to go but up.

Offseason moves
The Yankees avoided a flashy signing like Manny Machado in free agency, opting for four key additions in the offseason:

RP Adam Ottavino
SP James Paxton
SS Troy Tulowitzki
IF DJ LeMahieu
As noted above, Ottavino has had trouble maintaining consistency thus far. Tulowitzki has been injured. Paxton had issues early on but responded with a 12-strikeout, eight-inning gem against Boston on April 16. LeMahieu has been outstanding so far, being one of the few bright spots on an otherwise unremarkable roster thus far.

How the Yankees can turn it around in 2019
The Yankees have tread water and hovered around the .500 mark recently despite the many issues. If they hope to contend for the AL East and the World Series this season, there are several steps they have to take, and a few breaks they have to hope for:
They need to get healthy. They don't need every player on the injured list back, but they won't win anything this year without Aaron Judge, Giancarlo Stanton, Gary Sanchez, and Aaron Hicks logging significant at bats. Likewise in the pitching rotation, they'll need Luis Severino back soon.
They need help. Even when Greg Bird was healthy, he wasn't playing well. Luke Voit has been hitting considerably well at first base, but having another player to platoon him with wouldn't hurt. The Yankees should use some of their significant minor league assets to target a first baseman with power, such as Chicago's Jose Abreu.
They need another top line starter. The Yankees starting pitching has been a strength so far this year. C.C. Sabathia pitched well in his first two starts, Masahiro Tanaka has been his usual, consistent self, and James Paxton seems to be settling in. With Severino out for the foreseeable future, having another front-line starter would be a boon in the regular season and even more helpful when the postseason comes around. If the Indians fall out of contention, the Yankees should inquire about a reliable veteran like Carlos Carrasco or Corey Kluber. They should also continue to pester the Mets about the status of Noah Syndergaard and Jacob deGrom.
Give the bullpen time to right itself. The Yankees' starters have pitched well so far. They need to continue to do so in order not to wear out the bullpen. The Yankees' relievers have plenty of talent and should come around if their arms aren't taxed. The only way to give them time to recuperate is for the starters to pitch deep into ball games.
The Yankees have had some horrid luck so far but haven't played so poorly that they're out of contention. With some better luck and a few shrewd moves, the Yankees could be right back on top of the baseball world by the time October rolls around.