MLB: The New York Yankees vs. Gerrit Cole Battle is "Gonna Be Fun"
Another day, another dominant start from Houston Astros ace Gerrit Cole. In a must-win Game 5 at home against the Tampa Bay Rays in the ALDS, Cole did what he has done all season; dominated the opposition. The Rays had no answer for the 29-year-old, who struck out 10 batters over eight innings and allowed only two hits, two walks, and one run. Houston advanced into the ALCS where they will face the New York Yankees for a chance to go to the World Series.
With the Los Angeles Dodgers out of the playoffs, the winner of this Yankees vs. Astros series will be a heavy favorite in the World Series. And the key to who wins this series could be the battle between Gerrit Cole and this high-powered Yankees offense.
Gerrit Cole is on another level right now
Cole's brilliant performance was his second in this series. In a 3-1 Game 2 win against the Rays, Gerrit Cole went 7.2 innings with four hits, one walk, no runs, and 15 strikeouts. The Astros ace finished the ALDS with a sterling 0.57 ERA and 0.57 WHIP as Tampa Bay batted only .118 against him.
During the regular season, Cole finished with the third-best ERA in the majors at 2.50, second behind teammate Justin Verlander in WHIP (0.89) and wins (20), and best in the league in strikeouts. But for as remarkable as his season as a whole was, Gerrit Cole has been virtually unhittable since July 17.
Over his last 15 starts (including these two playoff games), Cole has pitched 105.1 innings with a 1.37 ERA, a 0.69 WHIP, and 168 strikeouts. The Astros are a perfect 15-0 in these 15 games, outscoring their opponents 114 to 31 along the way.
The New York Yankees offense is on another level, too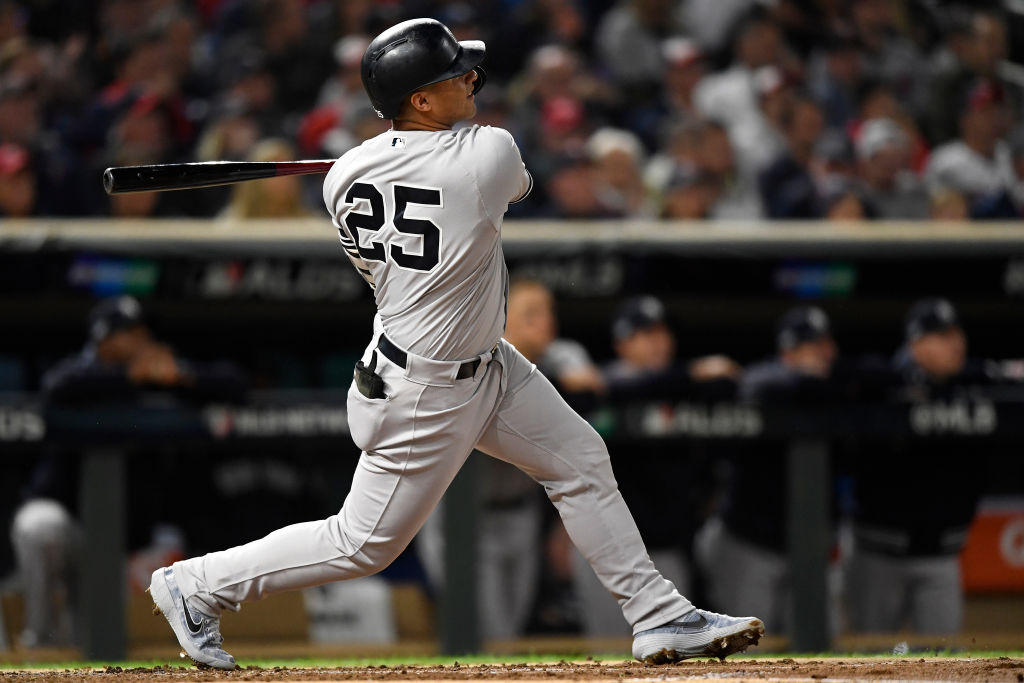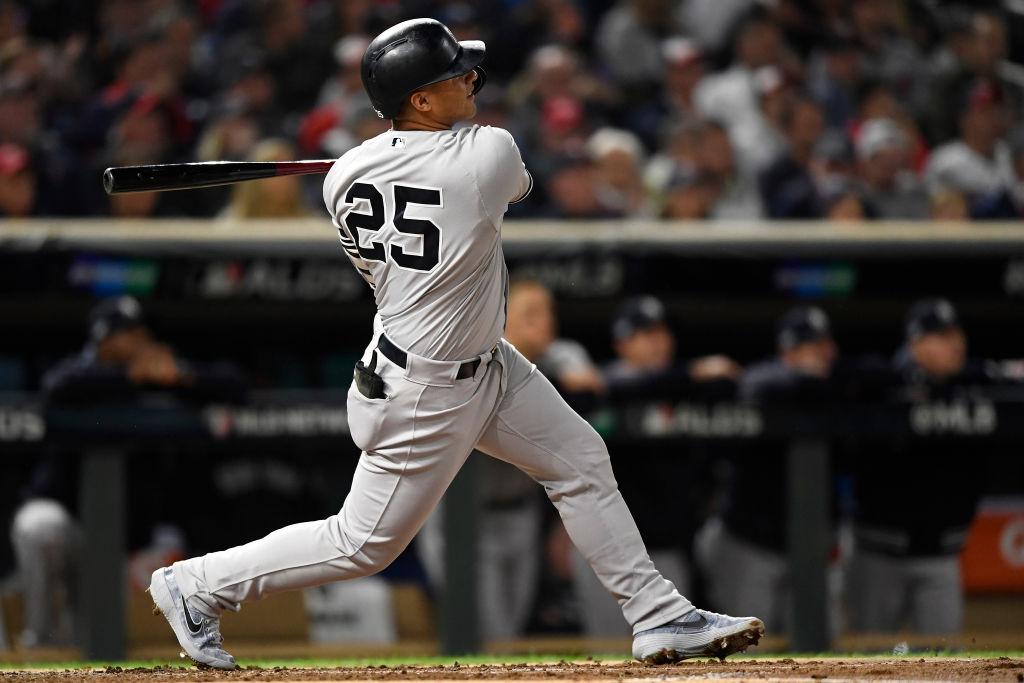 While Tampa Bay vs. Houston, Washington vs. Los Angeles, and St. Louis vs. Atlanta all needed the full five games in their respective best-of-5 series, the New York Yankees swept the Minnesota Twins in three games. The Yankees hit five home runs across their three wins over Minnesota and lead all teams this postseason in runs per game with 7.67 and team batting average at .293.
The Yankees had the highest-scoring offense in the regular season as well, averaging 5.82 runs per game. This offense hit 306 home runs in 2019 with a post All-Star Game tear of 157 home runs over the team's last 74 games. New York had five players hit over 25 home runs this season, and that isn't including Edwin Encarnacion, who had 13 home runs in 44 games as a Yankee and 34 home runs on the season overall.
This lineup is relentless from top to bottom. Gerrit Cole has allowed 10 home runs over his last 15 starts; will that streak of success continue against the Bronx Bombers?
Something has to give
Gerrit Cole has only faced the New York Yankees twice in his career, recording a 4.15 ERA and a 1.23 WHIP in those two starts with two home runs surrendered. Cole picked up a 6-3 win over the Yankees this season back in April when he allowed three runs on four hits in seven innings pitched.
Because Cole spent most of his career in the National League with the Pittsburgh Pirates, the Astros ace doesn't have much of a history against the Yankees or their lineup. DJ LeMahieu is the only player on the team who has more than 10 career at bats against Gerrit Cole, and he hasn't fared well with only two hits in 18 at bats against him.
If Gerrit Cole goes on standard rest, he currently projects to start Game 3 in New York and a potential Game 7 in Houston. The Astros and Yankees have been on a collision course all season long, and their seemingly inevitable ALCS showdown finally begins this Saturday night in Houston.