MLB: The NL Cy Young Award Is Zack Greinke's to Lose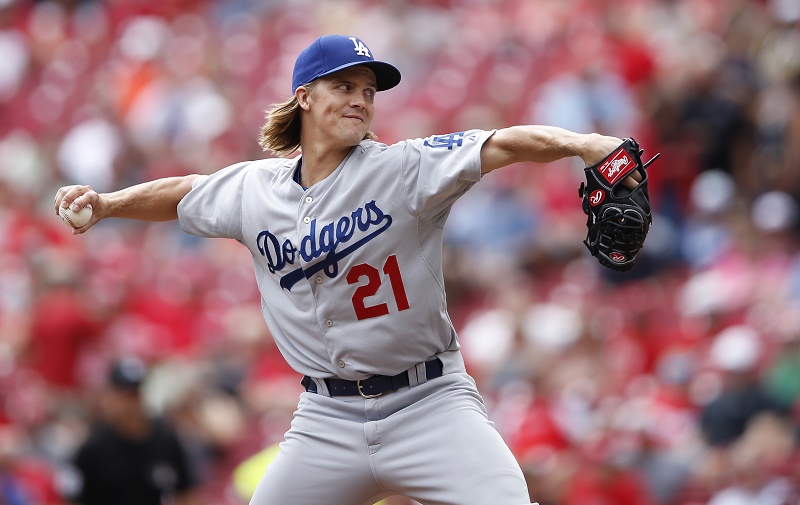 How do you top the pitching of Clayton Kershaw? Do as his Dodgers teammate Zack Greinke has done in 2015. On top of leading Major League Baseball in ERA, WHIP, and several other key stats, the right-hander has upstaged the best pitcher of the era who also precedes him in the rotation. With his last start of August going down as another masterpiece, the National League Cy Young Award is Greinke's to lose.
If you go by the wins against replacement (WAR) statistic —  a perilous path in many cases — the two leaders in statistical infomation are at odds. FanGraphs has Kershaw as the game's best at 6.2 WAR and Greinke a 4.8 WAR prior to the latter's gem versus Cincinnati on August 27 (7.0 IP, 4 H, 0 R, 2 BB, 9 SO). Baseball Reference, for its part gives Greinke an MLB-best 7.2 WAR without his lockdown performance against the Reds.
You can start to see the reasoning for Kershaw's lofty rating (177.0 IP, 222 SO, 2.13 FIP), yet the numbers on Greinke's side are awfully imposing. The righty stands with a 14-3 record, 0.85 WHIP, and 1.61 ERA. His 6.1 hits per nine innings are fewer than any other qualifying starter has allowed. Quite simply, no MLB pitcher has been harder to hit or harder to score on than Greinke has been in 2015.
In some cases, advanced statistics serve to qualify a misleading stat like wins. For Greinke, there is no obscuring the absolute domination he has had over Major League hitters for five months of the season. After stymying the Reds for seven innings, Greinke took the lead in another telling stat: most games with 0 ER in at least 7.0 IP. (He has nine this season.) Actually, advanced stats don't lessen the impact of these straightforward numbers.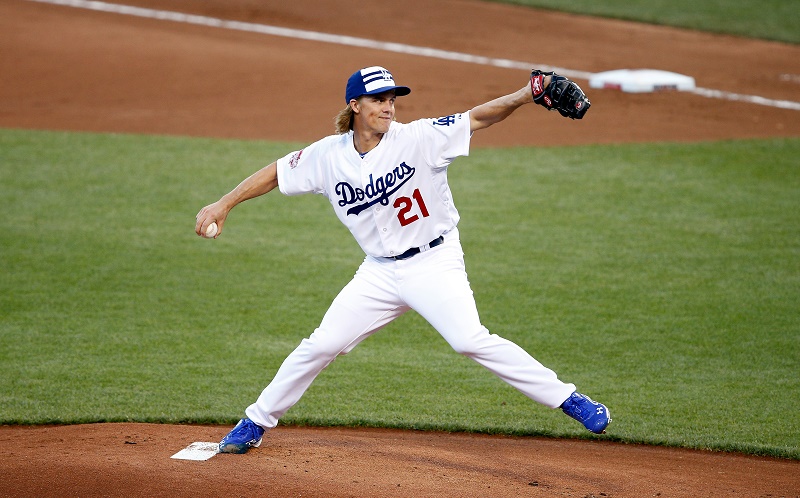 Baseball Reference has Greinke leading MLB in adjusted pitching runs, adjusted pitching wins, base-out runs saved, and win probability added  — if those things mean anything to you. He might get taken down a peg by the stat known as fielding independent pitching (FIP), which attempts to gauge what effect fielding has had on a pitchers earned run total. (Greinke's is about a run higher than his actual ERA.)
You might start to wonder if the stat heads has some inside scoop on Greinke and, like the crew at FanGraphs, has a reason to put him so far down on the list of best pitchers this season. Kershaw, they'd argue, earned his ERA more by striking out more batters, and his higher batting average on balls in play (BABIP) marks him as unlucky.
Granted, Kershaw deserves better than a 10-6 record for his sparkling season and if anyone else was up in the race it would be him and Jake Arrieta. Yet Greinke has dominated on a level no one else is close to, and has done so with the 10th-most innings pitched in the game. For now, he deserves to win an award for best pitcher in the sport. If you had to narrow down the National League Cy Young field, you have to say the award is his to lose until further notice.
Statistics, current as of August 28, were sourced at FanGraphs and Baseball Reference.