MLB: The Projected New York Yankees Lineup for 2017
Outside of a few isolated stretches, there wasn't a lot of bombing done in the Bronx by the New York Yankees in 2016. The club's 183 home runs ranked 19th in baseball, while its 680 runs rated even worse (22nd). This team had trouble scoring until Gary Sanchez arrived in August, and even with his Herculean effort the club couldn't crack the top 20 in runs for September. It takes more than one bat to make a lineup, and the other lethal bat (belonging to Carlos Beltran) had moved on by then.
In 2017, the Yankees batting order will be unrecognizable to the casual fan. Gone are A-Rod and Mark Teixeira, as are more recent lineup staples Brian McCann and Beltran. The Yankees will feature rookies or second-year players in at least three lineup spots, and there will be no veteran bopper to be seen, unless you count new addition Matt Holliday.
Fans hoping for the youth movement to continue will get their wish this coming season. Just as importantly, you might see Joe Girardi experiment with the lineup now that he has more fluid parts and fewer egos to manage. Here is a projected Yankees lineup, one through nine, we can see on the field for 2017.
1. Brett Gardner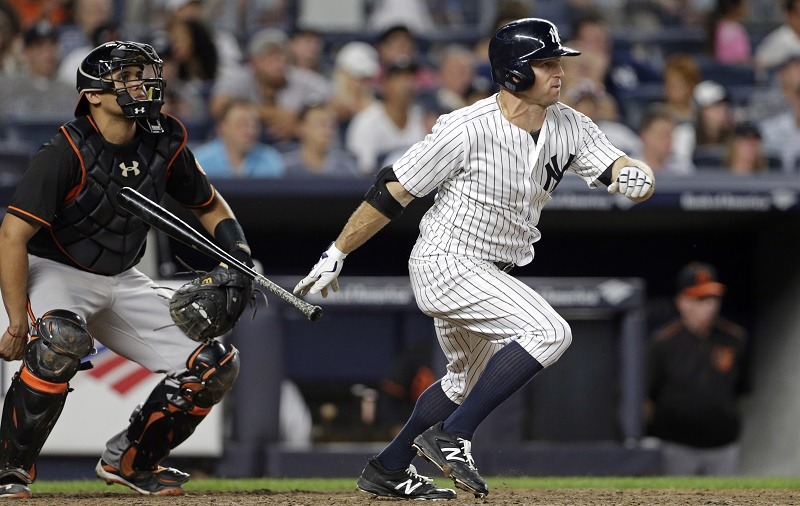 Batting leadoff, Brett Gardner is the best choice for New York in 2017. While Gardner's .351 on-base percentage (OBP) was easily the best on the club last season, the reasoning only starts there. He was also the Yankees' best baserunner by a mile as well as its leader in runs scored (80). And he's the only player on the team who averaged more than four pitches seen per at-bat in 2016. Simply put, he is a hitter who makes pitchers work, gets on base, and scores once he's there.
2. Didi Gregorius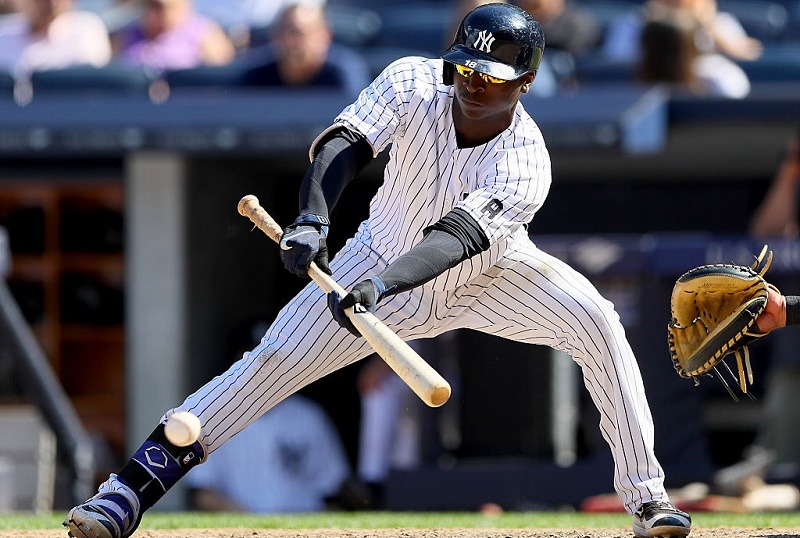 All around, Didi Gregorius was the Yanks' top contact hitter last season. His .276 average led the team among qualified batters, while his 13.7% strikeout rate was a shade off the club-high mark (13.4%). Though Girardi made a habit of putting Jacoby Ellsbury in this spot, Gregorius is the hitter who deserves more ABs per game. With Sanchez hitting behind him, Didi would have an even greater probability of seeing strikes and doing damage. Against lefties, Gregorius hit .324 in 2016, so there is no issue stacking him and Gardner at the top, either.
3. Gary Sanchez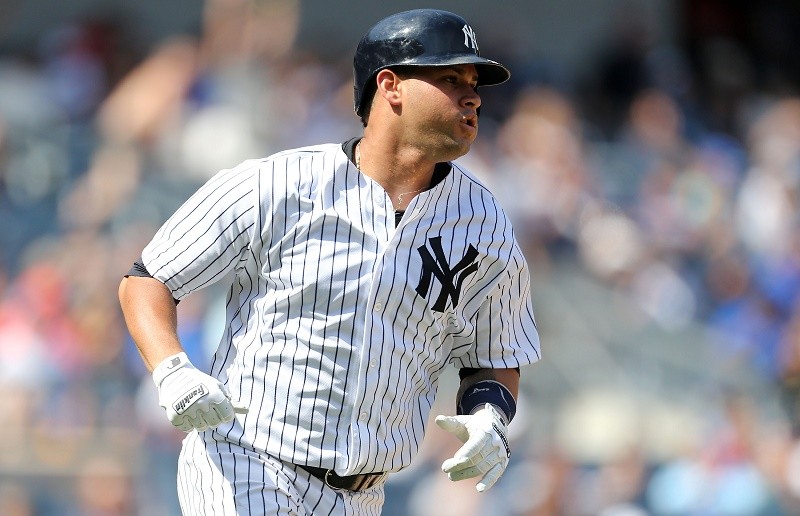 This spot in the lineup is probably the easiest for Yankees management to pencil in next season. While there was little chance Sanchez will maintain a Ruthian pace for a full season, he is the biggest threat in the order and should bat third every day. The 24-year-old posted 20 HR, 42 RBI, and a 1.033 OPS in his first abbreviated season. If there's one area where he could improve, it would be his strikeout rate. Only A-Rod struck out a higher rate last season. Next year, the Yankees will need every RBI his bat can produce.
4. Matt Holliday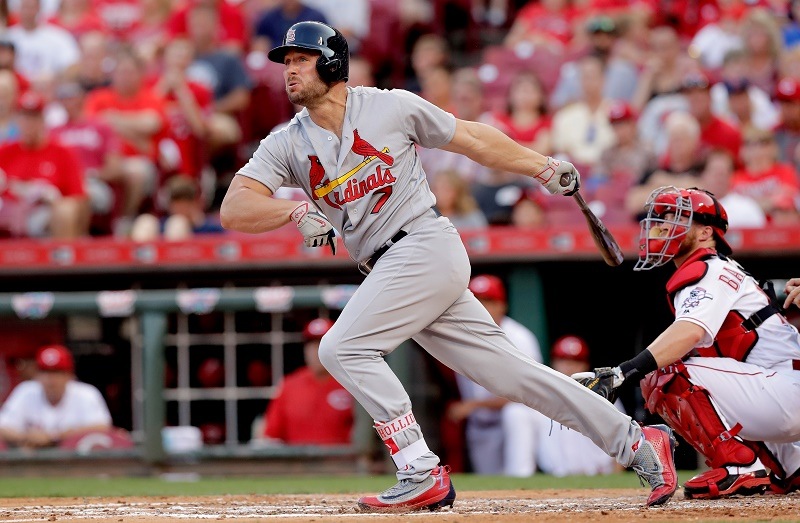 While the Yankees said goodbye to three designated hitters (four, if you count Beltran) in 2016, next year's club will feature former Cardinal Matt Holliday in the role on a one-year deal worth $13 million. With Gardner (a 2016 Gold Glove winner) in left, the Yankees will likely keep the 37-year-old Holliday out of the field on a daily basis. He hit 20 HR in and 20 2B in 110 games for St. Louis in 2016, so the Yankees are looking for as much or a little better if the staff can keep him healthy most of the season. If Holliday slumps, you could see one of the younger Yankees move up to five.
5. Greg Bird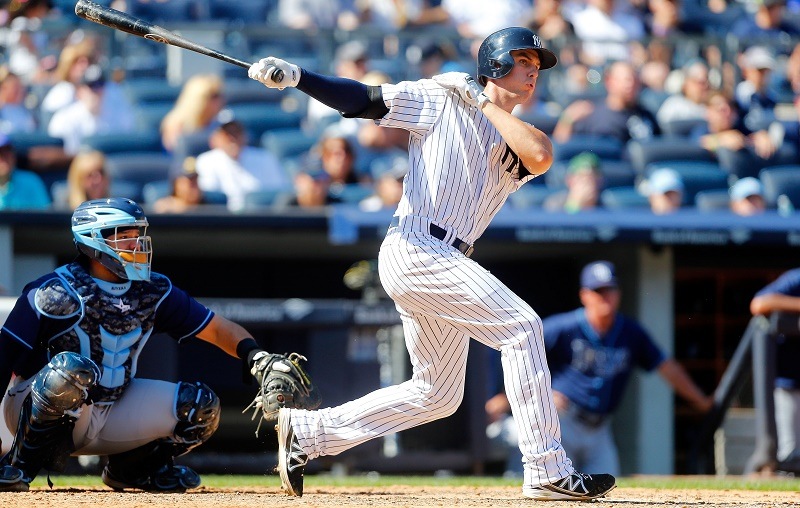 Called up at age 22, Greg Bird was a sensation in 46 games for the Yankees in 2015. The sweet-swinging lefty hit 11 HR and slugged .527 in 157 AB during his first stint in the Bronx. After missing all of 2016 after surgery to repair a torn labrum, Bird will compete with Tyler Austin (and possibly Holliday) for the job at first base in Spring Training. Now 24, Bird will try to replicate the success of his rookie campaign. During his return to pro ball in October, Bird posted a .215 average (.700 OPS) with 1 HR, 4 2B, and 10 RBI in 17 Arizona Fall League games.
6. Starlin Castro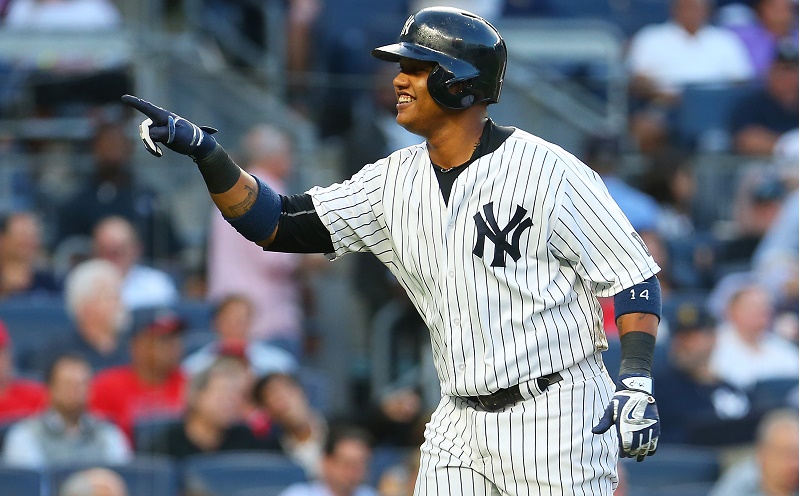 Though he could bat as high as cleanup depending on the matchup, Starlin Castro slots in best around the sixth spot in the order. Castro tied Gregorius for the team lead in RBI in 2016, when he showed a knack for driving in runs. Advanced stats hate the always-swinging second baseman, but he is one of the players who seems to transcend WAR. (When you're a team starved for RBI like the Yankees were last season, you don't care what sabermetrics say.) In a previous era, his .270, 21 HR, and 70 RBI would have been extraordinary at second base.
7. Chase Headley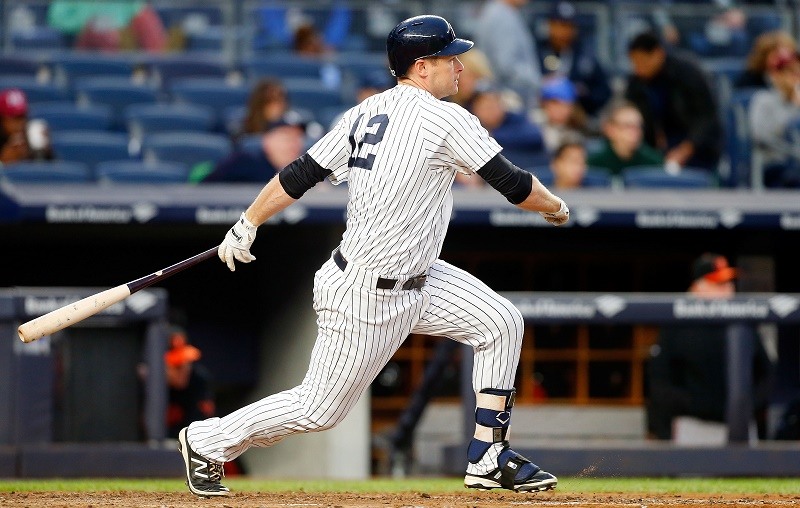 It's rare to see a third baseman batting seventh, but the Yankees have almost no choice with Chase Headley. The 32-year-old switch-hitter has not shown next-to-no pop in pinstripes. Across two full seasons, he managed just 25 HR and 47 2B with 113 RBI. Though he does play an excellent third base (the source of his value on the field), the Yankees will hope for anything from Headley in 2017. Backup Ronald Torreyes may see more action if Headley continues to struggle next year.
8. Aaron Judge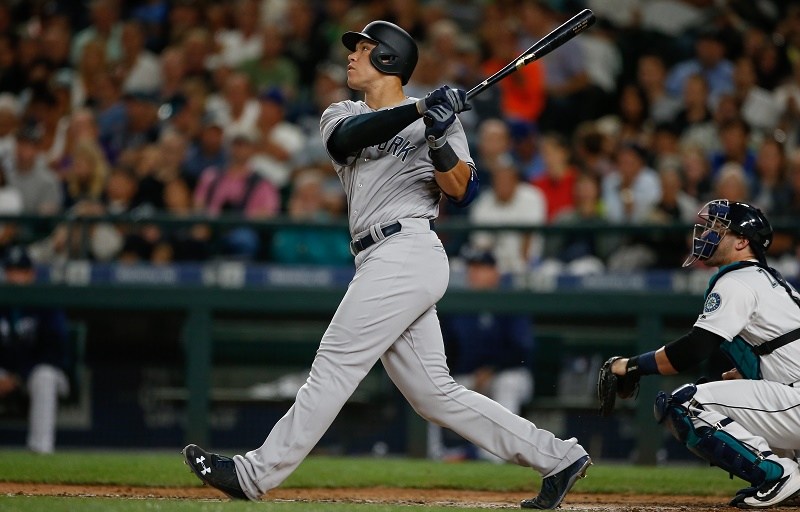 Before he made the big-league roster, scouts said Aaron Judge would hit home runs but be strikeout-prone. That turned out to be an understatement. Judge struck out 42 times in 84 AB while hitting 4 HR for the Yankees last season. A rib-cage injury ended his season early, but club owner Hal Steinbrenner gave Judge his vote of confidence during a Hot Stove chat on YES, saying he expected him to win the job in right. If he can find his stroke, the Yankees would pose a serious power threat from the right-hand side with Sanchez and Holliday aboard. If not, there will be a ton of Ks in this lineup.
9. Jacoby Ellsbury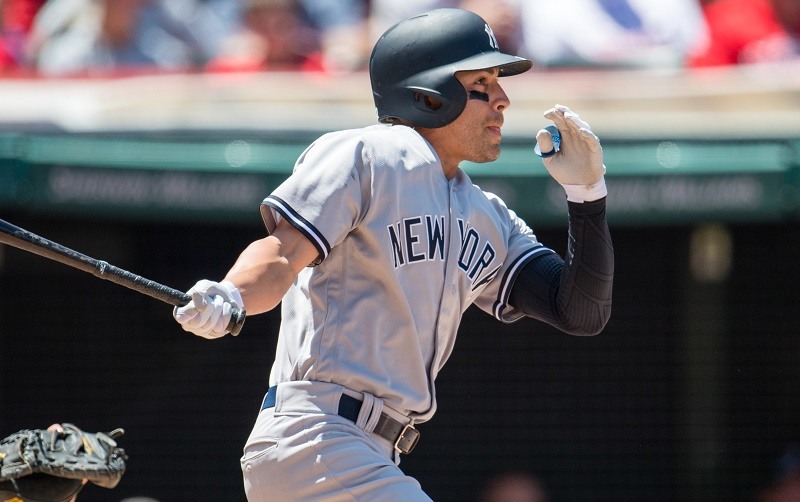 Because of his declining batting average and penchant for swinging early in the count, Ellsbury's best spot in the lineup is probably ninth moving forward. In 2016, he posted a .263 average and .330 OBP with 9 HR and 71 R. Though he's led the league in steals three times, he swiped just 20 bags in 2016. New York owes about $109 million to Ellsbury over the next four years, and he is the only burdensome contract now left on the books.
Connect with Eric on Twitter @EricSchaalNY
Stats courtesy of Fangraphs and Baseball-Reference.com.