The Real Reason Curt Schilling is Not in the Hall of Fame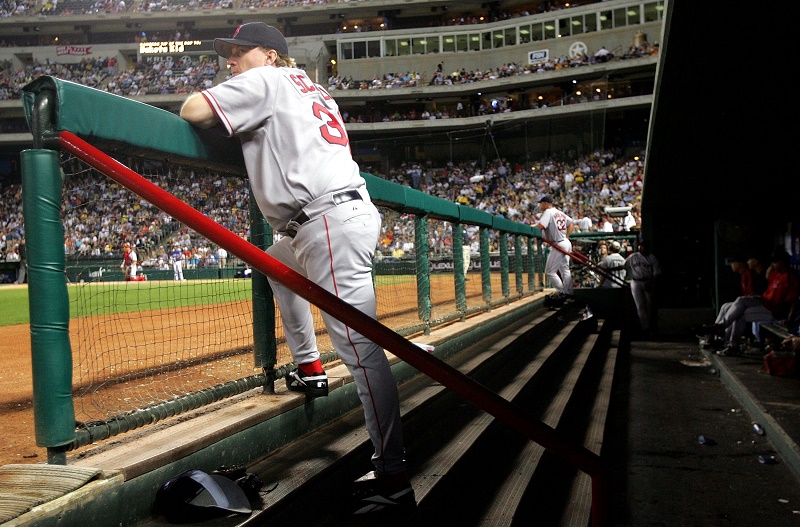 Curt Schilling has been called a lot of things during and after his career in baseball, but popular was never one of them. Despite a career that puts him at least on the bubble for the Hall of Fame, the 19-year MLB veteran needs to double his support to enter Cooperstown as anything but a paying customer. You might argue that the Hall vote is not a popularity contest, but it actually is. Without overwhelming stats, Schilling's chances remain low due to his reputation and impact on the game.
As a recap, Schilling entered the ballot in 2013 and received 38.8% of the vote. The following year, with Greg Maddux and Tom Glavine (both 300-game winners) on the ballot, his support dropped to 29.2%. He regained some steam in 2015 when he landed 39.2% of the 75% needed for election, but he's still a big chunk of votes away from making it.
Supporters point to his three World Series rings, his 3,116 strikeouts, and his postseason performance (11 wins and 2.23 ERA) as reasons he should be in, but the overall body of work (216 wins, 3.46 ERA in mostly NL action) pales when compared to most of the starters with monuments in Cooperstown. Even in an age where wins are devalued, voters like to see the high 200s (if not 300) in the wins column for a Hall of Famer. For example, Mike Mussina, who won 270 games in the AL East, only got 24.2% of the vote in 2015.
Schilling did not win a Cy Young award during his career, which means he never dominated on a level that was greater than all of his peers. Likewise, he went to six All-Star games in his 19 years on the mound, which is low for modern members of the Hall. On top of these aspects that voters take into account, his outspoken manner and public record on the MLB's steroids problem likely makes him a pariah in the eyes of voters.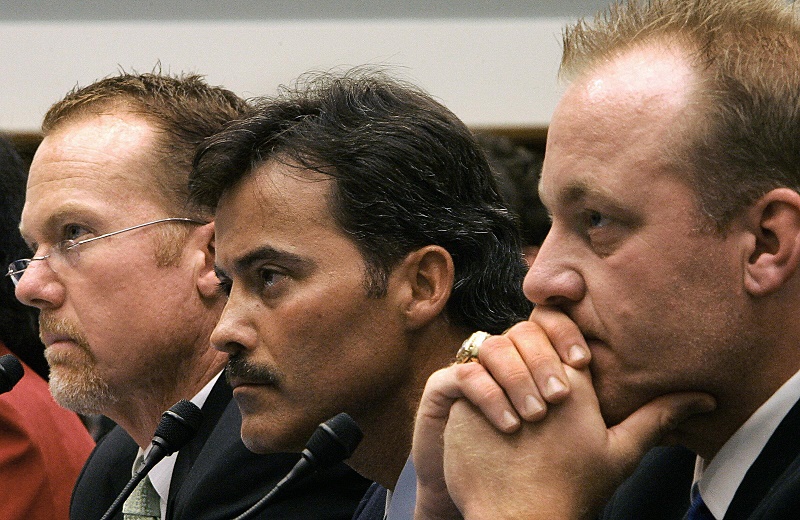 Character still matters in this vote, and Schilling did himself few favors over the years, beginning with his testimony at the congressional hearing on MLB steroid use. After publicly saying that the use of PEDs was widespread in baseball, Schilling told Congress, "The issue was grossly overstated by people, including myself." Perhaps he had a change of heart when the bright lights went on him, or perhaps his angry critique of Jose Canseco at the hearing dominated his attention span.
Whatever cat got his tongue that day in D.C., Schilling was back to singing about a steroid conspiracy perpetrated on clean players like himself soon enough. "There isn't a team in the last 20 years that has won clean," he told a Philadelphia radio show in 2011, adding, "I played during the steroids and HGH era and I never did either."
According to Schilling, it's his political views that have kept him out of Cooperstown, saying after the 2015 vote that Smoltz was elected because of his liberal views on policy. "He's a Democrat and so I know that, as a Republican, that there's some people that really don't like that," he said on a Boston radio show in January. As Politico noted, Smoltz is in fact a Republican. (For his part, Schilling actively campaigned for George W. Bush's reelection while pitching for the Red Sox in 2004.)
Between these public forays into matters usually not reserved for ballplayers, Schilling has been known to call in to talk-radio shows to offer his opinion and express his views (no matter how unsavory) on Twitter. Maybe he is suffering from an image problem, somewhat like Pete Rose.
So the advice for Schilling goes along the lines many have offered Rose. Try to keep quiet and let the stats speak for themselves. Otherwise, plan to wait a very long time. Hall voters aren't desperate to hear his acceptance speech any time soon.
Statistics courtesy of Baseball Reference.
Connect with Eric on Twitter @EricSchaalNY