MLB: The Sense in the Bryce Harper and Goose Gossage Rants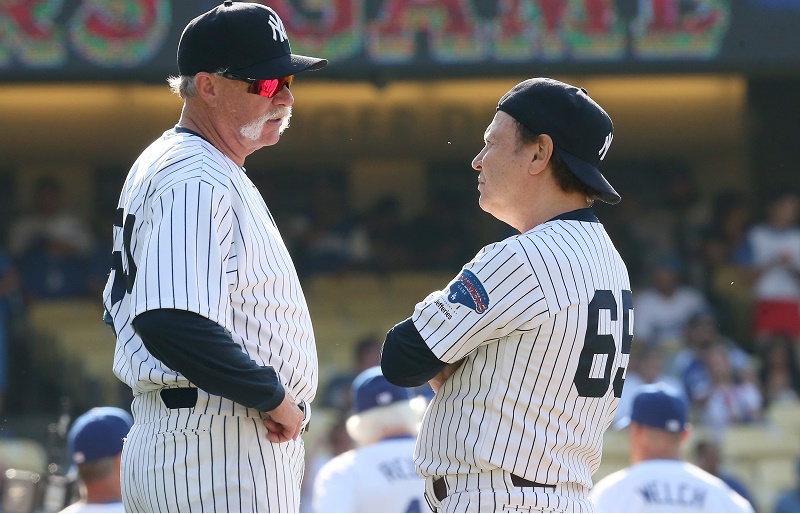 Controversial comments made by Bryce Harper about the state of style in Major League Baseball were probably made months ago, but they happened to be published March 10. On a sunny Florida field that same day, Hall of Famer Goose Gossage went on a tear, excoriating Toronto's Jose Bautista and bat-flippers of the modern era. Their dueling rants provide a fascinating view of the new-school versus old-school war taking place in baseball, and there was some sense in them after all.
Gossage, the former closer known for his swaggering '70s style and intimidating approach on the mound, ripped into showboating players of the modern game, with Bautista as Exhibit A. "Bautista is a f—ing disgrace to the game," Gossage told ESPN in an interview. "He's embarrassing to all the Latin players, whoever played before him. Throwing his bat and acting like a fool, like all those guys in Toronto."
The Goose also had words for MLB executives at work in the Moneyball era. "A bunch of f—ing nerds running the game," he said. "You can't slide into second base. You can't take out the f—ing catcher because Posey was in the wrong position and they are going to change all the rules. You can't pitch inside anymore. I'd like to knock some of these f—ers on their ass and see how they would do against pitchers in the old days."
In many ways, it was the continuation of a battle that has been raging in baseball for years. Old schoolers are vehemently against the bat flips and showboating you are seeing from younger players, and Gossage represents the hardest line — one he himself suggests is outmoded. Harper stands at the other extreme, even if he has his own detractors on current MLB rosters.
"Baseball's tired," Harper told ESPN. "It's a tired sport, because you can't express yourself. You can't do what people in other sports do." He cited Matt Harvey, whose profiling in magazines and sense of style Harper wants to emulate. "Endorsements, fashion — it's something baseball doesn't see. In soccer, it's Beckham or Ronaldo. In basketball, it's Curry and LeBron. In football, it's Cam. Football and basketball have such good fashion."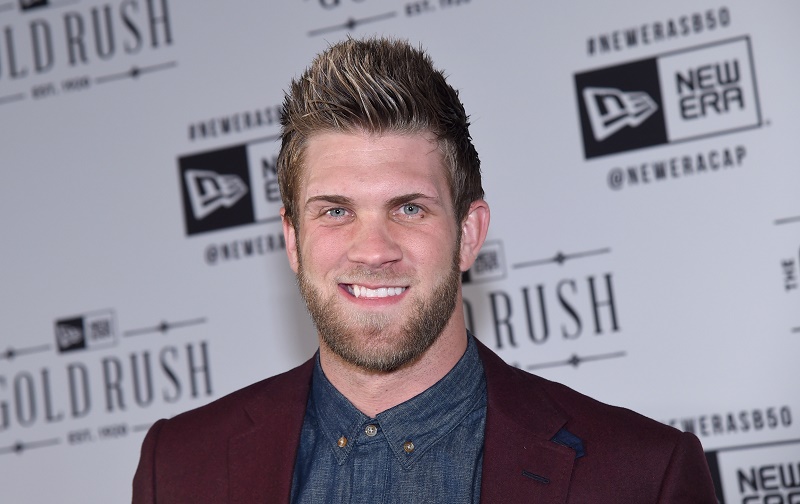 As for on-field decorum, Harper suggested looking at Miami's incumbent ace. "Jose Fernandez will strike you out and stare you down into the dugout and pump his fist. And if you hit a homer and pimp it? He doesn't care. Because you got him. That's part of the game. It's not the old feeling — hoorah … if you pimp a homer, I'm going to hit you right in the teeth. No. If a guy pimps a homer for a game-winning shot … I mean — sorry."
Harper misses some of the point here. No one begrudges a player a celebration for a walk-off. And if he wants to style off the field like Cristiano Ronaldo or Stephen Curry, he has every opportunity to do so. But those players can inject style into their games — how Ronaldo dribbles around an opponent and scores; how Curry dusts a defender with a crossover. Baseball has fewer outlets. If Harper wants to dance on his way to retrieving a ball in the outfield, the runner will take the extra base. The sport has a way of keeping players in check.
Taunting opponents via home-run pimp and post-strikeout gyration is baseball's final frontier, and many don't want to go there. With 27 outs per team per game, can you imagine a celebration after each one, plus additional parties for hits and runs? It sounds exhausting. And let's not pretend old-school baseball doesn't sell. Just check out the number of hits videos get after a beaning and/or bench-clearing brawl. Or a takeout slide like Chase Utley's in the NLDS. Time stops, and these episodes compete with (if not surpass) the attention bat flips get.
The only real sense we found in these warring rants was Gossage's claim that softness was being built into Major League Baseball through rule changes. If there are fewer chances for players to assert themselves physically — violently or not — then the game becomes less interesting, less raw than many would like to see.
As for the rest, style revolutions require pioneers. (See: the late David Bowie.) Harper, one of the game's best, has every chance to show the baseball world what he can do, both on and off the field. Let's see what his vision is for the game. Showing is always better than telling.
Connect with Eric on Twitter @EricSchaalNY
Statistics courtesy of MLB.com