MLB: The Surprising Twists of Dee Gordon's PED Suspension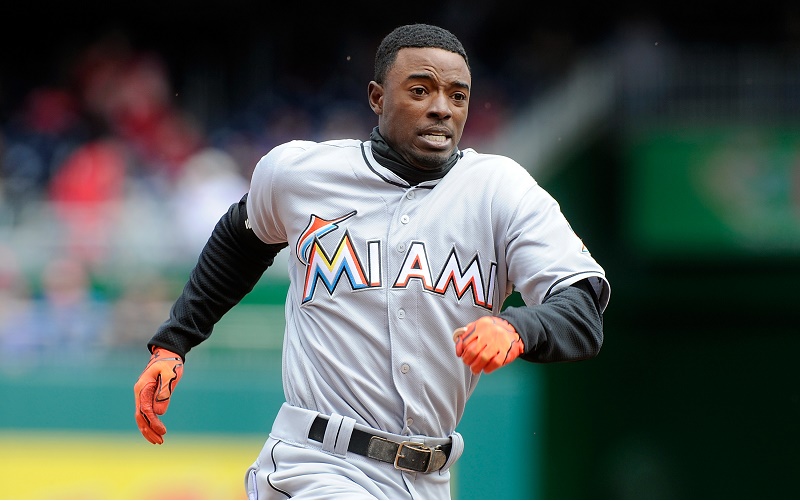 Not even a calendar week in the 2016 MLB season passed between performance-enhancing drug suspensions handed down by the league offices. On April 22, Toronto's Chris Colabello received an 80-game ban for steroid use, and the Blue Jays player fit the mold we had come to expect; someone who never succeeded in the big leagues used artificial help to make his name.
By April 29, news was circulating about the 80-game PED suspension handed to Dee Gordon, the 2015 NL batting champ who signed a long-term deal with the Marlins prior to this season. Thin and fleet in a uniform that never seems to fit him, Gordon is a long way from the Bash Brothers. In fact, there several surprising things about this latest violation of the league substance abuse policy. We'll start with the usual motivation.
Gordon already made his money
You can see why a player struggling to make a career in the Major Leagues would do everything he could to have a good walk year. After all, the difference amounts to millions of dollars. With the Gordon suspension, you have to wonder what the circumstances were the previous year when he had by far the best showing of his career. (The Dodgers traded him for a prospect before the 2015 season.)
Now that we are into the 2016 season, those concerns were ostensibly gone. The $50 million he was guaranteed over the next five years made Gordon a man who would never have to worry about money again. His kids and grandkids could do the same, if he played his cards right. The shocking part is he had that cushion and still wanted to be better than he thought he could be without PEDs.
He played the clueless card
All sports fans yearn for the player who will admit he or she was using drugs to get an edge one way or another. Per MLB.com, Colabello gave the classic denial. "I would never, have never, will never compromise the integrity of baseball," he said. "Ever. In my life. And whether that means taking a performance-enhancing supplement, I just wouldn't do it." The problem is he did it.
Gordon said more or less the same thing. "Though I did not do so knowingly, I have been informed that test results showed I ingested something that contained prohibited substances," he said in a statement following his suspension. Here are the consequences: Gordon, a well-liked player in and around the league, takes a hit for his silly denial.
Blame the singles hitter
If baseball fans had to bet who was on the juice, most would guess a slugger of the Colabello sort or a power pitcher on the fringes of the bullpen. Singles hitters with speed would end up somewhere near the bottom of the list, even when they win batting titles and swipe 58 bags a year. What Gordon's suspension says is everyone has an incentive.
A-Rod had an incentive when he had that record contract and when he wanted to prove himself later in his career; Jenrry Mejia had incentive though he was risking a lifetime ban, which he got; and everyone in between has some benefit they can grasp. With the punishment amounting to a half year's salary, there is not much risk for players already set for life.
Connect with Eric on Twitter @EricSchaalNY
Statistics courtesy of Baseball-Reference.com and FanGraphs.