MLB: The Top 10 Strikeout Artists of 2014
Strikeouts have been at historic highs in recent years, and most MLB players blame relief pitchers. Between relievers throwing 100 miles per hour (or better) and hitters swinging for the fences, there are a lot of Ks for fans scoring at home to note on their scorecards.
For this list, we rounded up the 10 greatest strikeout artists of the 2014 MLB season. Since we are using the strikeout-per-nine-inning (K/9) ratio and a minimum of 60 innings pitched, relievers who come out of the 'pen throwing smoke dominate the group. That is the point of a lethal bullpen arm: When you need a big K with the game on the line, you call on a fire-baller who backs up his triple-digit fastball with a nasty hook. Almost every pitcher on this list has a potent combination of that sort.
Here are the top 10 strikeout artists of the 2014 season.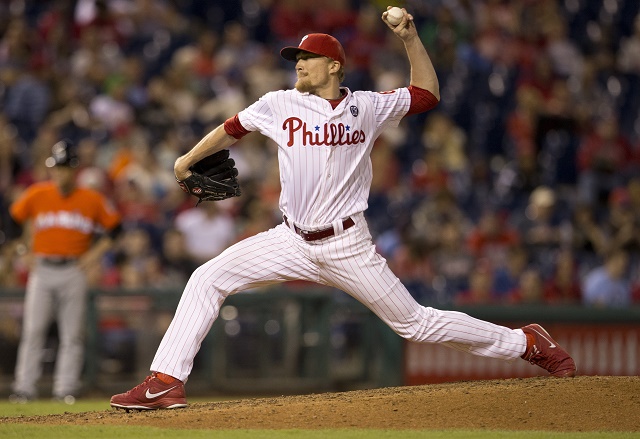 10. Jake Diekman
Philadelphia had a forgettable year in 2014, but not when Jake Diekman was on the mound. The southpaw racked up 100 SO in 71.0 IP for a ratio of 12.68 K/9. Diekman didn't have the best year, with five losses and a 3.80 ERA, but when he was on the mound he was striking out more than a batter per inning.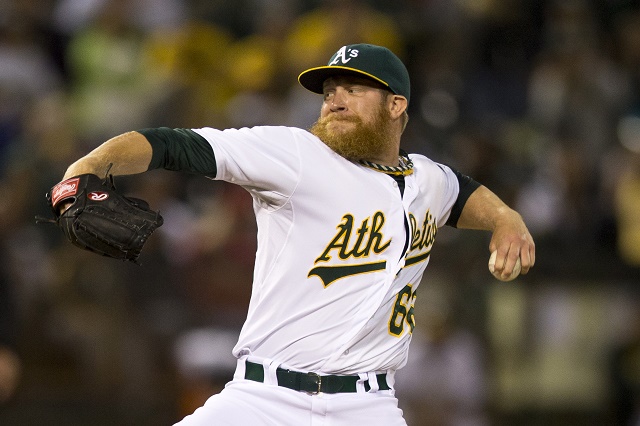 9. Sean Doolittle
The Oakland A's had to construct their bullpen on the fly in 2014, but Sean Doolittle locked down the closer role by season's end. Doolittle was a strikeout machine, posting 89 SO versus just 8 BB in 62.2 IP. Not only was his 12.78 K/9 ratio ninth best in baseball, but Doolittle's 11.13 strikeout-to-walk ratio (K/BB) was best among MLB relievers.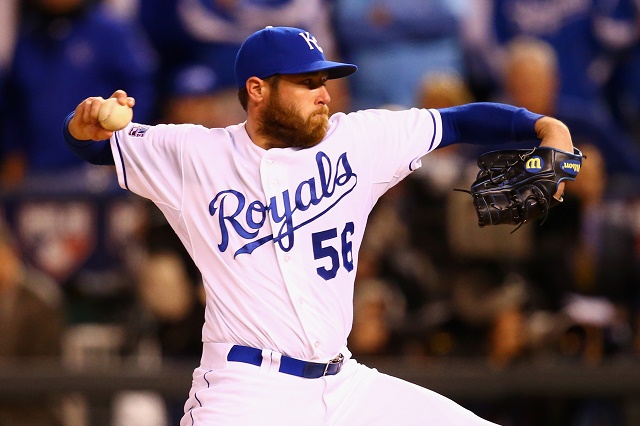 8. Greg Holland
Kansas City's lockdown bullpen was one of the big reasons the Royals went to the World Series in 2014. If they had a lead late in the game, relievers like Greg Holland came firing out of the 'pen. Holland's 90 SO in 62.1 IP ranked him eighth in 2014 at 12.99 K/9, but his 46 saves and 1.44 ERA made him one of the most valuable relief pitchers in baseball.
7. David Robertson
David Robertson got the money MLB insiders expected he would: four years for a total of $46 million to close for the White Sox. In 2014, Robertson had the unenviable task of taking over for Mariano Rivera as last man standing in the Yankees bullpen. All he did was put up a sensational year for New York, and there's no reason to expect less once he's in a Chicago uniform. In 64.1 IP, Robertson posted 96 SO (13.43 K/9) and 39 saves in 2014.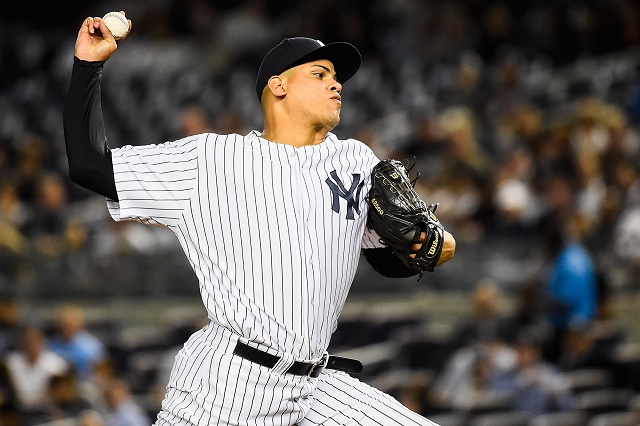 6. Dellin Betances
As great as David Robertson's year was, D-Rob was only the second-best strikeout artist coming out of the Yankees bullpen. Dellin Betances (13.50 K/9) was top dog for New York in 2014, which is why many expect him to slide into the closer's role for 2015. How spectacular was Betances's year? In 90 IP out of the 'pen, the right-hander went 5-0 with a 1.40 ERA and 135 SO versus 24 BB. It was one hell of a rookie year.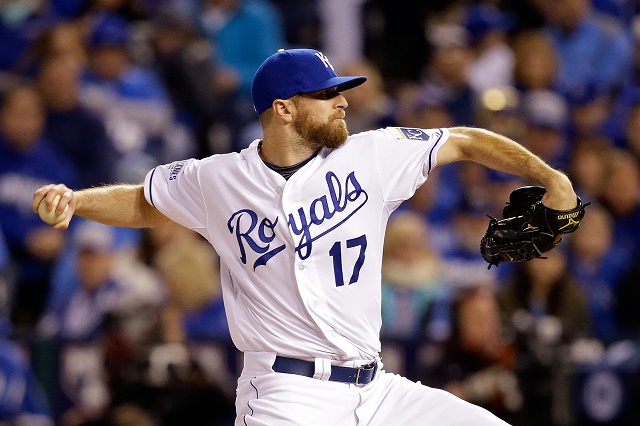 5. Wade Davis
Like the Yankees, Kansas City had more than one top strikeout artist stashed out in the bullpen. Wade Davis led the American League with 33 holds, and the strikeout was his not-so-secret weapon. in 72.0 IP, Davis racked up 109 SO (13.63 K/9) and 23 BB while posting a 9-2 record and 1.00 ERA. He even managed to save three games.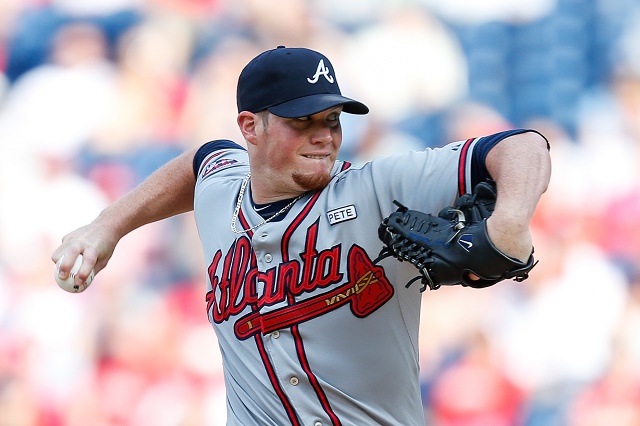 4. Craig Kimbrel
Craig Kimbrel recorded 47 SV in 51 SVO in 2014. As with every other flamethrower on this list, Kimbrel used the K as his primary weapon. In 61.2 IP, Kimbrel notched 95 SO for a 13.86 K/9 ratio. He was one of the big reasons Atlanta stayed in the playoff hunt so long. Without much of an offense, Kimbrel and the Braves staff were tasked with making every run count.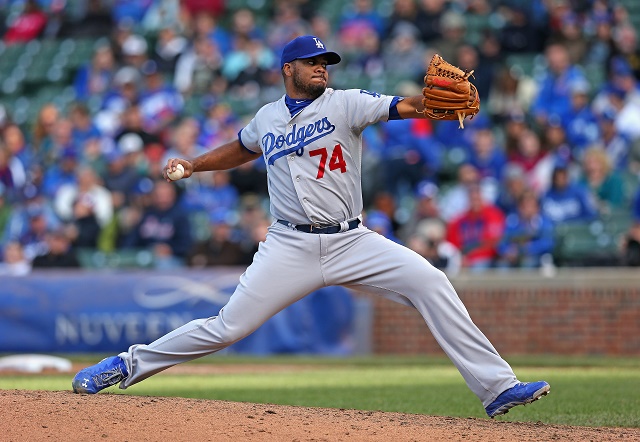 3. Kenley Jansen
With so many high-paid players on the roster, the Dodgers may have gotten the most value out of closer Kenley Jansen. In 65.1 IP, Jansen recorded 101 SO versus just 19 BB for a 13.91 K/9 ratio. He ended the year with 44 SV in 49 SVO for L.A. He likely would have had even better numbers if the Dodgers' middle relief corps got him the ball more often in the ninth.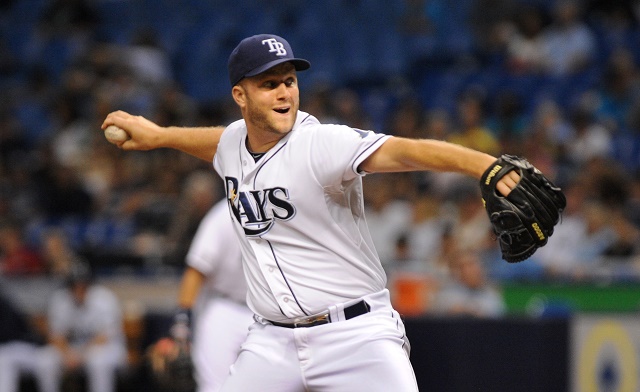 2. Brad Boxberger
Brad Boxberger may not be a household name, but every team that faced him in 2014 ended up rechecking the scouting report. Boxberger amassed 104 SO versus 20 BB in 64.2 IP for Tampa Bay. His 14.47 K/9 ratio put him in the true elite of strikeout artists appearing out of the bullpen.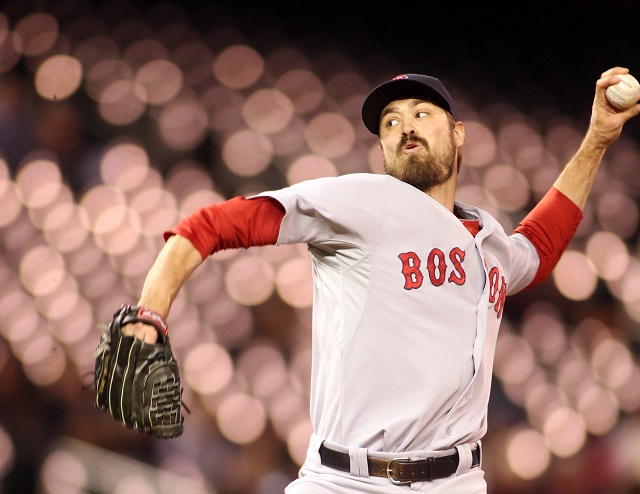 1. Andrew Miller
Baltimore traded its No. 3 prospect to Boston for a rental of Andrew Miller at the 2014 trade deadline. Once the season was over, the Yankees let David Robertson walk and gave Miller a four-year deal worth $36 million. No one was quite as unhittable as Miller in 2014. Some baseball writers believed Miller had one of the best years ever as a reliever, and it's an interesting argument.
In 62.1 IP, Miller posted 103 SO (14.87 K/9) versus only 19 BB. For the Yankees, Miller could serve as the setup man for Dellin Betances, should he slide into the closer role, or even as closer himself. Whenever he pitches, the Yankees can expect a ton of strikeouts between their top two bullpen arms.