MLB: The Top 5 Projected Bullpens for 2016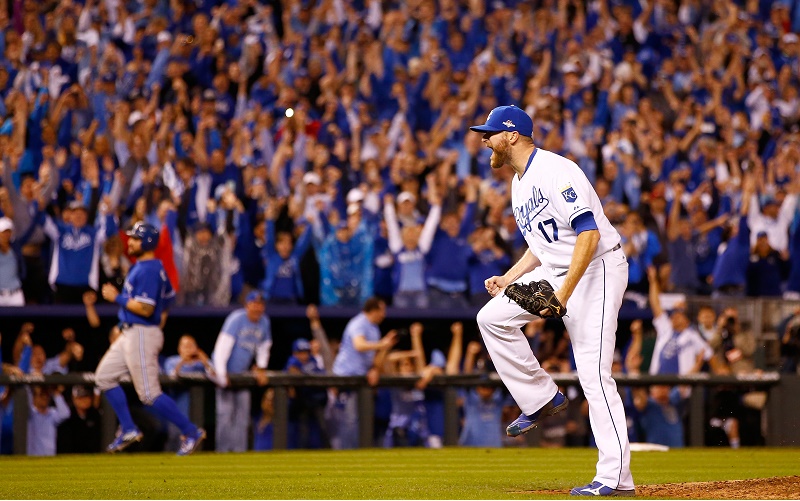 It's been a crazy off-season for Major League Baseball with a bevy of free-agent signings and numerous blockbuster trades. Mega-deals for stud starters David Price and Zack Greinke have garnered most of the headlines, but there have been many crucial pickups by way of the bullpen arms as well. From former Philadelphia Phillies closer Ken Giles going to the Houston Astros to Craig Kimbrel moving to the Boston Red Sox, a handful of teams will need to adjust to new ninth-inning options in 2016.
Of course, the biggest domino of them all fell earlier  as the Cincinnati Reds traded lefty flamethrower Aroldis Chapman to the New York Yankees for four minor league players. The deal has not come without plenty of controversy though, as Chapman is still in the midst of a domestic violence investigation. We recently took a look at our top five projected starting rotations for next season, so now it's time to give our opinion on the top projected bullpens in baseball for 2016.
Certainly, injuries and/or more off-season moves could affect these rankings, but this is what we have for now. The fact that teams like the Pittsburgh Pirates and Los Angeles Dodgers — with elite closers Mark Melancon and Kenley Jansen in the fold, respectively — were left off the list (and the honorable mentions, too), speak to how difficult of a task it was to just pick five.
Honorable mentions: Boston Red Sox, San Francisco Giants
5. Houston Astros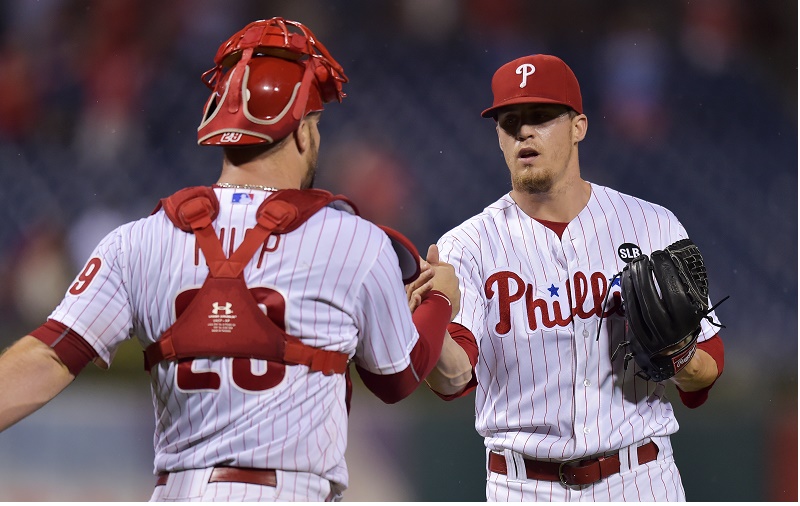 *Note: The picture above shows recently-acquired pitcher Ken Giles, who is projected to be the new Houston Astros closer.
Projected 2016 bullpen

: Ken Giles (closer), Luke Gregerson, Tony Sipp, Will Harris, Josh Fields

Like the Yankees, the Astros enhanced their already formidable bullpen with a trade this month, adding Giles in a deal with the Phillies. The right-hander took over the closer's role after Philadelphia parted ways with enigmatic reliever Jonathan Papelbon late in the 2015 campaign. Though the Phils' status as one of the worst teams in baseball limited Giles' save opportunities last season, he proved to be reliable with 15 conversions and a sparkling 1.80 ERA.

The Giles pickup moves last year's Astros closer, Luke Gregerson, back to his more suitable setup role. The righty excelled as the ninth inning man last year though, notching 31 saves and posting a solid 3.10 ERA. Tony Sipp combines with Gregerson to form a nice righty/lefty setup duo, and he is coming off a solid season as well. Aside from the top three, Will Harris, Josh Fields, and submarine pitcher Pat Neshek bring plenty of solid depth to this unit. Interestingly, the Astros are the only team in the bigs who crack both our top projected rotations and top projected bullpens, as they were No. 4 among starters.
4. St. Louis Cardinals
Projected 2016 bullpen

: Trevor Rosenthal (closer), Kevin Siegrist, Seth Maness, Jonathan Broxton, Tyler Lyons

As was the case with the Astros, the St. Louis Cardinals make the cut over the likes of the Red Sox and San Francisco Giants simply due to depth. At the top of their relief corps is one of the best closers in the MLB, Trevor Rosenthal. The young right-hander is just 25 years old and throwing absolute gas on a consistent basis. That should scare the rest of the National League. Then you have Kevin Siegrist, one of the more underrated setup men in baseball. After some ups and downs over his first two seasons, the lefty put it all together in 2015, posting a 7-1 record and 2.17 ERA in 81 games (half of the Cards' 162 games.)

Seth Maness is another St. Louis reliever who should be entering the prime of his career. His past success indicates that he should bounce back from his recent mediocre output. Jonathan Broxton is clearly not what he once was in Los Angeles, but the big guy provides intrigue in the middle of this group and can still strike out plenty of hitters. The Cardinals relievers ranked first in all of baseball in wins above average for their position with a stunning 4.4 mark in 2015 — and they should be able to continue that success this year.
3. Baltimore Orioles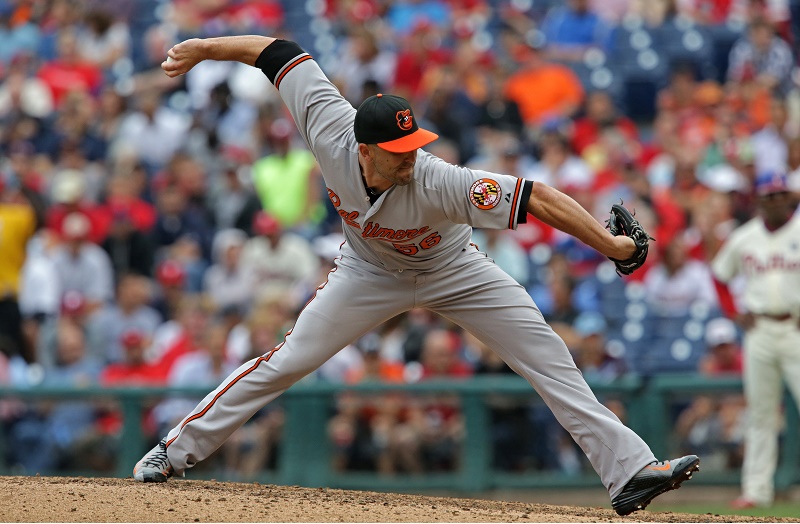 Projected 2016 bullpen

: Zach Britton (closer), Darren O'Day, T.J. McFarland, Brian Matusz, Jason Garcia

In all honesty, if the Baltimore Orioles had not re-signed setup man Darren O'Day, they would not be in this countdown. What O'Day brings to the table is immensely important to the Orioles bullpen success. First though, they feature one of the best little-known closers in the majors with Zach Britton. The southpaw has been with the O's for his entire career, but began his baseball journey as a starter. After struggling in his first three seasons, Britton was moved to the closer position before the 2014 season and has been terrific ever since. He has two straight seasons of ERAs under 2 and has 73 combined saves as well.

Back to O'Day, the man with the quirky delivery complements Britton nicely and has been everything that Baltimore could have asked for since he came over from the Texas Rangers before the 2012 season. His career 1.01 WHIP is astonishing. T.J. McFarland is another lefty in this bullpen and will look to recover from a somewhat rough 2015. Similar to Britton, Brian Matusz came to Baltimore as a starter and faltered, but has been electric as a reliever. He has been sharp for a while now, performing well in the middle relief and setup roles.
2. Kansas City Royals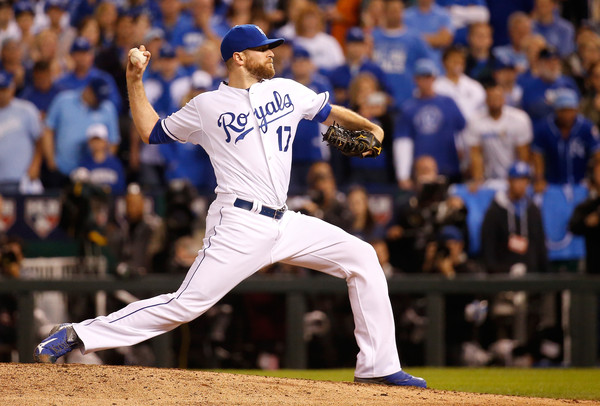 Projected 2016 bullpen

: Wade Davis (closer), Kelvin Herrera, Luke Hochevar, Joakim Soria, Brian Flynn

The defending World Series champions are projected to have the second-best bullpen in all of baseball in 2016, according to our rankings. Despite the late season loss of former closer Greg Holland to injury, his shoes were admirably filled by Wade Davis, a key cog in the Kansas City Royals' championship. Davis saved 17 games in 18 chances and his WHIP of 0.79 was minuscule.

Behind Davis in this group is the dominant, filthy arm of Kelvin Herrera. The young stud consistently hits in the upper 90s on his fastball and is one of the more difficult relievers to figure out. Luke Hochevar and Joakim Soria both provide veteran leadership on this club and are also coming off of great 2015 seasons. KC's relief crew ranked third in all of baseball last season with their 4.1 wins above average mark. If they are going to make a serious bid at a repeat this year, expect their bullpen to be a critical part of that success.
1. New York Yankees
Projected 2016 bullpen

: Aroldis Chapman (closer), Andrew Miller, Dellin Betances, James Pazos, Branden Pinder

The projected Yankees bullpen for 2016 is the definition of an embarrassment of riches. As of now, they have three elite arms among their relievers, guys who could be closers on any other team and be pretty darn good at it. Let's start with the newest member of the Yanks, Chapman. Arguably the best closer in baseball, we all know about how filthy the lefty's stuff is. His resume speaks for itself, and barring any possible suspension stemming from the domestic violence investigation, Chapman should continue his utter dominance in the Bronx.

As if they needed another strong candidate for the ninth-inning position, the Yankees have two more in Andrew Miller and Dellin Betances. Miller is probably the second-most un-hittable lefty of all relief pitchers after Chapman and the only things that can hold the lanky hurler back are injury and control issues. Betances burst onto the scene over the past two years. His numbers back up the wide-ranging repertoire of pitches. If Betances is now the seventh-inning guy for the Bombers, the rest of MLB needs to be on high alert from the sixth frame onward.

The relatively low-profile arms of James Pazos and Branden Pinder round out MLB.com's projected top five pitchers in the Yankees bullpen, but they should have some depth in their rotation too — if they decide to hang onto Ivan Nova. The Yankees ranked second in baseball in save percentage last season, and they should be at or near the top again in 2016.

Statistics courtesy of MLB.com, Baseball-Reference.com, and ESPN.com.

Follow Victor on Twitter @vbarbosa1127