MLB: The Top 5 Projected Middle Infields for 2016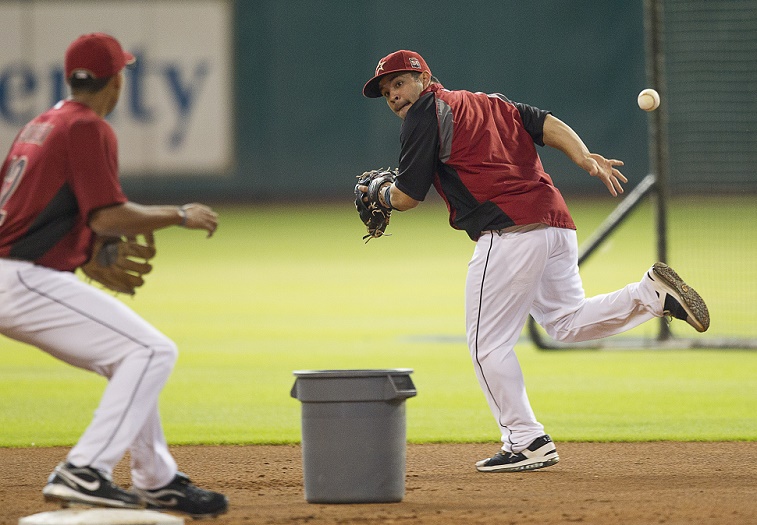 Many powerhouse teams throughout Major League Baseball history have displayed excellent starting rotations, reliable bullpens, and solids bats in their lineup. If you dig deeper into those starting nines though, you often find the rare pairing of defensive stalwarts and consistent bats right in the middle of the infield by way of the shortstop and second baseman.
We're talking about Alan Trammell and Lou Whitaker of the Detroit Tigers, Omar Vizquel and Roberto Alomar of the Cleveland Indians, and most recently, Jimmy Rollins and Chase Utley of the Philadelphia Phillies just to name a few. In our continued look at ranking the projected rosters across the entire league, today we venture to the middle of the diamond.
For our top duos, we based the selections on factors such as youth, defense, and past accomplishments, as well as statistical categories like batting average, on-base plus slugging percentage, home runs, runs batted in, runs scored, stolen bases, and wins above replacement. We now look at the top five projected middle infields for 2016.
5. Colorado Rockies (Jose Reyes and DJ LeMahieu)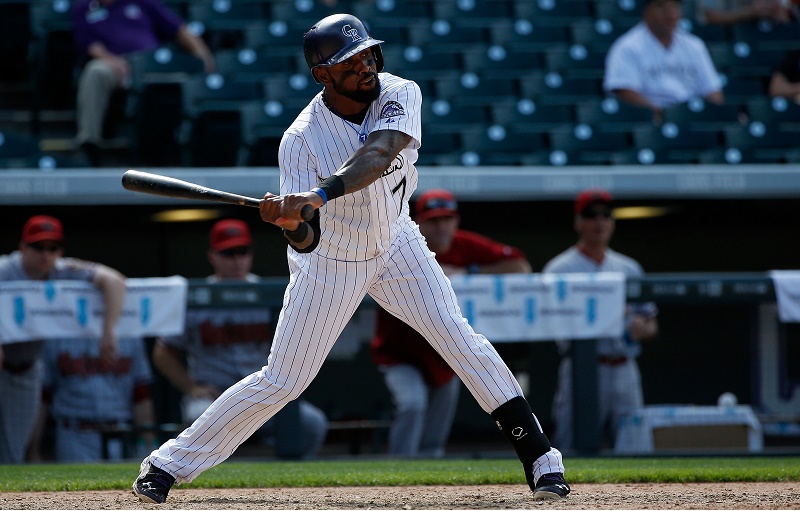 Jose Reyes' 2015 statistics: 21 R, 3 HR, 19 RBI, 8 SB, .259/.291/.368/.659, 3 errors, -0.2 WAR in 47 games played with Rockies
DJ LeMahieu's 2015 statistics: 85 R, 6 HR, 61 RBI, 23 SB, .301/.358/.388/.746, 9 errors, 2.3 WAR in 150 games played
As you can see from the statistics, 2015 was a campaign split between two teams for Jose Reyes — the Toronto Blue Jays and the Colorado Rockies. Though Reyes is not what he used to be, and may face disciplinary action from the league for a domestic abuse incident, he still has the potential to put up some nice numbers, especially at Coors Field.
His double-play partner, second baseman DJ LeMahieu, had a breakout season in 2015, ranking sixth on the team (one with a loaded offense) in WAR at a solid 2.3. At just 27 years old, LeMahieu has a great chance to build on last year and further solidify himself as a top-notch player for his position both on offense and defense.
4. Cleveland Indians (Francisco Lindor and Jason Kipnis)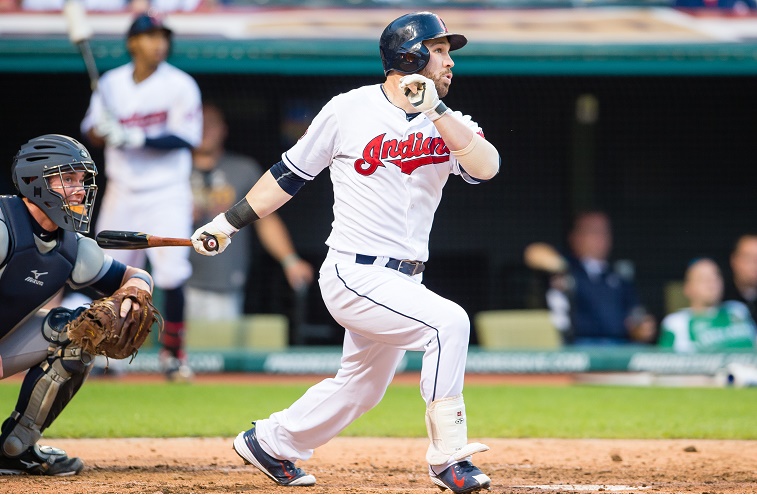 Francisco Lindor's 2015 statistics: 50 R, 12 HR, 51 RBI, 12 SB, .313/.353/.482/.835, 10 errors, 4.6 WAR in 99 games played
Jason Kipnis's 2015 statistics: 86 R, 9 HR, 52 RBI, 12 SB, .303/.372/.451/.823, 7 errors, 4.6 WAR in 141 games played
With their slugging outfielder Michael Brantley expected to miss the beginning of the year, the sophomore season of young shortstop Francisco Lindor will be even more critical for the Indians. At just 21 years old last season, the eighth overall pick from 2011 stunned many with his second-place finish in the American League Rookie of the Year chase. A bit of regression in the power department is expected, but you can't argue with Lindor's 4.6 WAR, which tied him for first on the squad in 2015.
Jason Kipnis is coming off yet another strong season, as he tied with Lindor for the team lead in WAR. He's still on the right side of 30 (he'll turn 29 in early April), so we can expect more of the same in 2016.
3. San Francisco Giants (Brandon Crawford and Joe Panik)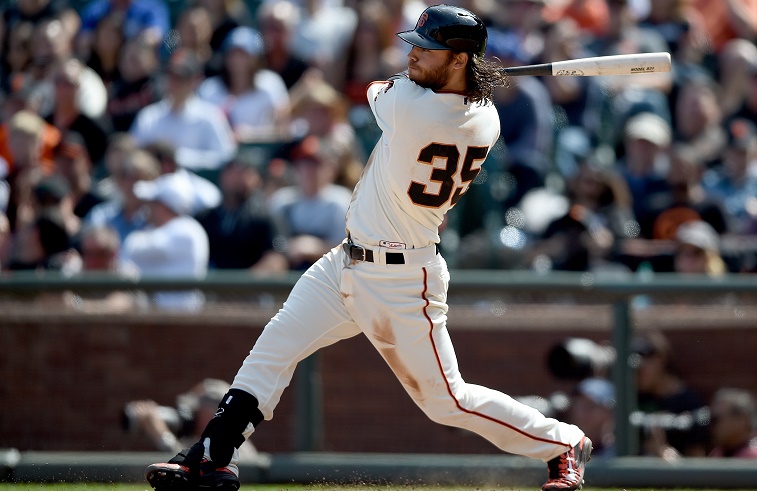 Brandon Crawford's 2015 statistics: 65 R, 21 HR, 84 RBI, 6 SB, .256/.321/.462/.782, 13 errors, 5.6 WAR in 143 games played
Joe Panik's 2015 statistics: 59 R, 8 HR, 37 RBI, 3 SB, .312/.378/.455/.833, 2 errors, 3.4 WAR in 100 games played
At ages 29 and 25 respectively, the pairing of Brandon Crawford and Joe Panik put the San Francisco Giants in a great situation in the middle of their infield. Both of them prove to be solid major league hitters and both have already tasted the postseason, as the duo were a part of the 2014 World Series championship team.
Crawford had without a doubt his best season yet a year ago, and he was rewarded with his first All-Star nod, first Silver Slugger award, and first Gold Glove. Panik on the other hand, struggled to stay healthy in 2015, appearing in just 100 games in his second MLB season. He still posted good numbers when he did play and was named an All-Star in July. Panik has certainly earned the starting second baseman gig and will hope for more durability this time around.
2. Boston Red Sox (Xander Bogaerts and Dustin Pedroia)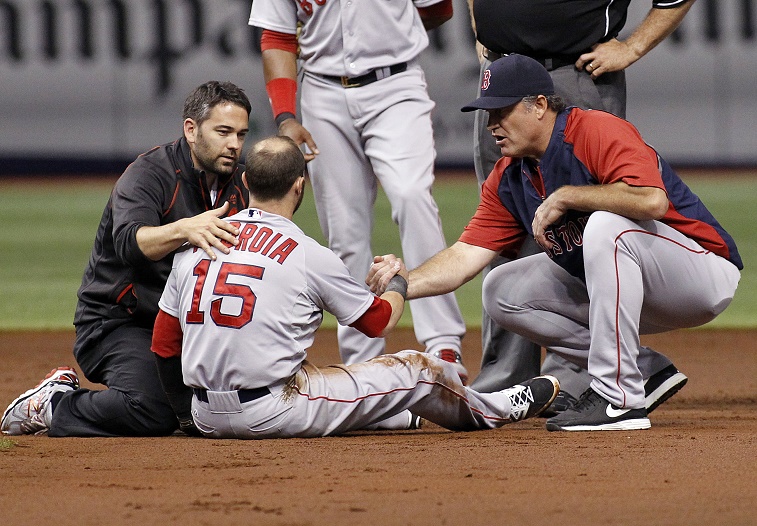 Xander Bogaerts' 2015 statistics: 84 R, 7 HR, 81 RBI, 10 SB, .320/.355/.421/.776, 11 errors, 4.6 WAR in 156 games played
Dustin Pedroia's 2015 statistics: 46 R, 12 HR, 42 RBI, 2 SB, .291/.356/.441/.797, 6 errors, 2.0 WAR in 93 games played
In all honesty, the Boston Red Sox projected middle infield has a fair shot of falling outside of the top five based on two reasons: the drop back to earth for shortstop Xander Bogaerts and the injury issues for second baseman Dustin Pedroia. Despite the team's abysmal 2015 season, Bogaerts' year was splendid. He was one of the best shortstops in the league, finishing as the runner-up for the batting title in the AL and pacing the position in many offensive categories including batting average and on-base percentage.
Pedroia will look to put a nasty 2015 behind him and get back on track at the age of 32. He played in only 93 games last year — his lowest total since 2010 — but still has the track record to be an above-average second baseman. If he can revert to 2013 form, this four-time Gold Glove award winner could join with Bogaerts to be the best double-play duo in baseball.
1. Houston Astros (Carlos Correa and Jose Altuve)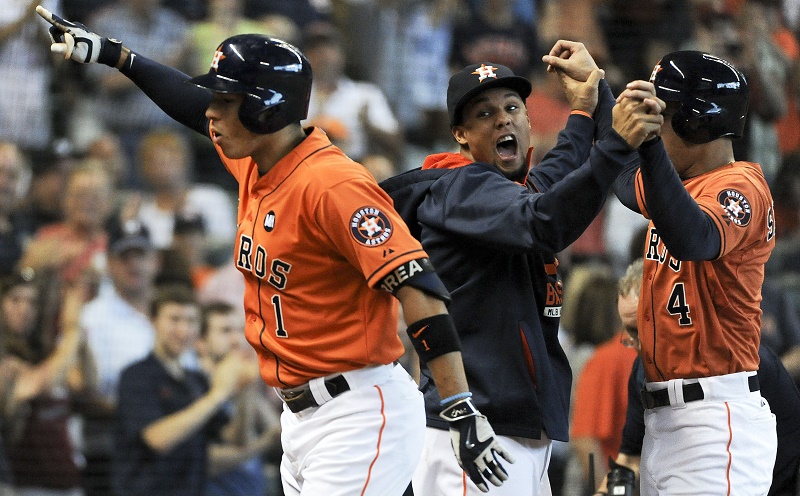 Carlos Correa's 2015 statistics: 52 R, 22 HR, 68 RBI, 14 SB, .279/.345/.512/.857, 13 errors, 4.1 WAR in 99 games played
Jose Altuve's 2015 statistics: 86 R, 15 HR, 66 RBI, 38 SB, .313/.353/.459/.812, 5 errors, 4.5 WAR in 154 games played
The Houston Astros already have the best second baseman in MLB, so why not add the best shortstop to the mix as well? Alright, it's certainly a bit premature to name Carlos Correa as the best at anything, but the sky appears to be the limit for the former No. 1 overall draft pick. In his first 99 big league games, he showed what he is capable of and we only expect him to get better as he matures. Sure, the 13 errors were a bit high for the limited amount of opportunities, but we're really just nitpicking at this point.
At 5-foot-6, Jose Altuve may be viewed as the second-coming of Pedroia, but amazingly, Altuve may be a better player than Pedey was at the peak of his career. Pedroia earned a Rookie of the Year and MVP award in his first two seasons and has a pair of World Series titles to boot, but Altuve has already done so much in his first four seasons. He's made three All-Star teams, won a pair of Silver Sluggers, and won his first Gold Glove in 2015 after making only five errors in 154 games. Correa and Altuve are the centerpieces of what is quickly becoming one of the most youthful, exciting teams in baseball.
Follow Victor on Twitter @vbarbosa1127
Statistics courtesy of MLB.com, Baseball-Reference.com, and ESPN.com.