MLB: The Toronto Blue Jays Need to Hit Again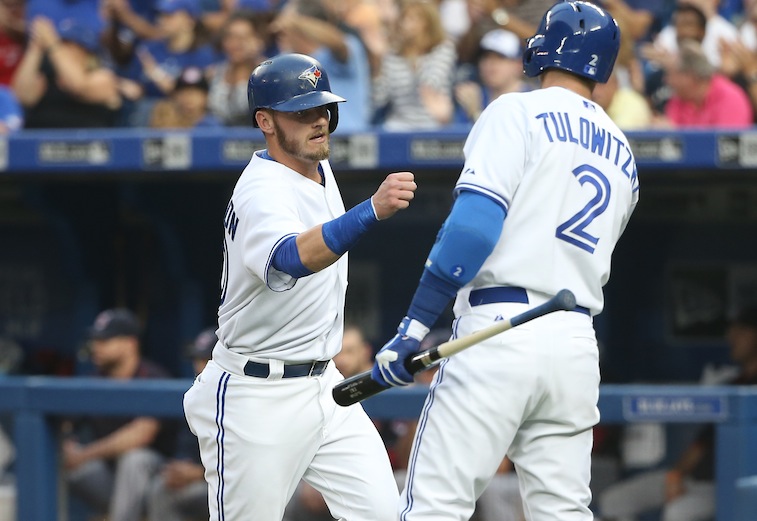 If Toronto Blue Jays fans had been told that three weeks into the baseball season their favorite team would have a collective 3.56 ERA, including some strong performances from Aaron Sanchez, Marco Estrada, and J.A. Happ, they'd probably be ecstatic. With the prodigious offense of the Jays, how could things go wrong? The only major concern, for most smart baseball observers, was that the Blue Jays might not have the pitching to win the World Series. The hitting? No one thought twice about it.
But the Jays are getting solid pitching from their rotation, and not the kind of expected return from their high-powered offense. After posting a team slash line of .269/.340/.457 last season (first in the American League in on-base and slugging, and second in average) they've hit just .236/.319/.387 so far this year. So what's going on in Toronto?
The good news is that they have some good, solid hitters that are off to legitimately slow starts. This isn't a case of guys that had career years in 2015 but are coming back down to Earth. I don't think Russell Martin is going to hit for a .410 OPS in 2016, and the same goes for Ryan Goins' .456 OPS and Troy Tulowitzki's .188 batting average. The bad news? Without their lineup hitting the ball, they can't expect to win like they did last year.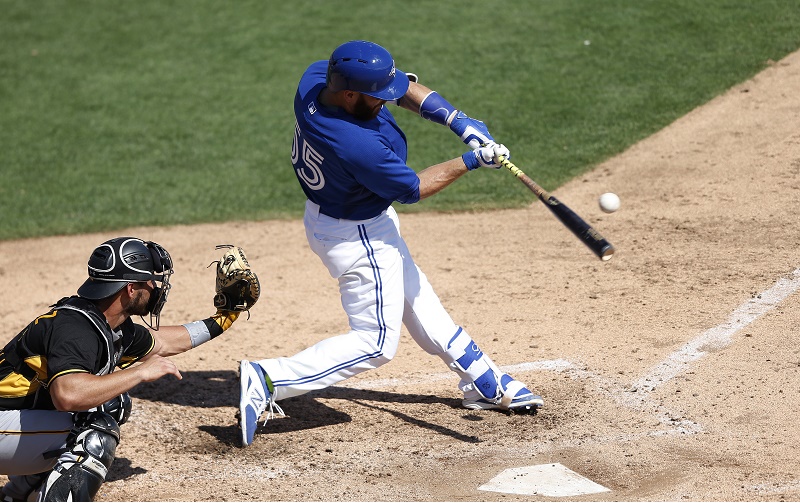 So far Toronto is an even 10-10 on the season. That's good for second place in the AL East, and 2.5 games behind the surprising Baltimore Orioles. The division, like all the divisions in baseball just a few weeks into the season, is still extremely wide open. So there's certainly no reason to panic that the Jays are just a .500 team at this point on the calendar. But there are certainly parallels to this team hitting and the amount of games they win when they hit.
Last season, in their 93 wins they bludgeoned their opponents to a .304/.375/.535 rate, which comes out with a .910 OPS in games won. In games lost, however, they posted just a .634 OPS. While you'd certainly expect teams to be better in games they won than games they lost, that's a pretty stark contrast. Most good teams hit around a .790 OPS in wins and around a .600 OPS in losses last year, which is comparable on the loss end but over 100 points lower on the positive end of the spectrum.
What does this all say? It tells us that when the Jays are on, they're running teams out of the park. When they're not, they're just like everyone else—struggling to score runs. Let's take it a step further and use the example of the hot streak the Jays went on in the second half of the season last year. In the first 91 games of the year, Toronto was 45-46 with a .772 OPS as a team—which is very good. In their final 71 games, they posted a .828 OPS—an insanely good number—and upped their record to 48-23.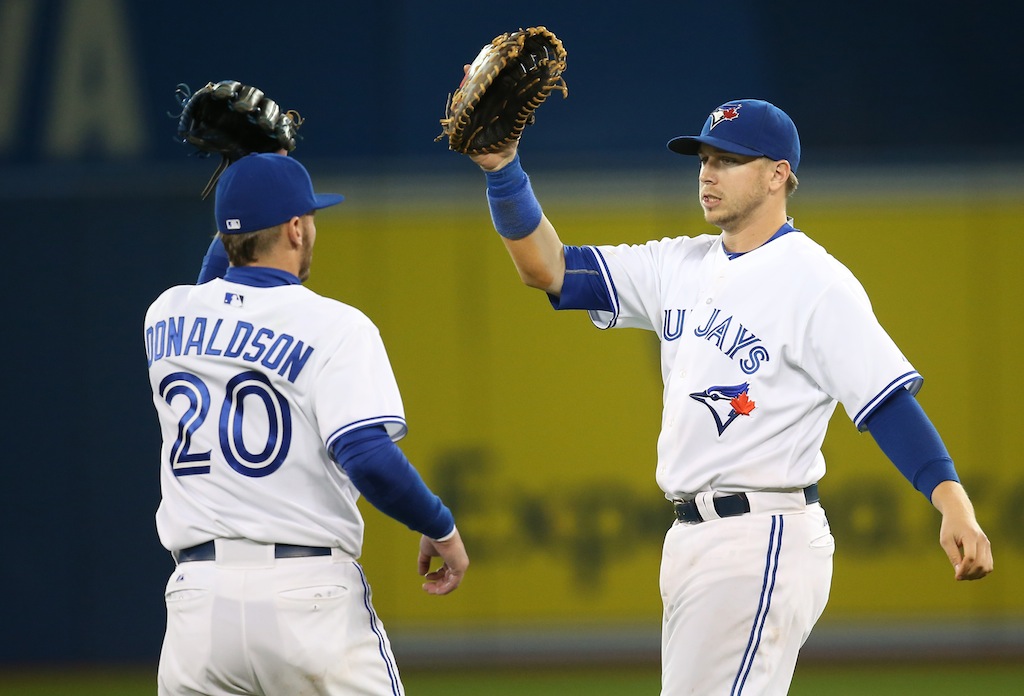 The Blue Jays are going to need to get their offense going if they're planning to get back to the playoffs this season. The fact that they're still very close in the division with so many guys in their lineup struggling is a big positive, because you'd like to believe that these guys will come around eventually. The downside of it is that the average age of Martin, Tulowitzki, Edwin Encarnacion, Jose Bautista, and Josh Donaldson is 32.4, meaning the group is collectively beyond their prime.
There's no telling how many more great chances to win a World Series this core of players in Toronto is going to get. Outside of many of the players either finishing up their prime years, they also have the issue of Encarnacion and Bautista being free agents after the season.
All of this is to say that there is some urgency in Toronto this season. The fact that Sanchez has looked good in the rotation so far this year is a major positive step toward showing that they indeed have enough pitching to win in the playoffs. But for right now, the concerns over the pitching can wait on the backburner for a bit. The Blue Jays needs to get back to hitting the way they did last year, otherwise questions about whether their pitching is good enough to win the World Series will be moot.
Follow Ryan on Twitter @RyanDavisBP
All stats courtesy of baseball-reference.com.