MLB
MLB: The 10 Worst MVP Winners of All Time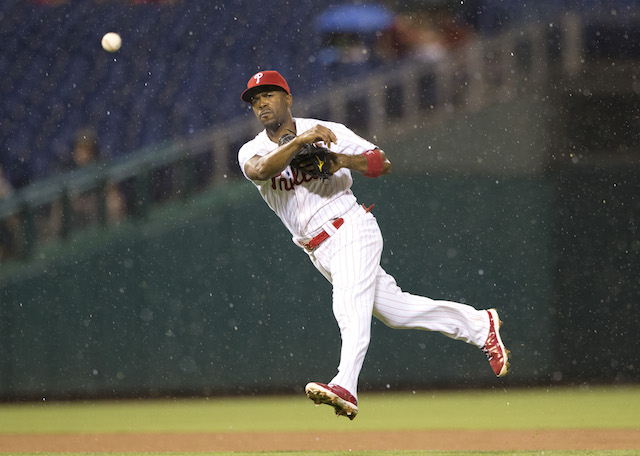 Many aspects of sports are completely subjective; that's part of the fun. This category definitely includes awards voting, which is done by the writers — many with different opinions on the standards. No award in Major League Baseball receives more debate than the MVP, which brings out both the old school voters who look at stats like home runs and RBI and the new school voters who look at things like WAR, on-base percentage, and defensive ability.
Over the course of the last century, the voters clearly got it wrong — no matter what your subjective criteria might be — a handful of times. We found the 10 worst MVP winners in MLB history.
10. Miguel Tejada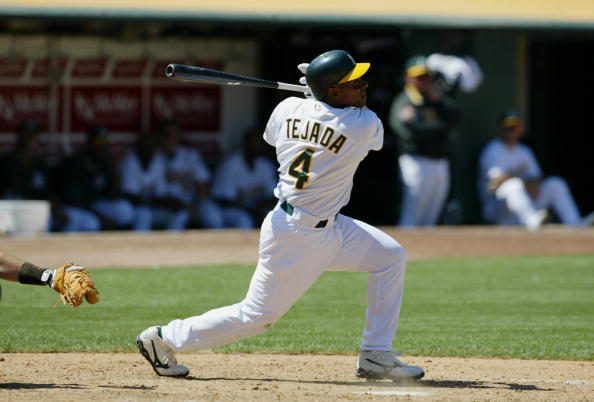 Back in 2002, Oakland A's shortstop Miguel Tejada won the American League MVP for keeping the team relevant despite the departures of Jason Giambi, Johnny Damon, and Jason Isringhausen. Despite Tejada's good season, he wasn't MVP-caliber. Just look at his stats: .308/.354/.508 with 34 home runs and 131 RBI.
Texas Rangers shortstop Alex Rodriguez was better in nearly every single category, hitting .300/.392/.623 with 57 homers and 142 RBI. Even if you measure by WAR, not only does Rodriguez (8.8) rank well ahead of Tejada (5.6), but seven other American League players do, too.
9. Justin Verlander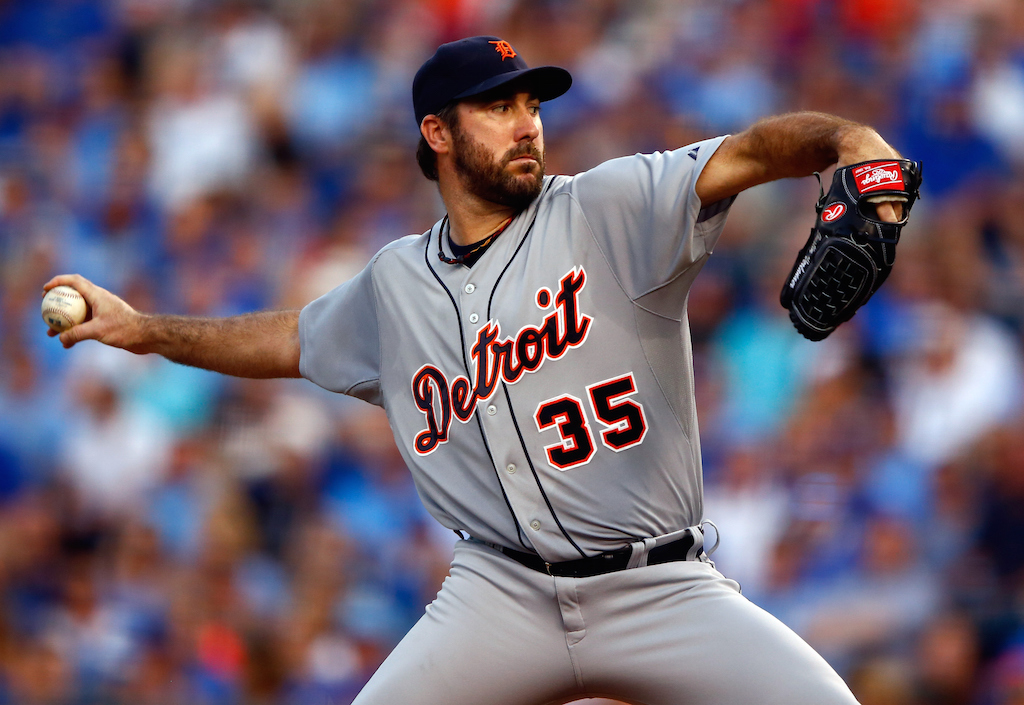 Detroit Tigers starting pitcher Justin Verlander had an outstanding season in 2011. He finished with a 2.40 ERA and 250 strikeouts in 251 innings pitched. He won the American League MVP that year, narrowly edging out Boston Red Sox outfielder Jacoby Ellsbury and Toronto Blue Jays outfielder Jose Bautista. Verlander was certainly worthy of winning the Cy Young award, which he did, but his 24-8 record that year played a big part in voters handing him the MVP.
In reality, Bautista probably should've been the winner. While Ellsbury was a much better defender and had more facets to his game, Bautista was a monster with the bat in 2011. He hit .302/.447/.608 with 43 home runs and 103 RBI.
8. Jimmy Rollins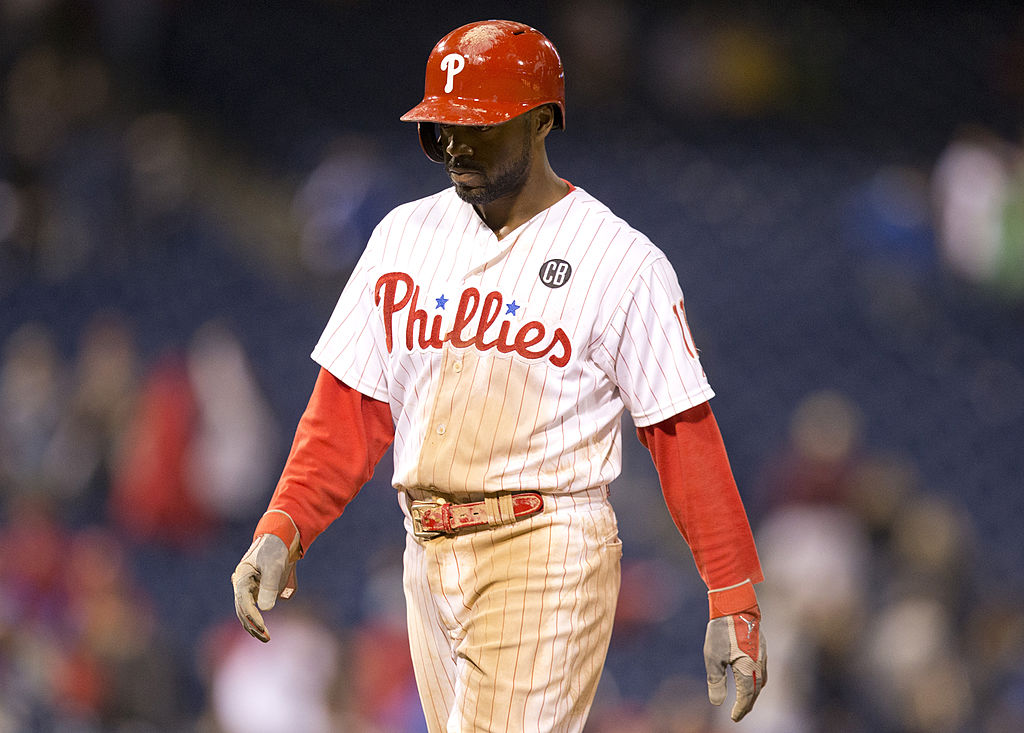 In 2007, the Philadelphia Phillies came away with back-to-back MVP winners. Shortstop and lead-off man Jimmy Rollins followed up first baseman Ryan Howard's 2006 win. However, while Rollins had a nice year (hitting .296/.344/.531 with 30 home runs), several other candidates were more deserving. St. Louis Cardinals first baseman Albert Pujols finished the year with an 8.7 WAR (compared to Rollins' 6.1), a slash line of .327/.429/.568, and 32 home runs.
Other players who were better MVP candidates than Rollins included New York Mets third baseman David Wright, Atlanta Braves third baseman Chipper Jones, and Rollins' Phillies teammate Chase Utley; the latter player finished the year with 7.8 WAR and a .332/.410/.566 slash line.
7. Andre Dawson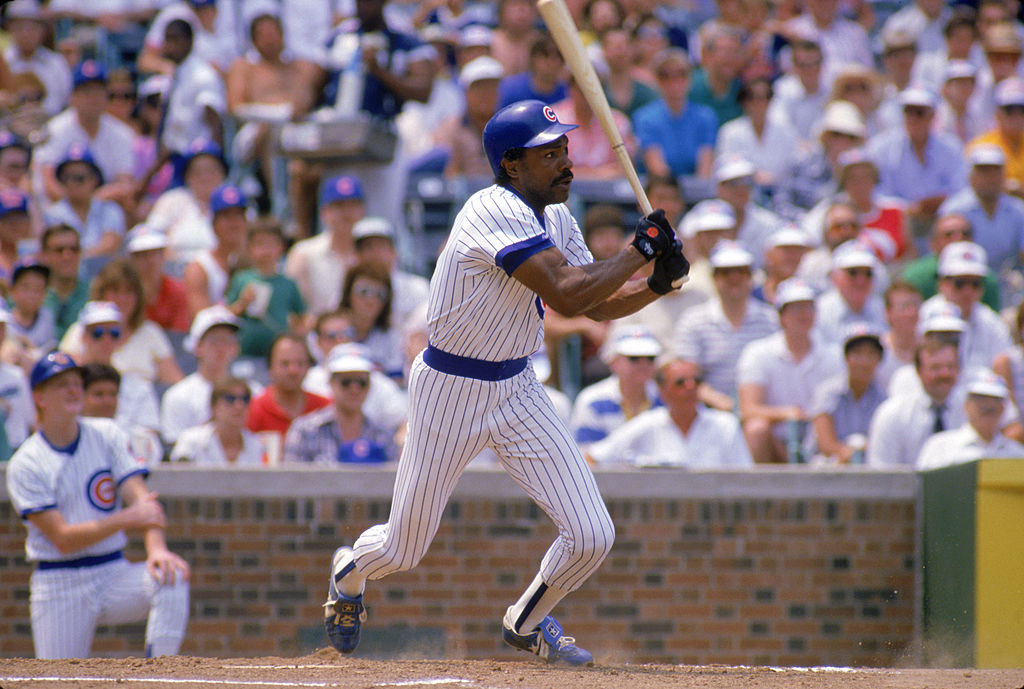 The 1987 National League MVP went to Chicago Cubs outfielder Andre Dawson, a selection that is still a mystery to many. Although Dawson led the NL with 49 home runs and 137 RBI, he was extremely inferior in most other stat categories. He hit .287/.328/.568, posting 4.0 WAR — a stat that hadn't really been created at the time — and finishing 14th in the league. Not to mention, the Cubs finished in last place that year, generally eliminating most of the arguments for voting for Dawson.
The most deserving National League candidate from '87 goes to San Diego Padres outfielder Tony Gwynn. He hit .370/.447/.511 with seven home runs and 56 stolen bases. He also led the league with 8.5 WAR that year.
6. Terry Pendleton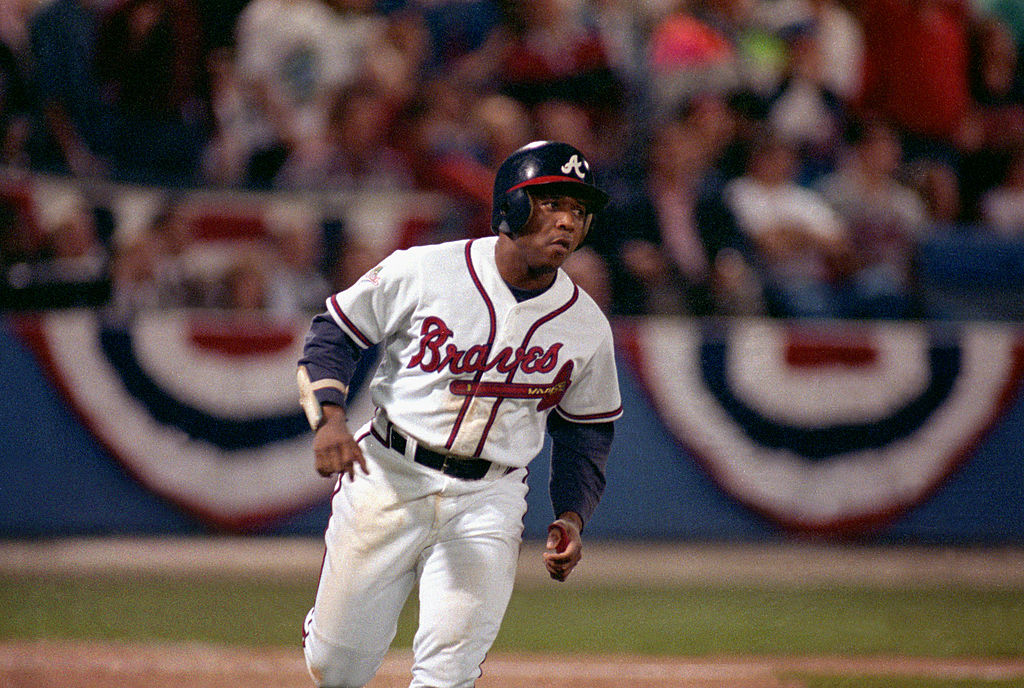 In 1991, Atlanta Braves third baseman Terry Pendleton hit .319/.363/.517 with 22 home runs and 86 RBI, grabbing the NL MVP award. He led the league in batting average that year, leading the Braves to a first-place finish in the NL West — yes, they competed in the NL West back then. The team eventually lost in the World Series.
But Pittsburgh Pirates outfielder Barry Bonds was the most deserving candidate in '91. He also played for a division-winning team (although his Pirates lost to the Braves in the NLCS), hitting .292/.410/.514 with 25 home runs, 116 RBI, and 43 stolen bases. Ryne Sandberg of the Chicago Cubs deserving the award too. He finished with a line of .291/.379/.485, 26 homers, and 100 RBI.
5. Steve Garvey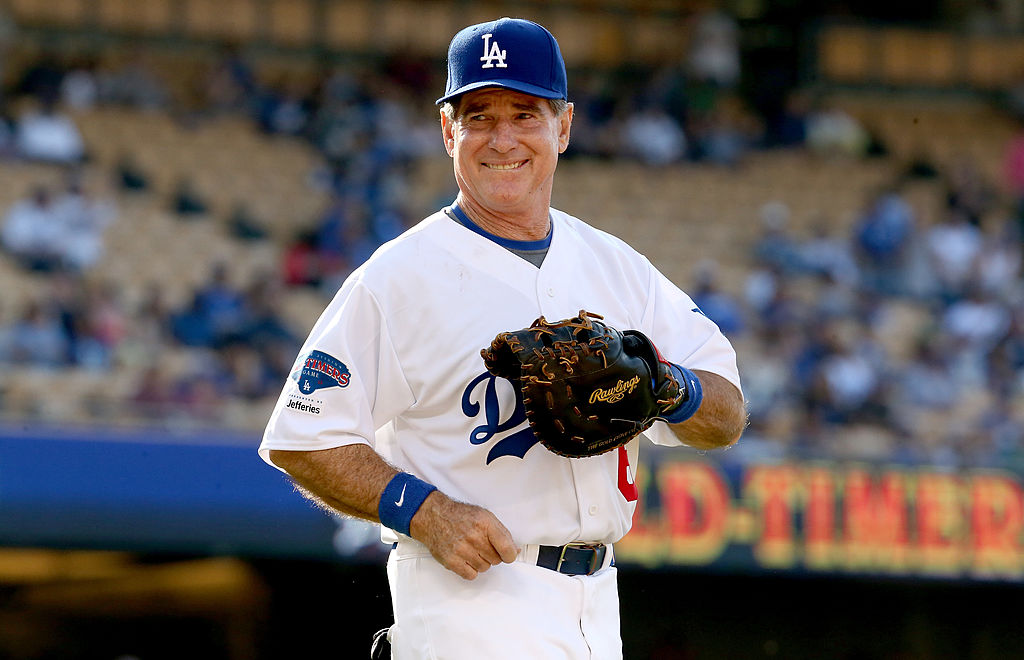 First baseman Steve Garvey's first full season in the big leagues occurred in 1974 with the Los Angeles Dodgers. The then-25-year-old hit 21 home runs with 111 RBI, slashing .312/.342/.469 in 156 games. He won the MVP, leading the Dodgers to a 102-60 record that year. But Garvey wasn't even remotely close to the best choice for the award in the National League.
Going strictly by WAR, which again wasn't even a stat that existed in 1974, Garvey would've been the 17th-best choice in the NL. The top three contenders were a 24-year-old Philadelphia Phillies third baseman named Mike Schmidt (9.7 WAR), Cincinnati Reds second baseman Joe Morgan (8.6), and Reds catcher Johnny Bench (7.8).
4. Dennis Eckersley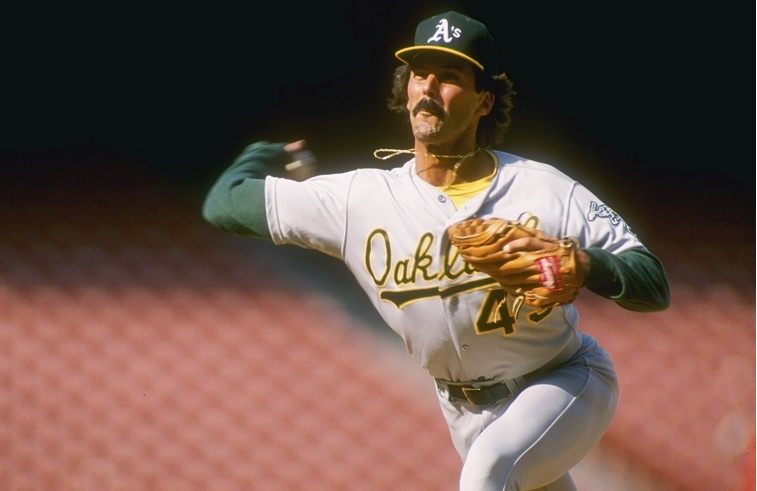 Let's get something out of the way: We could make a serious argument about whether or not relief pitchers are valuable enough to warrant consideration for the Cy Young award. But the MVP? No such argument exists. Right-handed reliever Dennis Eckersley had a great season in 1992 for the Oakland A's, finishing with a 1.91 ERA and 51 saves in 80 innings pitched. While WAR for pitchers — and relievers — isn't the best measuring stick, Eckersley came in at 2.9 that year.
Of the 23 American League players to receive votes that year, Eckersley's WAR was the 19th-best. Other players who truly deserved the MVP ahead of the A's closer include White Sox first baseman Frank Thomas, Minnesota Twins outfielder Kirby Puckett, and even starting pitchers Mike Mussina and Roger Clemens.
3. Willie Hernandez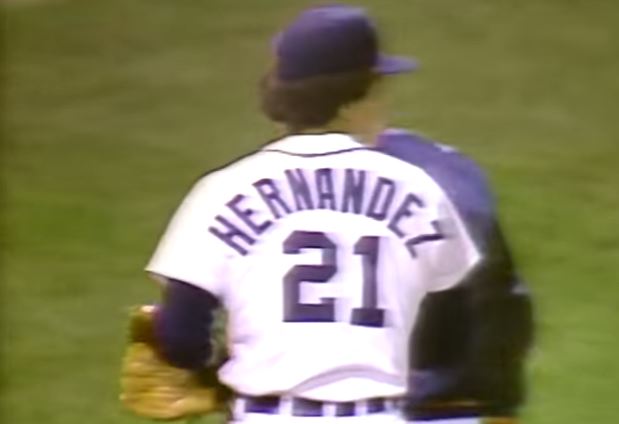 Another reliever took home the 1984 American League MVP award: Detroit Tigers hurler Willie Hernandez. While he certainly didn't deserve MVP consideration, Hernandez was still really good. He pitched 140 1/3 innings, striking out 112 batters and posting a 1.92 ERA with 32 saves. He was a big factor in the Tigers winning 104 games in the regular season as well as the World Series that year.
However, the Baltimore Orioles' Cal Ripken Jr. was outstanding in 1984. He finished with 10 WAR and a line of .304/.374/.510 with 27 home runs, 86 RBI, and his typical Gold Glove level defense. He should've taken home the award that year.
2. Rollie Fingers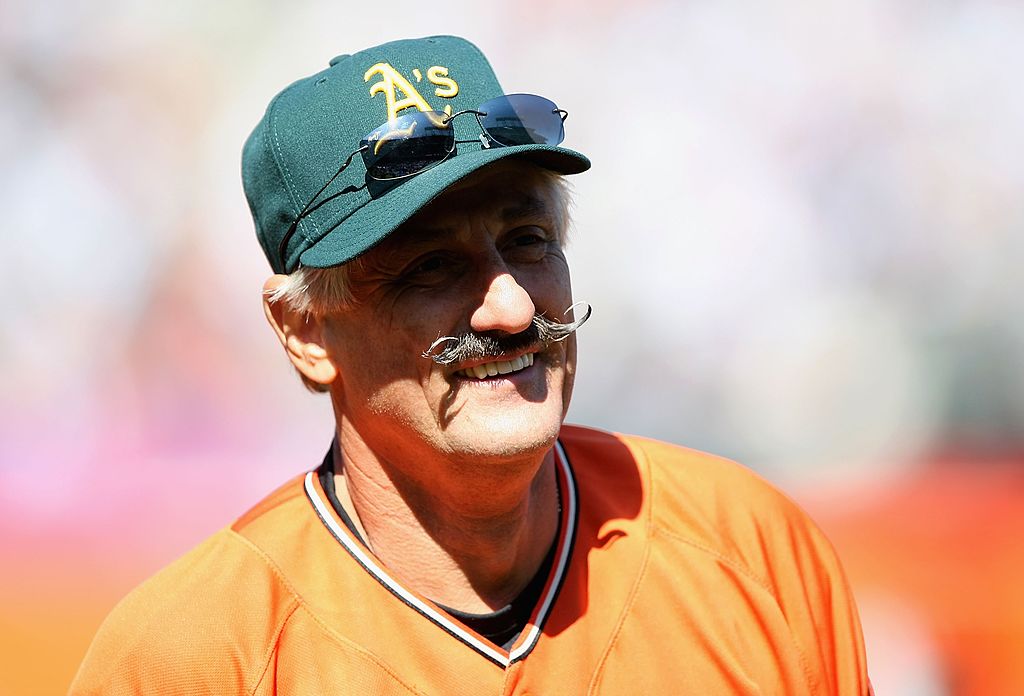 Milwaukee Brewers reliever Rollie Fingers took home the 1981 American League MVP award by throwing 78 innings and striking out 61 batters. The then-34-year-old saved 28 games with a 1.04 ERA. Yet again, this is an example of a relief pitcher having a great season but not coming close to being worthy of the MVP award.
Oakland A's outfielder Rickey Henderson came in second in the voting that year, just slightly beaten out by Fingers. He hit .319/.408/.437 with six home runs and 56 stolen bases, compiling 6.6 WAR. Another great MVP candidate in 1981: Boston Red Sox outfielder Dwight Evans.
1. Thurman Munson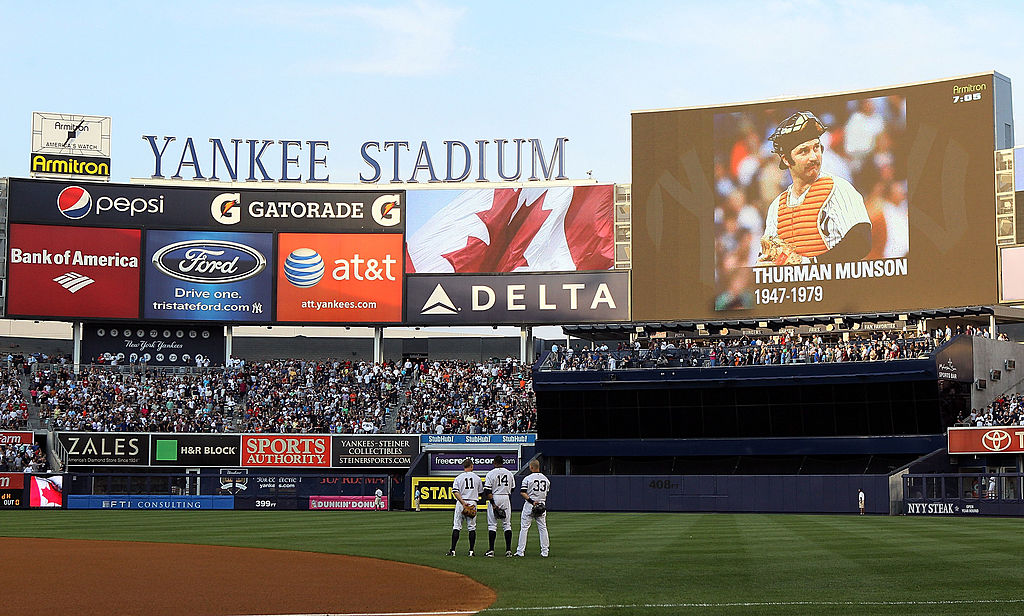 New York Yankees catcher Thurman Munson won the American League MVP award in 1976. And it was pretty much a runaway in the voting. Munson received 18 first-place votes, with Kansas City Royals third baseman George Brett coming in second with two votes. But Munson had a mediocre batting line, hitting just .302/.337/.432 with 17 home runs and 105 RBI.
Brett, on the other hand, outdid Munson in batting average (.333), on-base percentage (.377), and slugging (.462), as well as WAR (7.5 for Brett and 5.3 for Munson). Rod Carew and Munson's Yankees teammate Graig Nettles also were deserving of the award.
Statistics courtesy of ESPN and Baseball-Reference.