MLB: Top 5 Early MVP Candidates in the National League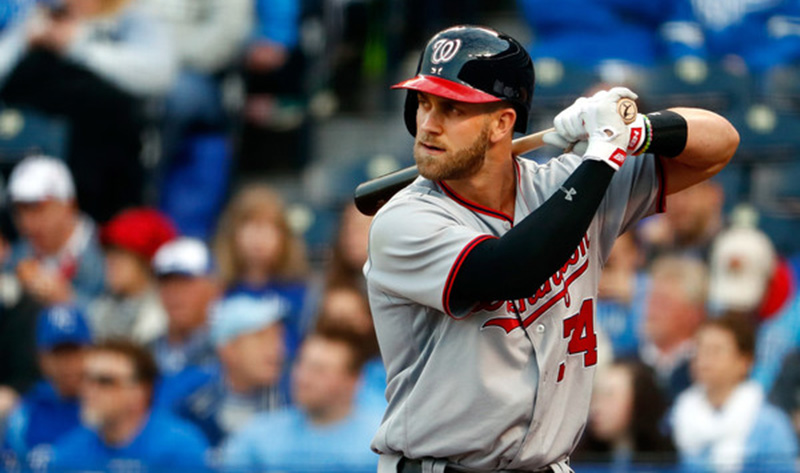 We're roughly a quarter of the way through the Major League Baseball season, and already there are several interesting storylines that demand the attention of fans and analysts. Both teams in Chicago are in first place in their divisions, and the Cubs have the best record in baseball. Seattle, Baltimore, and Philadelphia are good, apparently, and Houston, Arizona, and Toronto are all under .500. There have been bean-ball battles, wars of words, and budding rivalries.
Similarly, the National League MVP race is starting to take shape, and there are both familiar names and unsuspected characters in the bunch. Let's take a look at the top five NL MVP candidates as we close out May in the 2016 baseball season:
5. Bryce Harper – Washington Nationals
The winner of last year's NL MVP, Harper isn't having quite the same kind of year to this point in 2016. His batting average is down from .330 to .245, but a big part of his struggle at the plate is that he's not seeing a ton of quality pitches to hit. He leads all of baseball with 48 walks, which puts him on pace to set a career high.
Harper still boasts a .972 OPS and 2.4 WAR, which are incredibly good numbers—especially for a guy having what many would consider a down year, coming off last year. He's the best player on one of the better teams in the National League, so he's always going to be in consideration. But because of the drop-off in his offensive numbers, don't be surprised if somebody pulls the rug out from under Harper this year in the NL voting.
4. Gregory Polanco – Pittsburgh Pirates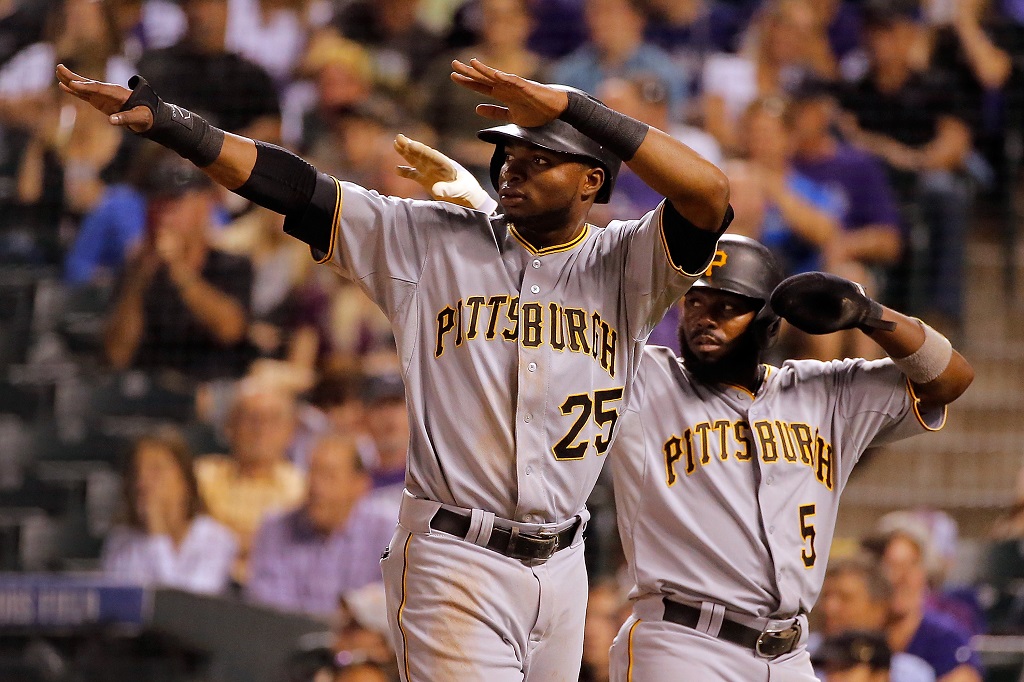 Polanco is having a breakout season for the Pittsburgh Pirates, hitting .316/.399/.550. He's on pace to shatter his career highs in home runs, walks, and RBI, and currently leads the National League in doubles and runs scored. After posting 2.3 WAR last season in his first full year in the big leagues, Polanco has already compiled 2.4 so far this year.
He's currently the top performer on the top teams in the National League, which puts him right up there in the MVP conversation. It's hard to see him overcoming the rest of the list, though, without the Pirates really giving the Cubs a run for their money in the NL Central.
3. Ben Zobrist – Chicago Cubs
The Cubs signed Zobrist and dealt Starlin Castro for Adam Warren at the same time, trying to get better contact and on-base percentage into their lineup. It's worked well for them so far. Zobrist is hitting .346/.453/.519 with six home runs and 31 RBI—which puts him in the top-10 in the NL on the RBI leaderboard. Zobrist has been a rock in the Cubs lineup, with the second-lowest strikeout percentage in the league.
As much as Zobrist has meant to the Cubs hot start, it's hard to imagine him keeping it up. For a guy that holds a career slash line of .268/.358/.434, it's hard to see the 35-year-old continuing at his torrid pace. As it stands, Zobrist has 2.7 WAR—which is good for second in the league among hitters. He's currently third in our MVP race, but we don't expect him to be there at the end of the season.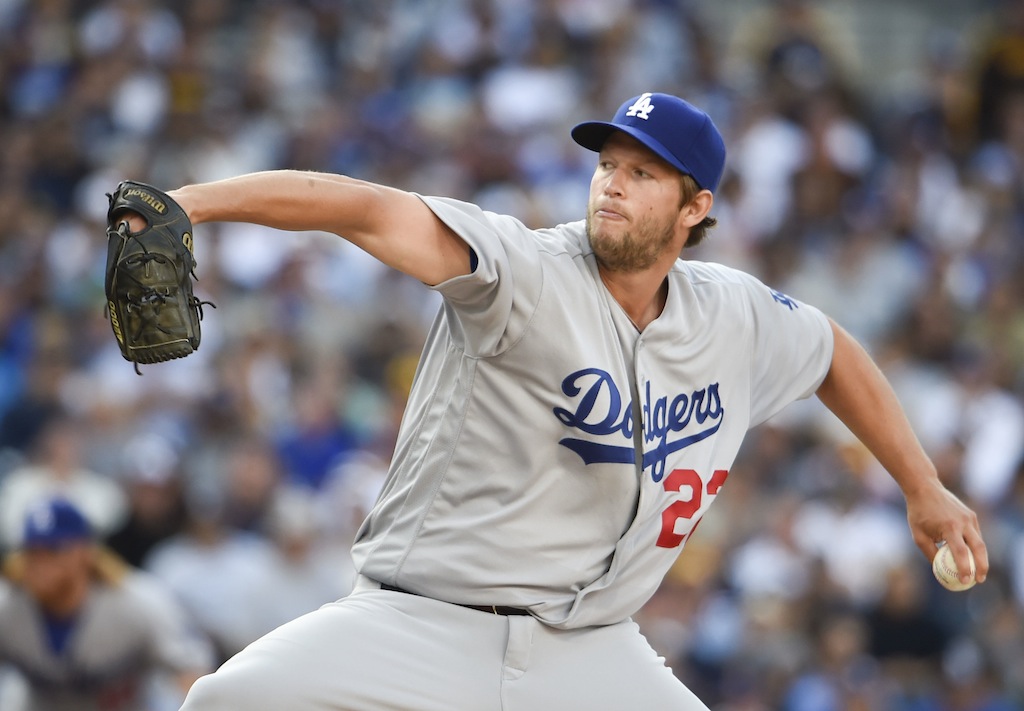 2. Clayton Kershaw – Los Angeles Dodgers
Kershaw has been having an insane season. He's leading the NL in the following major categories: ERA, innings pitched, strikeouts, FIP, WHIP, and K/BB. He's already thrown three complete-game shutouts in his first 10 starts and compiled an eye-popping, jaw-dropping, 3.8 WAR. The best pitcher of this generation, still extremely young at just 28, is compiling numbers and records that will have him in the conversation about the best pitchers of all time by the end of his career.
As for this season, he's going to find himself in the MVP conversation. He already won the NL MVP in 2014, and barring a position player candidate with strong numbers he could find himself at the top of the list again. As of now, Kershaw comes in a tough second.
1. Dexter Fowler – Chicago Cubs
Fowler comes in number one, because of his status on the Cubs. Joe Maddon's favorite saying about their leadoff man is "You go, we go." It's been very true so far this season. The Cubs, as previously mentioned, have the best record in Major League Baseball and are second in the National League in runs scored. That has a whole lot to do with Fowler.
He's hitting .319/.436/.524 on the season with 32 runs scored, which puts him fifth in the NL. He's compiled 3.0 WAR, which is in part due to how well he's hit but also his improvements on defense. The Cubs have asked him to adjust how deep he plays in center field, and he's improved drastically. He had -20 defensive runs saved (DRS) in 2014 and -12 in 2015, but has a +3 DRS so far this year. If the voting were held today, Dexter Fowler should be the National League MVP.
Follow Ryan on Twitter at @RyanDavisBP
All stats courtesy of Fangraphs and Baseball Reference