MLB: Top 5 Leadoff Hitters in the Game Today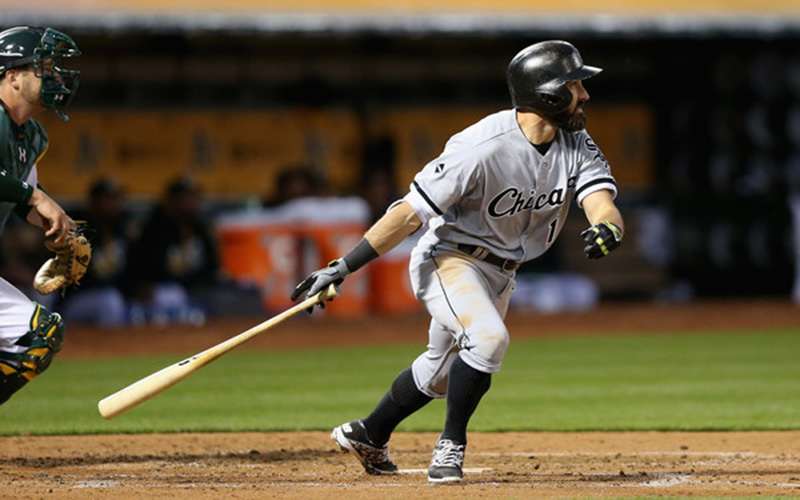 When you think of the best players in baseball, power hitters and pitchers alike automatically come to mind. Whether it's Bryce Harper, Mike Trout, Clayton Kershaw, David Price, or some other top-notch hitter or pitcher, these are the guys who receive the postseason accolades and they are the ones that are accredited with leading their respective teams to successful campaigns.
While that's clearly true, hitters at the top of the lineup are a critical cog to a World Series-winning machine as well. In the league today, there are several leadoff hitters who set the tone for some of the best lineups the game has to offer. While none of them may be modern-day Rickey Hendersons, these players have the speed, batting average, and defensive ability to make a difference on a playoff-caliber club. Based on those factors and others, we have our top five leadoff men for 2016.
5. Adam Eaton, Chicago White Sox
Now in his third season with the White Sox, Adam Eaton has shown the ability to hit and steal bases with consistency at the top of the lineup. In 2014, Eaton ranked in the top 20 in baseball with a .300 batting average. Last season, while the average dropped off, his 175 hits put him in the top 20 in the game as well (second among players batting first in the lineup).
Over the past two seasons, Eaton also managed 33 total stolen bases. On defense, the center fielder has been reliable for Chicago as well, ranking among the top players at his position in outfield assists and double plays turned over the past two campaigns.
Here in 2016, Eaton has gotten off to a scorching start with a .327 batting average and 17 hits in his first 14 games for the White Sox, who find themselves with a record of 9-5 in the early going. With some big bats in Jose Abreu and Todd Frazier behind him in the lineup, Eaton's success can lead to plenty of scoring chances on a team that pitches pretty well.
4. Dexter Fowler, Chicago Cubs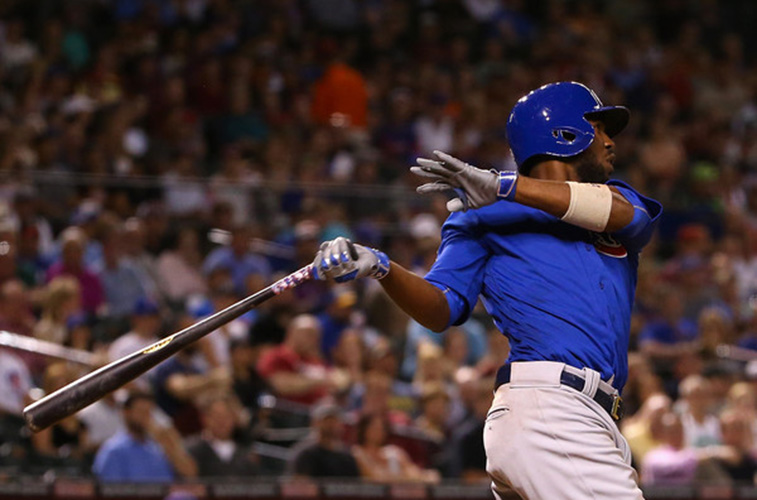 The Chicago Cubs have a strong team loaded with great hitters in their lineup. With Ben Zobrist, Anthony Rizzo, Kris Bryant, and others, the Cubs have an abundance of power and run-scoring ability. However, their guy at the top of the lineup makes it all work, and that player is Dexter Fowler.
While his numbers weren't fantastic in his first season in Chicago, he paced the Cubs in runs scored with 102, stolen bases with 20, and was third on the team in both hits and home runs. Fowler also served as a reliable fielder in the outfield with the ability to make the highlight-reel catch.
To begin this season, Fowler has played extremely well; he is second in the National League in batting average and has managed 18 hits, three homers, and 10 RBI in 14 games played. If he can keep up those numbers, this Cubs lineup could be unstoppable. With a pitching staff as good as theirs, that may mean a World Series berth for the team for the first time in a long time.
3. Mookie Betts, Boston Red Sox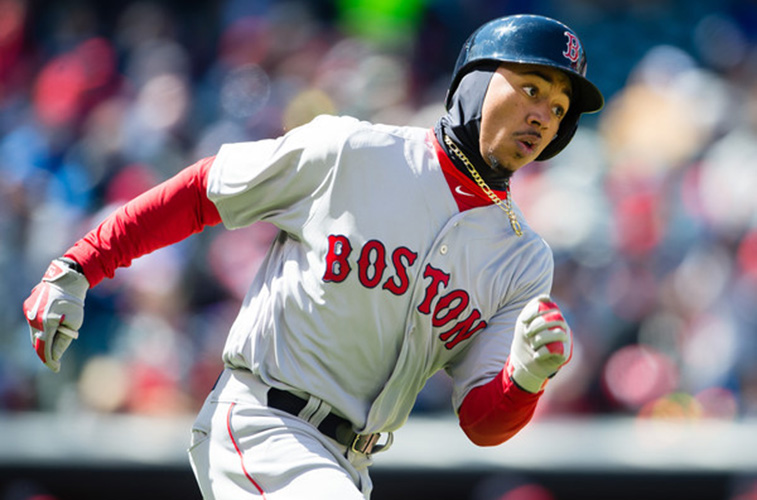 One of the most exciting young players in the game, Mookie Betts has all the tools to be one of the best players in the majors. In 145 games during his rookie season last year, the Boston Red Sox outfielder accounted for 174 hits, 18 home runs, 77 RBI, 21 stolen bases, and a batting average of .291. He also managed a solid fielding percentage last season while showcasing a knack for making amazing catches.
What those numbers show is that the 23-year-old has the five tools that make a player truly special — the ability to hit for power and average, the speed on the basepads, throwing power, and the ability to make great plays in the field.
While Betts has started off slowly in 2016 with a .207 average, he still has two home runs and nine RBI in 13 games played so far. His ceiling is probably higher than any other leadoff hitter in the game today and soon enough, he'll likely be at the top of a list like this.
2. Jose Altuve, Houston Astros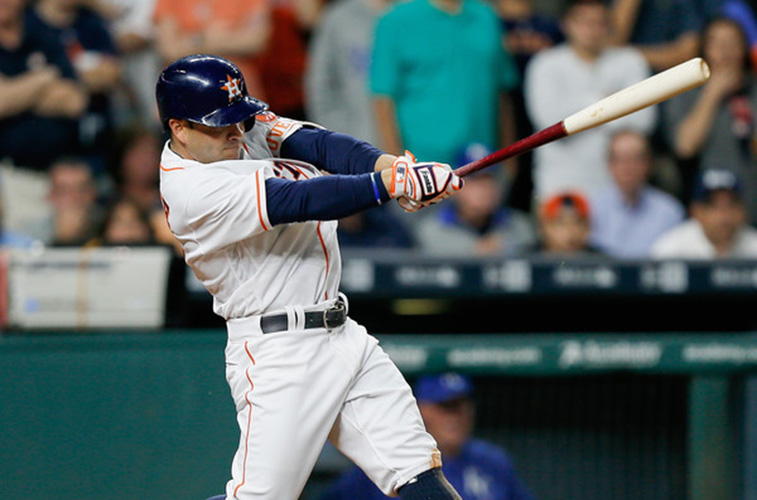 The leader of the exciting, young Astros, Altuve has been getting it done in Houston's lineup for several seasons. In 2014, he led the league in hits with 225 while holding a .341 batting average for a struggling team. Last year, he came back with another 200-hit campaign and hit for a .313 average for a surprising playoff club. Altuve also hit a career-high 15 home runs and 66 RBI in 2015.
On the bases, he's been a top-notch base stealer since he entered the league in 2011, as he's had four straight seasons of 30-plus stolen bags. To finish off Altuve's case as one of the best leadoff men in the game, his 2015 season at second base saw him accumulate a fielding percentage of .993 with just five errors committed.
Altuve is playing as well as ever to begin the 2016 campaign. He's hit for .304 average with 17 hits, five homers, and 10 RBI in 14 games played for the Astros. In a lineup that includes the exciting Carlos Correa, Altuve is potentially the most critical piece to a team that has World Series aspirations this season.
1. Dee Gordon, Miami Marlins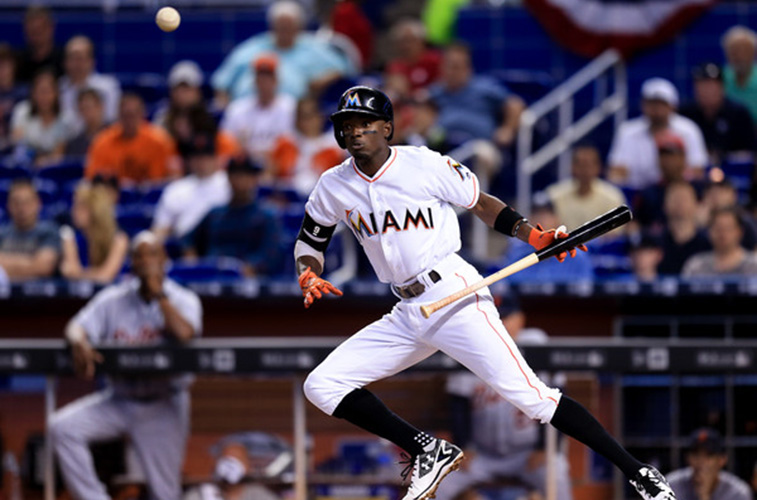 In his first season with the Miami Marlins last year, Dee Gordon proved to be not only the best leadoff man in baseball, but also the best hitter the game had to offer. Gordon led the majors with 205 hits and was second in batting average at .333 last season. While he hasn't hit a bunch of home runs (for a year ago), his incredible speed more than makes up for it, as he led the league with 58 stolen bags in 2015.
At second base, Gordon also showed his worth for the Marlins, as he held a .993 fielding percentage a season ago with just six errors committed and 111 double plays turned (tied for second among players at his position). Here in 2016, Gordon owns a .281 average with 16 hits and four stolen bases in 12 games played so far.
The Marlins' lineup is known for the presence of Giancarlo Stanton, but Gordon gives them the ability to manufacture runs and put pressure on the opposing pitcher when he's running the bases. It's close between him and Altuve, but Gordon has a slight edge as a leadoff hitter as this season kicks into high gear.
Statistics courtesy of Baseball-Reference.com and ESPN.com. Videos courtesy of YouTube.com.