MLB: Top 5 Prospects From the Arizona Fall League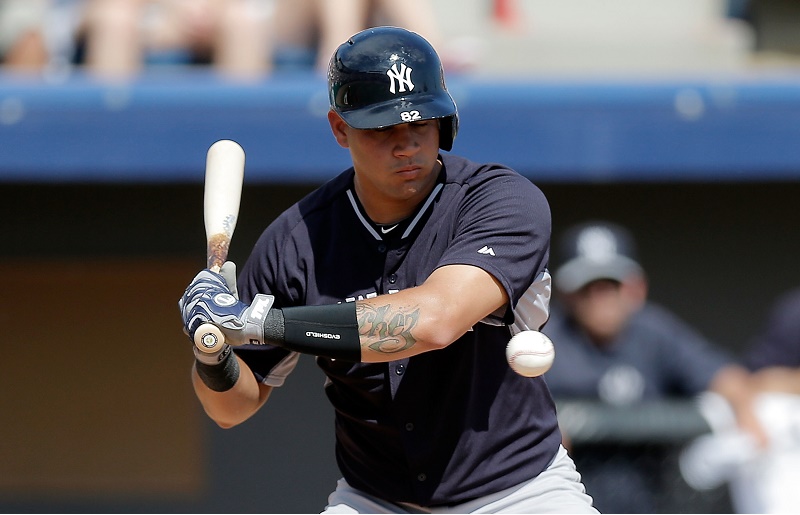 While the 2015 Arizona Fall League (AFL) did not feature brand names like Kris Bryant (2013) or Greg Bird (2014), there were several top MLB prospects making their case to play for big-league clubs in the dry desert air this year.
For those unfamiliar with the league, it consists of six teams that play 30 games in Arizona in the early fall. Prospects wear the uniforms of their organizations mixed together on squads, making every club look like an All-Star Team. Because pitchers would log a high number of innings between the AFL and regular season in the minors, this showcase is mainly about hitters and all-around position players.
The 2015 Fall League featured the emergence of talented youngsters and comebacks from former top players in MLB systems. Here were the five best showings from prospects this season, according to MLB.com's Jim Callis.
5. Willson Contreras, Cubs
For a team with Kyle Schwarber on the Major League level, the Chicago Cubs have an embarrassment of riches with catcher Willson Contreras in the minors. The 23-year-old Venezuelan native posted an OPS of .908 before an injury knocked him out of the Fall League. After leading the Southern League with a .333 batting average in 2015, there is no question he has the offensive chops to make the big-league squad in the coming years. Scouts estimate he will land on the North Side by 2017.
4. Gary Sanchez, Yankees
Once a prize prospect of the New York Yankees out of the Dominican Republic, Gary Sanchez saw his stock drop in recent years due to issues with his attitude and negative perceptions. That changed in the AFL in 2015. Sanchez hit .295 with 7 HR, 6 2B, 21 RBI, and a .982 OPS in 22 games. The 22-year-old catcher even added four stolen bases.
Scouts were just as impressed by his improvements behind the plate, where he threw out 62% of runners attempting to steal on him. Apparently, his work ethic and passion have turned around. In fact, some analysts are convinced that the Yankees traded John Ryan Murphy to Minnesota because they believe Sanchez is ready to back up Brian McCann on a regular basis in 2016.
3. Lewis Brinson, Rangers

Starting at 0:27 in the video, you can see an extended profile of Rangers prospect Lewis Brinson. An outfielder with a battery of tools that could get him to Arlington by 2017, Brinson showed scouts more gap power and regular contact than he had in the past, leading some to compare him to Chris Young (a Yankee for most of the past two seasons). Brinson's defense remained as strong as ever in his AFL action. About halfway through the season, he moved on to the Puerto Rican Winter League.
2. Austin Meadows, Pirates
Ironically, Austin Meadows was the best-looking position player in Arizona while posting its worst on-base percentage. According to Jim Callis, scouts were not interested in results and loved the smooth swing and keen hand-eye coordination he showed in the batter's box. As the No. 2 prospect in the Pittsburgh organization at age 22, expect Meadows to see action for the Pirates within the next two years, though he may have to find a new position. He's currently patrolling center field in the minor league system.
1. Alex Reyes, Cardinals
Reyes, a 21-year-old New Jersey native who is the No. 1 prospect in the Cardinals organization, was considered the top pitcher in the AFL by a wide margin. He features a fastball in the high 90s, at times topping 100 miles per hour on the radar gun. Scouts say he still needs to improve his command, but there is time for the youngster to develop. On the negative side, Reyes tested positive for marijuana around the middle of the Arizona season, leading to a 50-game ban, his second offense for recreational drugs.
Statistics courtesy of MLB.com.
Connect with Eric on Twitter @EricSchaalNY