MLB
MLB: The Top 5 Double-Play Combos of 2016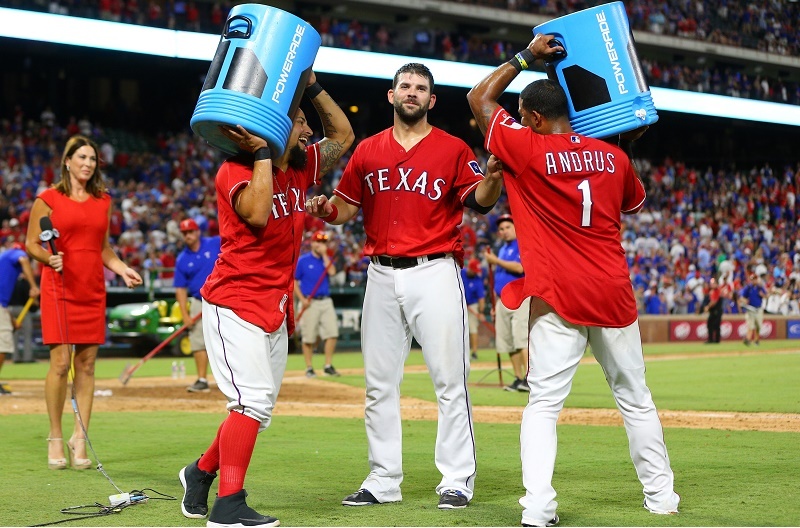 I am not old enough to have seen the famous Chicago Cubs 1910 infield threesome of Joe Tinkers, Johnny Evans and Frank Chance turn two, as chronicled in the famous poem, Baseball's Sad Lexicon. However, I have seen some double play combos that might not have been put to verse, but were certainly a pitcher's best friend in tough situations. Off the top of my head, there's Omar Vizquel and Roberto Alomar of the Indians in the late '90s; Joe Morgan and Dave Concepcion of the Big Red Machine circa 1976; and Lou Whitaker and Alan Trammell of the late '70s.
The essentials of a great double play duo are obvious: a combination of slick fielding, range, strong and accurate throwing arm, and the nerve to stand by the second base bag while a runner comes barreling at you full speed. This is not to say that a shortstop and second baseman are the only keys to turning two; a third baseman such as Adrian Beltre or Nolan Arenado could be a key part of creating two quick outs as he scoops up a grounder, fires to second in one quick motion, and then has the second baseman fire on to first.
The current crop of double-play combos are no slouches. There is an array of strong-armed shortstops and fearless second basemen who aren't afraid to punch out a base runner who attempts to go outside the lines. Selecting the best double-play combos in the game today takes a bit of finesse and close observation. With versatile players such as the Cubs' Ben Zobrist and the Rangers' Jurickson Profar, stats alone don't tell the story. That said, here are three of the best two-for-the-price-of-one tandems going today.
1. Elvis Andrus and Rougned Odor, Texas Rangers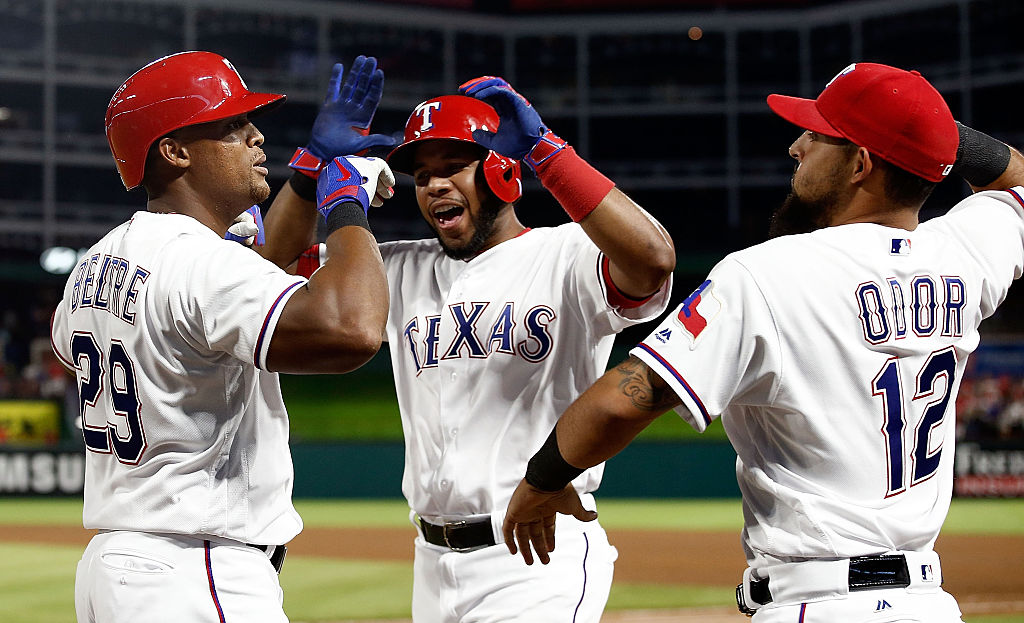 The data says the Rangers are No. 1, averaging 1.29 double plays per game as of August 11. The numbers break down as follows: Rougned Odor — of punching Jose Bautista in the face fame — has 101 DPs in 102 games. At short, Elvis Andrus has 82 DPs in 104 games. At third base, Adrian Beltre has started 33 double plays, so you can put an asterisk next to his name as a not-so-silent partner in the team's fielding prowess.
Also factor in that Mitch Moreland has only made two errors in 95 games and he was at the receiving end of 106 double plays. As a digger-out-of-the-dirt guy, Moreland is pretty darn good. Another factor that puts the Rangers at the top of the heap is that the aforementioned Profar can substitute at any of the four key double-play positions and do so with a flourish. While Texas gets a lot of attention for its power hitting and pitching, it may be its fielding skills that will lead the team into a strong postseason berth.
2. Jose Iglesias and Ian Kinsler, Detroit Tigers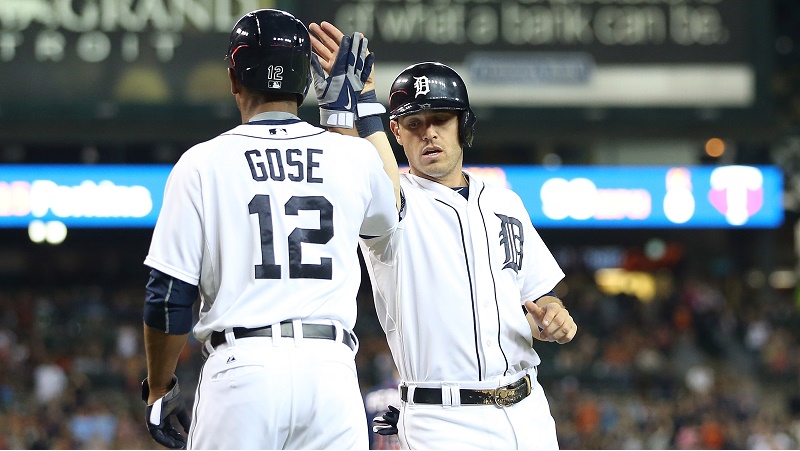 The Tigers' DP tandem has some great numbers, which put them at fifth overall in current rankings. Jose Iglesias has 81 twin kills in 105 games and the durable Ian Kinsler has 90 in 109 games. Both can pull off the spectacular play as needed. At 6 feet, 200 pounds, Kinsler can hold his own in the pivot at second base and quickly turn a throw from third base into a rapid relay. What holds Detroit back from being the best at turning two is that third baseman Nick Castellanos has started only 12 DPs in 103 games, which ties him for 18th place in that category with part-timers such as Jose Uribe.
At first base, Miguel Cabrera ranks second behind Moreland in double plays, which shows the big man has more agility than one would assume. Cabrera is limited in his range, though, with a -.04 WAR as a fielder, showcasing his inability to move laterally.
3. Jordy Mercer and Josh Harrison, Pittsburgh Pirates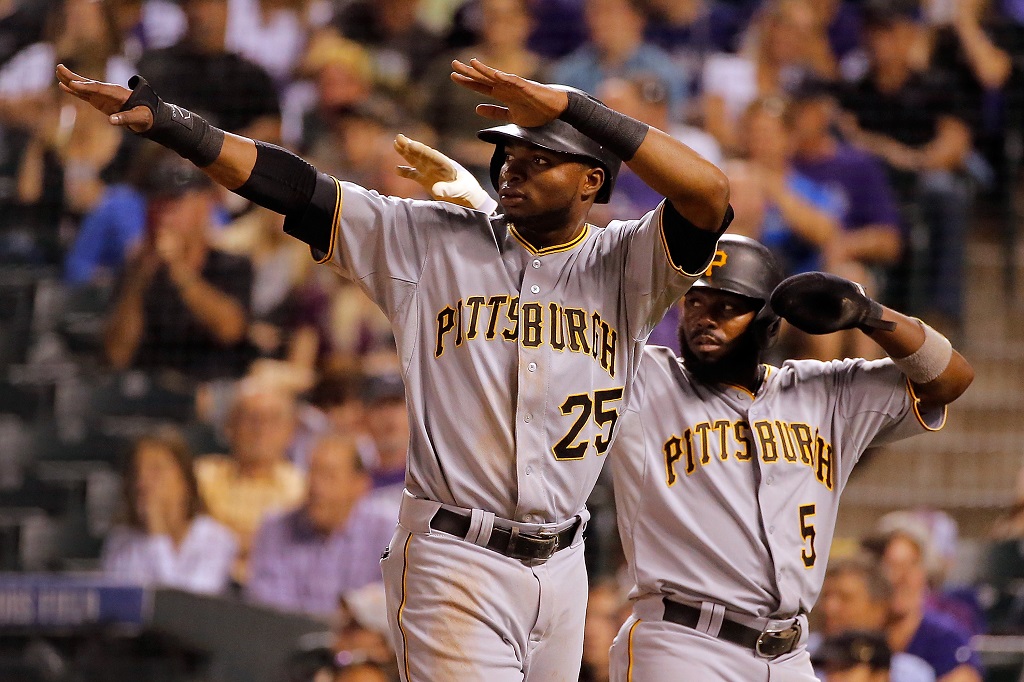 Certainly a controversial choice, but, when healthy, Jordy Mercer and Josh Harrison have the skill and grit to rank among the elite double-play combos. In 105 games, Mercer has been involved in 68 double plays while the oft-injured Harrison has contributed to 81 in 99 games. Where things break down for the Pirates is at third base. David Freese, once a solid defender, has started only 15 double plays while Jung Ho Kang — injured for a lot of the season — has started 14. Two third baseman means two different styles, which makes for a lack of continuity when it comes to top-flight fielding.
At first base, the Bucs have alternated between Freese and the dreadlocked John Jaso. Neither of these players are natural first baseman, and both have limited skill and range at that position. A healthy season for Mercer and Harrison with a little help at the infield corners would put this pair in a higher ranking. But wait, there's more. There are a few DP combos emerging as burgeoning stars that bear watching.
4. Carlos Correa and Jose Altuve, Houston Astros
This duo will get even better as Carlos Correa, a big man at shortstop (6-foot-4, 215 pounds) smooths out his fielding skills. Correa ranks 15th among shortstops in double plays while Jose Altuve continues his Gold Glove play at second.
5. Francisco Lindor and Jason Kipnis, Cleveland Indians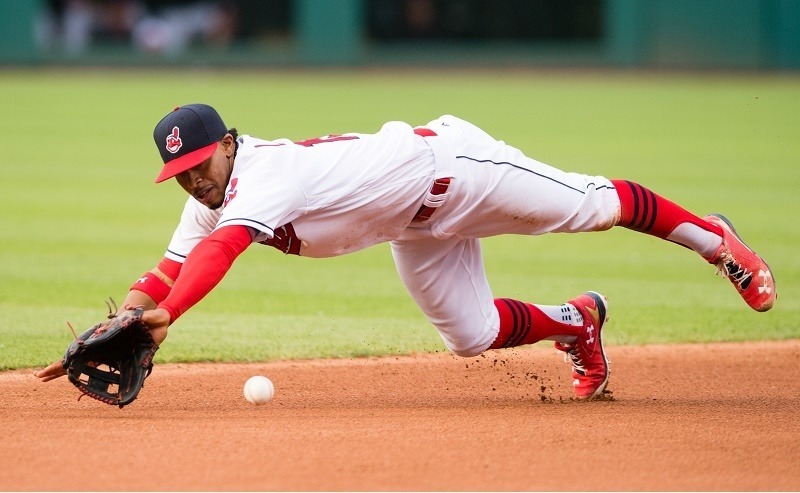 Today's numbers might say otherwise — Cleveland ranks 27th out of 30 major league teams in double plays — but the ingredients are here for a solid DP infield. Francisco Lindor has 57 DPs in 100 games and Jason Kipnis, a  two-time All-Star, has 51 in 106 games. Those numbers suggest a lack of productivity and consistency from the Indians' third basemen Juan Uribe and Jose Ramirez, who together have started 22 DPs. At first, the Indians have some cement gloves (with good bats) holding down the fort — Mike Napoli (10 errors in 73 games) and the immobile Carlos Santana. Hopefully, help at the corners is on the way.
Statistics courtesy of ESPN and Baseball-Reference.