MLB Trade Rumors: 3 Potential Trade Partners for the Cubs
Before the ink was dry on the new contract that Jason Heyward signed with the Cubs, rumors were flying that the team wasn't finished making moves this offseason. It's no secret, really. The Cubs' priority is improving their outfield defense, and right now a defense of Kyle Schwarber, Jorge Soler, and Heyward in center field isn't exactly a massive improvement over last season.
The assumption: The Cubs would shop Soler for a starting pitcher or a center fielder. The front office has been tight-lipped on the whole thing, maintaining that they'd be perfectly fine keeping the roster the way it is and starting the season with Soler in right field. There are a few moves out there, though, that the Cubs could consider for the right price. Here is a look at some of the Cubs' remaining potential trade partners.
1. Tampa Bay Rays
The Rays have several trade candidates who the Cubs could talk about. The Cubs really like Jake Odorizzi, a breakout starting pitcher in 2015 who posted a 3.35 ERA with 8.0 K/9 at the age of 25. The Rays would like to hold onto Odorizzi and offer him a contract extension, but to this point that's just a hypothetical. Alex Cobb, another starter who missed the entire 2015 season to Tommy John surgery, is a big comeback candidate and someone the Cubs supposedly looked at in a potential deal during the Winter Meetings.
Outside of starting pitchers, the Rays also have Desmond Jennings, an outfielder with experience playing center field — something the Cubs could certainly use. He missed most of 2015, but has a .724 OPS in his career and won't be a free agent until 2018. A combination of Jennings and one of the starting pitchers would certainly work for the Cubs, but the Rays have their eyes on Javier Baez. The Cubs aren't necessarily opposed to trading Baez, but to make this sort of deal they would prefer to trade Soler instead.
2. Cleveland Indians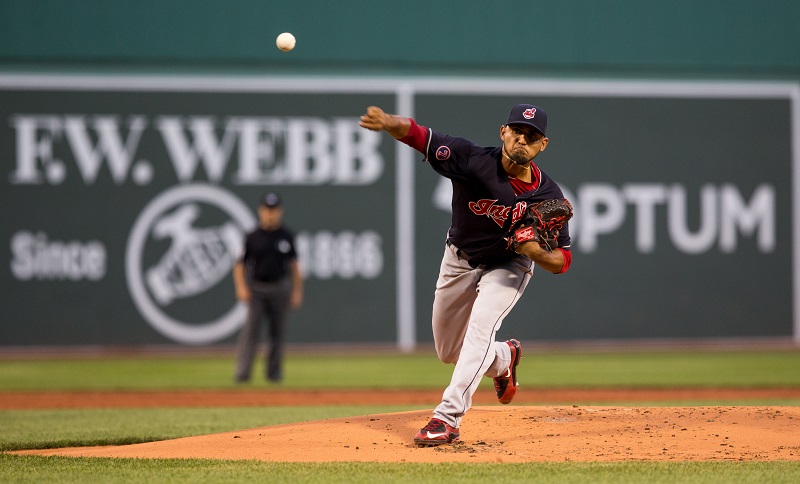 The Indians, like the Rays, have starting pitchers who they could trade to the Cubs. Danny Salazar, Carlos Carrasco, and Trevor Bauer have all been rumored to be available at one time or another. The Indians don't have an available center fielder who the Cubs would want, so any deal would likely be for just a starting pitcher.
In return, the Indians would likely be more interested in Soler than Baez. They already have Jason Kipnis at second base and Francisco Lindor at shortstop, but they have a strong need in the outfield. Soler alone may not be enough to bring back a starter such as Salazar or Carrasco. The Cubs may need to add another prospect to do a deal, but these two teams are a reasonable match.
Of all the teams, this might be the best fit for the Cubs. The Indians were just 11th in the American League in runs scored in 2015, but ranked second with a team 3.67 ERA. They could certainly afford to trade away a starting pitcher if it meant receiving a hitter who could play in the outfield and fit in the middle of their lineup. Soler could be that player, and as much as the Cubs love him, Salazar and Carrasco are exactly the kind of young, cost-controlled starting pitchers who the Cubs have tried to find all winter.
3. San Diego Padres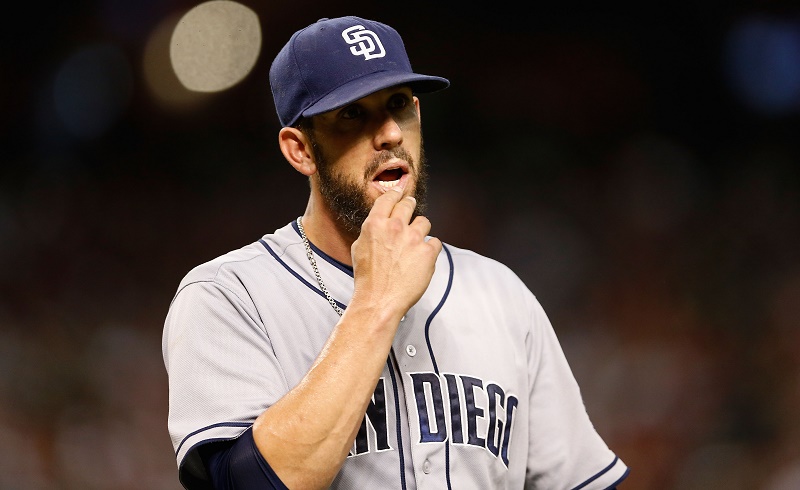 It was rumored that the Cubs were interested in Padres starting pitcher Tyson Ross. The issue is that the Padres would prefer to dump James Shields, and the Cubs have no interest in taking on that contract. Shields is 34 years old, owed $65 million, and posted a 3.91 ERA and 4.45 FIP last year in one of the most pitcher-friendly parks in Major League Baseball. Last offseason, the Padres tried to create a winning team on the fly, signing Shields and trading for Matt Kemp, Justin Upton, and Craig Kimbrel.
Kimbrel is gone — traded to Boston. Upton will depart as soon as another team ponies up a big free-agent deal. San Diego is beginning a rebuild and could expedite the process by moving assets such as Ross and former Cubs pitcher Andrew Cashner. Making things work with the Cubs would be tough, but it could work if they find a third team that has the ability to take on a contract such as Shields.
The Cubs could keep their roster as is moving into 2016 — with Heyward playing in center field and Soler in right field — and feel fine about their outfield defense and starting rotation. They have a little bit of leverage in making a deal because they don't absolutely need to do it. But, should the Rays, Indians, or Padres offer a player who the Cubs feel could improve their chances to win the World Series, at a price they feel is reasonable, any of them could be a fitting trade partner.
Follow Ryan on Twitter @RyanDavisMLB
Statistics courtesy of Baseball-Reference.com.