MLB Trade Rumors: Could the Dodgers Trade Yasiel Puig?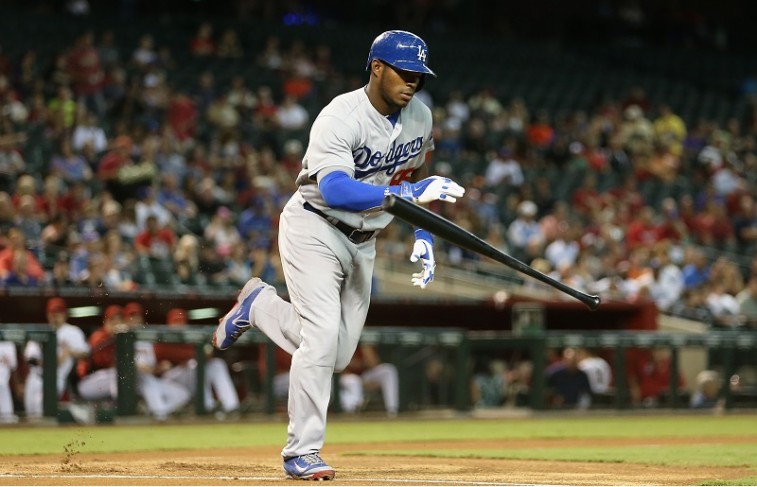 In his first three seasons with the Los Angeles Dodgers, outfielder Yasiel Puig has been an unpredictable player, to say the least. When Puig burst onto the scene he began his career at a torrid pace, hitting four home runs and driving in 10 RBIs that tied the Major League record for most RBIs in the first five games played. He continued his record-breaking start through his first month, which included 27 hits in his first 15 games — a tie for second-most all-time over that span.
He was also the first player in MLB history to have at least 34 hits and seven home runs in his first 20 games, setting Dodgers records for most hits and total bases through his first 20 games. Puig finished his record-breaking month of June 2013 with a Dodgers rookie best of 44 hits. This led him to become the only player to get both the National League Rookie of the Month Award and the National League Player of the Month Award after his first month in the league.
Since his promising rookie campaign, Puig has been every essence of his nickname, "Wild Horse" — which he received from the Dodgers' long-time announcer Vin Scully — for his conduct both on and off the field. He has had his moments, but his struggles to adjust to the major-league game, as well as several well-documented issues with teammates over his first three seasons, give the impression that he isn't exactly the ideal teammate.
With that in mind, it appeared that the Dodgers had enough with the continued problems this past season, which resulted in putting him on waivers in August — but then pulling him back after another team claimed him. Although Los Angeles elected to keep the 24-year-0ld, it doesn't take away from the fact that the team could be at wits' end with the former All-Star.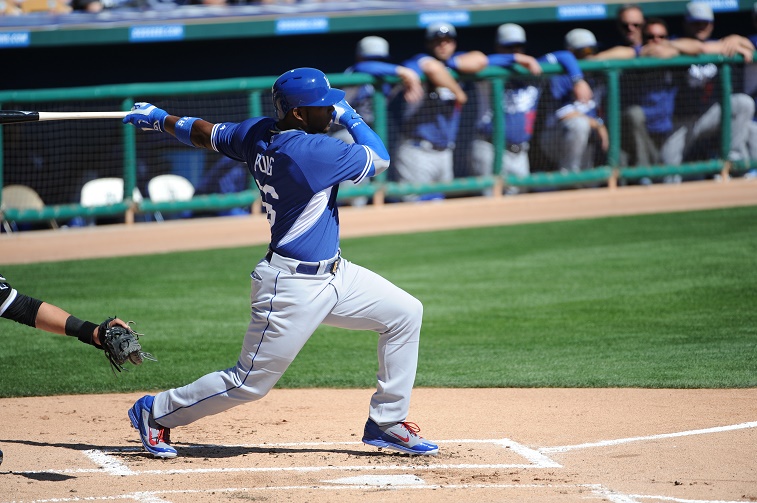 The team reportedly asked Puig to lose some weight over the offseason in hopes that it could help keep him healthy by lessening the chance of more leg problems. Los Angeles believes that his muscle-based bulk may have contributed to his persistent hamstring issues in 2015.
Andrew Friedman, the team's president of baseball operations, stated that he's encouraged by the early reports from Brandon McDaniel, the team's strength and conditioning coach, concerning Puig's physical condition so far this offseason. It's a positive sign to see that Puig is adhering to what the team wants him to do, but it doesn't diminish the possibility that Friedman and the front office could still trade him.
The Dodgers' new front office didn't hesitate to make moves that they believed were best for the team in their first season. This included trading a fan favorite in outfielder Matt Kemp and letting go of a proven bat in Hanley Ramirez in order to improve the team chemistry. They are not shy about pulling the trigger on a move if it means putting the organization in a better place.
This could mean that Puig could be the next notable Dodgers player on the move if the team's front office doesn't see any improvement in his play and personal conduct. In essence, the 2016 regular season has the billing of being a make-or-break year for Puig with the Dodgers. The organization seems more than comfortable giving Andre Ethier another go as the full-time right fielder, especially after a bounce-back season batting .294 with 14 home runs and 53 RBIs.
It also doesn't help Puig's case that he is under contract for three more years at just $19.5 million, which could be seen by several teams as quite a bargain for a player of his caliber. If the Dodgers were able to move Kemp's massive contract, albeit paying a big chunk of it, there's no question that they could deal Puig with significantly less difficulty.
Ultimately, it will be up to the Dodgers' front office to decide if Puig is a part of the team's long-term plans. However, if Puig doesn't meet up to the team's standards, Friedman could once again delve into the trade market — there will be plenty suitors lined up.
Want more great content like this? Sign up here to receive the best of

Cheat

Sheet delivered daily. No spam; just tailored content straight to your inbox.