MLB Trade Rumors: Will the Dodgers Take on Jose Fernandez?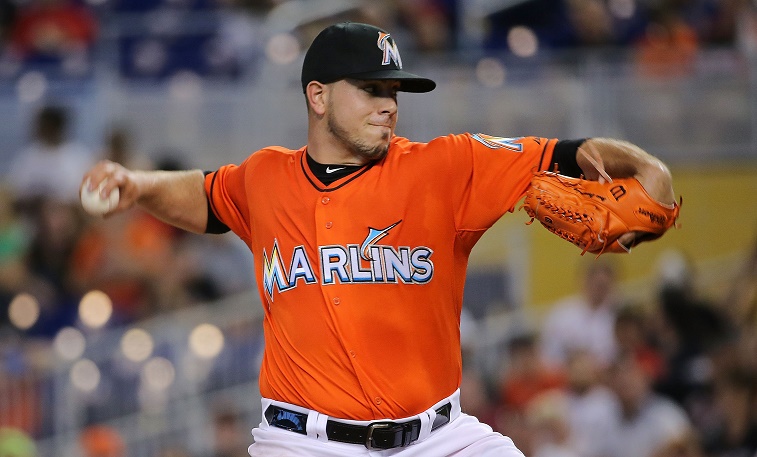 Over the last few days, one name has become a hot commodity in the trade market, Miami Marlins All-Star pitcher Jose Fernandez. The young right-hander has been linked to several teams despite the Marlins' management stating that they are not shopping him. However, this hasn't stopped teams from attempting to pry Fernandez away from Miami.
The list includes the Los Angeles Dodgers, who have a bevy of young talent who could make the trade a realistic possibility. Although the Dodgers already added another starting pitcher in Hisashi Iwakuma to help fill the void left by Zack Greinke (who went to the Arizona Diamondbacks), it hasn't deterred the team's pursuit of the talented, young pitcher.
Los Angeles isn't alone in this matter as the Diamondbacks, New York Yankees, and a mystery team have talked t0 the Marlins about acquiring the 23-year-old. In all instances, Miami told the teams that their high asking price would include a couple of their top prospects and major-league players. Each of the interested teams possess promising prospects, such as pitcher Julio Urias (Dodgers); pitchers Archie Bradley, Aaron Blair, and Braden Shipley (Diamondbacks); and outfielder Aaron Judge and catcher Gary Sanchez (Yankees).
It's not surprising that the Marlins are asking for a lot in return for Fernandez, who has quickly become one of the best young pitchers in the game. In the Dodgers' case, Miami wants Urias, Corey Seager, Joc Pederson, and two more players. This is a lot to give up for just one player. Urias is regarded as one of the top prospects in the minors due to his ability to throw three above-average pitches and hold a high strikeout rate at just 19 years 0ld. He has posted a 7-7 with a 2.91 ERA, 1.13 WHIP, and 264 strikeouts in 61 minor league games (56 starts) over 222 1/3 innings over his career so far.
update: this post originally cited Urias's stats as last season's, rather than his career  numbers. It has been updated to reflect this error.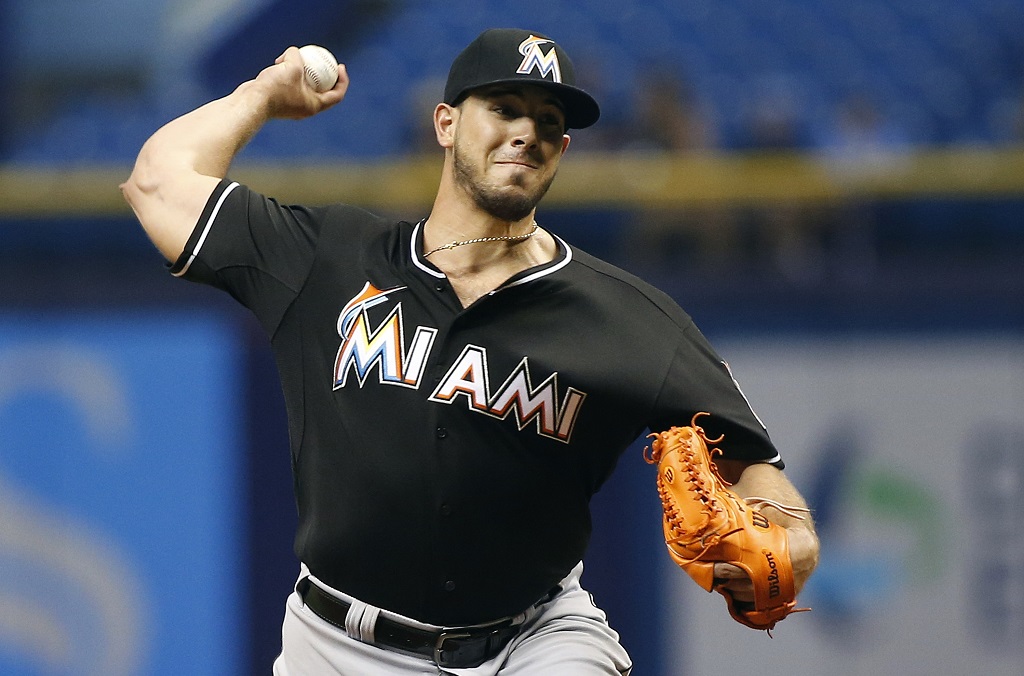 Over the last couple seasons, Seager received praise as one of the top prospects for Los Angeles, especially as he finally made the leap to the majors in 2015. He didn't disappoint one bit as he hit .337 with four homers and 17 RBIs in 27 games played. He was also phenomenal with his glove, which helped him overtake Jimmy Rollins as the team's starting shortstop down the stretch of the season and into the playoffs. Seager is a face of the future for the franchise; he will be a full-time starter next season.
The Dodgers' other top prospect over the past few years has been Joc Pederson, who played his first full season with the team in 2015 after spending three seasons in the minors. The 23-year-old is a great all-around talent, who displayed great power at the plate with 27 home runs in his first season, routinely making Gold Glove-caliber plays in center field. Pederson became the first Dodgers' rookie selected to the All-Star game since Hideo Nomo, as well as the first position player in club history to be named an All-Star game starter. Although his production significantly tailed off after the All-Star break, he's still one of the game's most promising young players.
What this all suggests is that an absurd amount of talent would leave the Dodgers' roster in exchange for Fernandez. Yes, he has proven through his short major-league career that he can be a highly effective pitcher, but there are still some concerns. Fernandez recently returned from the Tommy John surgery that cut his second season short. The fact that he has already undergone major surgery should cause some red flags for the Dodgers.
Fernandez was able to return to elite form in 2015, posting a 2.91 ERA with 79 strikeouts in 64.2 innings pitched in 11 starts. However, his long-term health raises some questions, given that he's a strikeout pitcher who could hurt his arm because of his pitching form. We don't suggest that Fernandez couldn't go through the rest of his career without any more arm issues, but it's fair to contemplate what could happen down the road. Ultimately, Fernandez is a pitcher worth pursuing for the Dodgers, but if the Marlins aren't willing to budge from their high price tag, then the team should look elsewhere for pitching help.
Statistics courtesy of Baseball-Reference.com.
Want more great content like this? Sign up here to receive the best of Cheat Sheet delivered daily. No spam; just tailored content straight to your inbox.