MLB: Was Ty Cobb the Bastard We've Always Imagined?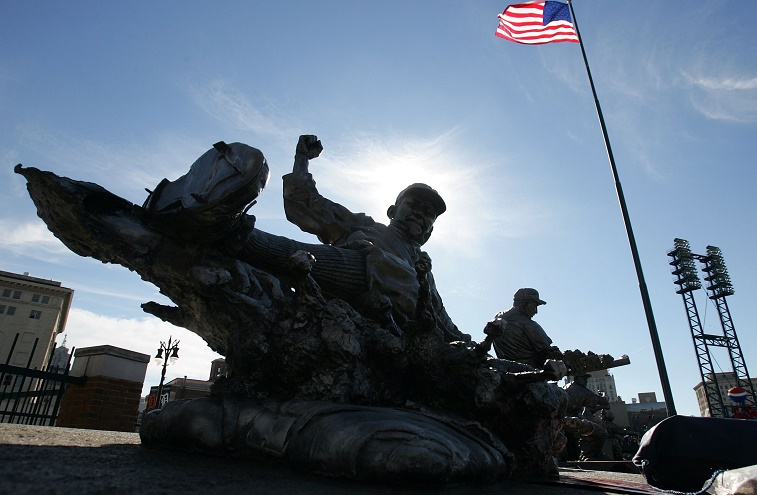 Bully. Psychopath. Bigot. Cheat.
Ty Cobb has been called these names (and many more) countless times over the past century, leaving baseball fans with a tricky assignment: How do you you revere one of the game's all-time greats when he was such a monster? According to A Terrible Beauty by Charles Leerhsen, fans need not have so many reservations about Cobb, who the author says was the product of a middle-class family, a savvy investor and scholarly man who had excellent relations with the black community.
The reporting, which Leerhsen's painstaking scholarship is said to back up, goes entirely against the grain. In films, books, and documentaries such as Ken Burns's Baseball, Cobb comes off as a sniggering, seething louse who was wont to destroy a handicapped man's life and then stab an on-field opponent in the course of an afternoon. Take this account from Chapter Two of Burns's film:
[Cobb] soon began to display an obsessive animosity toward blacks. One day, when a black groundskeeper tried to shake his hand, Cobb slapped him, chased him into the dugout, then tried to strangle the man's wife when she came to his aid. When Cobb's teammates pulled him off her, he tried to punch them, too.
This picture of Cobb is the one we've known for decades, but Leerhsen says one discredited account (that of Al Stump, who ghostwrote Cobb's autobiography on which the film Cobb is based) is responsible for this view. In fact, the story of Cobb and the groundskeeper has many versions, one of which involved the stadium employee mocking Cobb rather than "shaking his hand." (Burns did not provide a source for the story.)
Cobb's support for the integration of Major League Baseball and praise for Willie Mays (among other black players of the time) also come to surprising light in Leerhsen's book. In his later life at the very least, Cobb appears gracious and inviting when interacting with African Americans. However, some of the darkest tales of Cobb's life are not untold.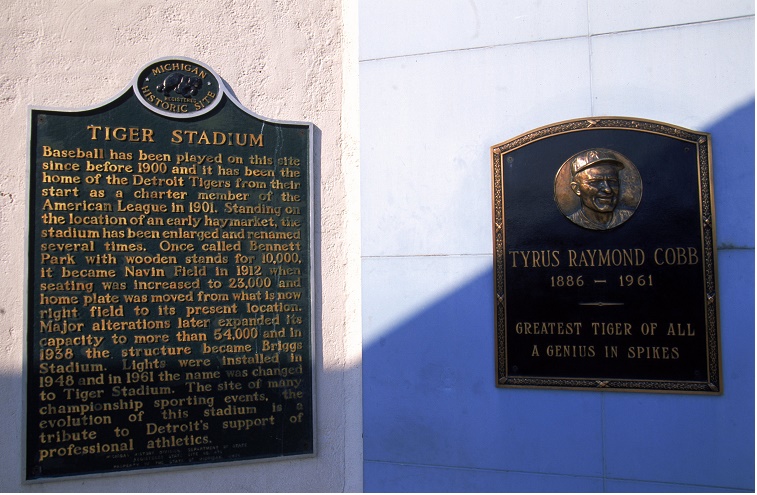 Everyone, Leerhsen included, agrees Cobb had an exceptionally short fuse and emotional problems on some level. He was also a vicious, frequent brawler in a society where scrapping was the norm. But one episode from 1912 reinforces what a nasty person the Georgia Peach could be.
In a visit to New York to play the Highlanders (the team that became the Yankees), Cobb and a fan traded exceptionally profane insults, with mothers and race entering the dialogue. According to contemporary reports recounted in the New York Times, Cobb hung out by the grandstands rather than returning to the dugout between innings to consider his course of action against the heckler, who had lost all but two fingers in a work accident. Then things got ugly.
Cobb entered the stands and began pummeling the man to the shock and horror of everyone. Someone yelled that he had no right attacking a man with no hands, to which Cobb replied, "I don't care if he has no feet!" This incident was not invented, as Cobb's lengthy suspension from the American League President would attest. (Cobb's teammates eventually went on strike to protest it, but more on that another time.)
Other stories, including those of Cobb's spike-sharpening, were greatly exaggerated, or so says Leerhsen and the witnesses whose quotes he provides. So maybe Cobb wasn't an outright monster? Maybe not, though he certainly wasn't a first-class citizen, either. Just ask the crowd in New York that witnessed the beating of a man missing eight fingers.
Maybe he wasn't more racist than any other Georgian of the late eighteenth century, either. Yet there's a very dark side to one of the greatest MLB players of all time. We're not ready to concede that, though the blanket statements about Cobb do deserve a second take.