4 Weaknesses the Houston Astros Must Fix to Contend in 2017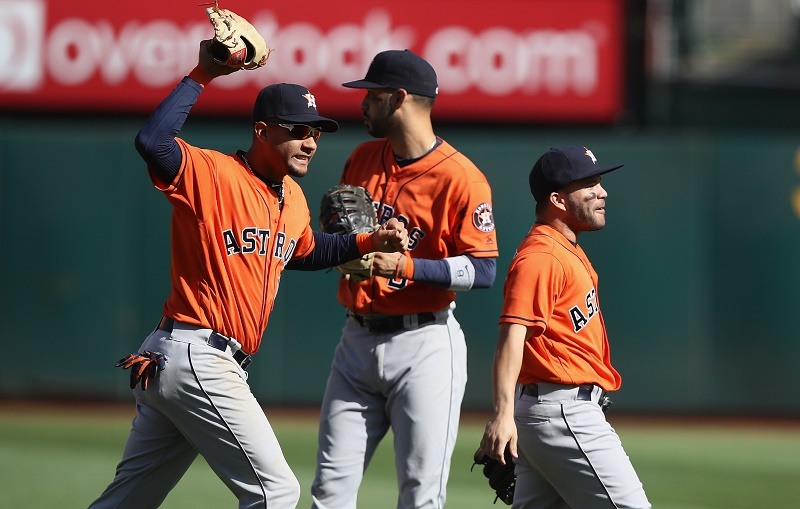 After an impressive 86-win season that propelled Houston into the wild card game and the ALDS in 2015, the club took a step back in 2016. Though the bullpen was solid, starting pitching slumped and the surprise offensive players came back to earth. As a result, Houston ranked third in the AL West with 84 wins and missed the playoffs by five games. It's the opposite of what you hope for from a young team.
With Carlos Correa, Jose Altuve, and George Springer aboard, the Astros have no need to panic, but there are several holes to fix on this club mving forward. Starting with the outfield (which ranked 29th in offense) and continuing with the rotation (16th in ERA) and first basemen (26th in WAR), Houston has a clear road map to becoming a playoff contender in 2017.
Management faces the usual challenges on the free agent and trade market, but there is no excuse for the organization to stand pat with its star position players hitting their stride. Here are four ways the Astros could add talent and make a run at the AL West title next season.
1. A rotation upgrade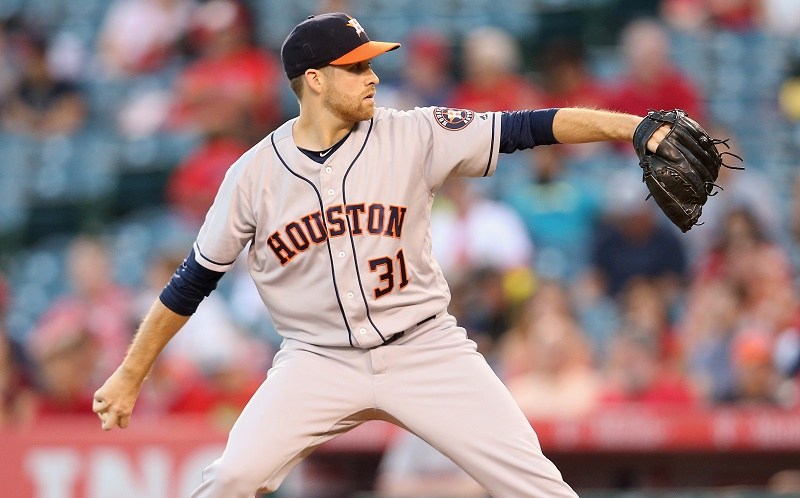 While Dallas Keuchel is still key to this rotation, it would be naive to expect him to deliver on the level of his 2014 Cy Young campaign in the coming season. Nonetheless, he makes up a serviceable core with Collin McHugh, Lance McCullers, and Mike Fiers. The biggest need for Houston in this department is a pitcher who delivers with some level of velocity and eats innings. (No Astros starter topped 190 IP in 2016.)
A thin free agent market for pitchers may discourage management, but Jeremy Hellickson (12-10, 3.71 ERA for the Phillies) and Jason Hammel (15-10, 3.88 ERA for the Cubs) are candidates if the Astros don't see anything come up in trade talks. GM Jeff Luhnow said his office would be more aggressive in acquiring players this offseason, so we expect Houston to scour the market on the rotation front.
2. Power at first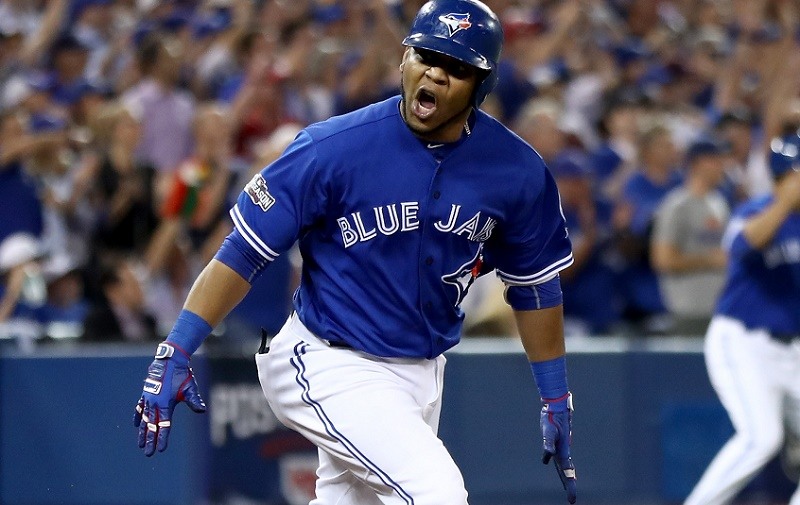 In the American League, only the Yankees and Athletics got less production out of first base than Houston in 2016. The highly hyped A.J. Reed was a bust (.164, 3 HR in 45 G) and Marwin Gonzales delivered replacement-level results for most of the season. If the Astros want to make a splash here, ownership could splurge for Edwin Encarnacion and turn that weakness into a terrifying strength. While such a deal would be costly, it would also be relatively short and would provide a veteran presence along with real pop.
3. Improve upon Jason Castro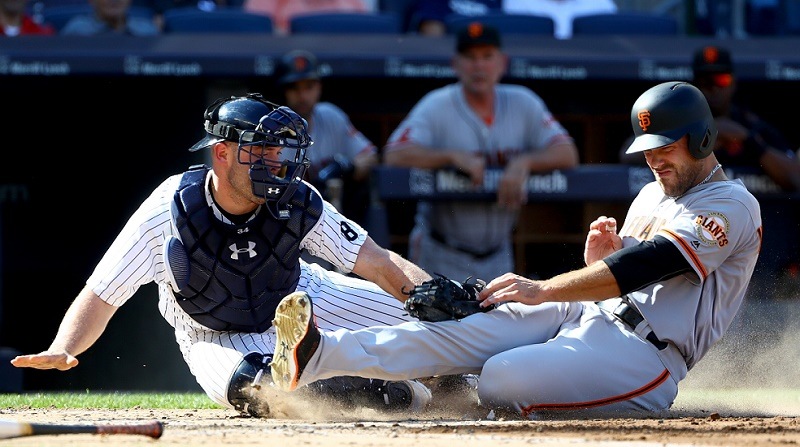 While the Astros picked up the option of the slugging Evan Gattis for 2017, the expected loss of Jason Castro to free agency leaves the club with weak defense behind the plate. Trade rumors from Ken Rosenthal link Houston to Yankees catcher Brian McCann, and the glove fits for several reasons. McCann's veteran presence, power from the left side, and excellent pitch-framing skills make him worthy of a bid by Houston. If management decides against a power bat like Encarnacion, trading for McCann provides depth and utility.
4. A left-handed outfield bat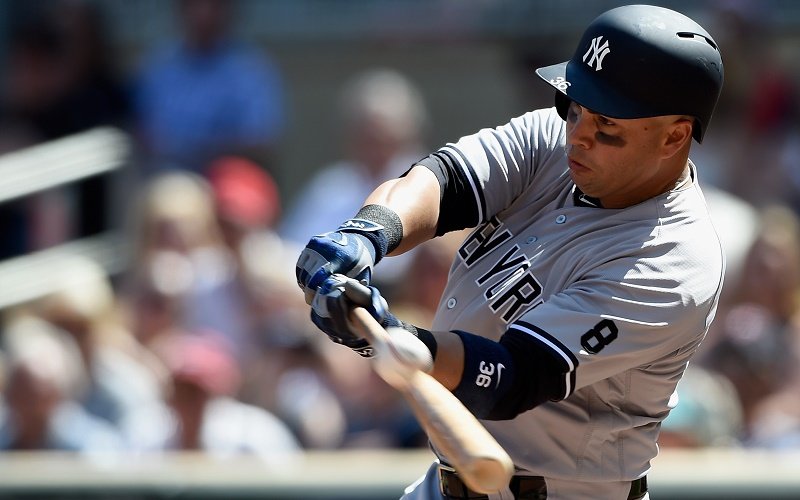 The addition of Nori Aoki gives the 'Stros a decent average hitter with low strikeout rates, but he's not the entire solution for a group saved only by Springer's performance in 2016. For the same reason McCann fits at catcher, switch-hitting Carlos Beltran would be a great addition to this club as an outfielder and DH. Beltran turned in another excellent season for New York and Texas with a .296 average and 29 HR. What the club thinks of Yulieski Gurriel will guide this decision. Michael Saunders, Brandon Moss, and Josh Reddick are other options among lefties with pop.
Connect with Eric on Twitter @EricSchaalNY
Statistics courtesy of Baseball-Reference.com and FanGraphs