MLB: Were the Royals Smart to Bring Back Alex Gordon?
The defending World Series champions made a smart move when they re-signed outfielder Alex Gordon to a four-year, $72 million deal. As a key piece of the team throughout his eight-year career, the 31-year-old has been a big part of Kansas City's success over the last two seasons. Gordon has also become arguably the best defensive left fielder in the league, securing four Gold Glove awards (2011-2014) while earning All-Star game selections in each of the last three seasons.
On Wednesday, Royals general manager Dayton Moore emphasized the critical role that the veteran outfielder has played in helping transform the team into one of the best in the majors over the last couple years. "Alex is one of the greatest players and stories I've been around in the game, how he persevered and the changes he made and how he did it and how he led, and he didn't complain," Moore said, according to ESPN.com. "He just went to work and made himself an All-Star, a Gold Glove winner … He is a pillar of our clubhouse and our organization, no doubt."
Although Gordon was limited to just 109 games last season due to injuries, he was able to hit .271 with 13 homers and 48 RBIs. He was also quite valuable in the postseason. During the World Series, he hit a home run in the ninth inning of Game 1 to send the game into extra innings. This allowed Eric Hosmer to win the game on a sac-fly in the 14th inning to give them a critical 1-0 World Series lead over the New York Mets. Gordon's return helps the team keep one of their core players and only strengthens their chances of repeating next season.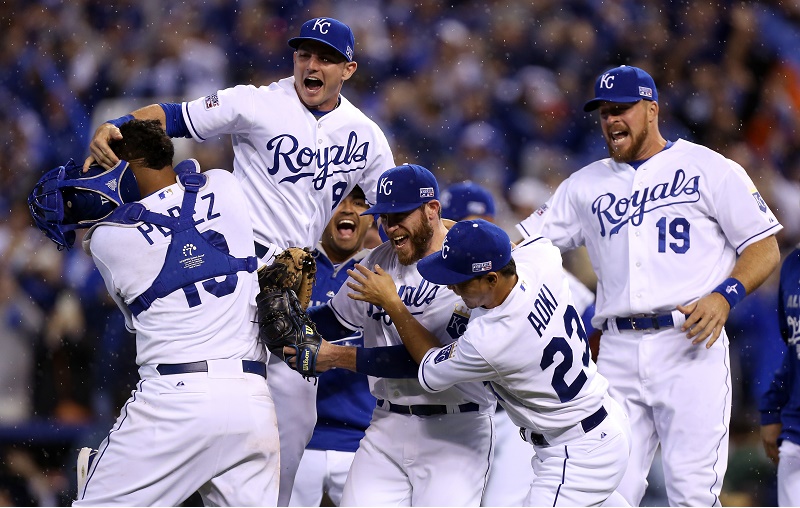 This is a great move for both parties; it gives Gordon the best opportunity to compete for another World Series title and the Royals are able to retain him at a reasonable price inside their desired spending budget. This move also saves what has been a questionable offseason with the team. They decided not to pursue Johnny Cueto in free agency, which allowed him to sign a six-year, $130 million deal with the San Francisco Giants.
Ultra-utility man Ben Zobrist decided to bolt by inking a four-year, $56 million contract with the Chicago Cubs. They also let Ryan Madson — who posted a career-best 2.13 ERA and 0.96 WHIP in 2015 — agree to a three-year, $22 million deal with the Oakland Athletics. At that point, the Royals' only significant move was signing Joakim Soria to a three-year, $25 million contract.
Along with that, there was a growing sense that Gordon would sign elsewhere. In November, he declined his 2016 player option worth $13.75 million, which made him an unrestricted free agent for the first time in his career. There were multiple teams interested in him, but he didn't engage in serious talks with any other team prior to re-signing with Kansas City. However, the concerns were put to bed when Gordon decided to return to the organization where he has spent his entire professional career.
It's a move that could have an extremely important ripple effect on the team in the coming years, involving the team's other notable pending free agents.  All-Star outfielder Lorenzo Cain is set to enter the final year of his contract, making a meager $2.73 million, which could put him in line for a large pay increase when he files for arbitration next offseason. Designated hitter Kendrys Morales, who was a crucial part of the team's success during his first season in Kansas City, is scheduled to become an unrestricted free agent in 2017.
The fact that Gordon was willing to take a hometown discount from the Royals could lead to both Morales and Cain following suit in order to keep the core players together and sustain their status as a World Series favorite. Gordon's decision to re-sign with the Royals not only makes a big impact next season, but it also influences the team beyond 2016. It's one component of the staying power that the team needs for their long-term future.
Statistics courtesy of Baseball-Reference.com.
Want more great content like this? Sign up here to receive the best of Cheat Sheet delivered daily. No spam; just tailored content straight to your inbox.